Deliveroo Clone
Appemporio is the top-notch provider of cloud-based eatery mobile app solution. Our Customers commonly see 30% growth in over their first year. Now is the time to convert your traditional eatery business into online with the choice of deliveroo clone to handle your order and takeaway services needs.
Why Eatery Vendors Have a Progressive Thinking For Deliveroo Clone Script
Eatery store business is fiercely competitive. Our deliveroo clone script solution keeps you two steps ahead of your competitor.
Make a Services Process Faster And Quicker
It's easy to heat up and growing and it's even faster to manage offering services and order request. Easy to add your product item using outlet's web and apps solution. Handle single/multiple outlets business interface at the single panel. Deliveroo clone app solution easily runs on any device and web browser. So, you are whenever no any problems, from any where you can easily track your business activity quickly.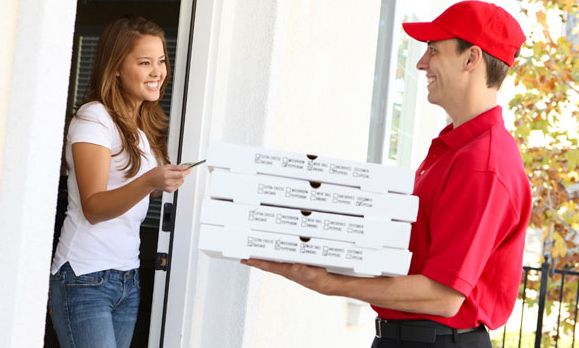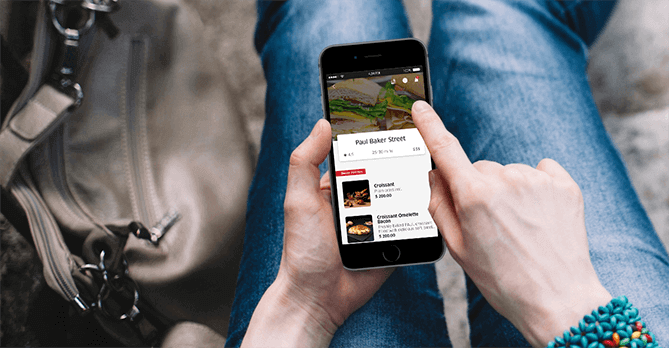 Mobile Based Solution For Every Business Player
We provide a solution to improve your customer order services experience. Cutoff checkout time through mobile apps. For providing a royalty feel for meal ordering we have customer apps in both Android and iOS platform Even more, we provide Delivery provider and Outlets routine works management mobile based solution to handle order and takeaway services easily along with complete feature customization in any apps as per your needs.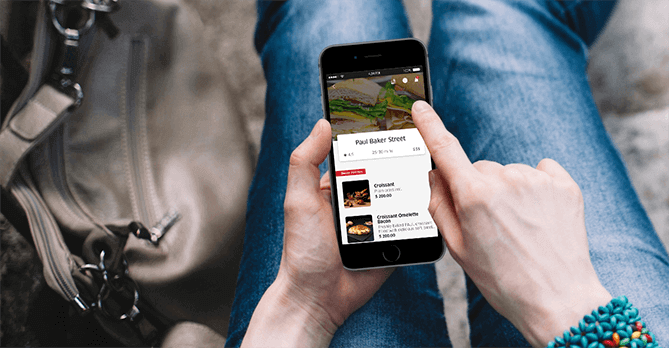 Expand Your Eatery Shop With Add-ons.
Heat-up your eatery shop speedily by taking advantage of our add-ons integration facility in deliveroo app clone solution. Add-ons include social media integration for sharing and log in, multiple payment mode and payment gateway integration, wallet, local delivery charge meter, digital signature etc. With integrate add-ons, you can save hours of time in routine services.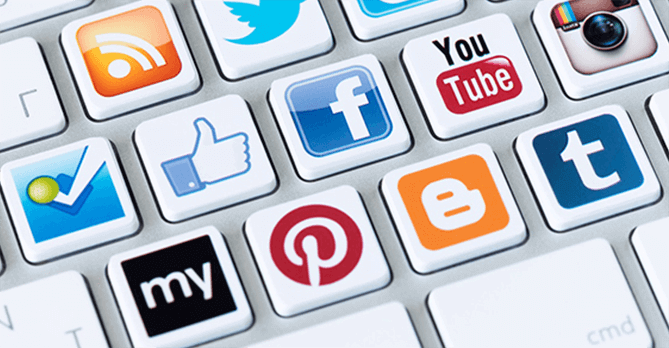 What We Offer In The Deliveroo Clone App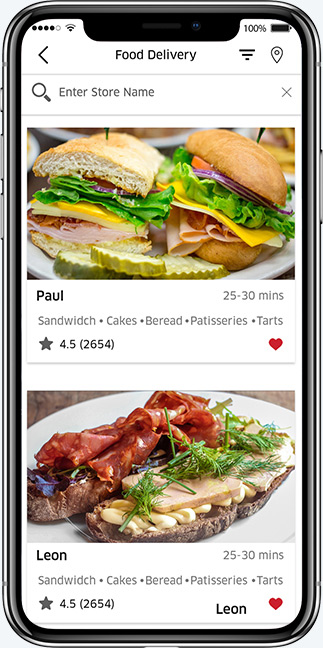 With the help of mobile application, customers can access the multiple food stores that are nearby in their location. They can track the delivery providers with the help of real-time tracking option. They have multiple payment options to pay for the food charges and delivery services. End of the delivery process, they have an option of review and rating to share their experience.
Multiple outlet option
Advanced Filter
Online Payment
ETA and Real-Time Tracking
To do work as a service provider, person has to submit required documents to the admin with the help of mobile application. After getting approval notification, they are able to do work as a provider and get a delivery request from the restaurants. They have an option to accept and reject the delivery request and GPS integration for the route optimization and navigation of the source to the destination location. They can manage the order requests and payment details.
Submit Documents
Request accept/reject option
GPS Integration
Manage Earning Report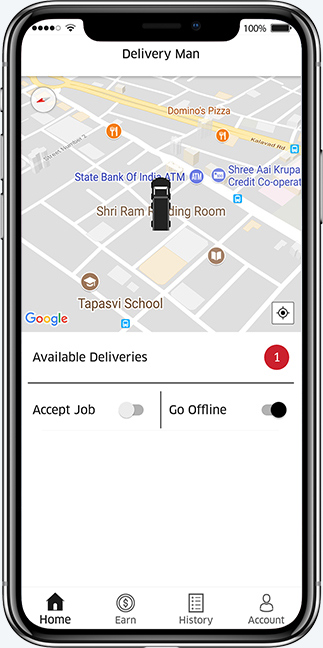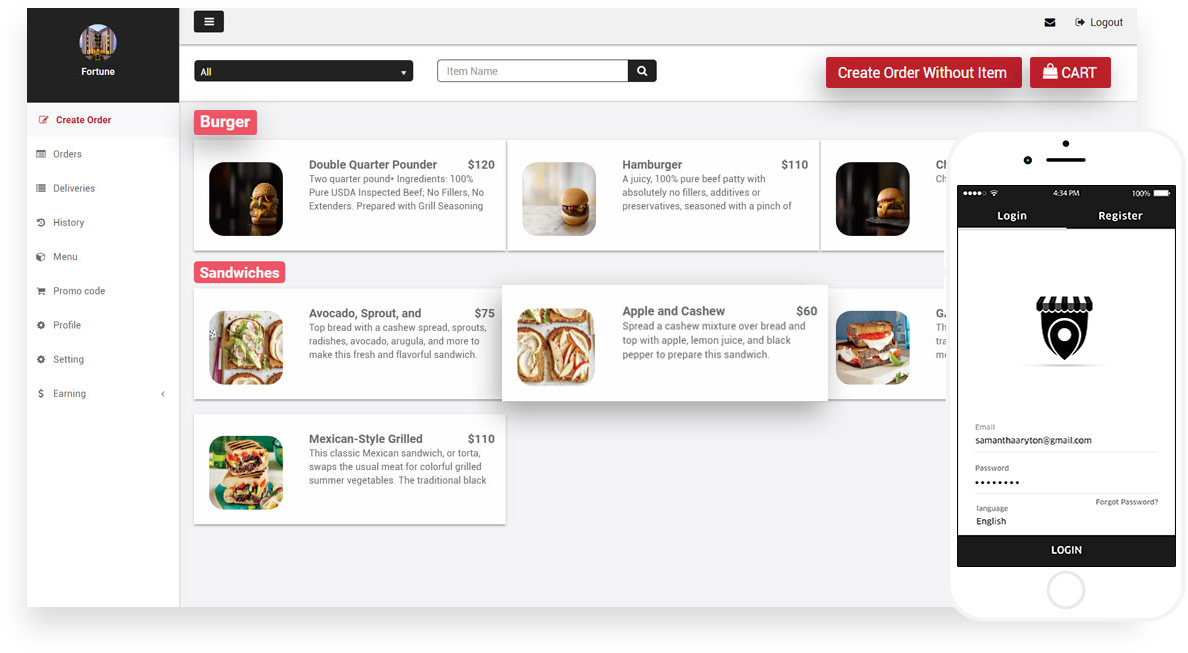 Store owners can easily manage the restaurant with the help of store app or panel. They can manage the food items and add/edit/decline it as per the availability of foods. They can easily manage the more than one order request at a time. To dispatch the customer's order, they can send the delivery request to the delivery provider with the customer's details. On the Google map, they can track the all delivery providers and see their current working status. Manage the delivery providers and payment with all details.
Manage categories and subcategories
Send delivery request to the delivery providers
Manage Payment
See all histories
To manage the single/multi food store business, admin has an advanced dashboard. With the help of it, they can do monitoring on all services. They can handle the users, delivery providers and stores with the rights of adding and decline option. They can see the history of all orders with the details and they have an authority to do changes in the app services and check the review of customers and delivery providers.
Manage all users
Check documents
Handle payments
Push notification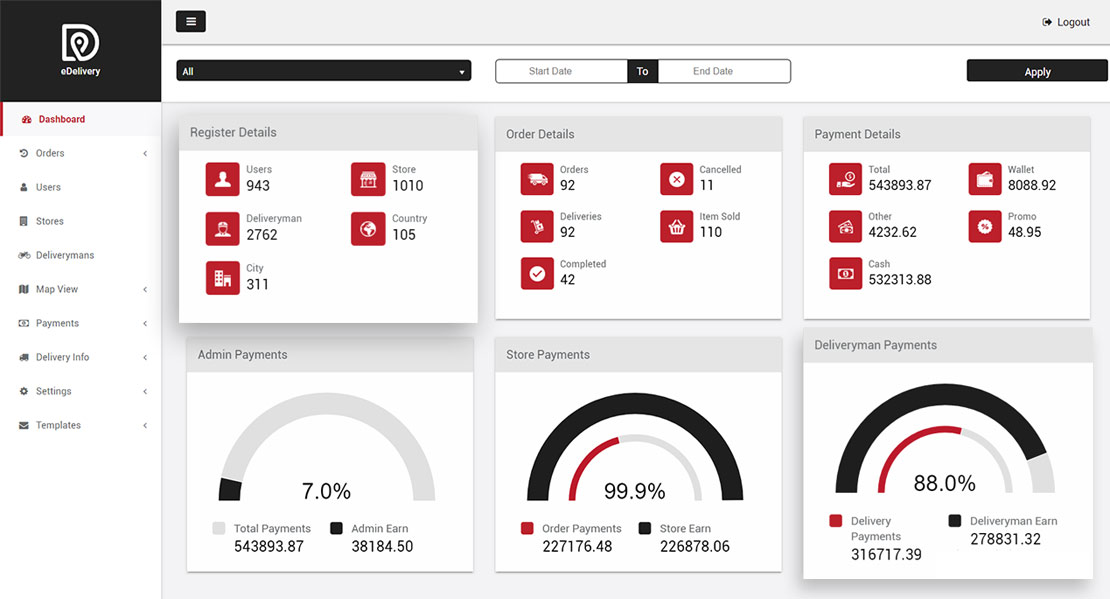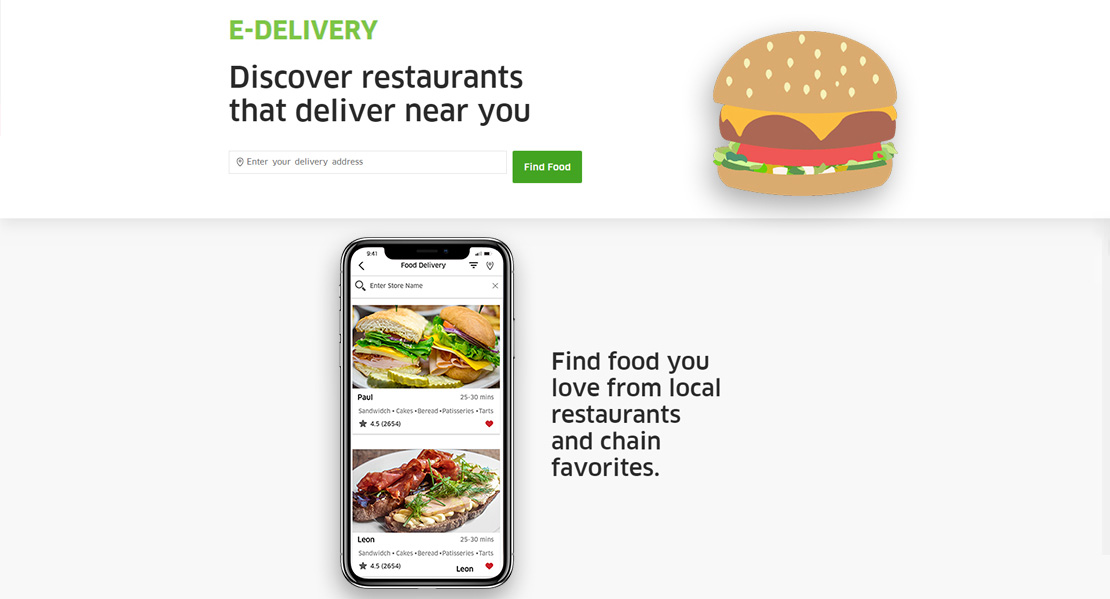 With the help of user panel, customers can order the food from their nearby restaurants and get it at their doorsteps. They can use social media or email id and password to do login in the user panel. They can access the multiple restaurants and get the order confirmation notification from the restaurants. They can do payment either cash or card to pay the charges for food and delivery service.
Social media login/sign up
Access multiple restaurants
Order Confirmation Notification
Different payment methods
Everything You Need To Run Your Eatery Store Business Online.

Online Order Management
Manage order request online that provide services to optimize your workflow in all phases of time and response customer activities as possible as quick time.

Delivery Management
Request delivery provider to pick up a meal and deliver customer doorstep along with delivery payment and in-queue services and complete delivery history details.

Customer Management
Manage customer activities include profile, order history, payment details, review and rating details.

Earning Management
Manage each order earning details along with details of a source with a report based on daily, monthly and yearly.

Report With Graphical Insight
Use data to enlarge productivity. With Dashboard, administrator analyze graphical insight to analyze business growth that helps to take a future business decision easily.

Heat-up Your Eatery Business
Digitalize your eatery store business and manage each macro and micro level of order details with ride your business growth 2x in the first year.
Clients Using Our Delivery App Across The World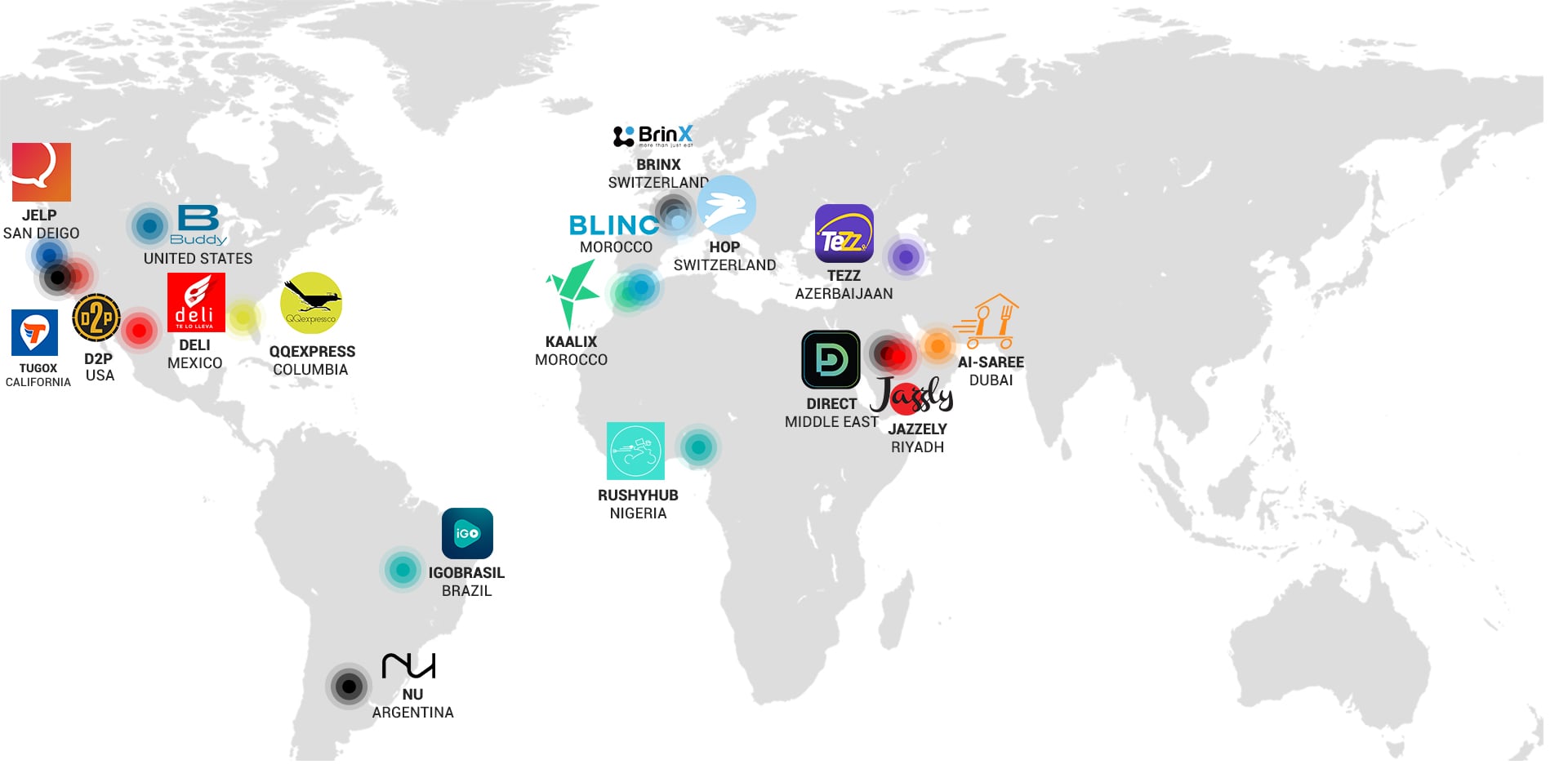 Whenever You're You Can Manage Your Single/Multi
and Global Eatery Business.
Deliveroo Clone helps you to boost your business earnings by offer online order and takeaway services.