AppEmporio + Trend
Understand your customer's shopping tendencies by having a deep look to improve the process.


Customized Language Inputs
Enable the customers to place the order in their preferred language.

Prescription Addon For Medical App
A customized area within the app to write the medical prescriptions.

Grocery Addon
Provide a wide range of choice by integrating grocery addon to app.

Tip Addon
A specialized feature to tip the service provider in an online way.

Favorite Address
Let the customers save favorite delivery address for great experience.

Manually Assign Driver
A helpful feature for the stores handling the deliveries on their own.

Admin Dispatcher
Admin can allocate and manage the dispatcher from the admin panel.

Sub Category
Create more categories for each product type to enhance easy reach.

Best Seller
Showcase the best selling products on user side and get more business.

Multiple Cart
One cart for one store for non-confusing and tidy shopping experience.

Store Own Drivers & Fees
The stores can assign their own deliveryman and manage the charges.

Stripe

Braintree
United States
Canada
Australia
New Zealand

Paypal
United States
Canada
Australia
New Zealand

Sumup

Openpay

PayU

CCavenue

Mellat

Shapark

Payfort

Qpay

Paystack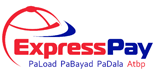 ExpressPay

Payfast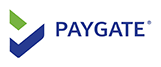 PayGate
Rwanda
Nigeria
Mauritius
Zambia
Namibia
South Africa
Ghana
kenya
Uganda
Mozambique

CMI (Custom Made)

Fpay

Fettan

Sepang Pay

HyperPay