Provider App Step By Step Flow
Handle Order Deliveries Easily with Our Excellent Provider App That Is Fully Functional and Responsive to Manage Every Order Efficiently.
The delivery persons have an advanced home screen where they can see different jobs on the map and they can simply click on it to accept or reject it.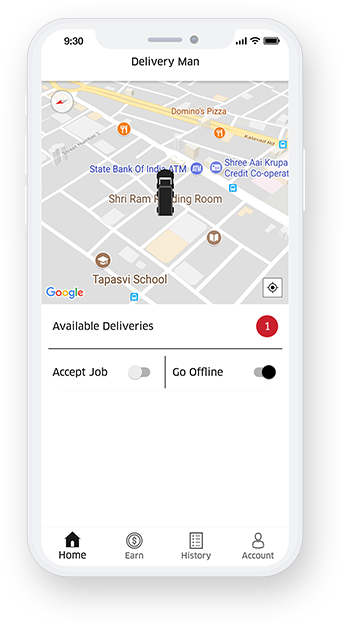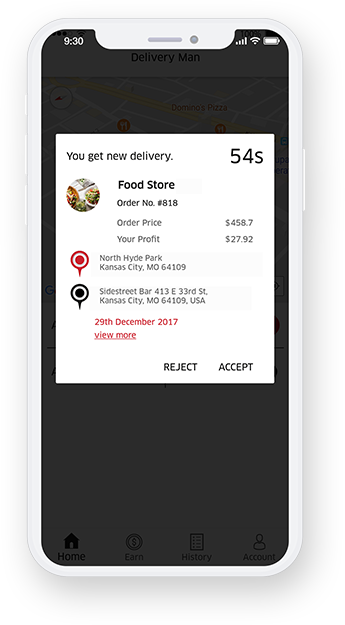 The delivery persons can provide service at their convenient time by going online or offline as per their preferred time. This gives flexibility to the delivery persons.
Earning management for delivery provider persons are easy and all the required facility are available on a single platform so they do not need to face any hassle.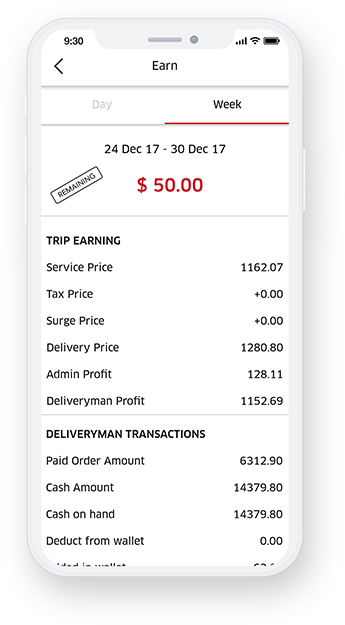 The delivery providers can see the day on the screen and payment, provider transaction will be displayed there along with the trip earnings.
The providers can see the history where the date, orderer name, request number, time, amount and profit details will be available for completed delivery.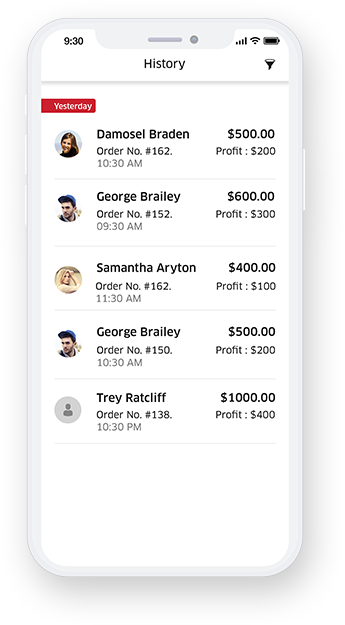 There is one more facility available in the history where the delivery persons can apply the filters to sort out the data which they want to see.
The providers can manage their own profile and edit it as they find out if any change is required. They can add full name, email address, and phone number.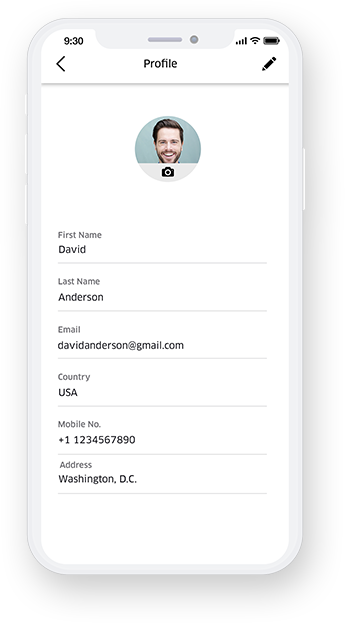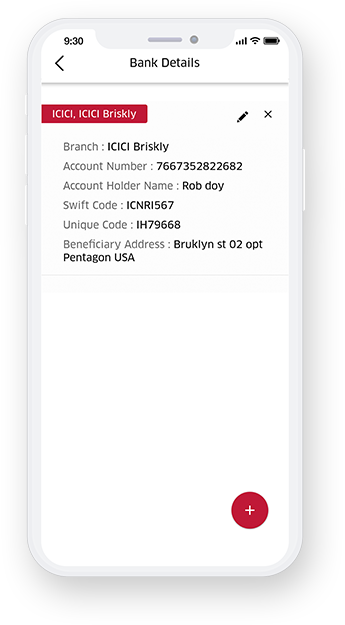 If providers are willing to get paid directly in bank account, in that case, they can add bank details like account number, account holder name in their profile.
The providers can manage own settings. They can manage the request alerts, pickup alerts, push notifications and language of preference from the settings tab.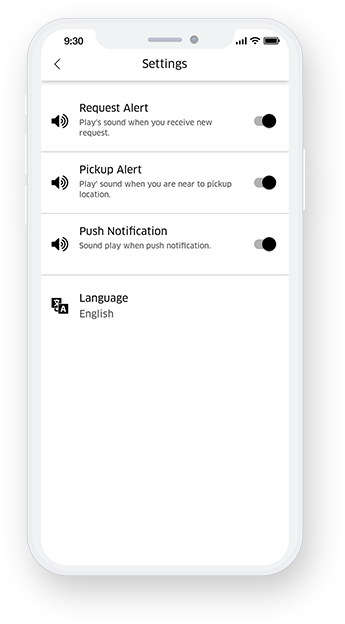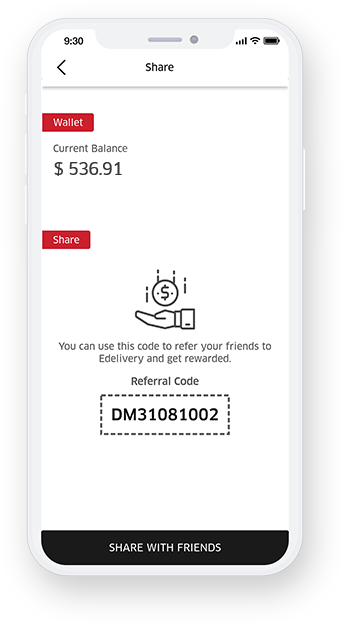 There is a facility of referral code for delivery persons also. They can share the code with others and both the ends can enjoy some benefits from the app.
The provider can add required documents in the documents section. They can add the image of the ID along with other details of the document.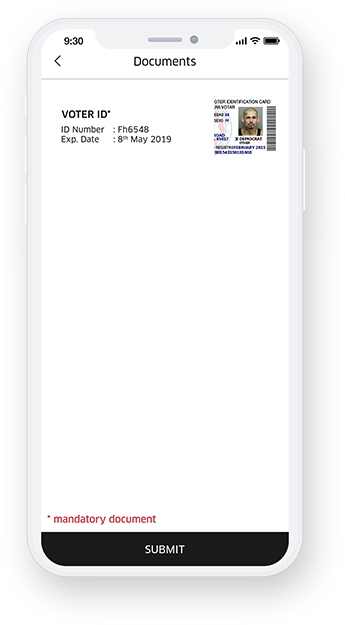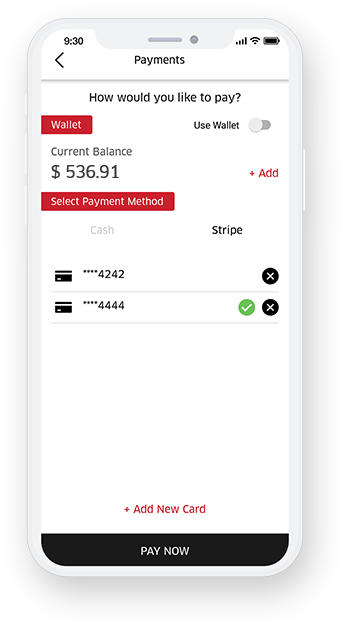 The providers have their own wallet where they receive the earnings. They can add multiple wallets as per their requirement in order to receive the earnings.
The help of a help desk is available for the providers. The drives can send an e-mail or they can even directly call the help desk for any kind of help.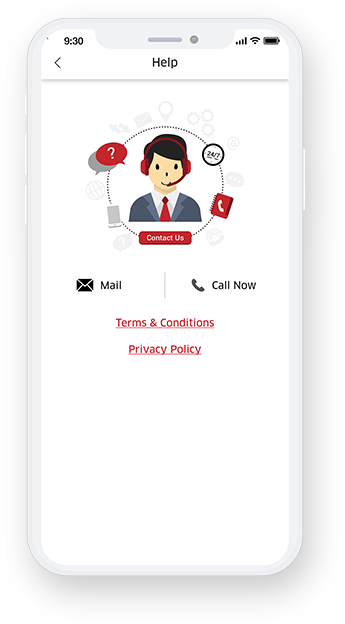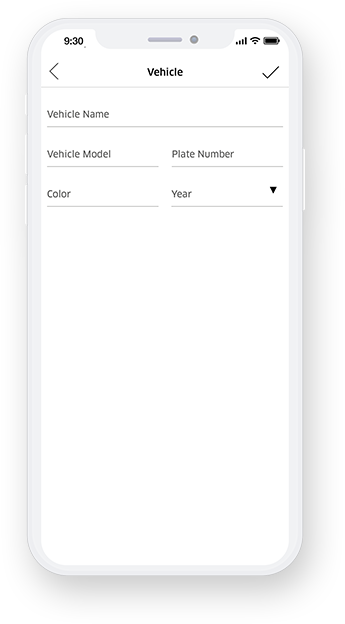 Vehicle management is available inside the provider app from where the provider can add or remove any vehicle or edit the vehicle details as well.