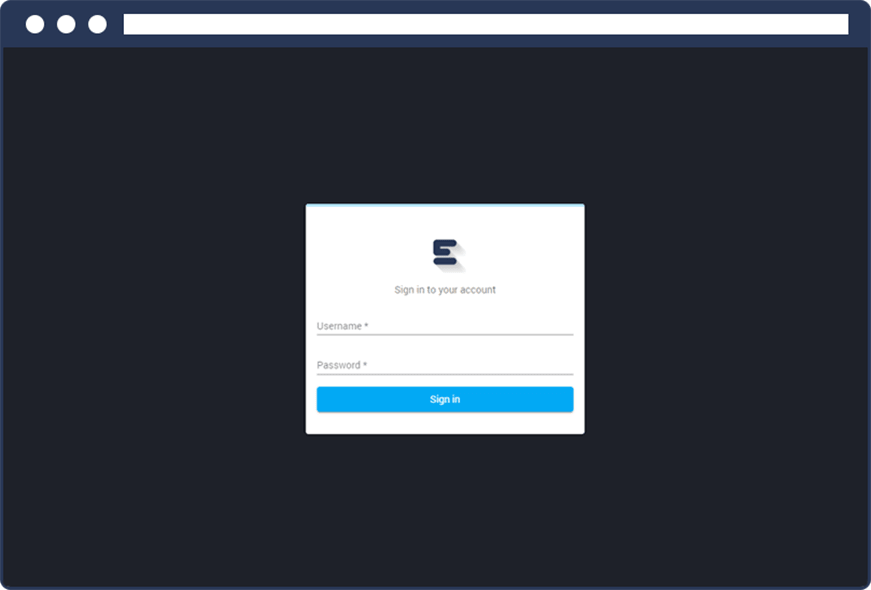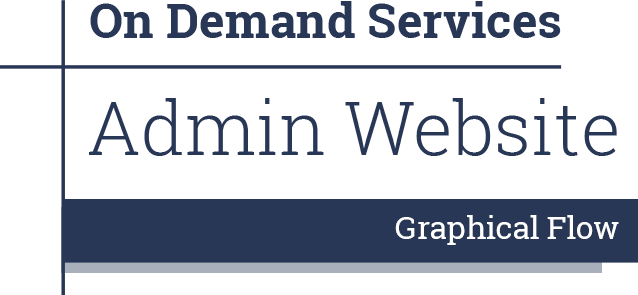 Step-by-Step Flow of E-Services Admin Panel
The efficiently working admin panel of E-Services provides you excellent ways to control and monitor every business operation of yours. Including every required feature and function to work as per your demand, the admin panel provides extensive control over business chores. Ensuring your profits and exponential business growth, the admin panel can be accessed from anywhere with your admin credentials and supports the management of business from any remote corner of the world. Every feature included performs excellently to increase productivity and works in rhythm to help you manage everything effortlessly and excellently.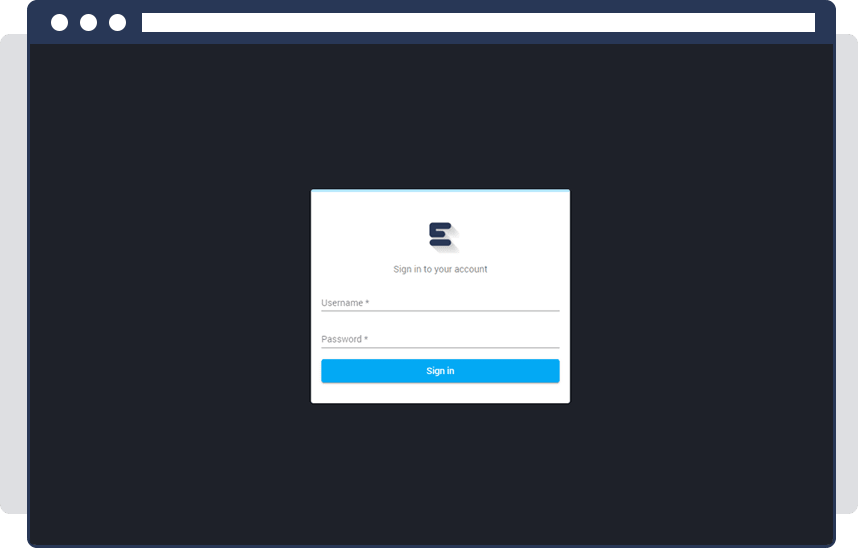 Admin uses their registered login credentials to log in to the system and can use the admin panel to manage everything centrally through panel.
The dashboard contains every necessary module to give a quick overview of the current status of services and earning details to the admin.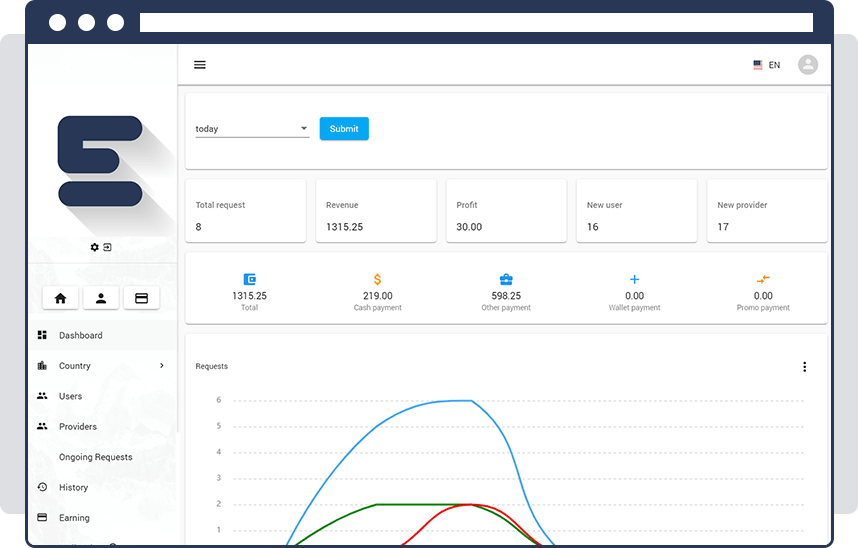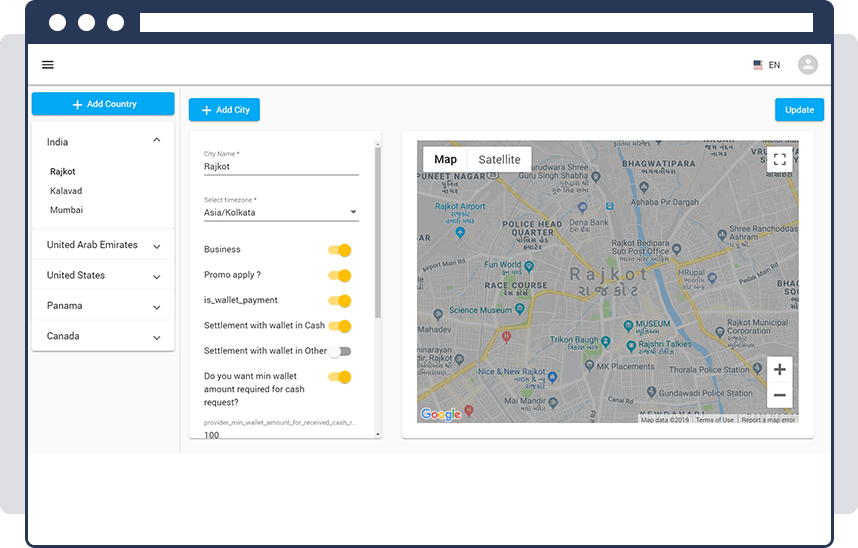 Using the panel, admin can add a new city or country where they plan to start providing services to users and add related details.
Admin can view all details of registered users and decide to add/remove any user from the system using the admin panel easily.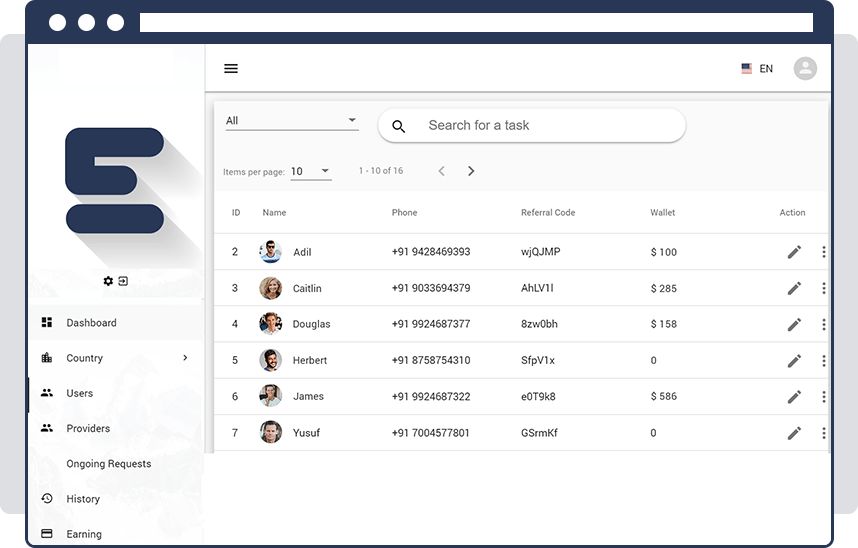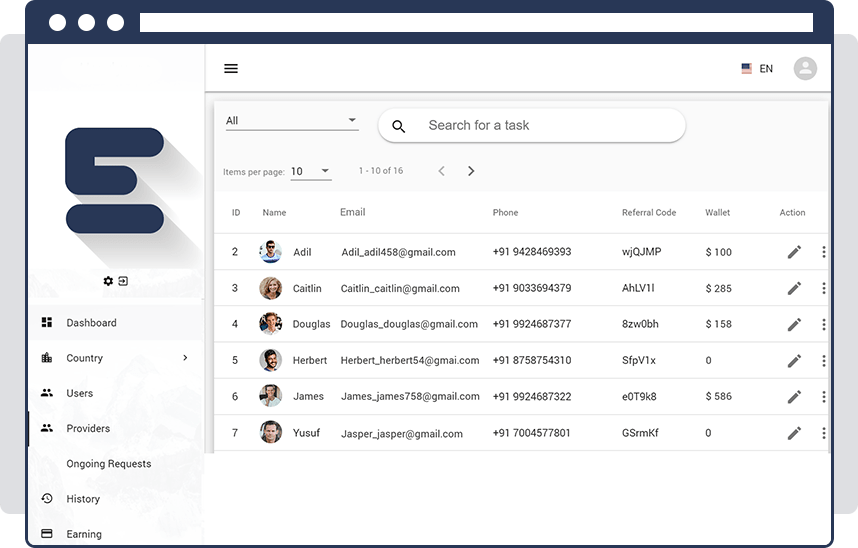 Admin can manage the list of service providers with the right to add/edit any provider and view the details of each provider through the panel.
Current Service Details
6
Providing ongoing service details, the admin panel enables admin to get real-time data of all services being provided to users.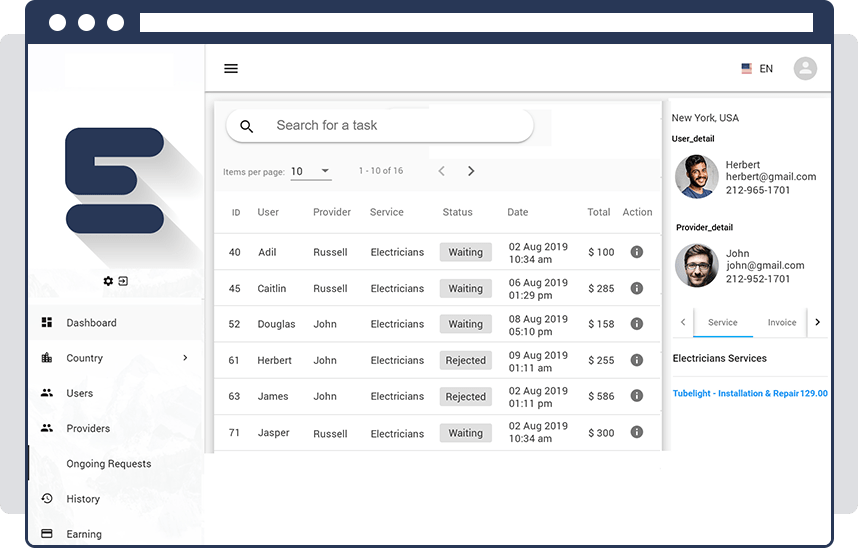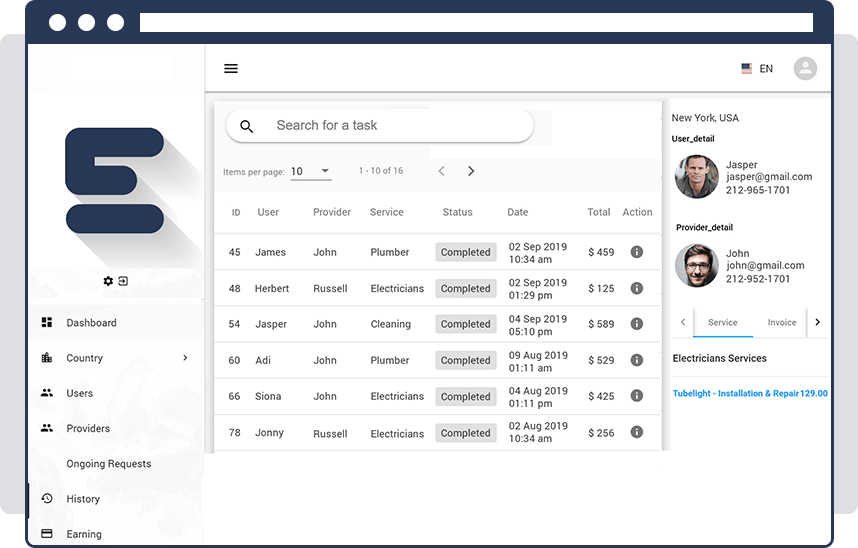 The service history of each provider and user is also displayed to admin to keep them updated with every necessary detail of the system.
Admin can view the earning details of every service provider including the mode of payment and the settlements done.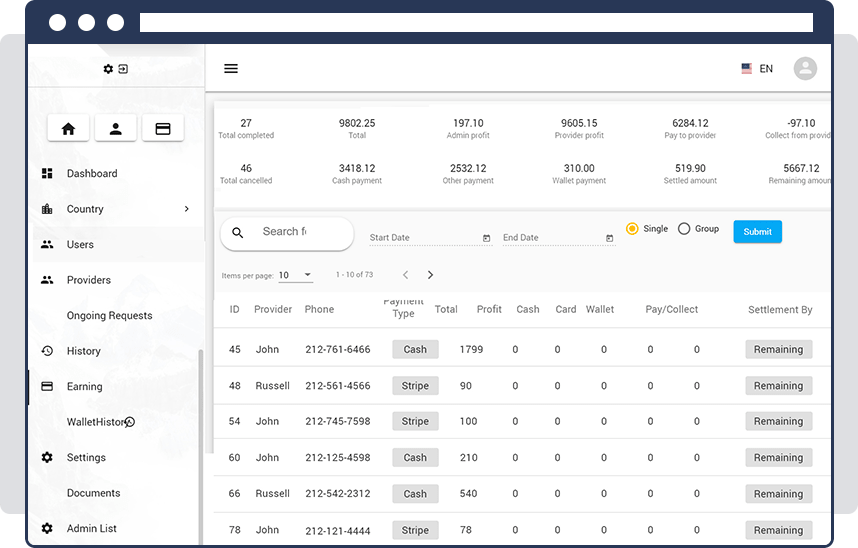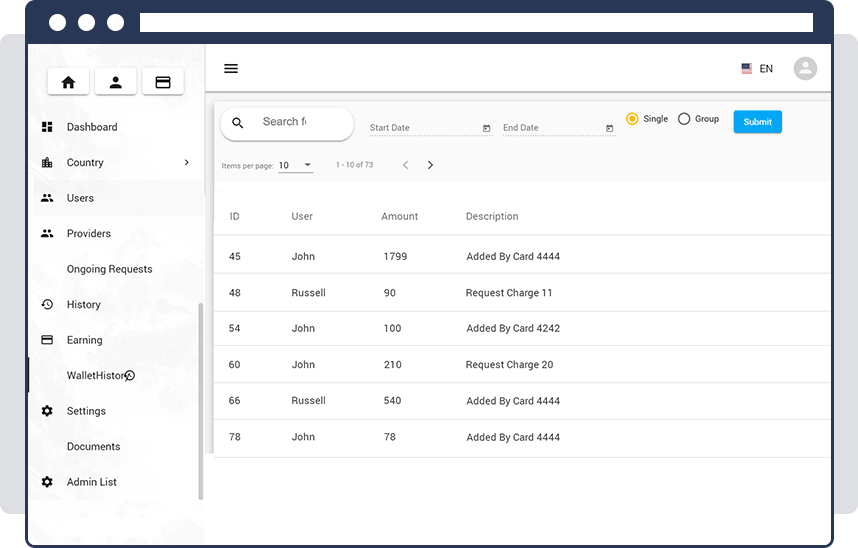 Wallet transactions and history are made available for admin to view and they can decide to add money to any also through the panel.
Admin can control the appearance of the entire solution through the settings including the user and provider app settings to change according to their choices.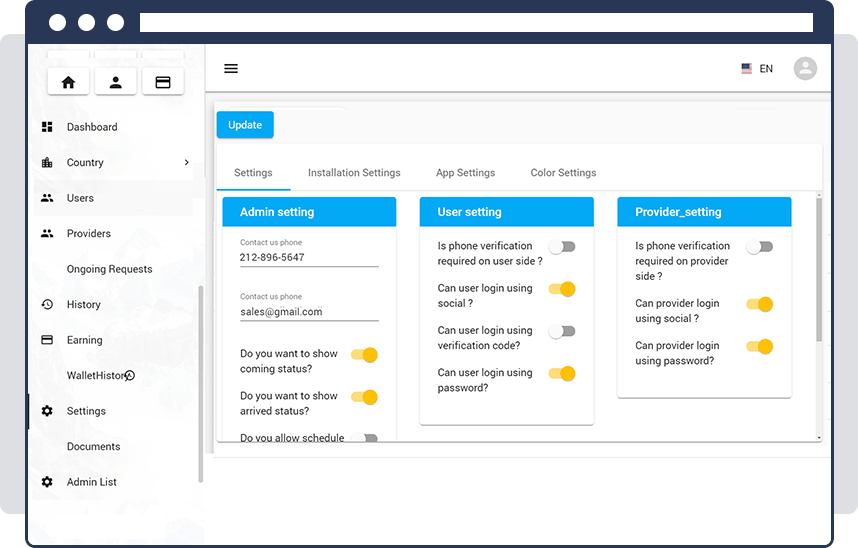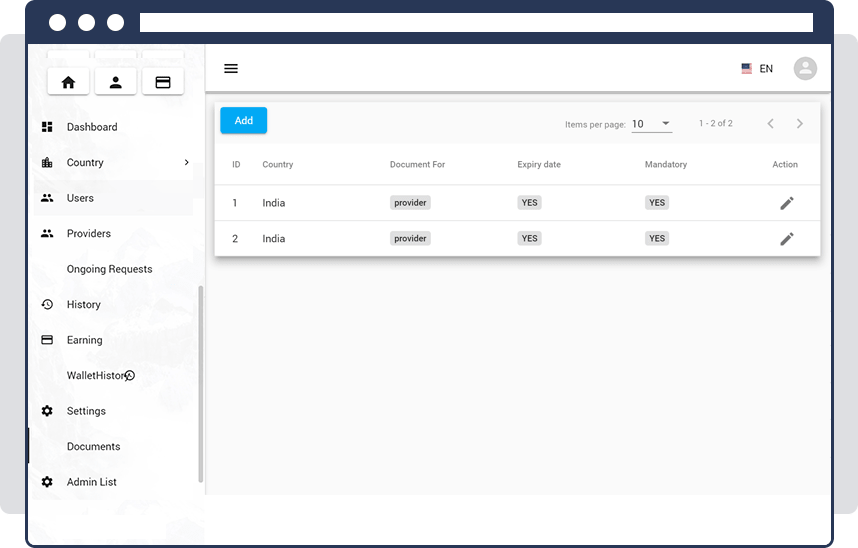 Admin can view and verify the uploaded documents of service providers and allow them to create a profile to use the app solution.
The system supports multiple admin access and the superior can view the login credentials of every admin they have approved.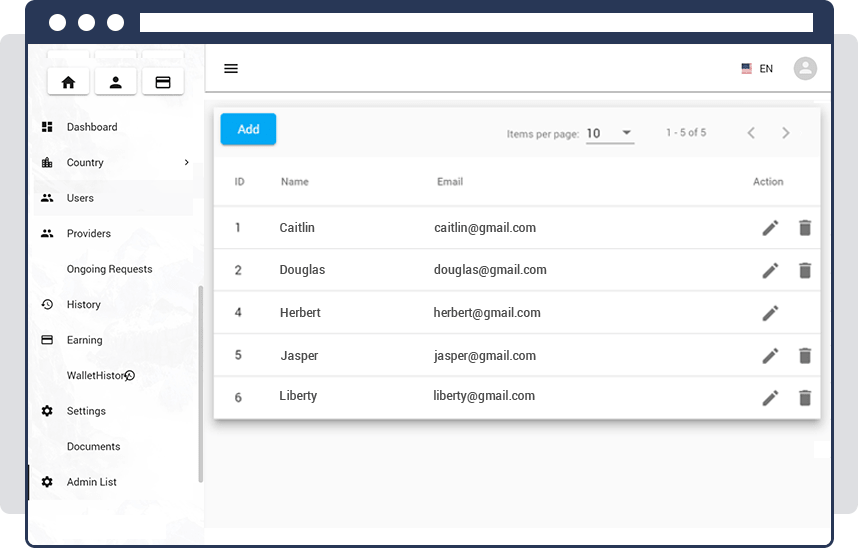 Know Pricing and View Demo of E-Services
Watch the Demo of E-Services Solution for Your Business.