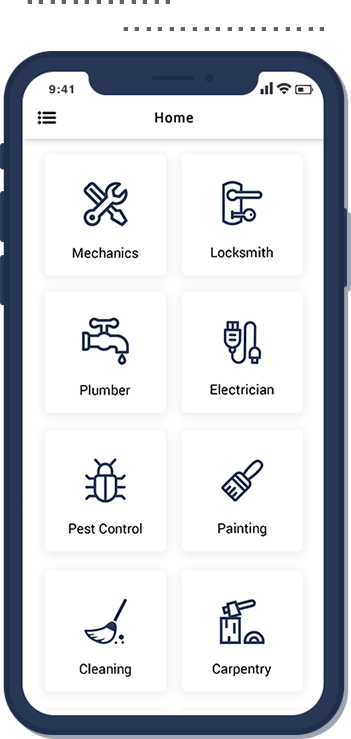 On Demand Services
User Application
Step-by-Step Flow of Customer App
AppEmporio introduces you to yet another excellent mobile app solution which caters to your on-demand business needs. Start serving your customers with excellent E-Handy application developed by AppEmporio that serves the custom requirements of handyman services of your customers. Let the customers enjoy the benefits of requesting a handyman service to their doorsteps and ensure the best services are provided through enhanced control and excellent performance of the developed mobile app solution.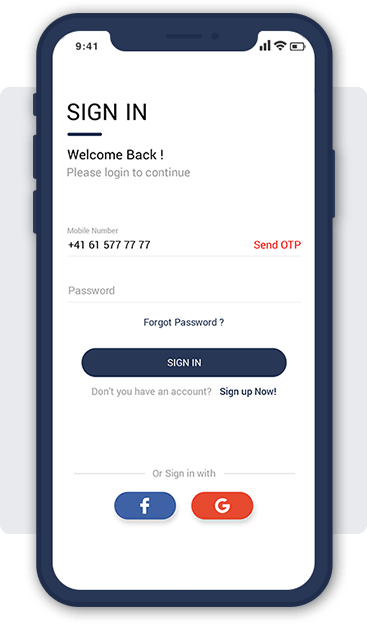 Users are required to login into the application either using their login credentials or they can log in using their social media accounts.
Users can register themselves with the application using their email id and password or can use their social media accounts also.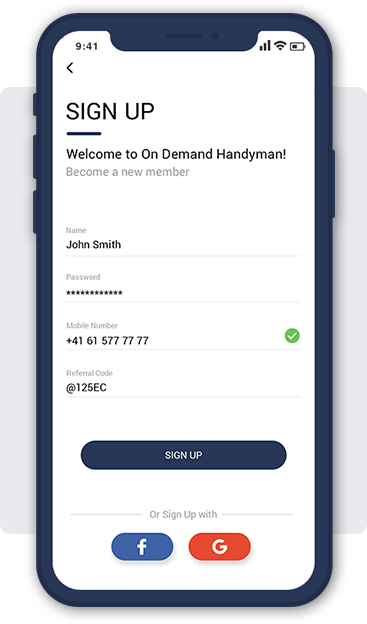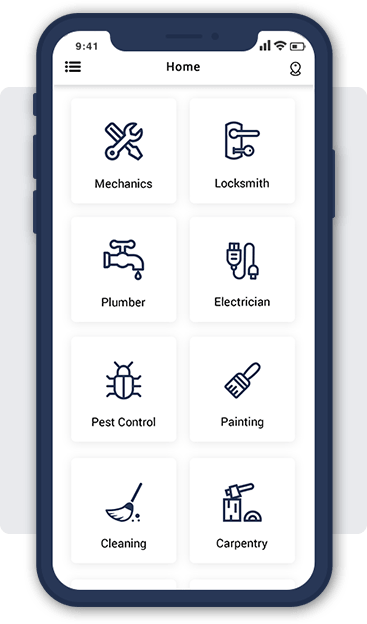 Available Service Categories
3
Customers are provided with the list of available service categories once they login into the customer app with their login credentials.
Search Through Services
4
Selecting the required service category, later customers can search through the service subcategories available and choose their preferred one.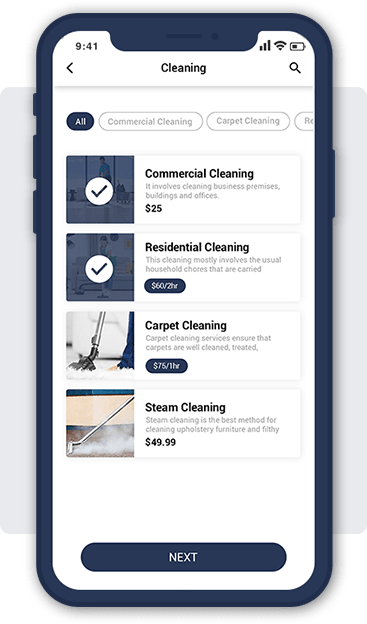 Choose Service Provider
5
As the customer chooses the service they require, the list of service providers along with the service charges and ratings provided by other customers is displayed.
As customers place a service request, the service provider is notified with the service and customer details on the service provider dedicated app.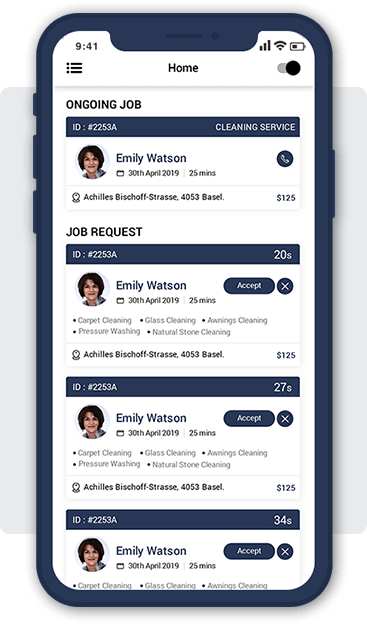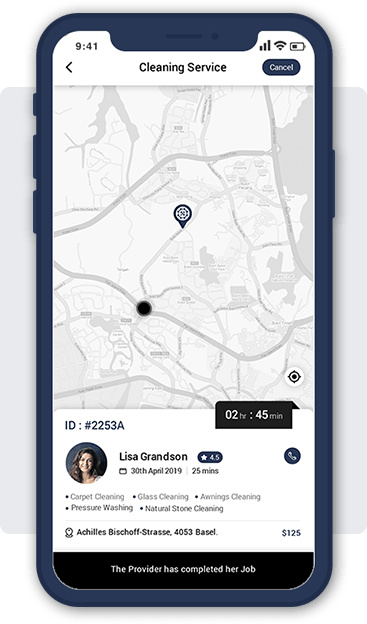 Live-track Service Provider
7
Customers can know the estimated arrival time and also live-track the location of a service provider who has accepted their service request.
Service providers can efficiently navigate to customer's location through the route provided within the application and reach there on time.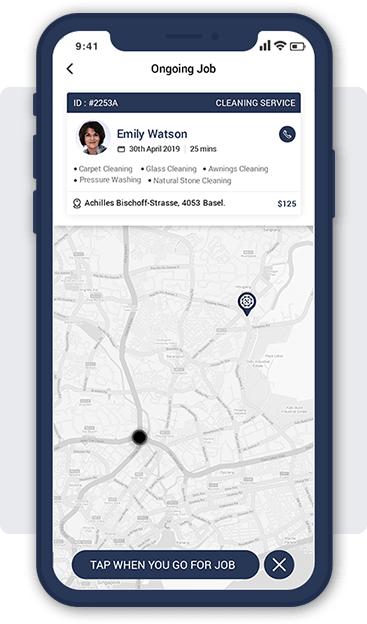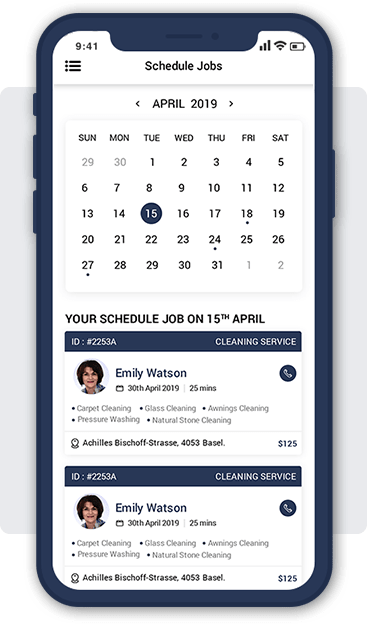 Service providers can efficiently schedule their working hours with the in-app calendar and also schedule the service requests according to their availability.
Payment & Invoice Generation
10
Selecting their preferred payment method, customers can pay the service charges and the invoice for the paid will be generated in the app only.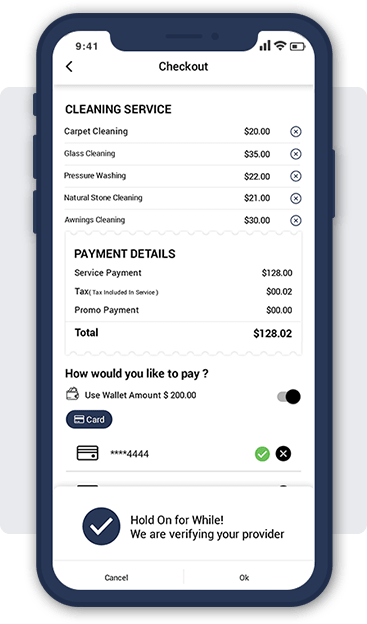 Provide Service Review
11
Customers can provide their feedback on the received services and service providers through the application and rate it on a scale of one to five stars.
Request a Customized Demo of E-Services
Understand How E-Services Supports Your Custom Requirements.