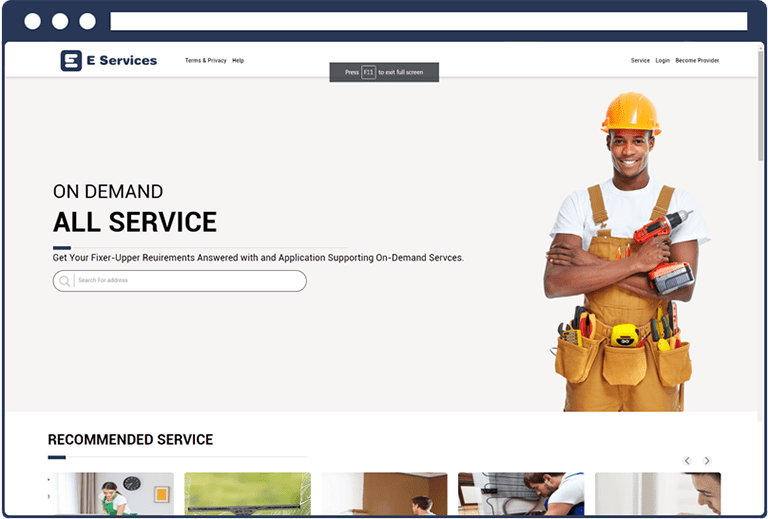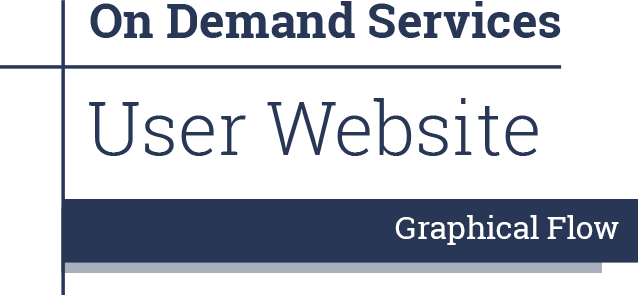 Graphical Flow of E-Services User Website
Extend your services to users and provide more flexibility of availing professional services through your website dedicated to users to extend their ability to place a service request on the web. Promote your services online with an excellent user website dedicated to improving user experience. Efficiently designed user website included in the E-Services solution of ours includes every required feature that meets user expectations and also introduces them to other app modules of E-Services. Efficiently receive service requests through the user website also to earn more profits and recommendations from potential audiences.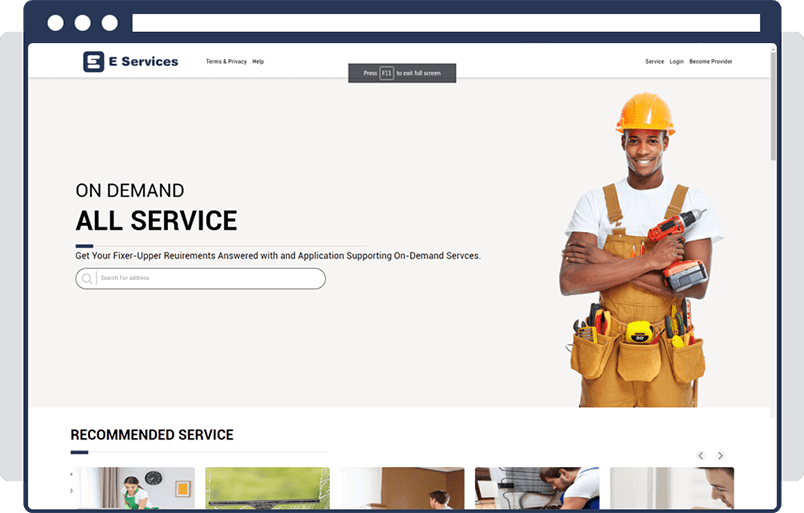 The user website displays all the essential details of your business along with promoting the app solutions and services you offer.
Users can log in to the website if they are already registered else they will have to first sign up to use the services being provided.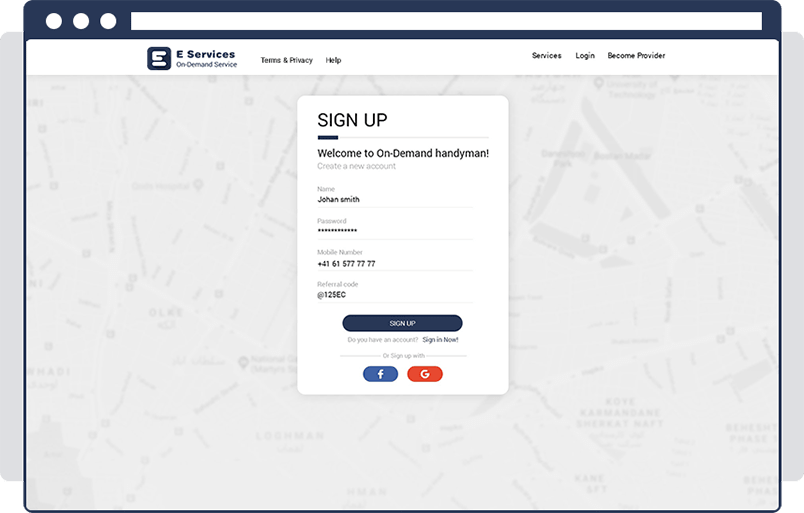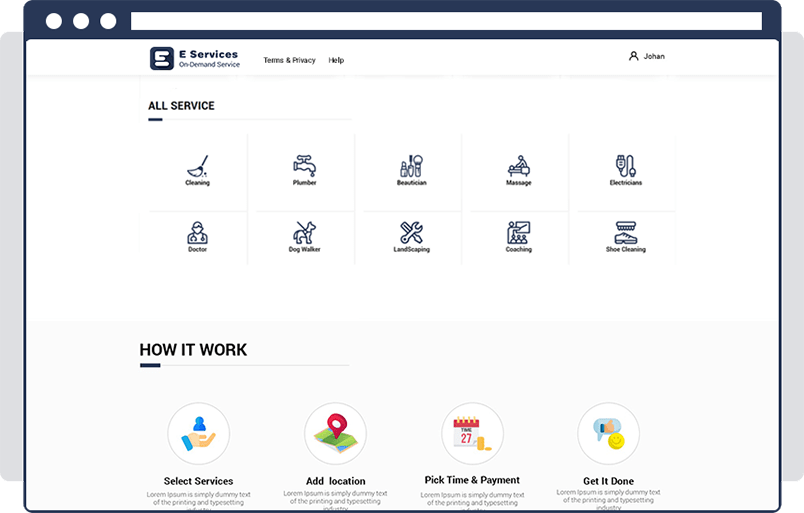 The website shows the available service categories from which users can select a service category according to their requirements.
Subcategories of Service
4
As users select a service category, subcategories of the selected one are displayed to users to help them select the required one.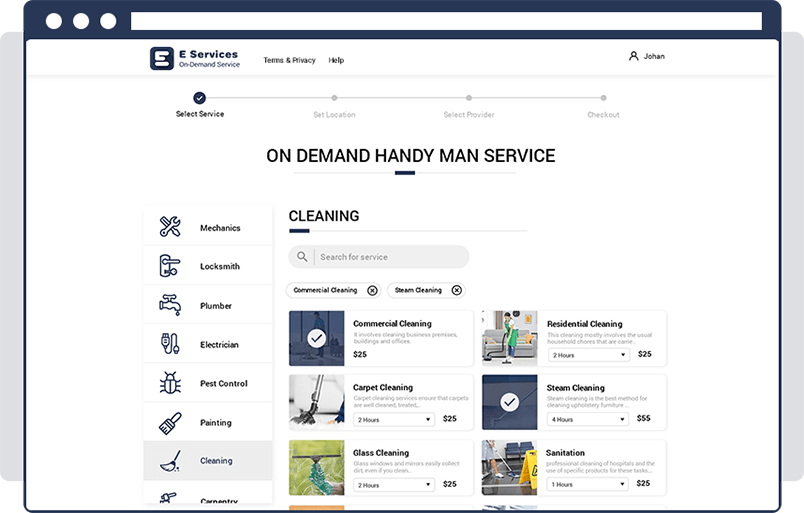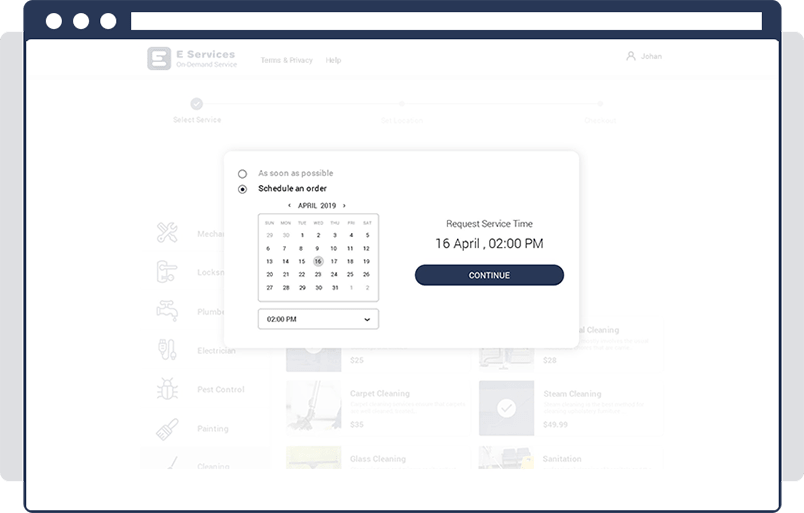 Schedule/Place a Request
5
Users can place a service request for the selected service or can schedule it according to their needs through the user website.
After placing a service request, the users have to set the location where they want the provider to reach and provide services on the map.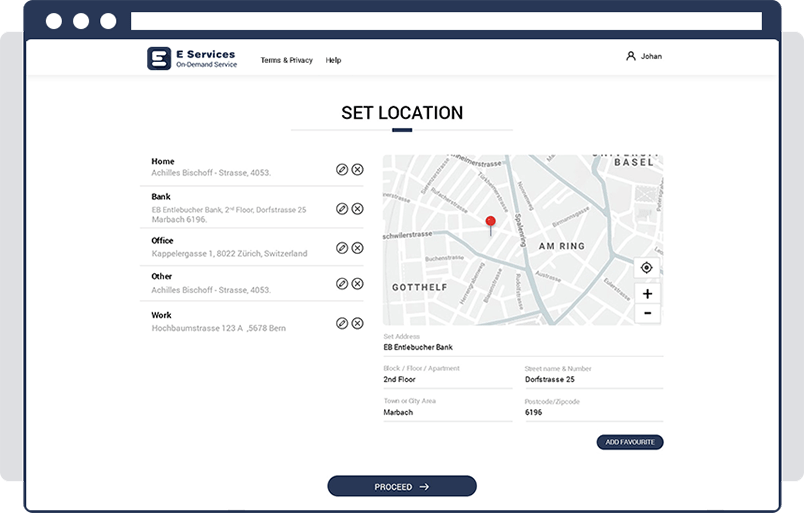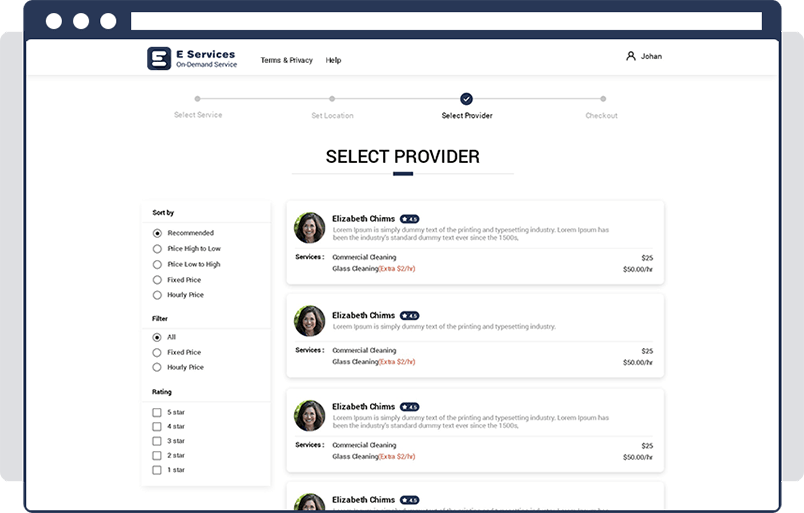 Choose Service Provider
7
Users are provided with a list of all service providers from which they can select one by referring to their prices and reviews posted.
Once a service request is accepted, the user proceeds to checkout and pays for the services by selecting their preferred payment mode.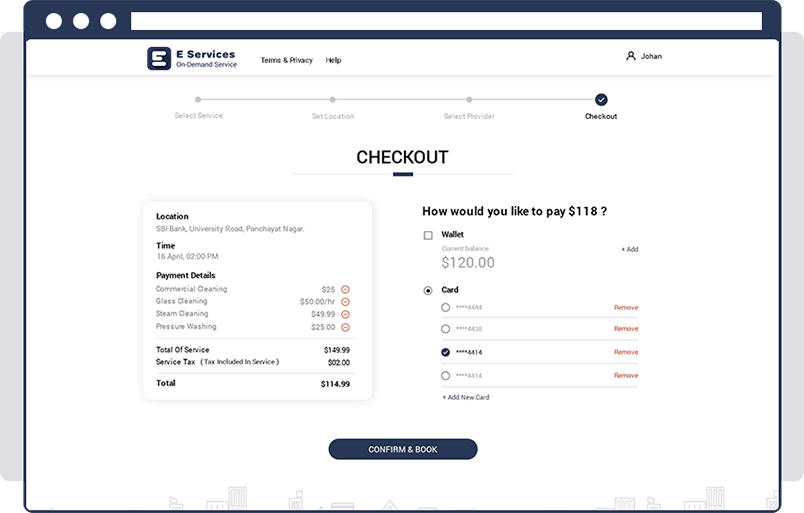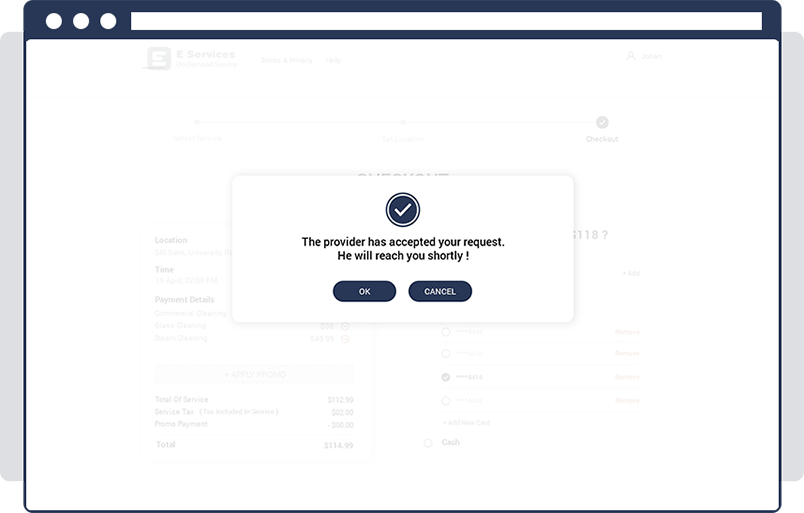 Users are notified every time a new update on their placed service request comes to keep them informed of the progress in operations.
Adding their name, contact number and other necessary details, users can edit their profile details and upload a profile photo also.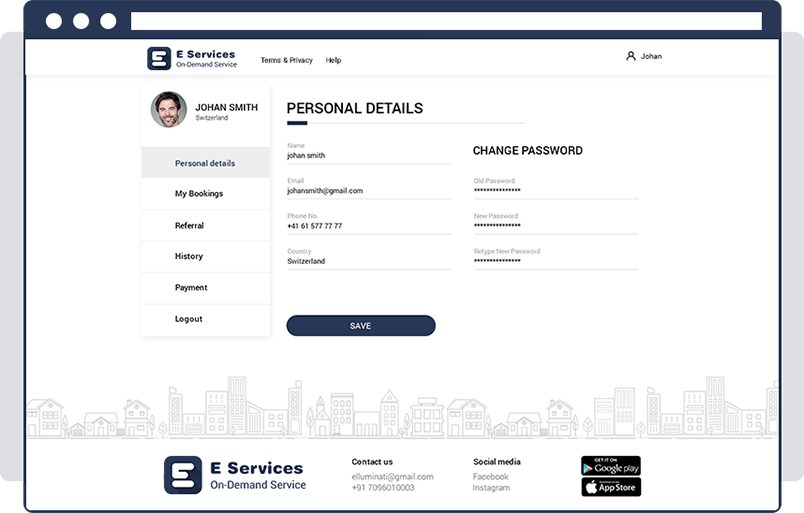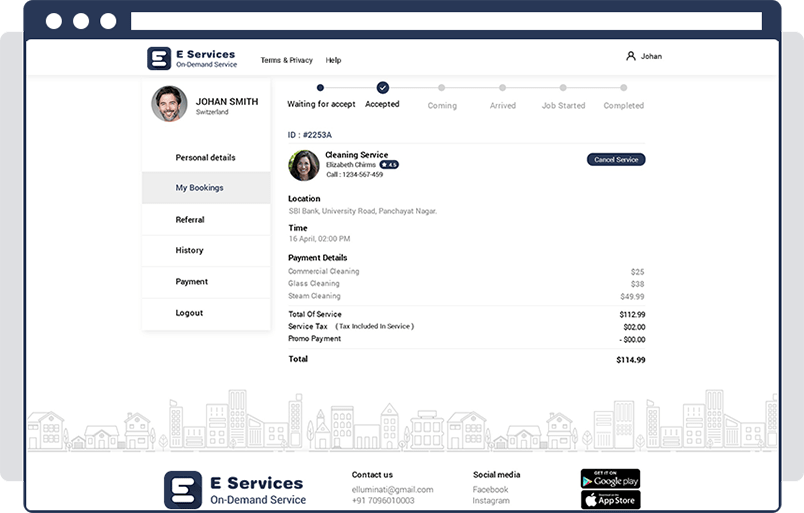 Until the service gets completed, the users are displayed entire service updates starting from request placing to final payment done.
Users are provided with referral codes that they can share to recommend your business to their friends and earn rewards in return.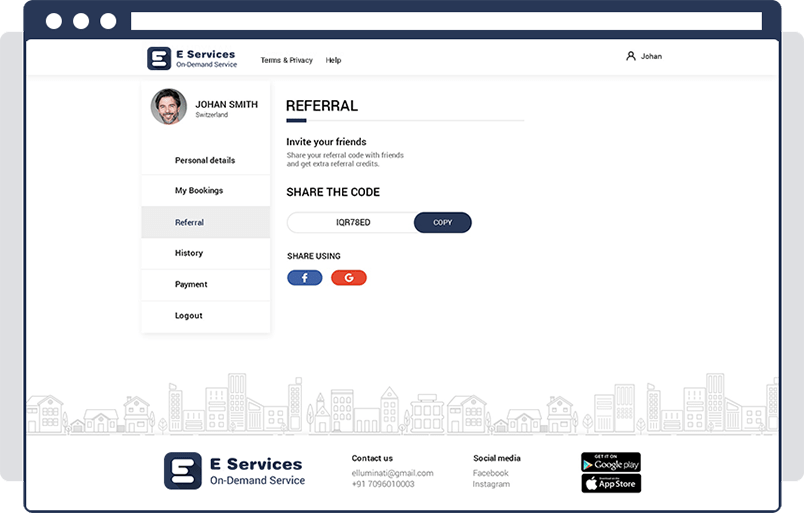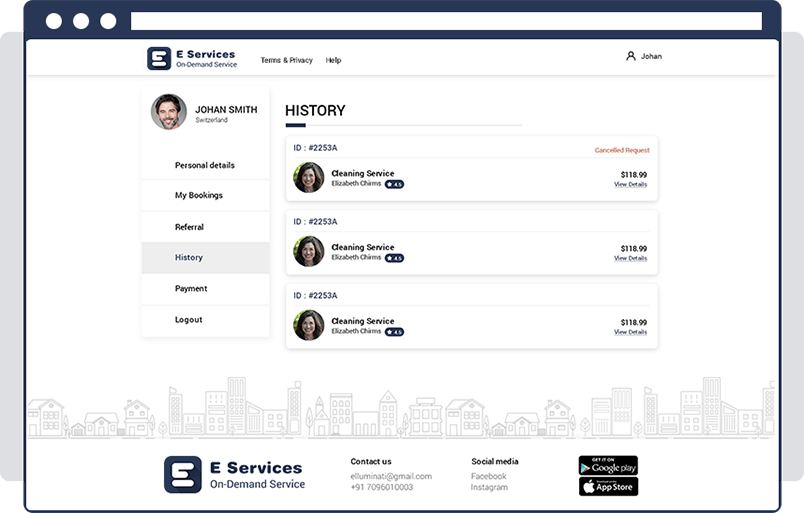 Service Request History
13
The history of every placed service request is maintained including their essential details which users can access if they want.
Users can view their saved card details and check wallet balance and also can decide to add/remove any card from saved data.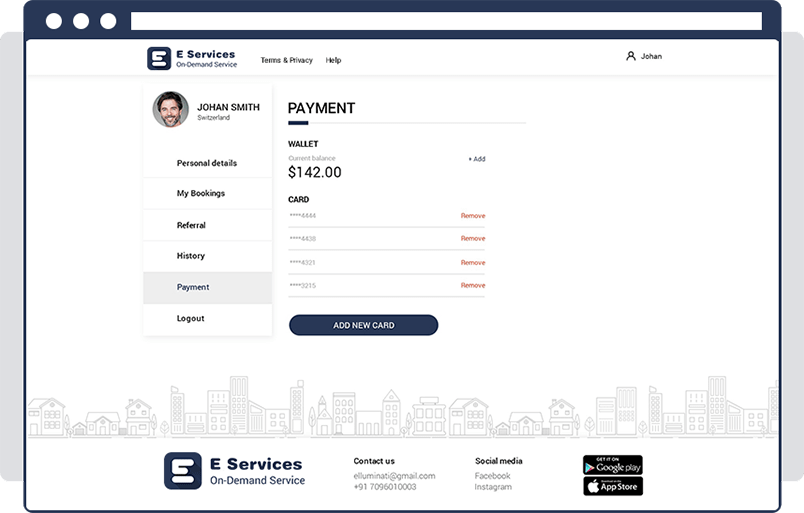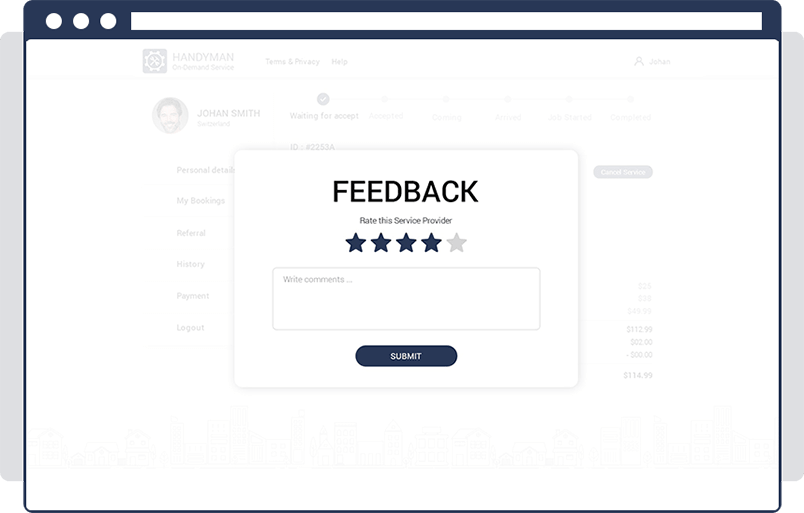 Users can write their reviews on services and rate services and service providers on a scale of five stars through the user website.