Dispatcher Panel Step By Step Flow
Get more taxi service request through Call Centre by using the Dispatcher Console. It will help you to create the trip request on behalf of the riders.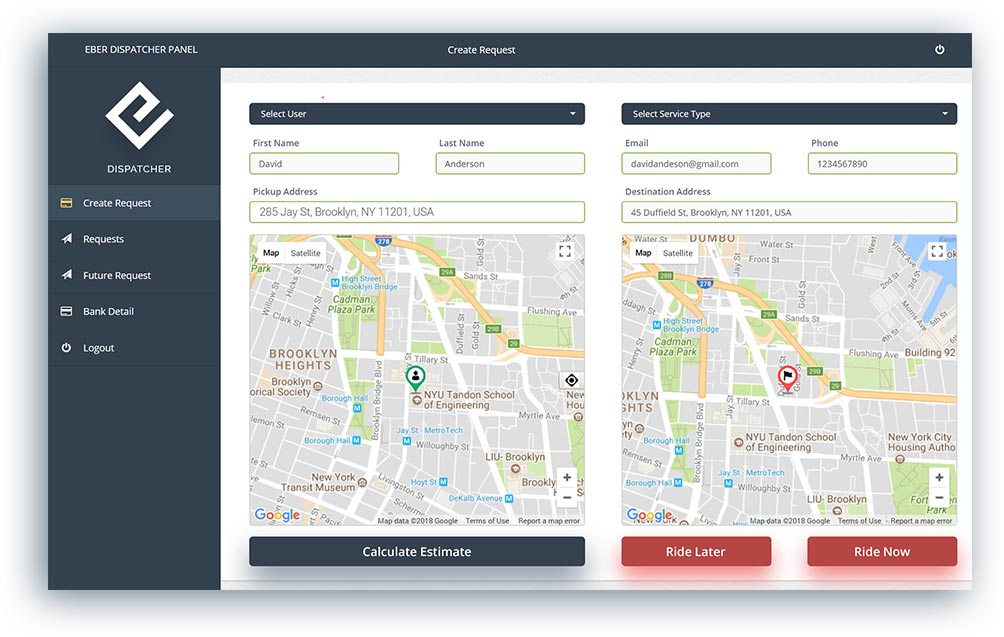 CreateRequest
Dispatchers can create the new requests on behalf of the registered or unregistered riders. Dispatchers add the required details of the riders like name, Email address or contact number.

Dispatchers have to add required details that are given by the riders. They add the pickup and destination address information. As per the rider's requirements, they can select the option ride now or later.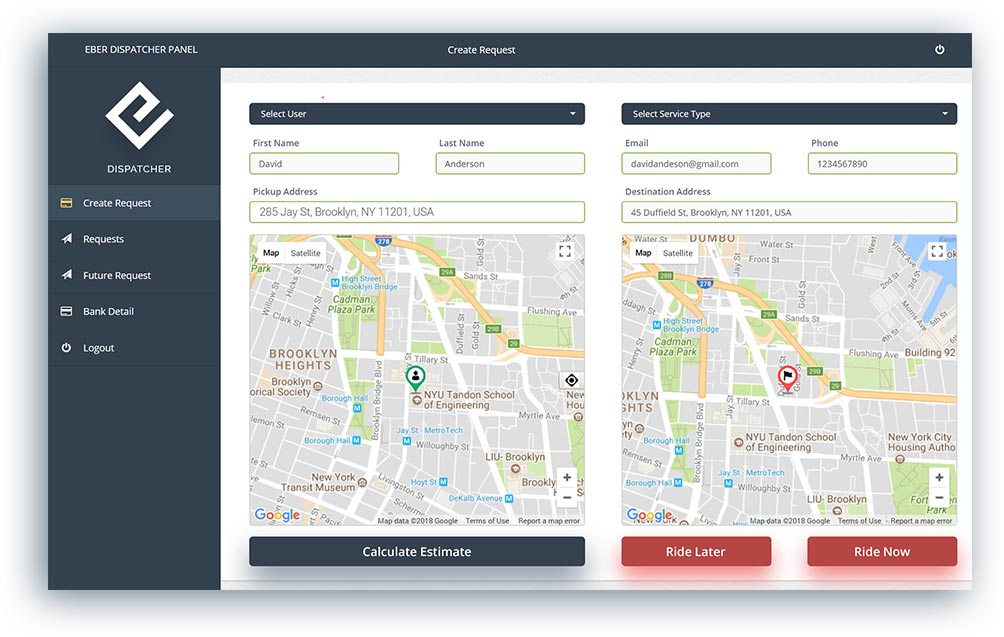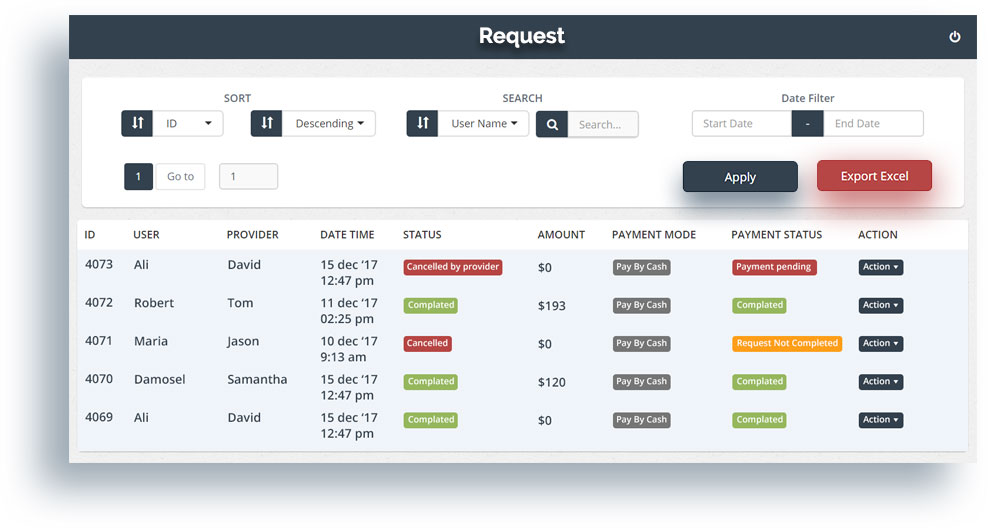 Request History
Dispatchers can see the history of the trips which are created by them. They can search and sort the records as per their requirements and also download all history.

In the history, they can see the rider's ID, name and the provider's name with date and time or status details. Also, see the details related to the payment amount, mode and status.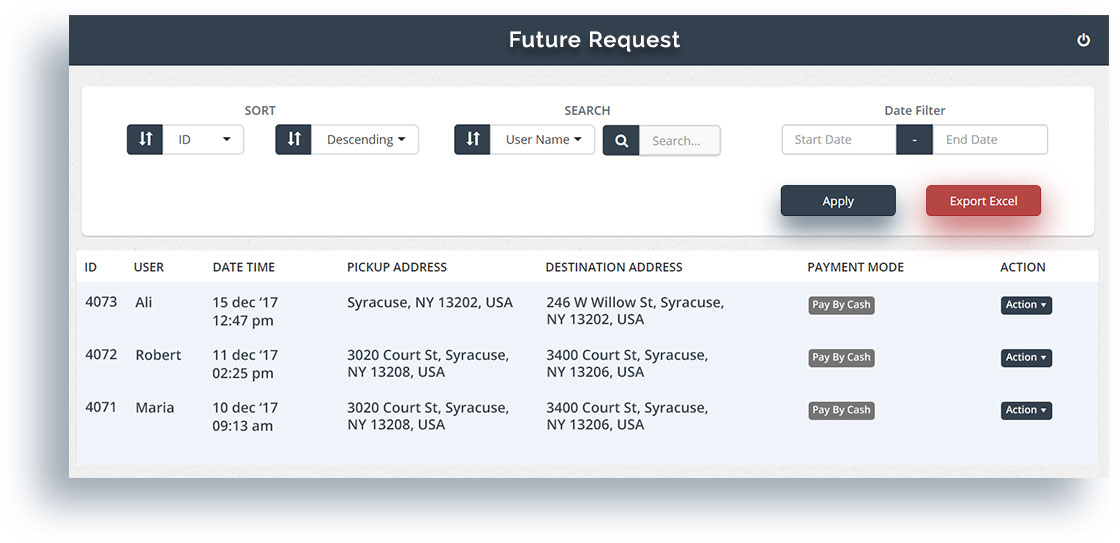 Future Request
Dispatchers can set the future schedule request in which they can set the trip date, pickup and destination location and other required information.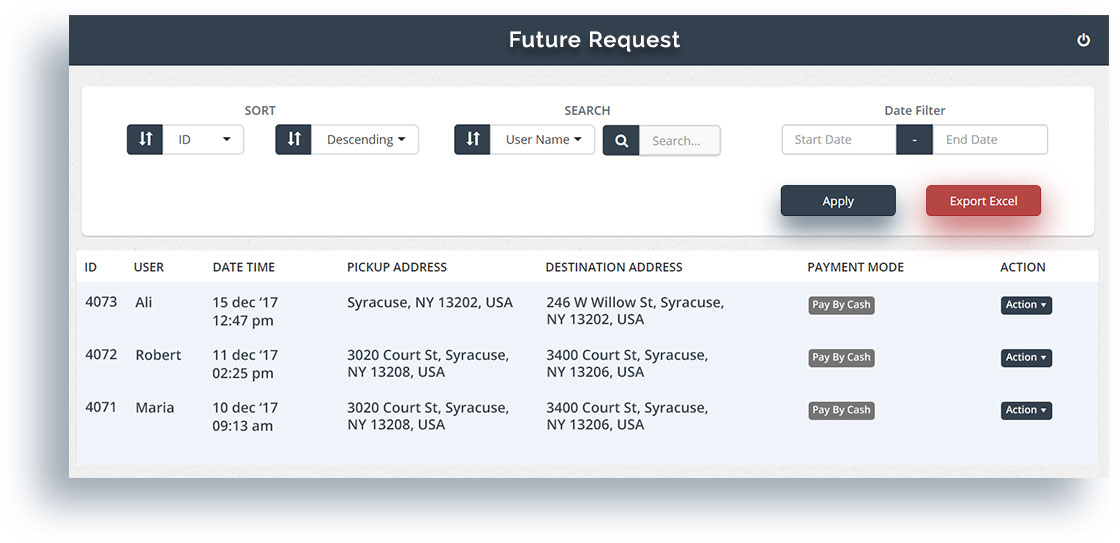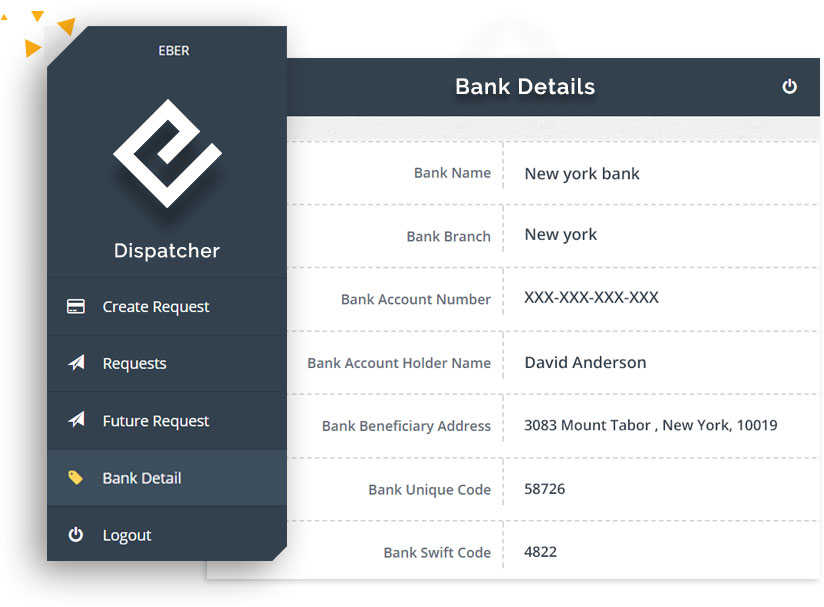 Bank Details
To get earnings amount, dispatchers add the bank details. In which, they can fill the required details like bank name or branch name, bank account number and account holder name with the bank address and bank's unit code or sift code.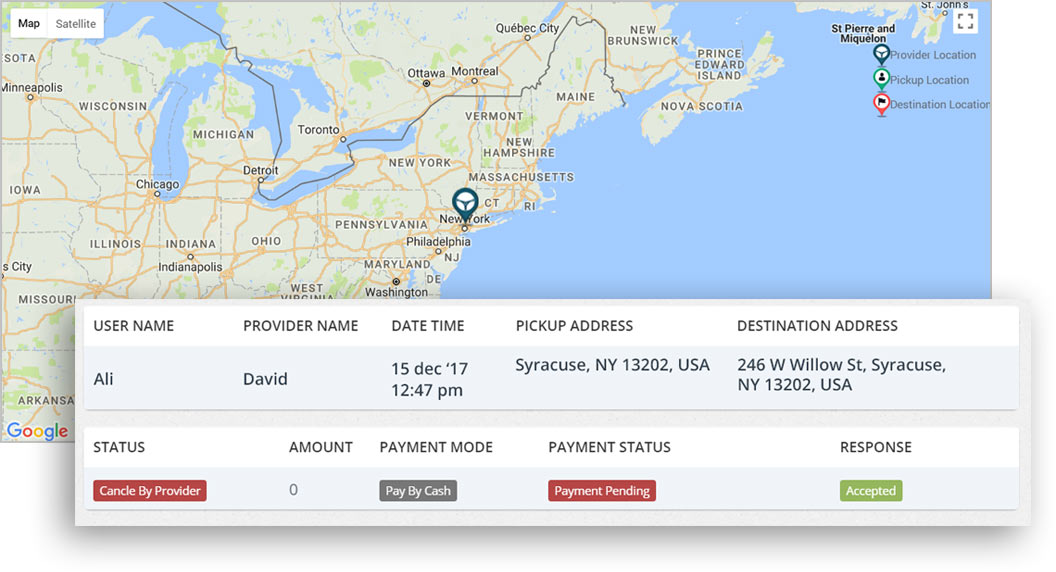 Map View
With the help of GPS services, dispatchers can see the driver's current location on the Google Map. They can see the driver's full detail like date, time, pickup and destination address. They can also see the payment history with its amount and payment details.