Driver Panel Step By Step Flow
The driver panel is one more way to provide a convenient option to operate the business handling tasks of the routine basis. The flexibility with the driver panel helps to increase the earnings.
Manage Profile
Managing the profile for the drivers are easier where the drivers can add the information like their full name, contact number, email address, residential address etc.

The profile feature is providing flexible facilities to the drives. The drivers are free to edit any of the given information at any time or they can remove any information.

There is one special facility available in the profile from where the driver can change the password as well. It is the necessary feature for security purpose.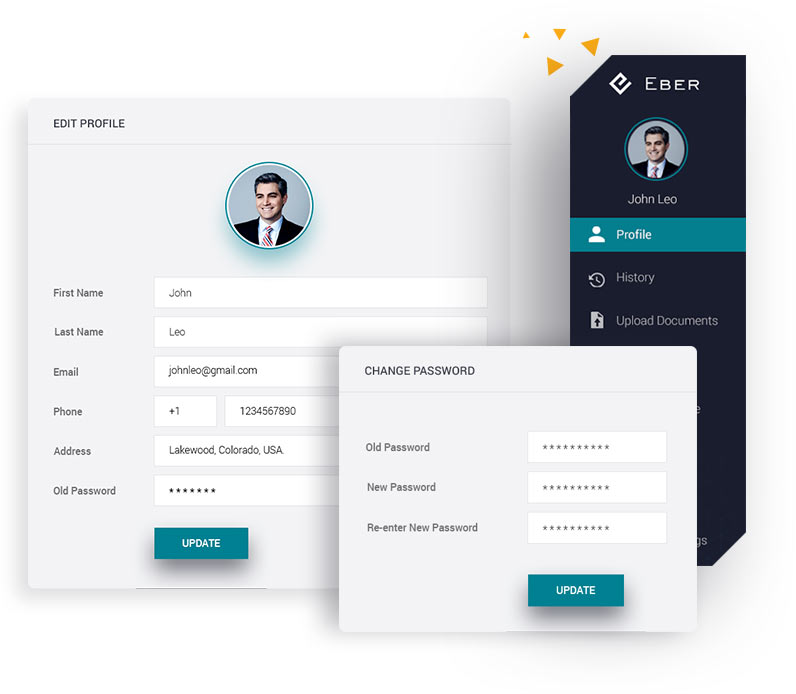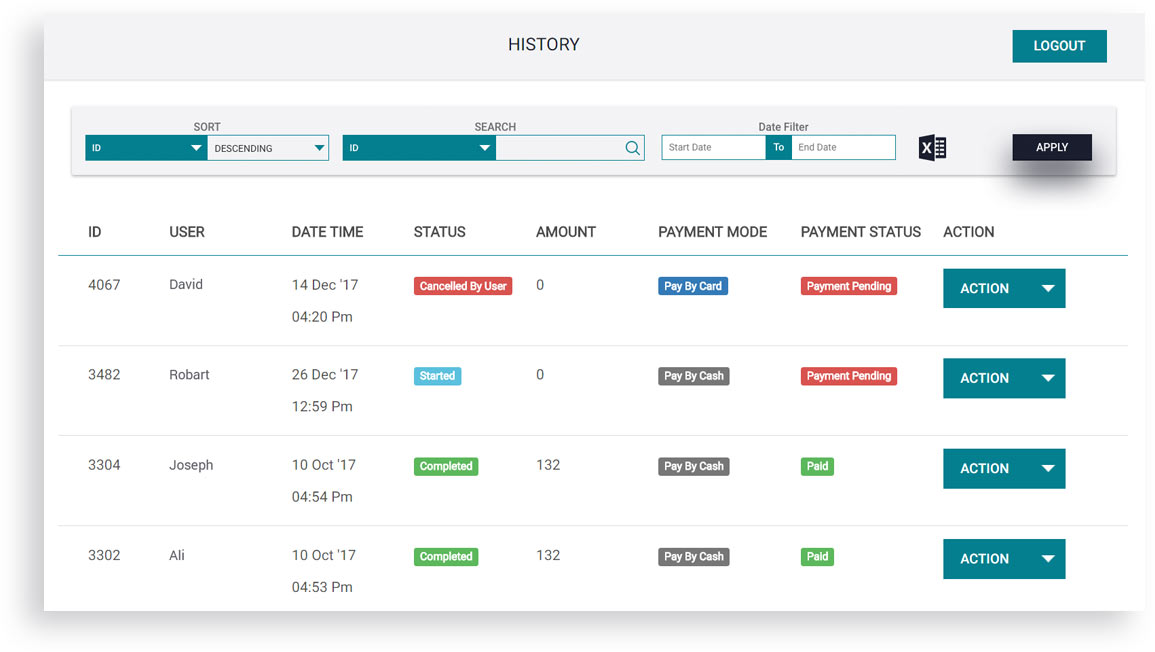 History
Record of the completed ride would be saved in the history tab from where the driver can explore the past ride details like ride number, rider name, payment method, amount.

The drivers can search for any particular ride or they can even apply the filters to make the search task easier. In the filters, they need to add starting and ending dates.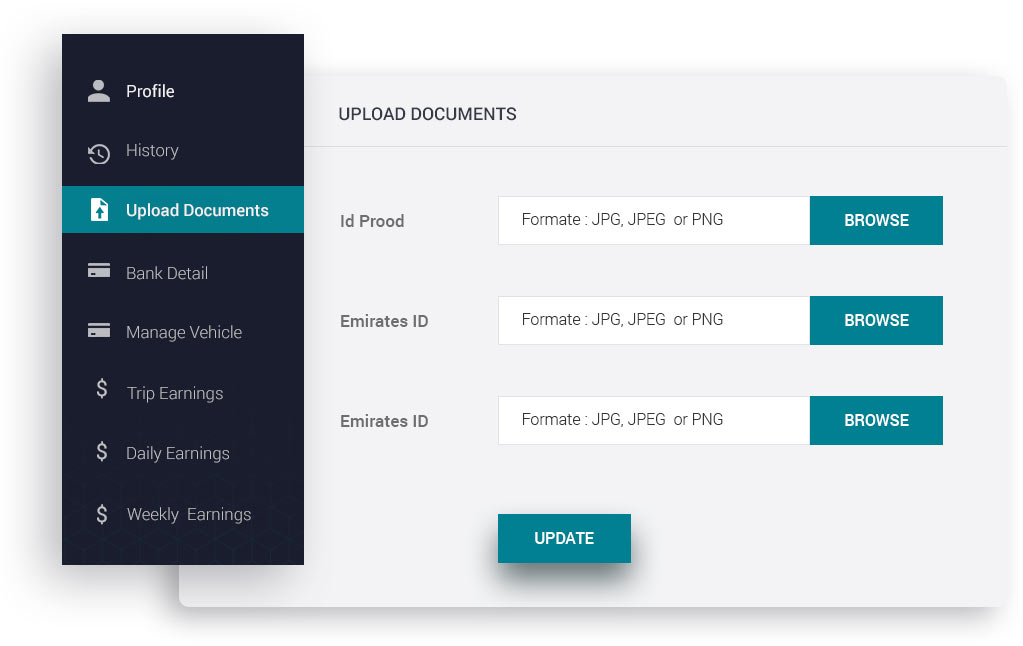 Upload Documents
The necessary documents for verification purpose and in order to start providing the service can be uploaded from the profile of the driver.

The documents can be uploaded in multiple formats like jpeg, jpg or even gif where the rider need to just click the photo of ID proof and upload it.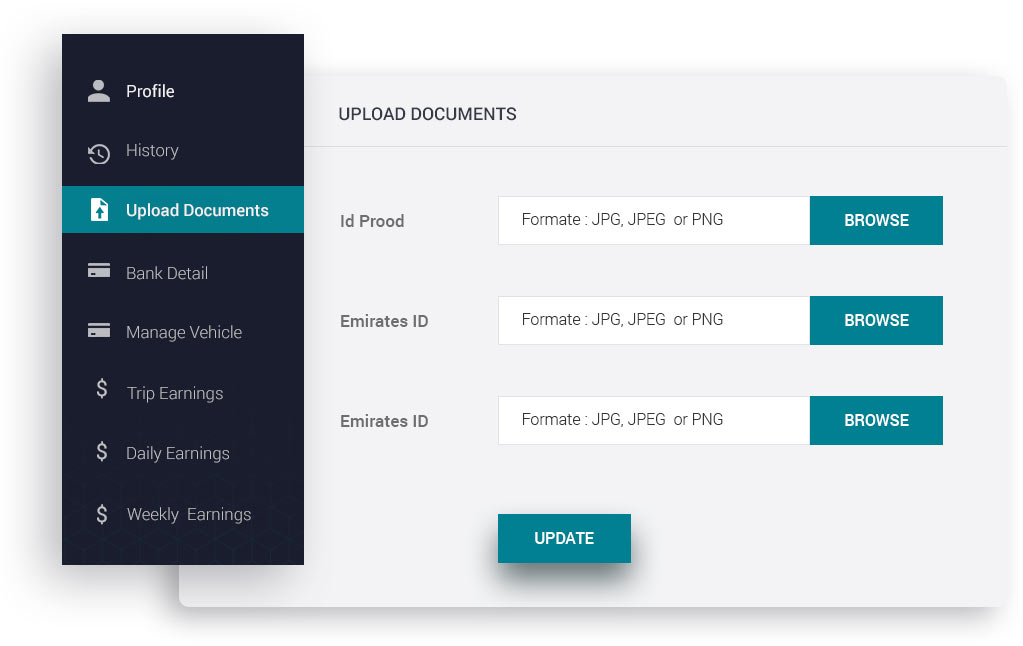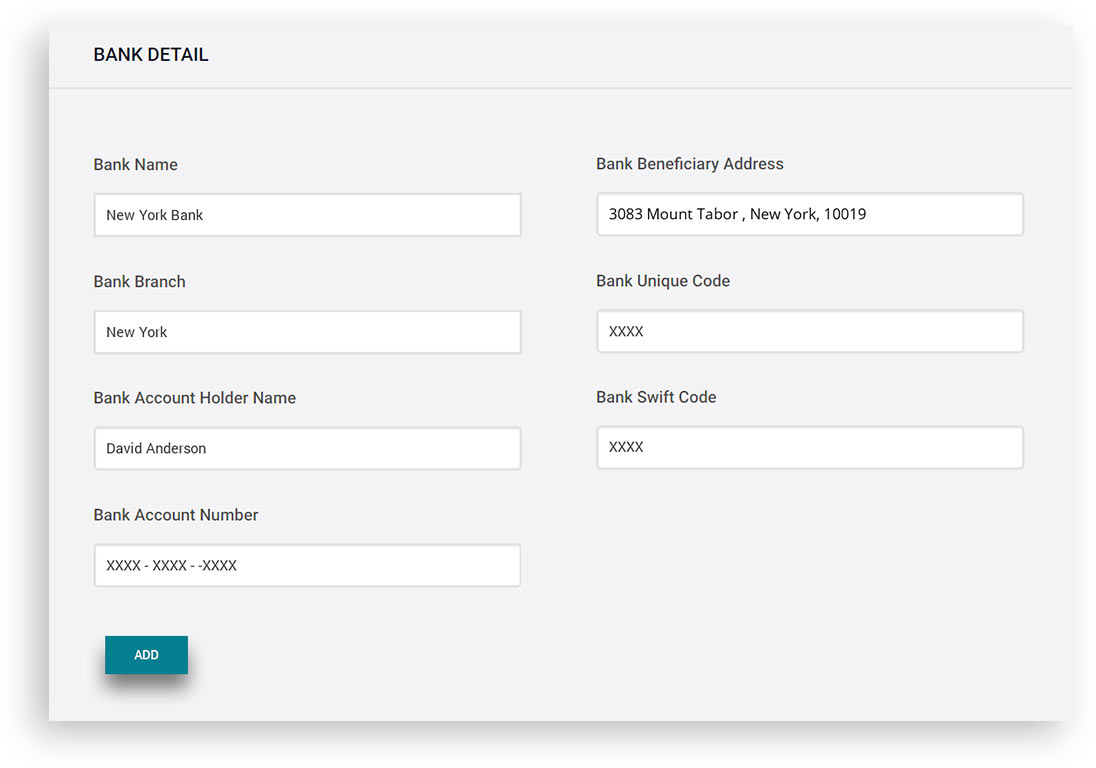 Bank Details
Drivers can add the bank details like bank name, account holder name, account number etc into the profile to receive the payment directly in the bank account.

This feature is added into the driver's profile in order to provide more options to manage earnings, and sending payment in the most convenient way for them.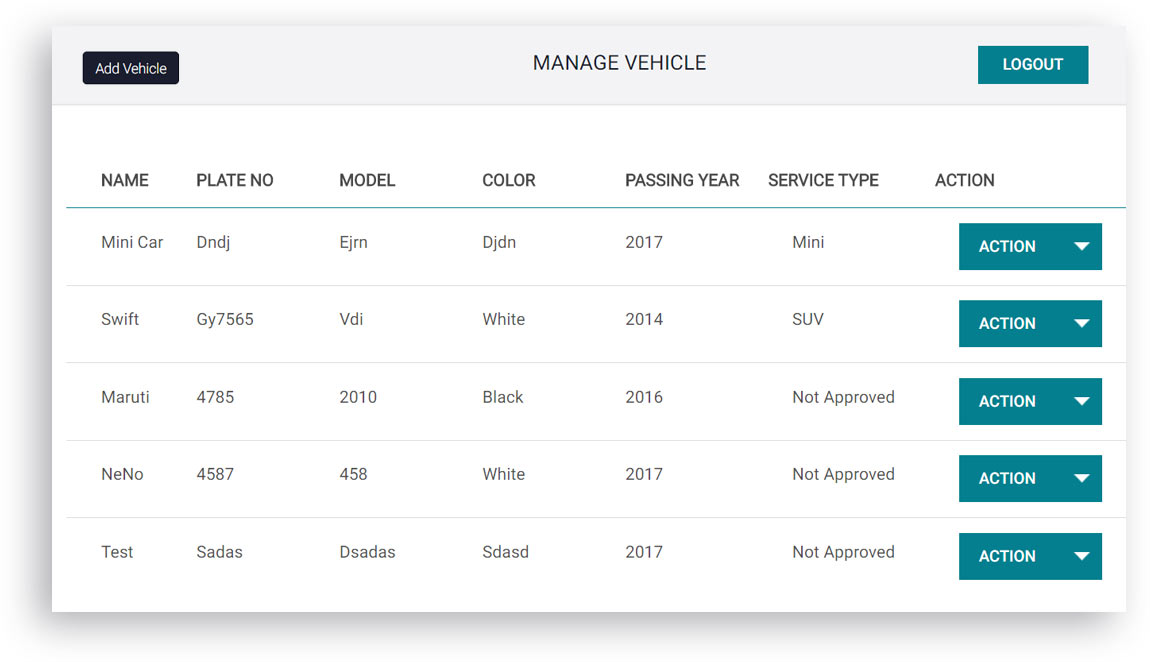 Manage Vehicle
The drivers can manage different vehicles from the profile. They can add a new vehicle into the profile or remove any vehicle and they can edit the information as well.

The drivers are allowed to edit the different vehicle details form the profile. The driver can edit the plate number, passing year, service type from their profile.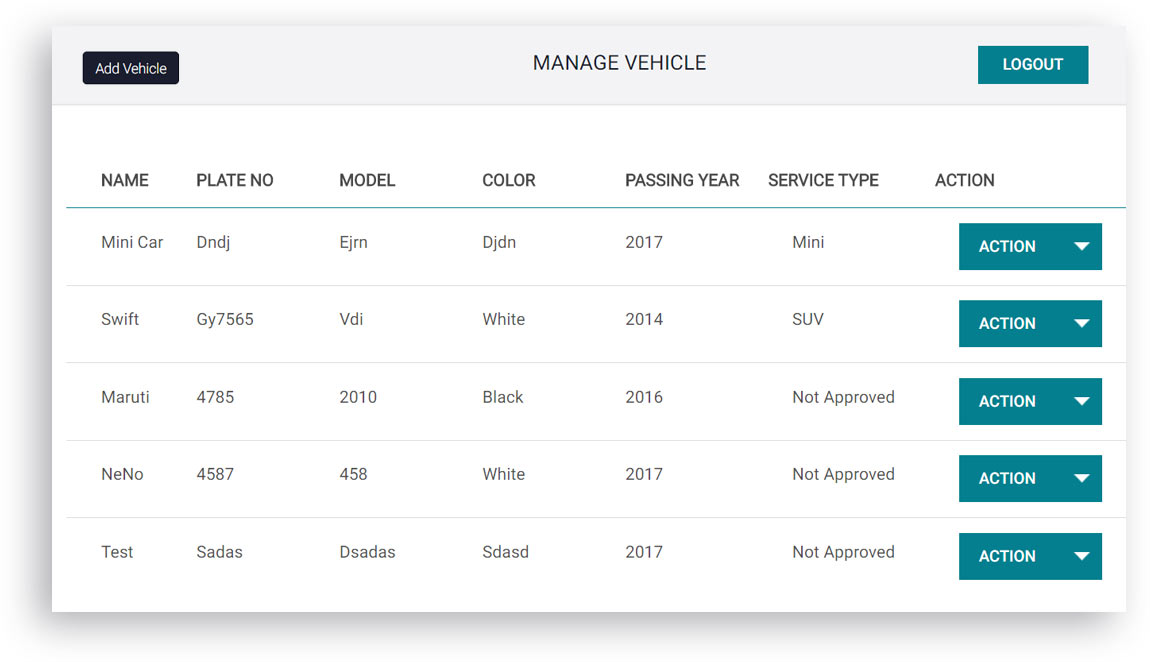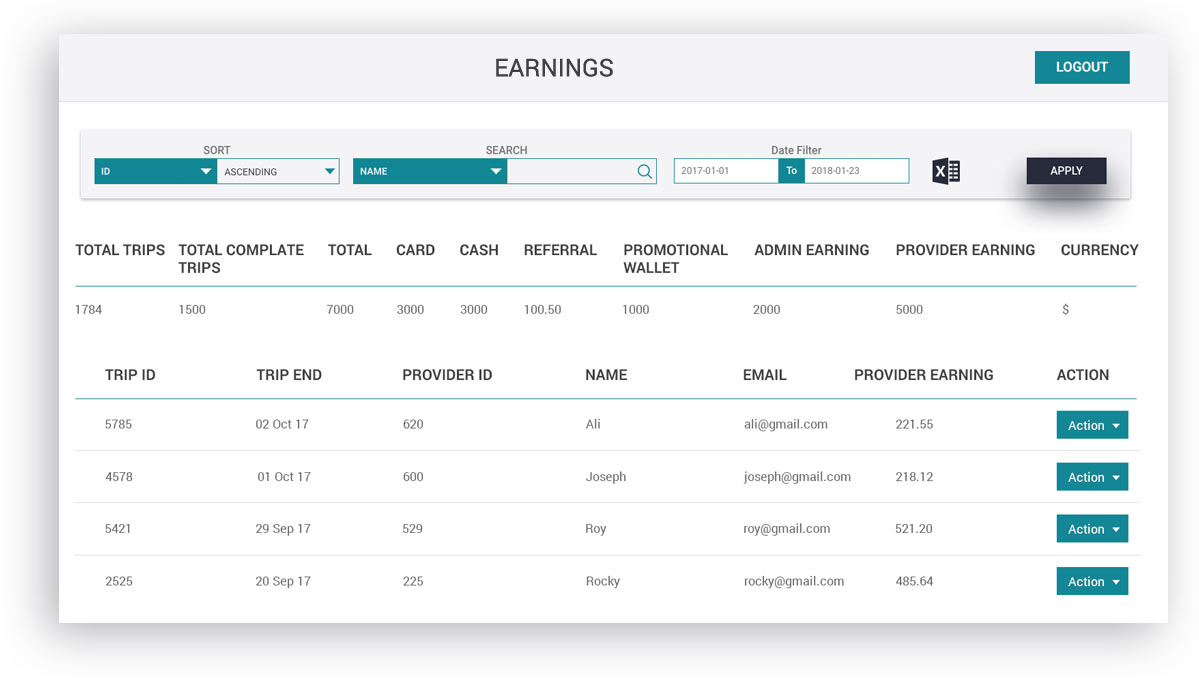 Earning
Trip Earning

All the record of each trip earning along with all the information in a detailed manner. This can be archived by the driver from the trip earnings section.

Daily Earning

The drivers can see and check the earnings for each day. They can simply add the date for which they want to check the earnings.

Weekly Earning

The analysis and reports along with the total amount of weekly earnings and other information can be seen from the weekly earnings section.