Hotel Panel Step By Step Flow
We provide the dynamic hotel panel to book the taxi directly from the hotels. They have a separate panel to manage the whole process. Hotel panel will help you to spread your taxi business.
Manage Profile
The hotel administrators can create their profile details with the hotel name and image. They have all rights to update their profile details.

In the profile, they have to add required details like name, Email, country name, contact number and address with latitude and longitude coordinate details of hotel location.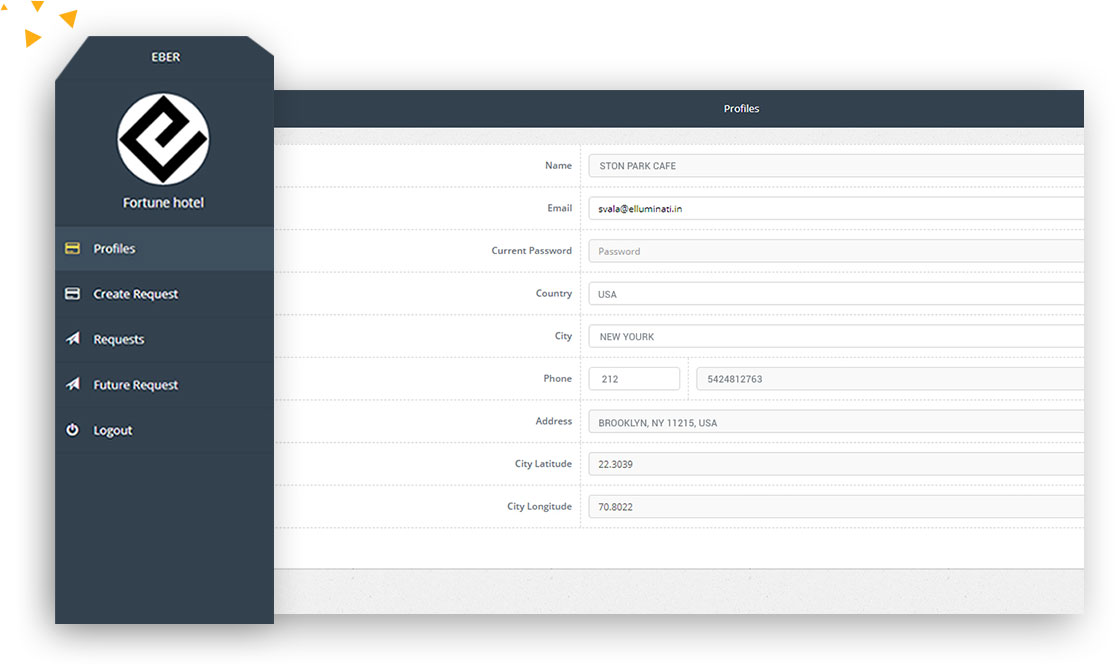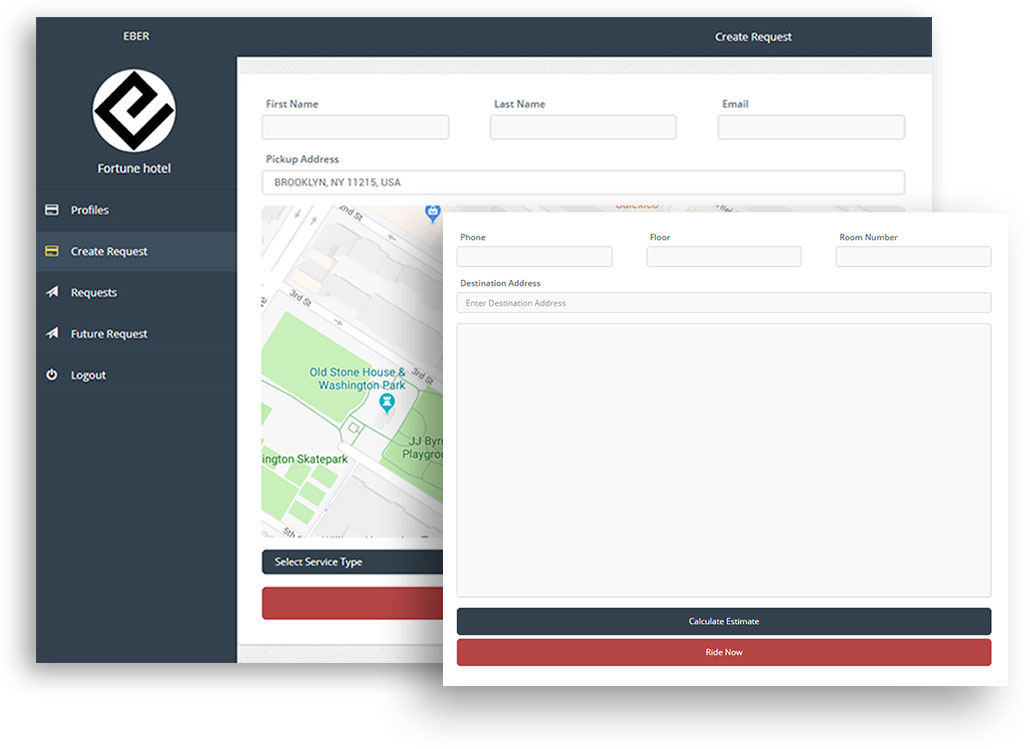 Create Request
Hotels can create the taxi service request on behalf of riders with essential details like rider's name, Email id, pickup and destination address with an option of book ride immediate or scheduled booking for the future ride.

They get the information related to fare estimation and ETA and they can say these same things to the riders.
Details of Requests
Hotel administrators are able to see the complete trip request's record with details like customer ID, names of riders and drivers, date and time of service, status of service, amount of fare and which payment method is used by the riders.

They can filter all records with the option of search and sort. They can explore all records on the excel sheet.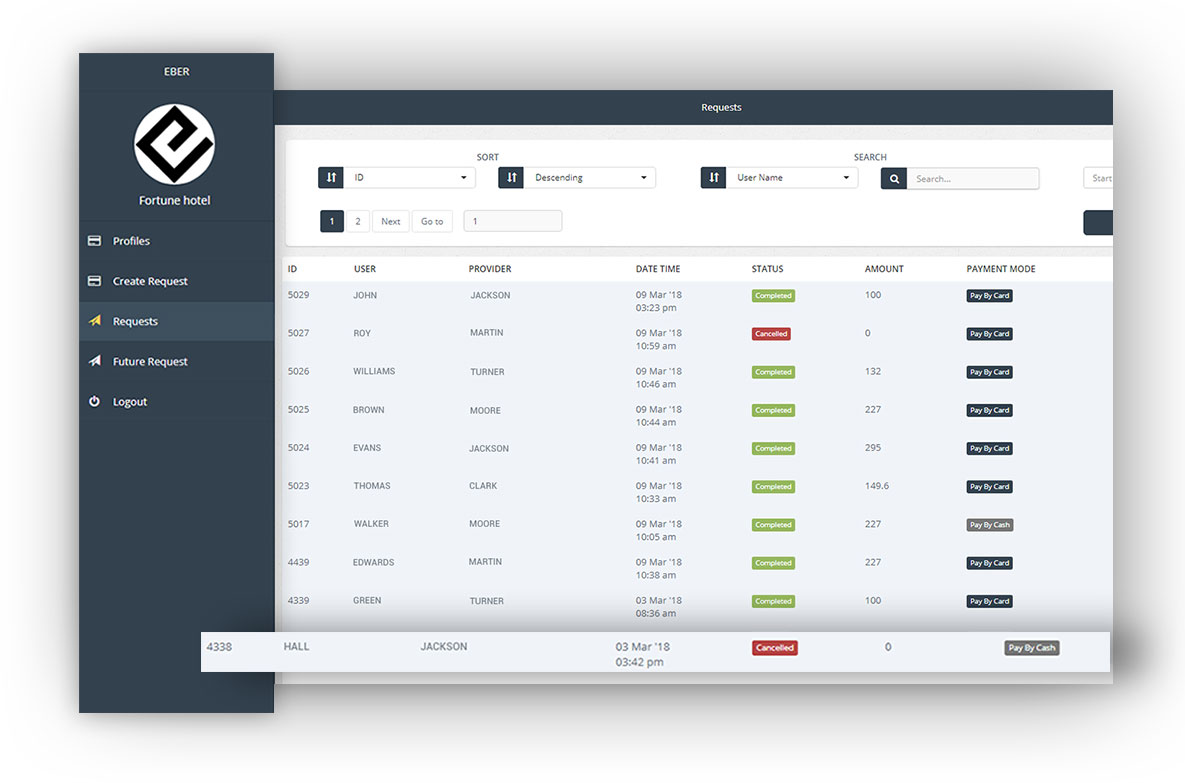 Future Request
Hotel administrators can see the records of the future request with all details like user ID, name, trip date and time, pickup and destination address, and payment mode. They can use the action button to do edit, delete and update records.