AppEmporio = Growth
We consider betterment of your business and growth as our serious responsibility.


Book For Somebody
The riders can book the cab for someone else on behalf of them.

In-App Chat, XMPP / Socket Based
In-app chat for textual conversation between the riders and drivers.

Tow Assistance
If a service vehicle needs towing service they can get that from here.

Emergency Number List
Save emergency assistance numbers like ambulance, police within app.

Android And IOS Watch App
Run the services on Android and iOS watches with dedicated apps.

Bidding
The drivers can bid to serve a particular request with a minimum fare.

Pex / Scratch Cards
Custom prepaid cards that the users can use for making the payments.

Custom Map Integration
Set customized maps facility like Waze etc. according to the country.

Courier Addon
Expand the service range by incorporating courier service to the app.

Red Zone Areas
Set the red zone areas to avoid the drivers to drive in those areas.

Driver Referral Earnings
The drivers can refer other drivers and can get the referral benefits.

Trip KM Loyalty Program
Get some loyalty bonus or any other benefits for the ride of each KM.

Surge Base On The Hotspot
It would automatically raise the prices for area with more requests.

End Of The Day Trip
Enabling this feature means he wants to take last trip towards home.

Waze Navigation
An integrated navigation functionality for the app using the Waze map.

Analytics
Providing a customized analytical dashboard as per the requirements.

Reports
Get the customized business reports dashboard as per the requirements.

Carpooling
Drive the others and carpool it while you are with your own vehicle.

Ride Sharing
Share your ride with the other riders to save pockets and resources.

Guarantee System
The admin can set distinct parameters for each type of ride service.

Route Optimization
Shows the optimistic routes towards the destination to save the time.

Ads Management
Displayed ads on the rider`s screen while they are waiting for cab.

Favorite Drivers
Ability to make any driver as favorite and then they can choose that.

Cash Confirmation
If the rider is making the payment in cash, the driver can confirm it.

Dispute Management
The riders or drivers are able to raise dispute on a particular trip.

Stripe

Braintree
United States
Canada
Australia
New Zealand

Paypal
United States
Canada
Australia
New Zealand

Sumup

Openpay

PayU

CCavenue

Mellat

Shapark

Payfort

Qpay

Paystack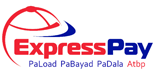 ExpressPay

Payfast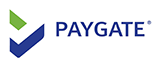 PayGate
Rwanda
Nigeria
Mauritius
Zambia
Namibia
South Africa
Ghana
kenya
Uganda
Mozambique

CMI (Custom Made)

Fpay

Fettan

Sepang Pay

HyperPay