Partner Panel Step By Step Flow
The facilities will also get expanded when the business will expand with new partners. The partner panel will help to manage the separate profile of each partner.
Profile
Each of the partners will have a separate profile form where the partner can maintain the profile and manage the business very easily without any confusions.

The partner can add various details to the profile and can manage it by adding new details, updating old details and they can even remove the details also.

They can add, change and remove the details like name, email ID, contact number, address and many other. They can even set a profile picture in the panel.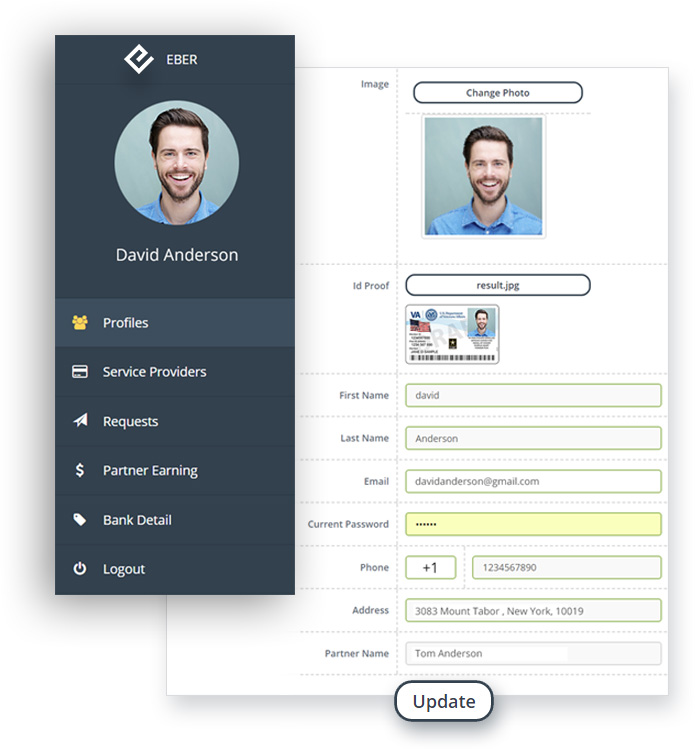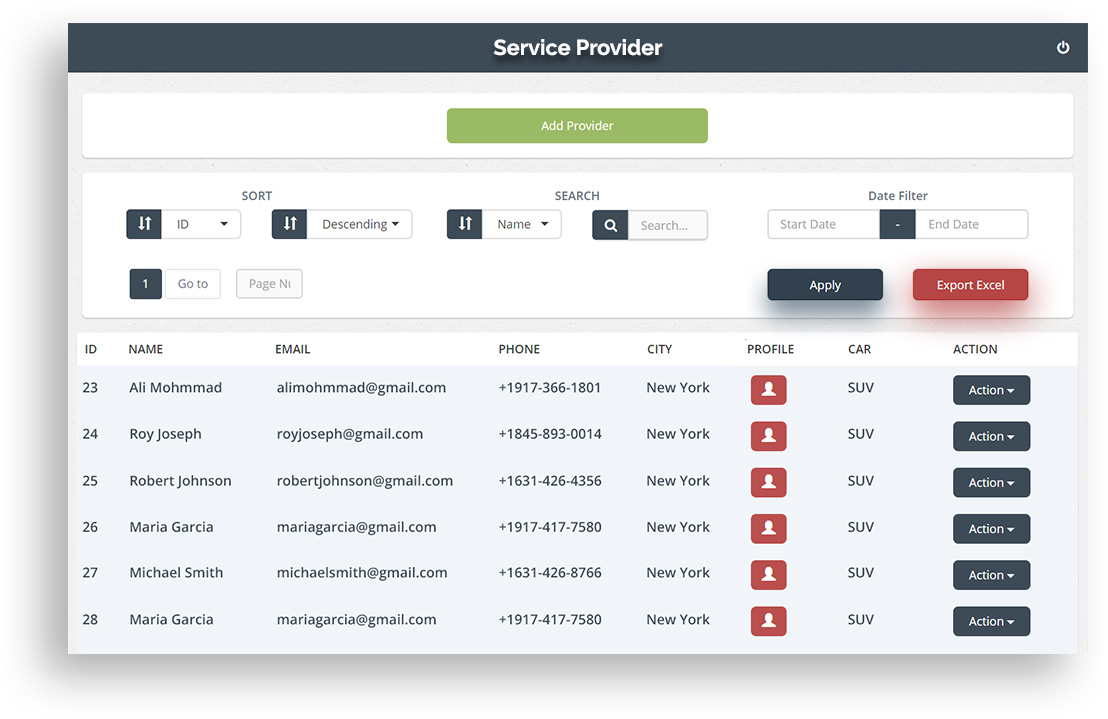 Service Provider
The partner can manage the service provides from the profile. They can filter the service provider`s data and they can even apply filters to explore the data easily.

They can see different details of service provides like, service provider name, service provider ID, email ID and contact number of the service provider etc.
Request
Partners can create the ride request on behalf of the riders where they need to enter different necessary details in the system from their profile to book the ride.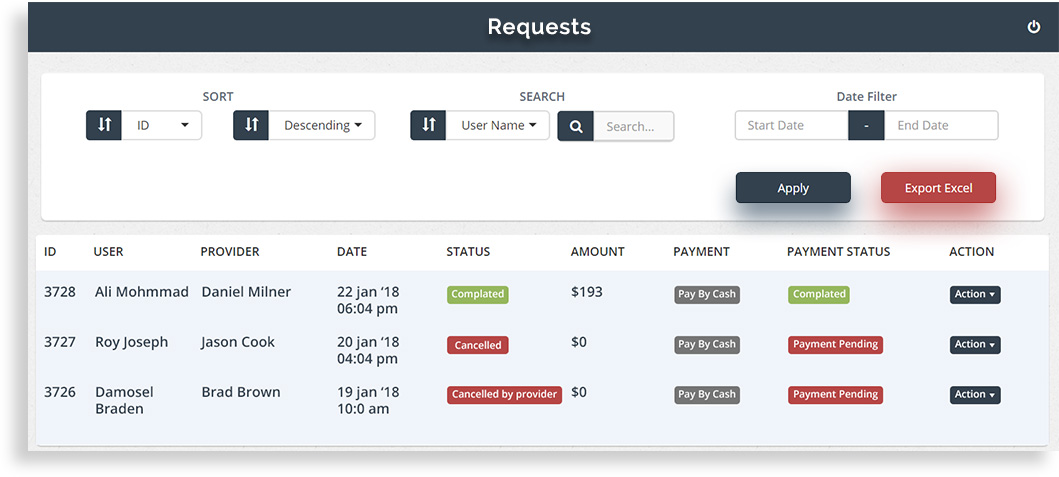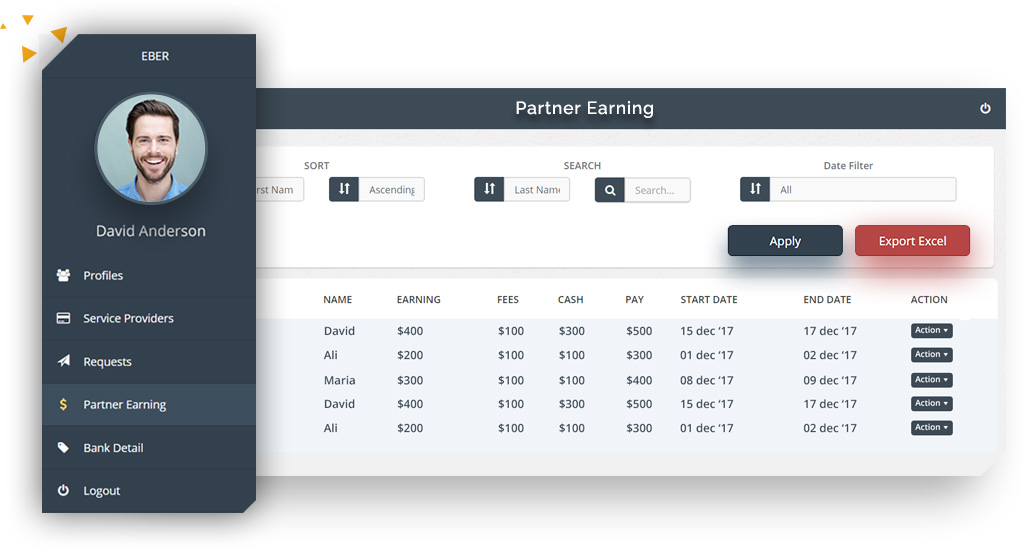 Partner Earning
The complete earnings details of each partner like provider ID, amount etc. are available in their profile from where they can manage the earnings.
Bank Details
Each partner can add the necessary bank details to their profile. With the help of this details the admin will be able to pay directly in the bank account.

The different details of the bank would be like bank name, account holder name, bank account number for easy transaction of partner earnings.