Customer Panel Step By Step Workflow
To use the taxi service only mobile application is not necessary for the riders. We offer the customer panel to provide more flexibility in which riders can book the taxi and enjoy the trip.
Easy Login
Riders can use their social media accounts for the login process like Facebook and Gmail through Login.

If riders are the first time user then they have to do the registration. For that, they have to do upload their photograph, name, address, city and country details, contact details.

These all basic details are required to use the application and to send the taxi request.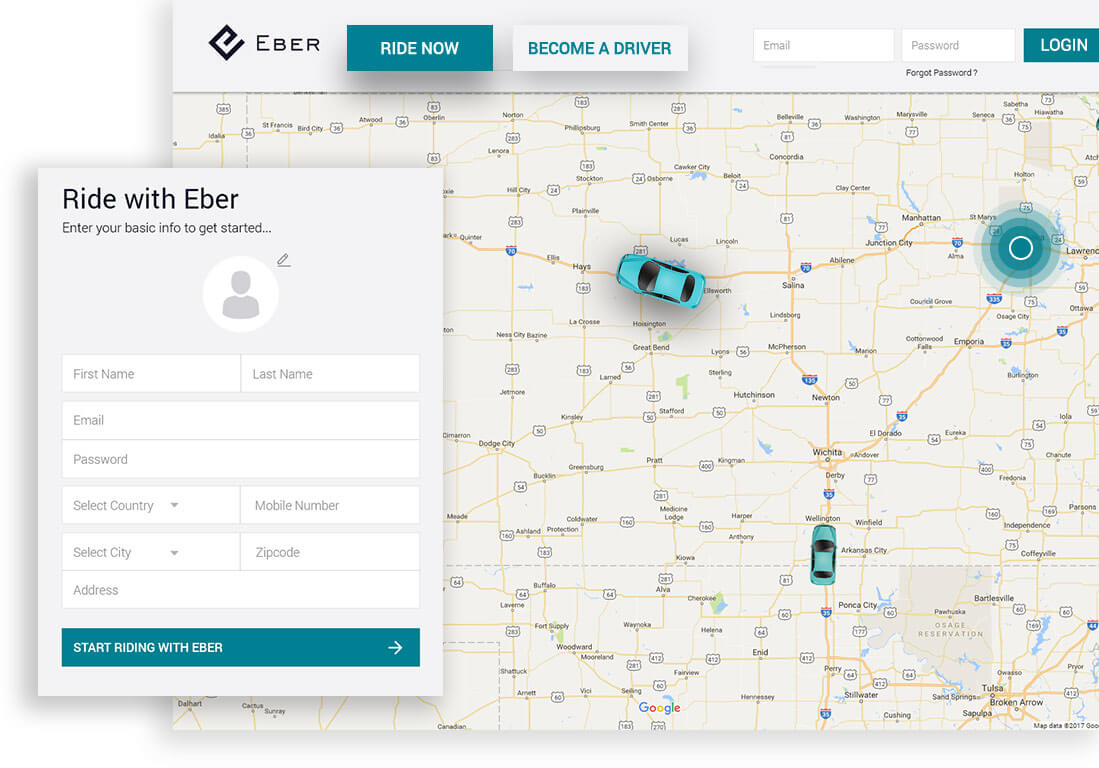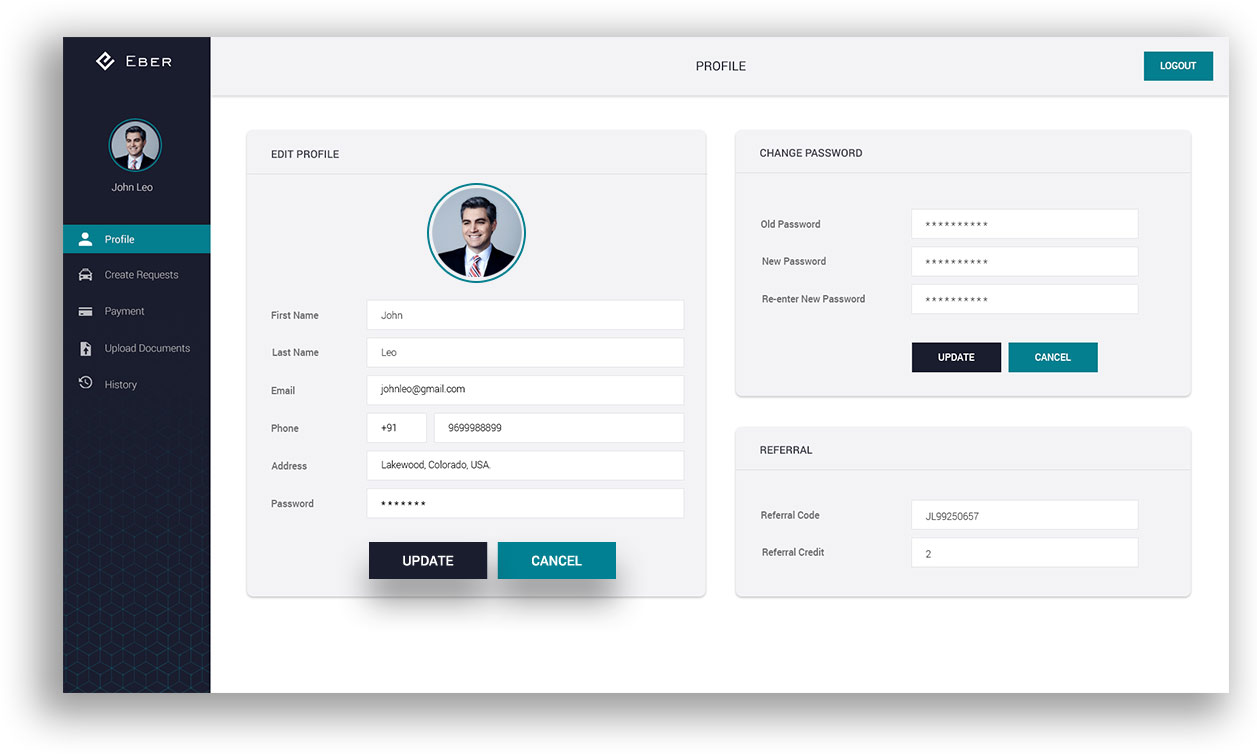 Manage Profile
Riders can create their personal profile to build the personal identity. In which they have to add their name, Email address, phone number, password and profile picture.

Riders can update their profile details and change their password. They can set the referral code with details of credit.
Create Request
Riders can create the taxi request with the details of pickup and destination address for the immediate service and schedule booking for future services.

Riders get the information related to total distance, time for the trip and fare of the trip.
Upload Document
If the admin has the requirements of the rider's identity proof, riders have to upload the documents that prove their identity.

It helps to get the protection from the fake ID or person.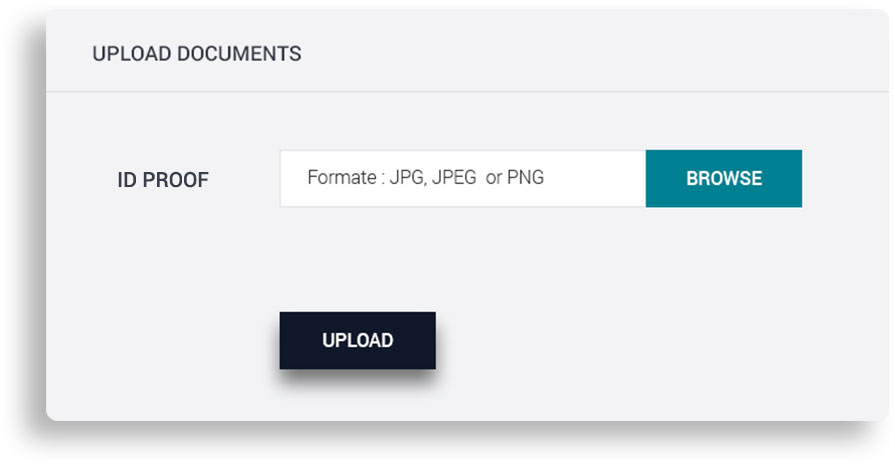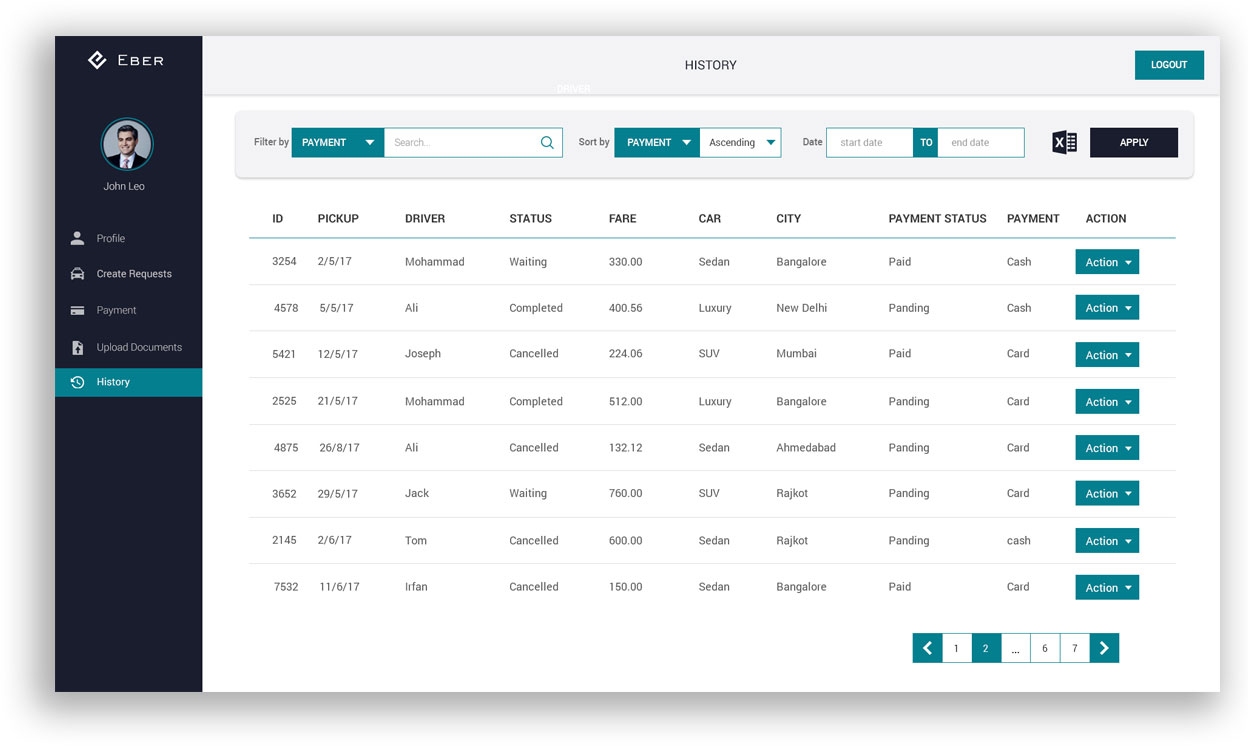 History
Riders can see their all trip history with their ID number, pickup location, name, and status.

They get the information related to trips like fare amount, car type, city name, payment is paid or pending, type of payment method, etc.