JustEat Clone
Let make food chain business services more convenient with our justeat clone app. Our designed food store services system takeaways a business to the next level. Our easy to use Justeat like app platform designed to provide a qualitative food serving experience to a customer that helps to retrieve get back them and boost up in sales too. Our ace app developers are building a turnkey solution for food chain business. We are utilizing cutting edge of technologies to make a perfect solution that you want. We provide a complete features customization without taking over charge. You have not to pay any extra cost as well. You get what you need in this solution with complete white labeling.
Fast, Secure & Simple Food Chain Solution JustEat Clone Script.
Create Your Own White Label Justeat Clone Script Apps In 48 Hours.
Complete Branding
Create your food chain business solution with your brand name and logo.
Online Ordering
Take your food chain business online and get started to receive online meal order.
Store Management
With Admin Dashboard Manage single / multi food store online with a single place
Advertise
With your own brand apps you can promote your firms inbound and outbound easily.
We Put Your Food Store In The Customer's Pocket With JustEat Clon App
Now Your Customer Can Order Their Favorite Meal Right Away With Online Payment In Their Smartphone. With App Emporio's JustEat Clone App Solution, You Can Get Your Own White Label Native Android and iOS Apps. Your Local Customer Never Has To Find The Web Again to Locate Your Food Store And Point Of Order. We Provide a Justeat App Script Solution, Customers Can Go There To Choose a Meal When They Needed. Our JustEat App Clone Script Extends Your Business Reach To Get New Customers And Boost a Business ROI.
Clients Using Our Delivery App Across The World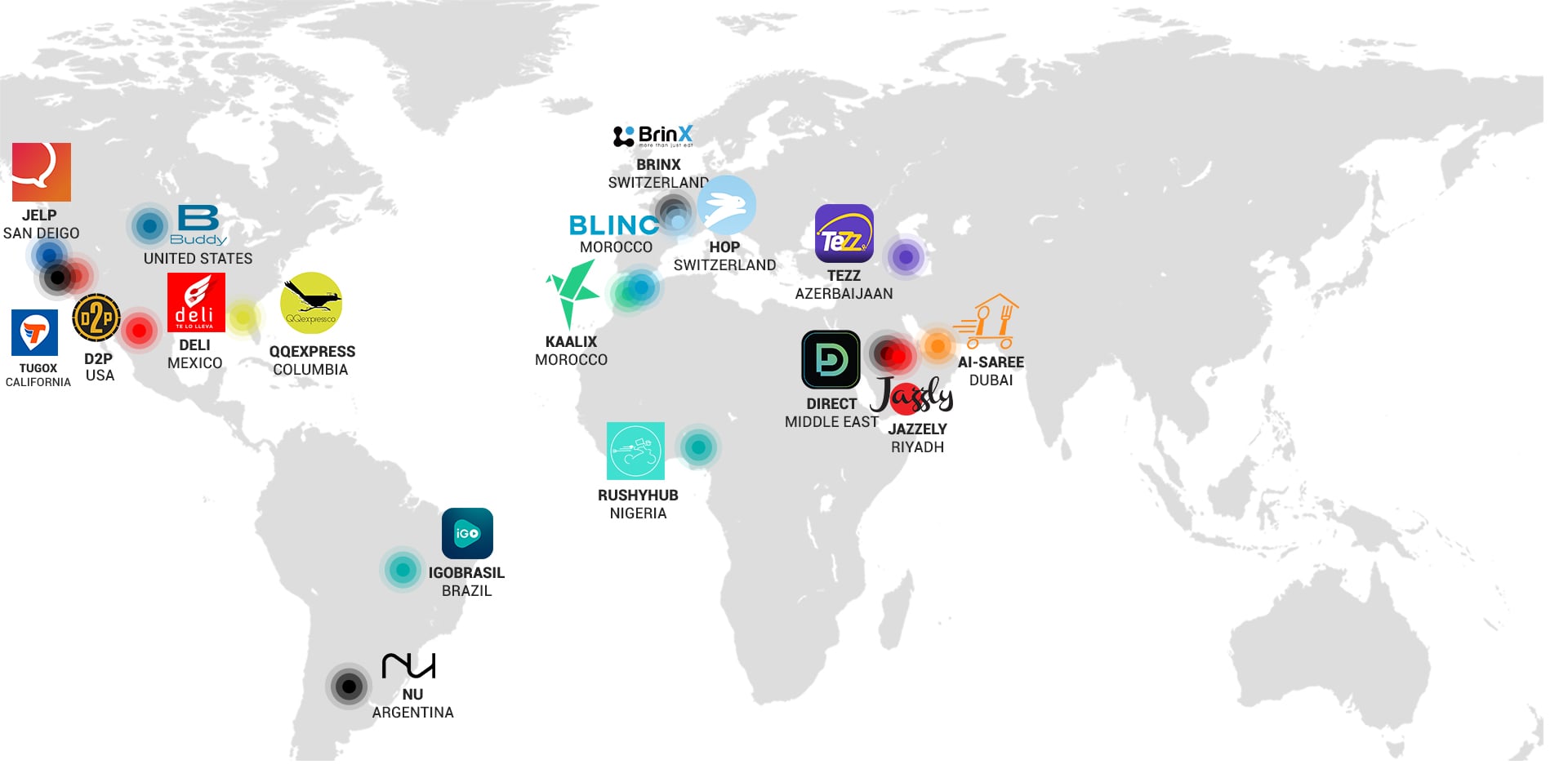 Grow Your Food Chain Business Online
Get Ready To emerge your food store business with just eat clone app.