Animation Styles: What Makes the New Decade Really Enthralling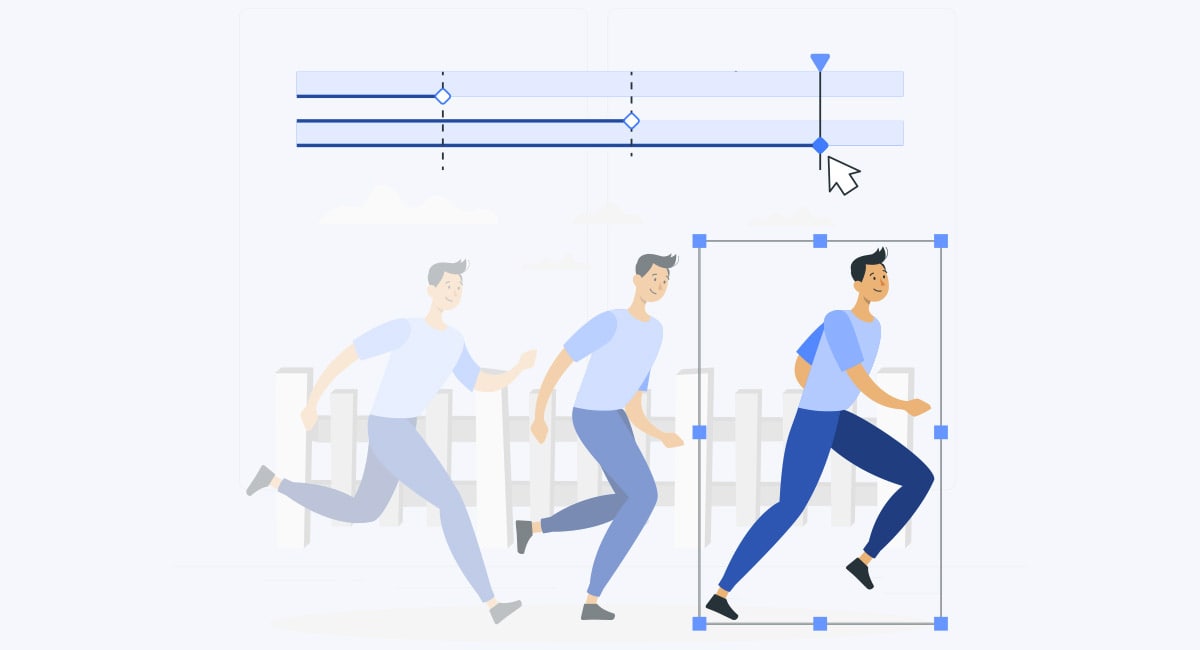 No matter how old you are, animation is something that you enjoy thoroughly. Imagine this scene, on the weekend, having a bowl of pasta in your hand, you just lie down on your comfortable couch and enjoy the fights between Tom and Jerry. Isn't it fascinating? Yes, it is. We all like to lose ourselves in this fantastical animated world. Why? The simple answer is vibrant colors, innocent emotions, and beautiful scenes entertain us to the fullest. But wait, the animation is not all about funny creatures and beautiful posters; there is depth to animation that viewers enjoy but are unable to understand. But what is animation? And what animation styles should creators follow? In this context, you will get all your questions resolved. So let's jump in and know more about what animation is.
[toc]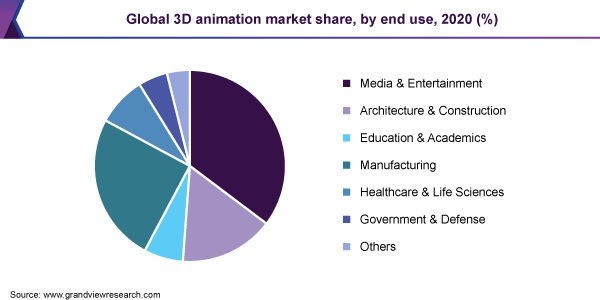 Source: (Grand View Research, Inc.)
To date, we only enjoyed animation in movies and stories; animation allows storytellers to present their thoughts uniquely and impressively. The global 3D animation market is expected to grow at a CAGR of 11.7% from 2020-2028. For instance, Disney Studio takes the audience to an imaginary world, and everyone enjoys it without any age bar. So if you are a storyteller or want to become one, animation is one of the most impressive and aesthetic ways to share your thoughts with the world.
What is Animation?
In simple terms,
Animation can be referred to as an in-depth process of making an illusion of motion by showcasing a sequence of different images that are similar in nature. These images can be hand-drawn, made using computers, or even 2D or 3D modeled.
Why Brands Make Animated Corporate Videos
Content is king but writing and posting long blog posts is no more effective and enough to create brand awareness. Animation videos have proven highly engaging and interactive methods to promote your products and services in this digital world.
Since social media has become a pivotal part of daily lives, animated videos have become an important part of social media marketing, and brands also have experienced a little hike in conversion rate. Today's marketers have realized the potential of making animated videos for brands.
In fact, MarketingSherpa has stated that an animated marketing video can drive up to 300% more traffic and leads. Well, this number is huge. Here we have enlisted the popular brands creating animated videos to connect with their audience on a personal level.
Starbucks
IBM
Bosch
Twitter
Landstar
These brands are great with animated videos, take inspiration, and create a video that delivers the desired results. Now you must be wondering how to make animated videos, what kind of certain styles to follow to entice users and get the most out of them? Don't Worry, here we have explained the main styles of animation.
Animation Styles Covered: Bring Things to Life Through Art or Computer
Today, people are more active on the internet, and they like to engage with different types of content, and animated videos are the most consistent kinds of content that people like to engage with. Underneath, you will find top animation styles creators mostly used to make their videos "wow," let's discuss each.
2D Animation Style
This is the most used and old style of animation because we all are grown up watching cartoons created using this style of animation. 2D animation means the artist creates an image and fictional characters in the double dimensional format and makes it more impressive with a certain movement. This is the oldest form of animation with plain, simple, and characters moving up, down, right, and left to convey the message.
Best For:
Education industry
Entertainment sector
Marketing
Advertising
For mimic
3D Animation Style
3D animation, also known as computer-generated imagery, has perhaps opened a new dimension where images are represented with enhanced effects. These pictures or objects are given the human, or you can say realistic feel with all the body dimensions such as height, weight, voice, and emotions into movable animated objects. As it is easy to create with advanced software, 3D animation is mostly used in the entertainment industry.
Best For:
Live-action films
Cartoon video games
Short films
Motion Graphic Animation Style
Motion graphics is a unique style of animation where you need to focus on some background music, logo, text, and narration to convey the message. You should have certain skills to create animated videos in other styles, but it does not apply in motion graphics because you don't need to think about mimicking body movement and gestures.
Best For:
Product marketing
Short ads
Short videos
Videos for marketing
Stop Motion Animation Style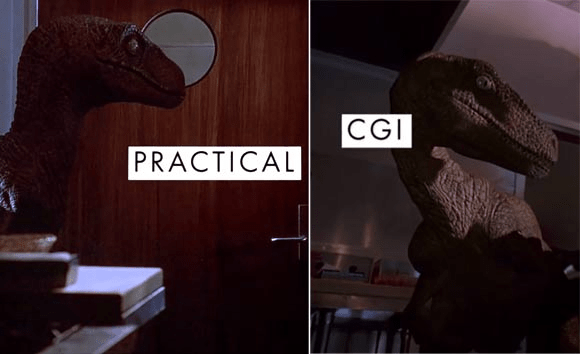 Source: (Cartoon Brew)
Stop motion is the oldest and unique animation style that creators have used for a couple of decades. What makes stop motion unique from other animation styles is it uses photography and captures objects in real-time. In stop motion animation style, the creator needs to click a picture of an object and then slightly move the picture before clicking another photo. The creator needs to repeat the same process until the scene gets completed.
Remember how in the Jurassic Park movie, the creator tries to bring dinosaurs to life? Yes, it does the same.
Best For:
Short movies
Corporate videos
Cartoon creation
Social media videos
Mechanical Animation
Unlike robots and artificial objects, the name suggests that machines are used in this type of animation style to simplify the process and reduce the workload. Mechanical animation allows creators to understand the machine's functionality in a proper way.
Audio animatronics is the best illustration of mechanical animation. It is the mixture of robots and 3D animation picturized by Walt Disney for theme parks to engage and entertain people. These machines generally reproduce the previously recorded movements and sounds.
Best For:
Animated short film
Brand promotion
Factory or plant manufacturer
Bring Your Ideas to Life With Amazing Animation Styles
Whether you are a student, digital marketer, or content creator, above mentioned five animation styles help you make a perfect animated video in the future. Each animation style has its own pros and cons; choose the best as per your requirement that beautifully conveys the message and reaches the audience's mind.