10 Application Performance Monitoring Tools (APM Tools) to Use This Year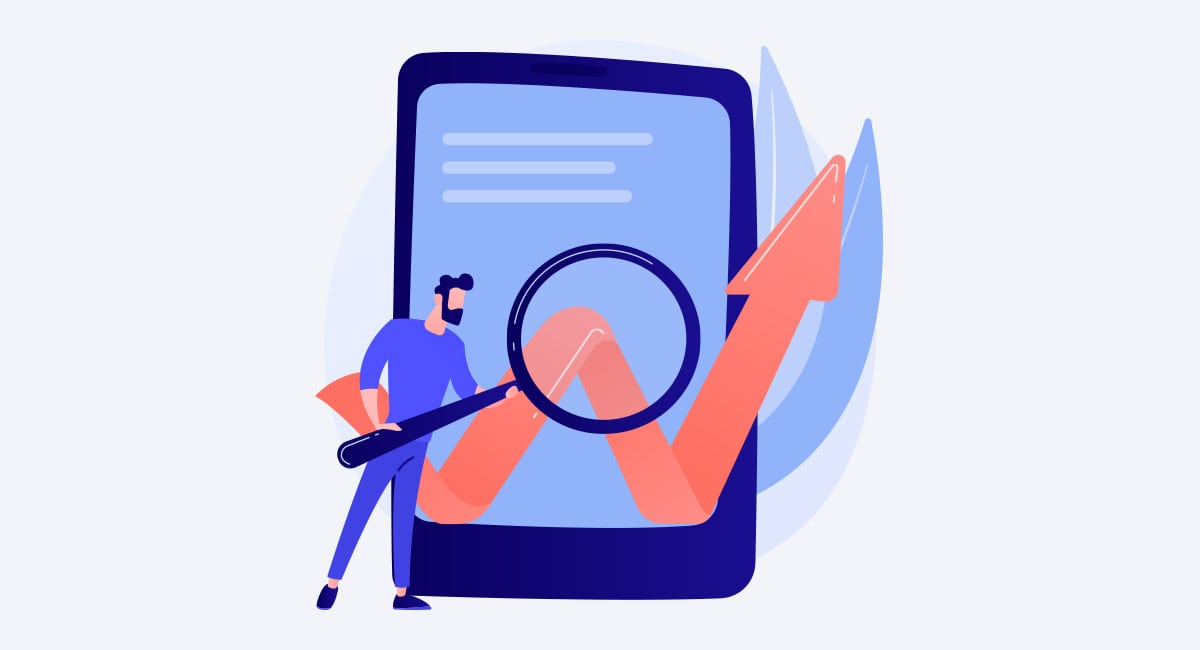 Most brands depend on software or apps for driving their digital business and deliver application-as-a-service or software-as-a-service (SaaS). In today's digital era, accelerating service and app distribution without negotiating on quality is what matters to your customers. You might be aware of the repercussions of poor app quality on the market if your live apps operating at the clients' systems go down or don't function as expected? Here application performance monitoring tools come to the rescue as they will interact with your application and deliver a top-notch user experience.
[toc]
Today, numerous APM tools suit the market extending their scope of providing by integrating functionalities like cloud-native monitoring with data-derived metrics from networks, app databases, servers, etc. However, to intensify the overall performance of your running apps, you require real-time monitoring capabilities. It would help if you considered a few of the essential factors of application performance monitoring like:
End-user experience both active and passive monitoring;
Discovery of application runtime architecture;
Business transaction and user-defined profiling;
App component monitoring;
App data reporting and analytics.
However, the landscape is changing, so Gartner revised its guideline for application performance monitoring. They have considered a few of the essentials like:
Digital experience monitoring;
App tracking, diagnostics, and discovery;
Purpose-built AI for IT operations.
However, the amended list is more straightforward to understand in a reasonable sense. It helps you monitor the digital experience that your ideal customers mostly have with your app. It helps you know how digital transformation has benefited your organization? Are your customers happier with your solution? Are they finding bugs and glitches when you choose to offer a digital touch to your business? And the application performance monitoring tools help you with all the tasks more efficiently and accurately than your imagination.
Introduction to APM and APM Tools
APM is termed Application Performance Monitoring; the tool has gained massive popularity in recent years. However, the phrase is used these days interchangeably. You can find a bit of difference between the two, that is, management and monitoring. Management has an active role compared to monitoring; this helps you to scan your business website and app performance and other activities more efficiently than ever before.
APM tools are valuable tools that users can use to analyze and collect data. It helps them track app data, discovery, and much more, helping them dig into software details to diagnose and discover potential problems. It also involves monitoring the speed from the backend and user perspective to search for ideal issues and performance in web apps. However, modern technology like artificial intelligence is widely used to support the automation process.
Top 10 Application Performance Monitoring Tools You Must Consider to Use Right Away!
Most application performance monitoring tools offer you a suite of management and monitoring functionality, including digital product sales measurement, experience monitoring, identification of issues, and much more. Let's check the list of top 10 APM tools that you must consider to use to enhance your performance and grab effective results right away.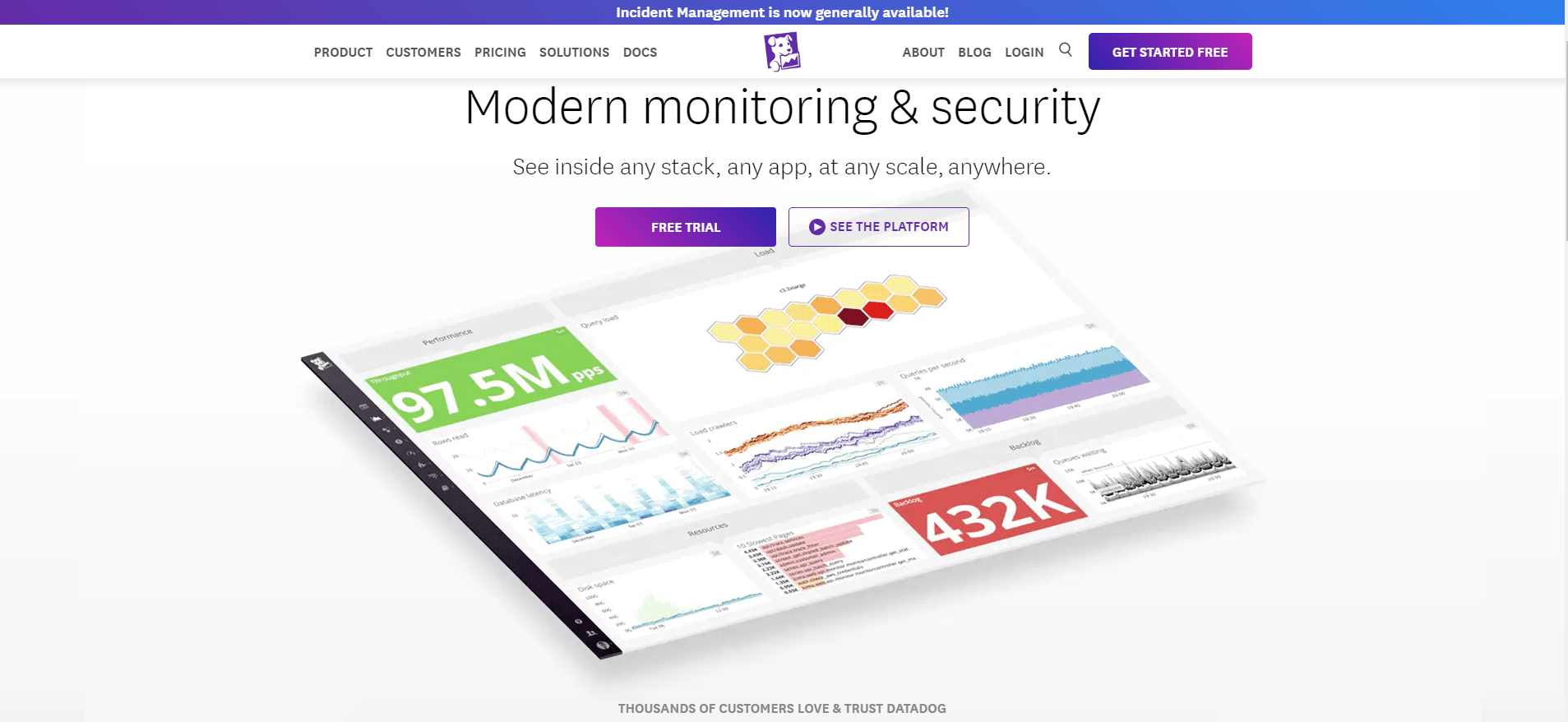 The APM tools provide full-stack visibility into apps or cloud solutions. It works efficiently across an immense range of platforms and uses a built-in interaction system connecting easily. It is the best option for small businesses as it provides them numerous functionality and monitoring abilities, helping them track every activity occurring on the web.
Users can also get the notification for every issue when they consider using Datalog. The visual performance of the platform makes it the best choice for every one of them. The customizable dashboard makes it more relaxed for users to develop a personal tracking system that enables them to have visibility into what they require and when they require it.
Datadog Pricing:
Free trial: 14 days;
Basic plan: $15/month per host.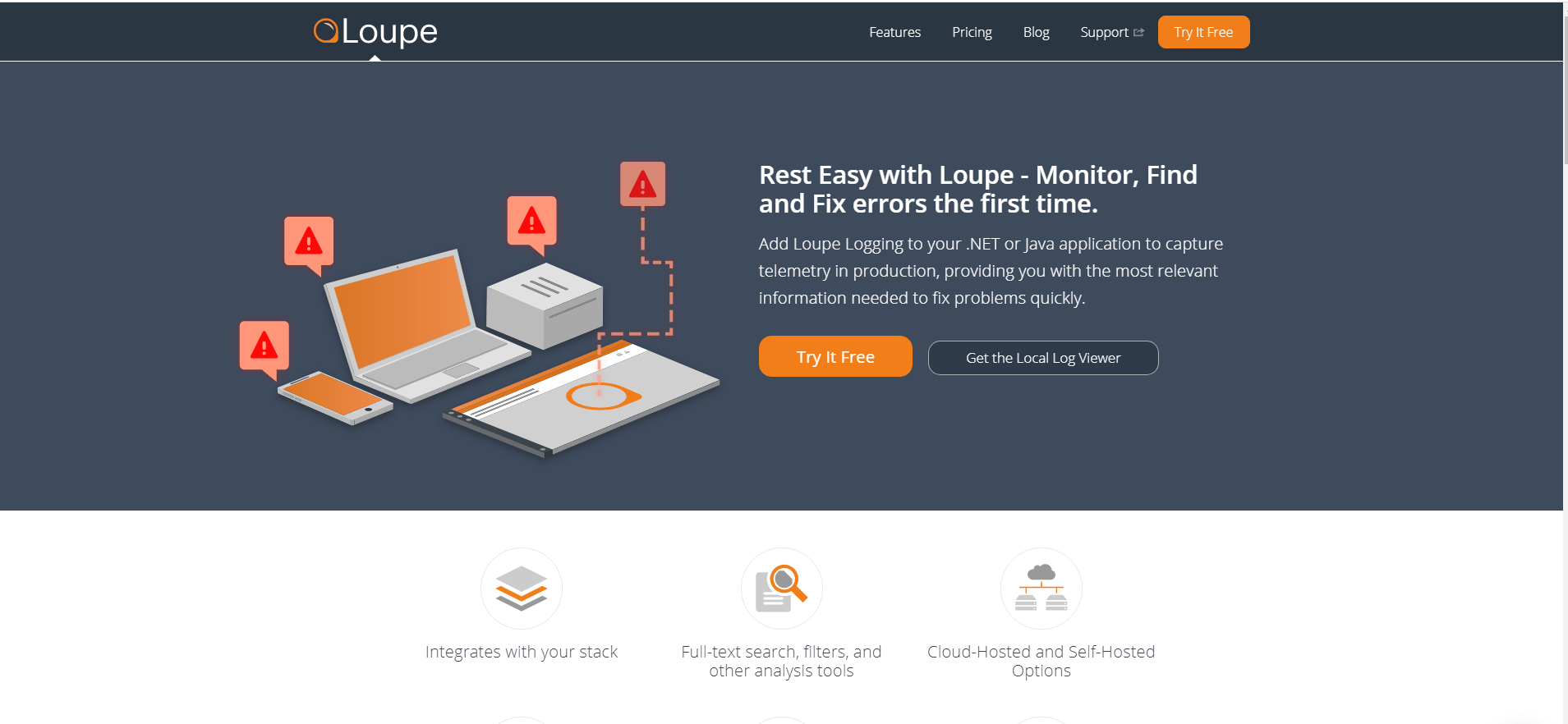 Crafted mainly for IT professionals. Loupe is easy to use, while users can easily set up the APM tools, making it the perfect option. You can enjoy all the essential features similar to other AMP tools, but few outstanding ones make the platform stand out in the crowded market.
Loupe enables users to group up to their log events; they eliminate the need for dredging to cause any problem. Outstanding web client helps you access any of the details from anywhere and at any time.
Loupe Pricing:
Free trial: for 30 days;
Basic plan: $50 per month;
Professional plan: $150 per month;
Enterprise plan: $500 per month.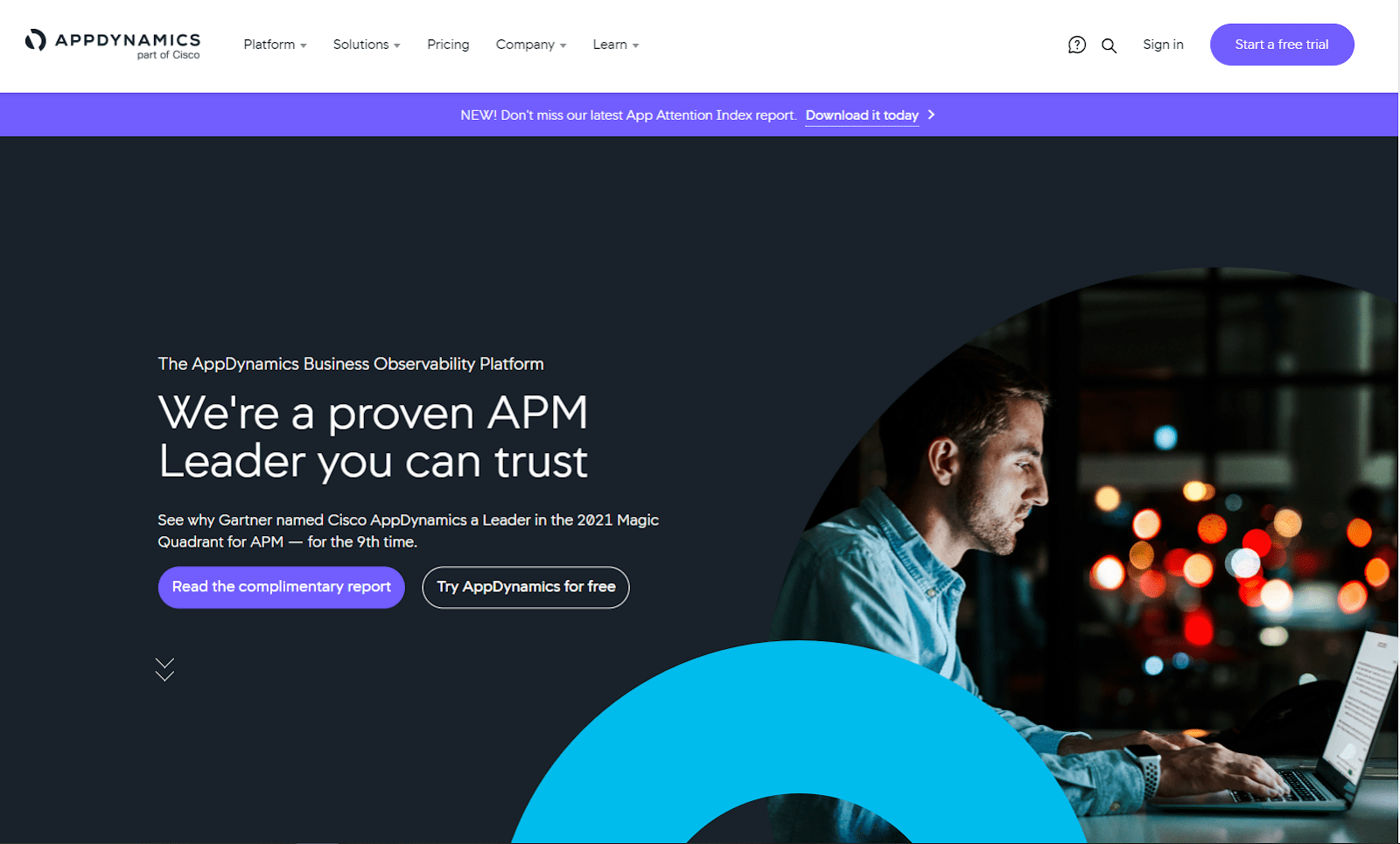 AppDynamics provides impressive features to users even in complex environments. The AI enables the platform to track performance issues, making it more comfortable for users with quality corrections.
It provides valuable functionalities, infrastructure, and other features as well. It offers insight into helping organizations to leverage excellent business outcomes. Moreover, the platform is backed by Cisco; hence there is no concern related to updates and other issues.
AppDynamics Pricing:
Free trial: 15-day;
Price varies depending upon users' requests.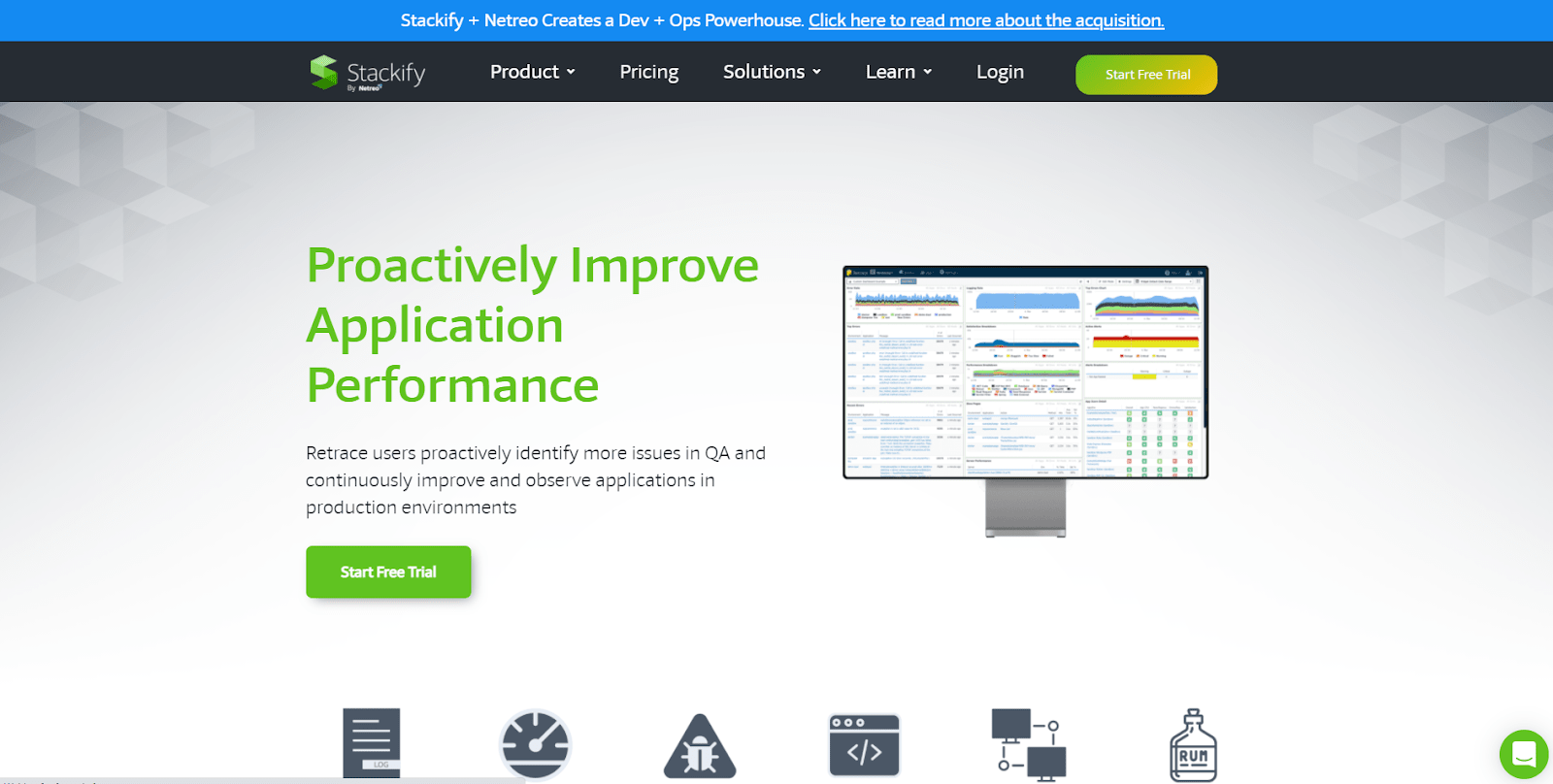 The application performance monitoring tools are specially crafted for professionals. Stackify Retrace makes it easier for developers to measure all the bottlenecks and bugs and send alerts via SMS, Trello, Skype, or any other. The software as a service (SaaS) platform or solution is easy to deploy. Hence it's pretty easy to scale the same.
Stackify Retrace Pricing:
Free Trial: 14 days;
Basic plan: $79 per month.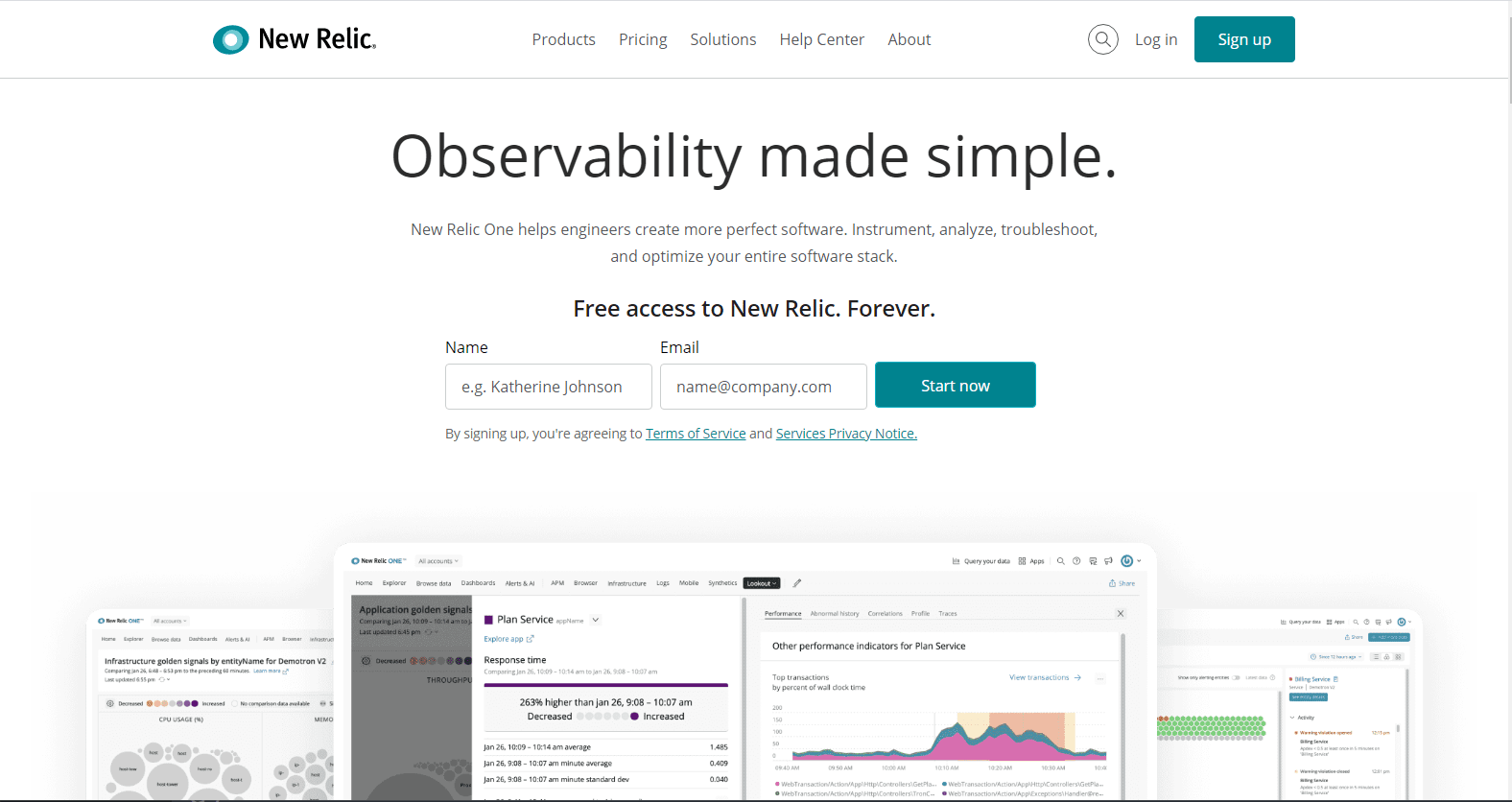 It is a compelling APM tool that advertises itself as an "observability solution." New Relic ensures to provide incredible features and provides you with clear visualization. Users can leverage WordPress-specific functionality features when they consider New Relic usage. When you set the tools, you can leverage numerous features that keep you on plugins, themes, etc.
New Relic Pricing:
Free trial: Lifetime
Basic plan: $99 per month.
It includes various tires.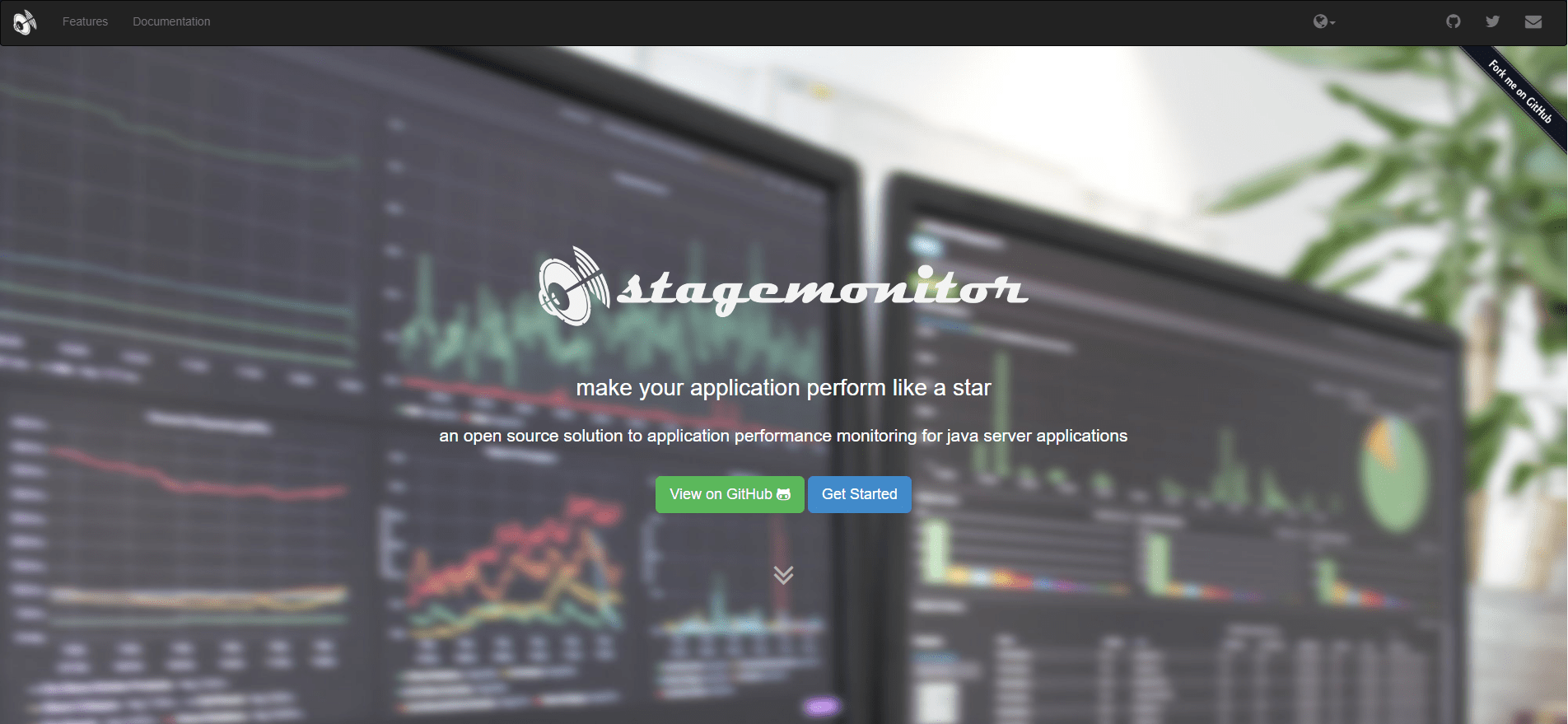 The Java-specific APM tool is a Java-specific APM that is crafted for web apps. It makes it more limited than other platforms on the list. If you are working with a Java-based solution, then this is the best option to choose
Stage monitor is a browsing widget that facilitates users to track and collect information while crafting the app. Stage Monitor's unique capabilities make it obvious to review your code while you are working. It enables you to be ideal for web developers.
Stage monitor Pricing:
Free
It advertises itself as a FOSS alternative. Scouter doesn't cost you high for its platform usage. Scoter is a Java-Based tool based on web and native platforms. The platform enables you to monitor web server database platforms including Apache, MySQL, MongoDB, etc. Scouter covers all the essential features which you are likely to have with any other solution.
Scouter Pricing
Free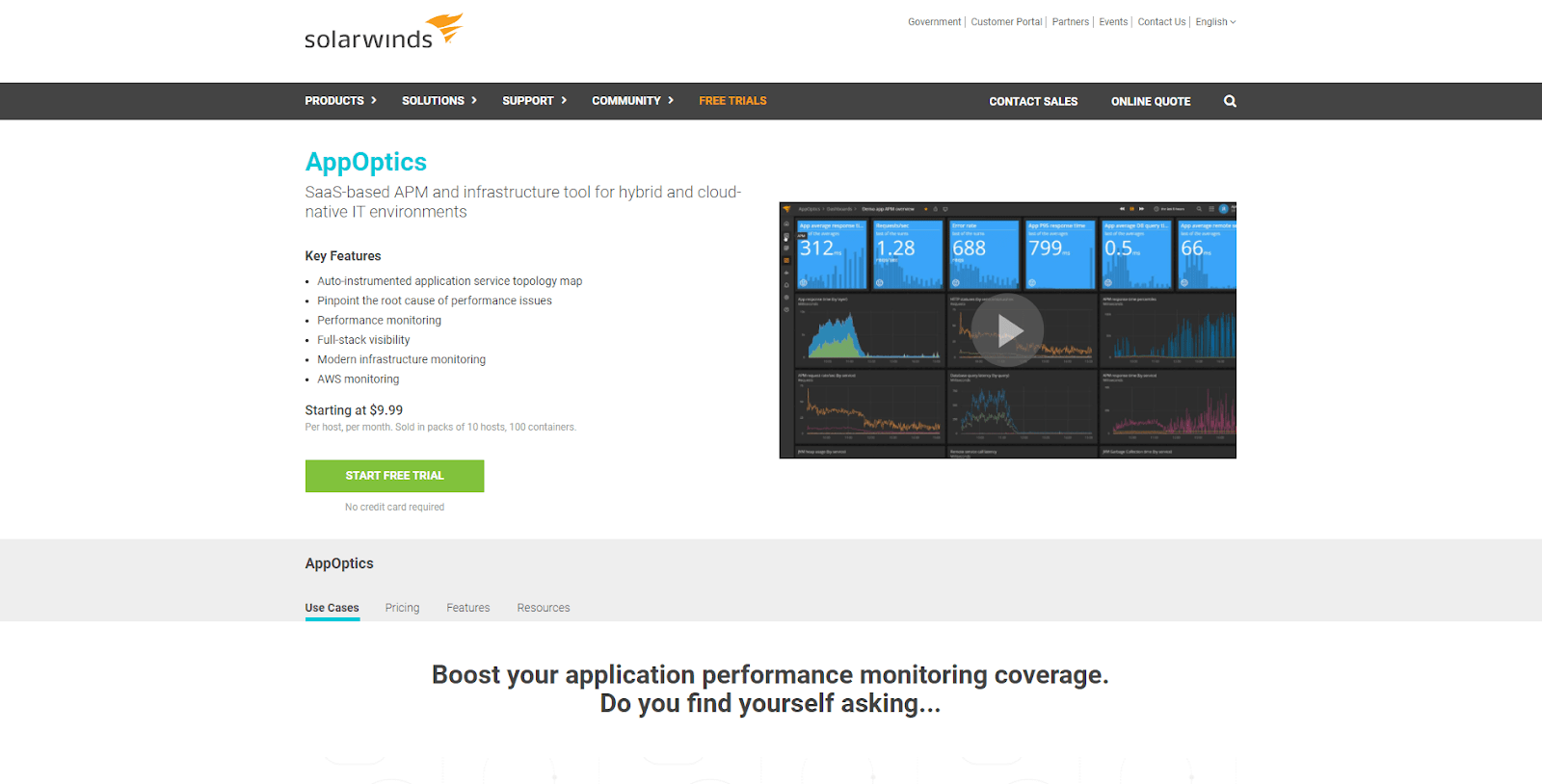 It is a general platform and infrastructure monitoring body crafted for IT and cloud-based environments. Using this APM, users can monitor the app, service experience, live code, etc.; it enables you to determine any production problems in your apps proactively. The APM tools bring together infrastructure and app metrics on a shared dashboard. It makes it more comfortable for you to monitor everything side by side.
It accelerates the process and reduces mean time to resolution. The platform offers excellent visibility to the users and provides them with a clear view and dashboard comparison features. You can compare the metrics of infrastructure and apps on the screen. Users can even search the failing parts in the stack.
It facilitates users to monitor modern app performance and deliver innovative visualization of legacy apps, including the new implementations in the infrastructure that also with one click. It provides you with real-time performance tracking, improved processes, and much more.
SolarWinds AppOptics Pricing:
Free trial: 14 days;
Basic plan: $9.99.
Users are allowed to request customized quotes.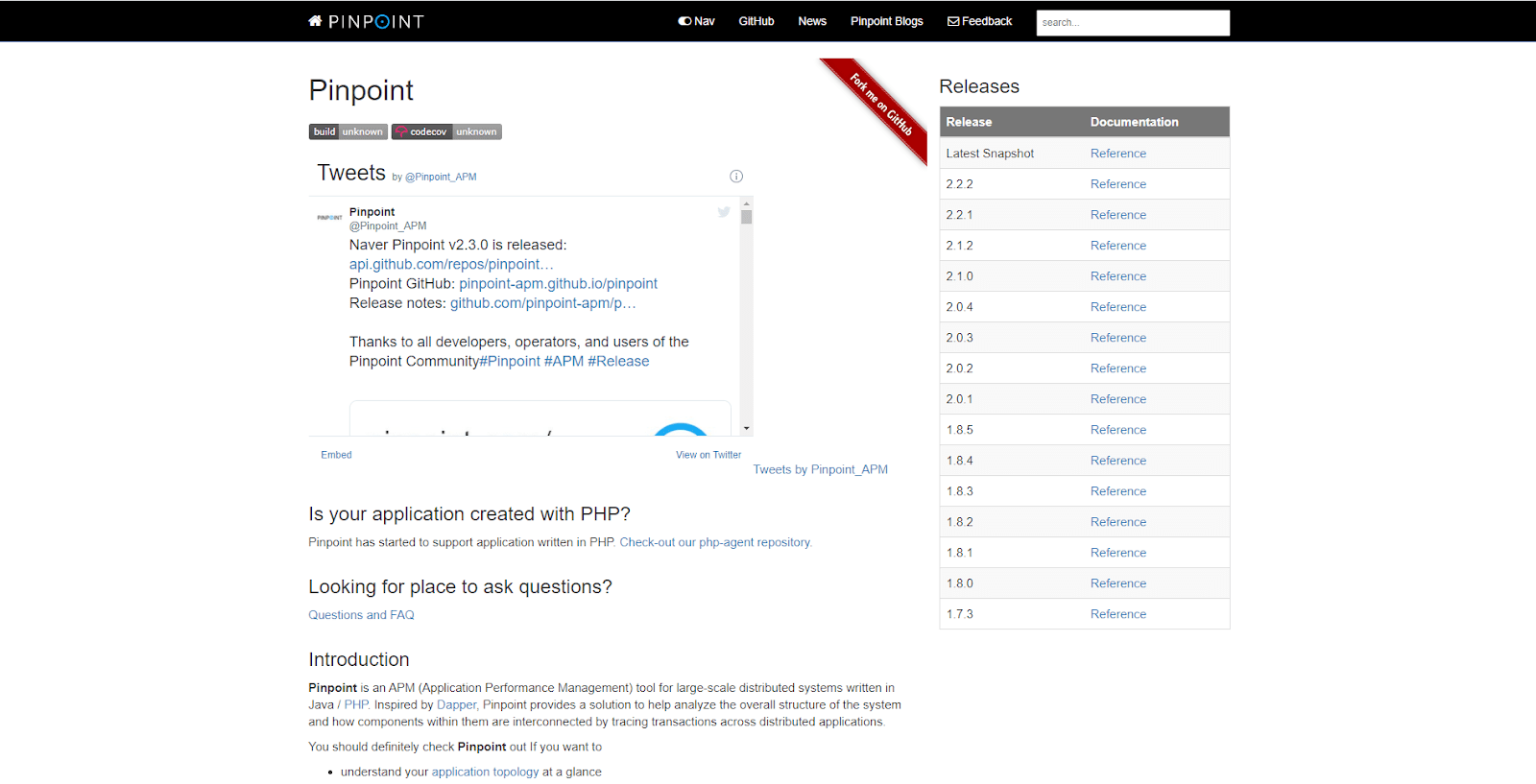 It is one of the known open-source APM tools. It aims to provide great flexibility to enterprise users. The APM platform is crafted to track large-scale PHP, and Java distributed systems. It provides an excellent overview which makes the platform the best choice for any user. It helps users understand and identify how each part of the app works and integrates. Pinpoint ensures to boost the code level transaction perceptibility and the strength to set up monitoring without altering the code.
Pinpoint Pricing:
Free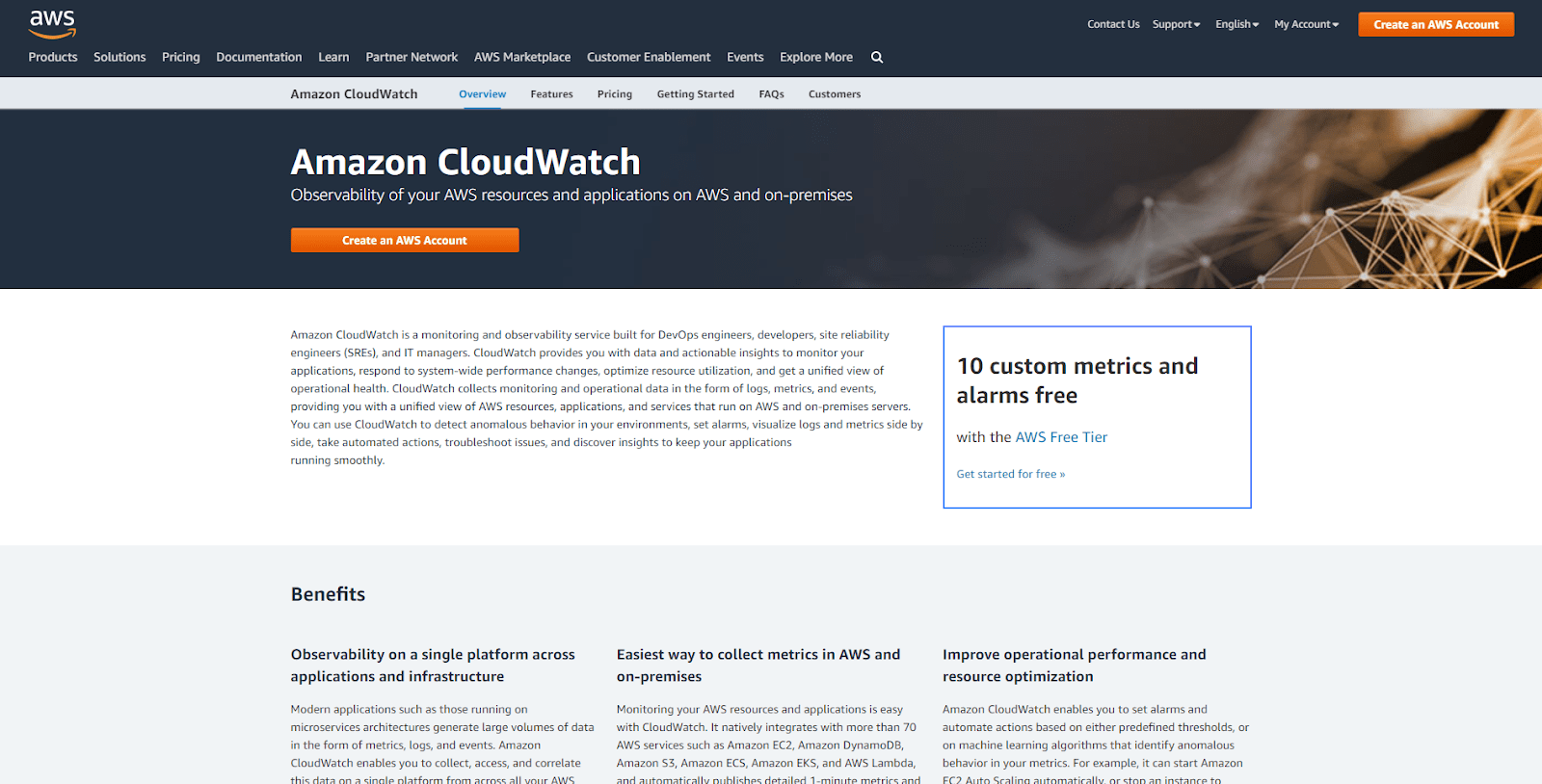 Amazon CloudWatch provides excellent service for IT professionals, system engineers, and other people as well. It enables users to track and identify the application stack and infrastructure. It helps to collect data like logs, metrics, and much more. CloudWatch makes it easier for users to transform the details into actionable insights and valuables; it presents a unified view of what is happening in the apps.
Amazon CloudWatch enables users to respond to This quickly enables you to quickly respond to application-wide changes, optimize resource consumption, and improve the overall operational health of the stack. It also facilitates you to automate various actions whenever there is a break in the app. Error troubleshooting ensures your business solution is working without any significant or minor interruptions.
Amazon CloudWatch Pricing:
Free Tier: Basic Monitoring Metrics
Paid Tier: $0.30 Cost (metric/month)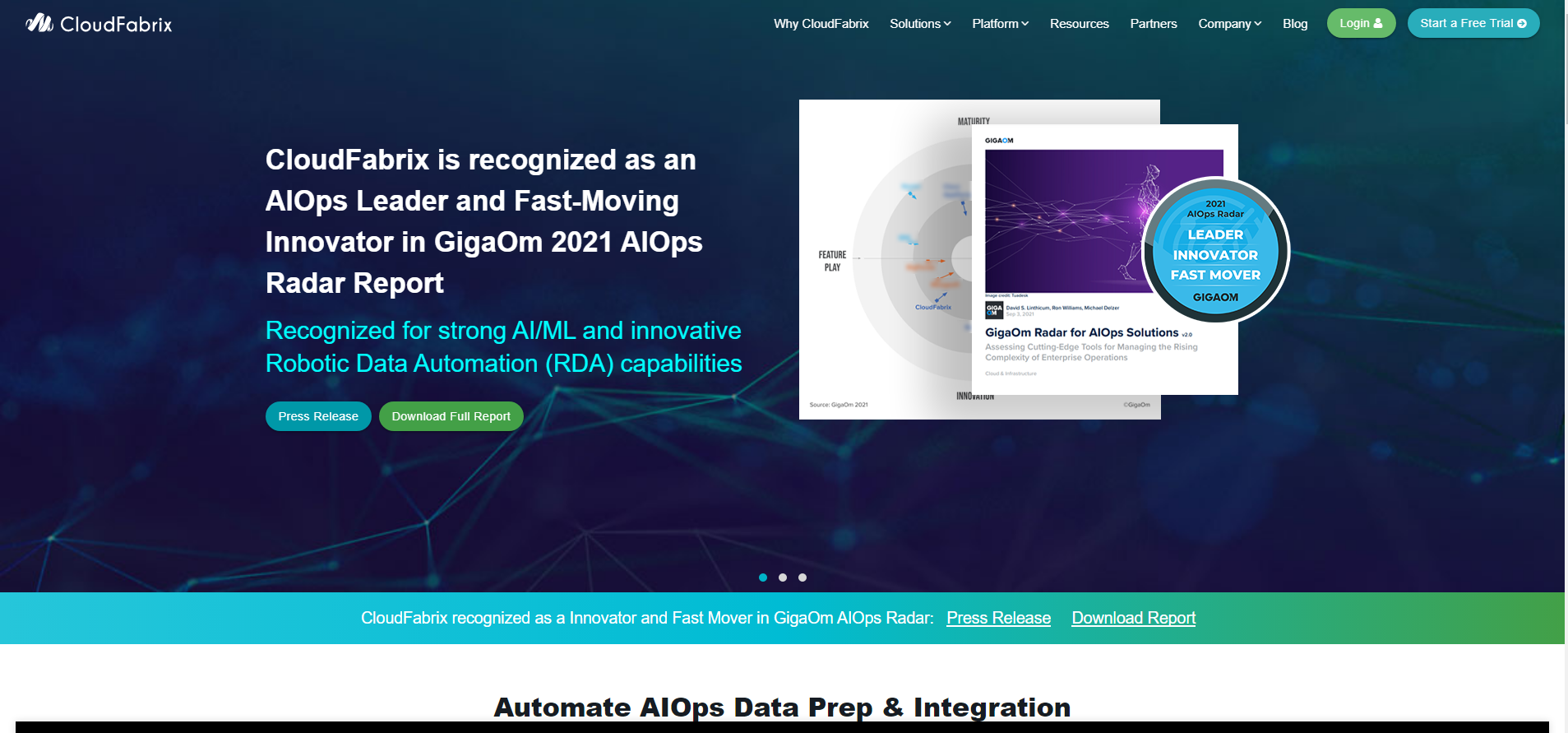 CloudFabrix provides proactive monitoring, IT Automation, ITSM Monitoring, Alert enrichment, Automatic Workflow Remediation, and reporting solutions for IT organizations with its AIOps solution powered by Robotic Data Automation (RDA). The solution is fully scalable, secure, and also supports multi-tenancy. It supports monitoring of multiple devices, customers and can integrate with any ITSM tools.
Free Trial and Demo Available
Make Sure to Take a Smart Decision!
Using application performance monitoring tools is becoming the need of the hour these days. Most APM tools available in the market provide users with great functionalities to improve your business solution's overall performance. It also helps to accelerate the digital transformation helping you cater to the growing requirements of the market.
In today's era of technology, application performance monitoring has become a mandatory part. Hence it becomes vital for brands to choose the best tool that caters to their performance management and monitoring needs.
APM tools ensure to provide excellent service to users helping them to identify the issue and level up their application performance. App performance can be measured using different criteria such as response and loading time, etc. Users can choose any APM tools at their convenience from a wide range of options available online.