Best Marketing Books to Scale Better Heights in Marketing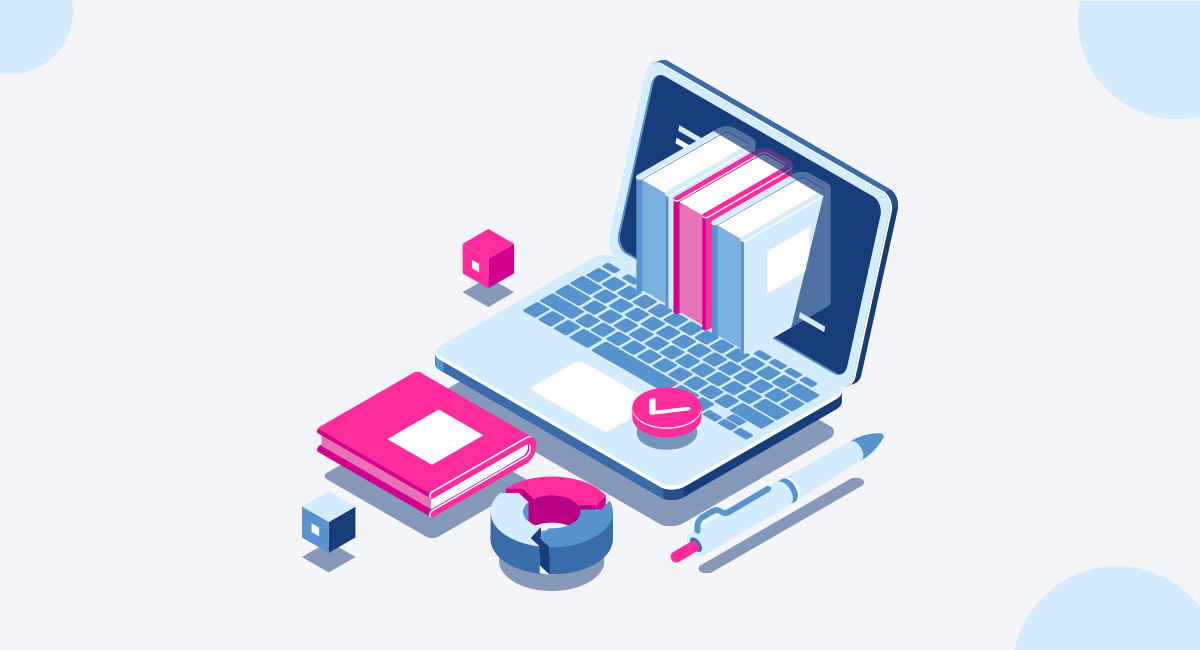 The emergence of digital tools has irrevocably changed the marketing world. From various digital marketing techniques to social media to paid campaigns, marketing keeps evolving with technology innovation. Television ad commercials, print media, and radio have become old schools as people spend more time "on the Internet" so brands have to go online to grab their user's attention. But how to do that? Don't worry; here, we are going to list down the best marketing books that enable brands to strengthen their online presence.
But it is impossible for entrepreneurs and marketers to stay relevant all the time and work with multiple digital mediums. So what to do? Here top marketing books help them to stay connected with the evolving marketing world and supercharge their marketing strategy.
[toc]
There are plenty of marketing books available in the market. However, you don't need to go through them all. All you need to choose the best book that gives you an insight into emerging marketing trends and practices. Due to the wide access to the internet, it is not necessary to carry out physical copies of books. You can download them and access them offline.
Marketers also sometimes question that living in the internet world, why does someone need to read the book? Well, if you want to stay on the cutting-edge of ideas and want to get in-depth information about prevailing marketing trends, you need the best marketing books.
Evergreen Marketing Books That Deserve a Spot on Your Bookshelf
The territory of marketing is changing continually. Therefore, marketers always try to stay connected with the ongoing trend to stay one step ahead in the competitive curve. Some experts claim that digital marketing is an expensive and long-term process, but it is not true. If it's done perfectly by leveraging well-structured strategies, it can ensure you optimum returns as well.
Marketing is changing; whatever worked five years ago, becomes outdated today. Hence, marketers need to hone their skills regularly to stay ahead in the game. Indeed, blogs, articles with examples, podcasts, etc., kind of digital medium can help you to recognize your marketing strategy but referring to marketing books is perhaps the best way to gain knowledge.
Here we have collected the best marketing books that help you promote business and gain an edge over the competition. Further, this list of books includes some of the trending topics and techniques that help marketers and entrepreneurs to market better in this internet world.
Marketing Management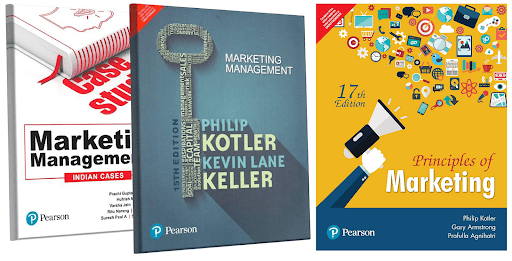 Source: (Amazon)
Publishing Date: 2015
Author: Phillip Kotlar
When we talk about marketing and its principles, you can't ignore Phillip Kotlar, who is also known as a marketing guru. Marketing management was launched in 2015 and is one of the most popular marketing books globally as the author has released the 15th edition of this book recently on Amazon. If you really want to build a brand name like Starbucks and Nike, reading marketing management will surely help you supercharge your marketing knowledge.
The 1-Page Marketing Plan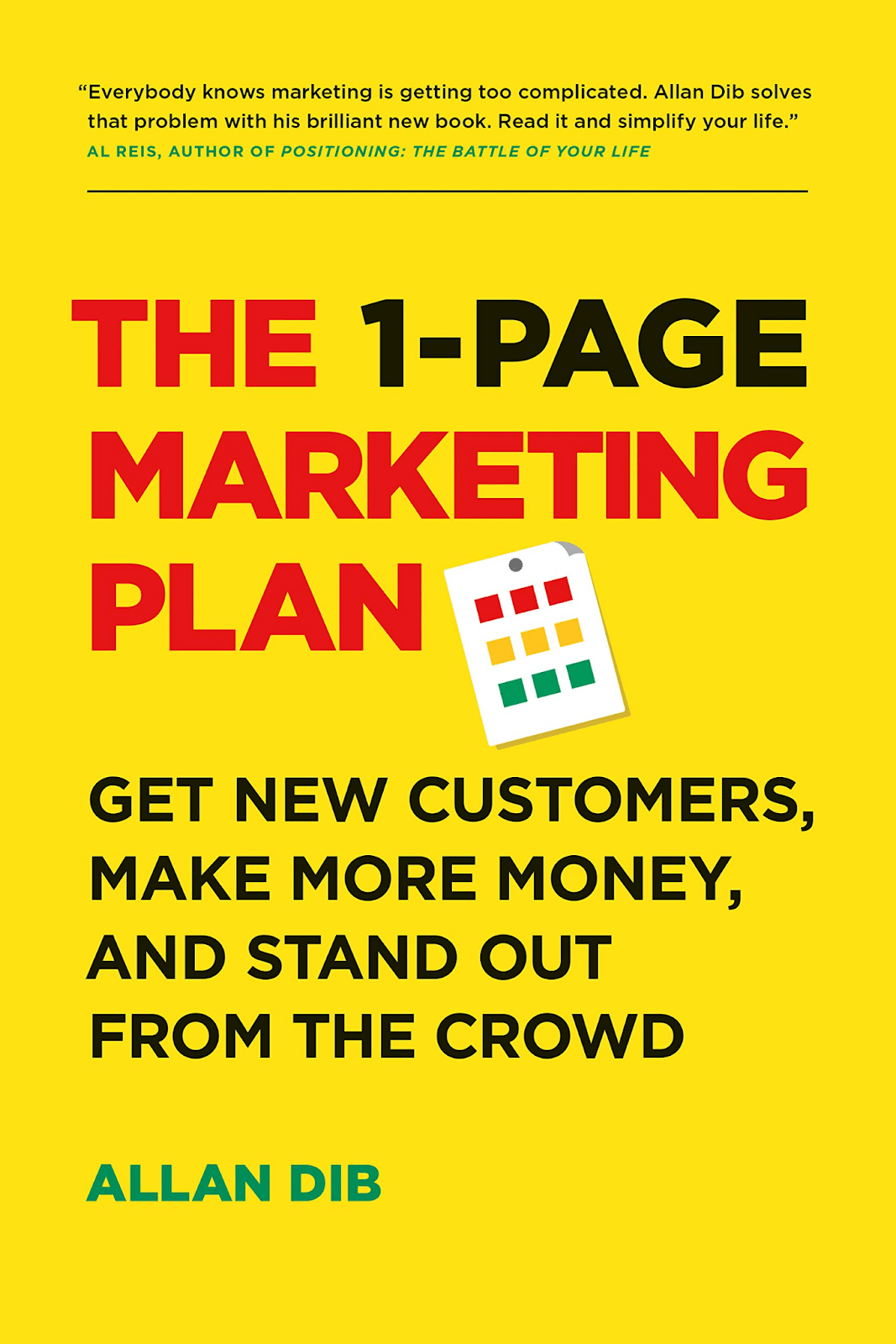 Source: (Amazon)
Publishing date: 2016
Author: Allan Dib
Creating a solid marketing plan can be a tedious process, especially when you are new to the marketing world. Your day ends with long and lengthy Powerpoint presentations and Excel Sheets. But Allan Dib, serial entrepreneur and experienced marketer, has published a book in which he explains how to create a simple 1-page marketing plan for business expansion.
All you need is a simple template that allows marketers to maximize profits from existing customers while attracting new ones. The 1-Page Marketing Plan is one of the best marketing books that helps startups and well-established business owners to propel their business in this changing business landscape.
Jab, Jab, Jab, Right Hook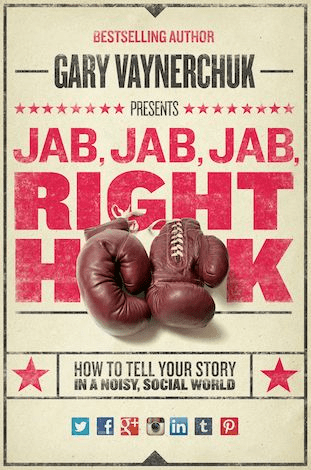 Source: (Digital Agency Network)
Published Date: 2013
Author: Gary Vaynerchuk
Before writing and publishing a marketing book, Gary was an investor in well-known organizations such as Twitter, Tumbler, and Uber. The main focus of the book on social media and how it affects B2B marketing strategy. He has also explained how social media has become prominent for brands and made it easy for them to reach a broader audience. Later, he has also highlighted how virtual communication and engaging content help brands to grab user's attention.
All Marketers Are Liars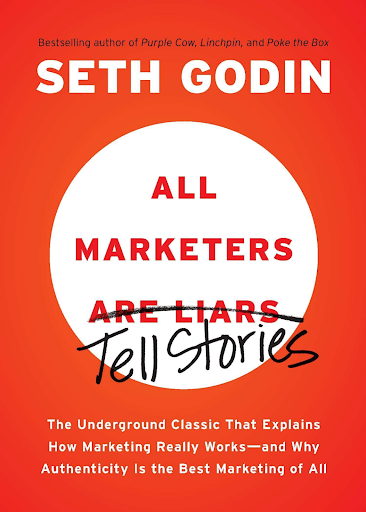 Source: (Amazon)
Published Date: 2005
Author: Seth Godin
Everyone knows that Seth Godin is a well-known marketer, but very few people know that he is a founder of Yoyodyne and Squidoo. Being a popular marketer, he has written 18 books in more than 35 dialects. From effective storytelling to social media to paid advertisement campaigns, he has covered all topics under one umbrella.
In this well-known book, All Marketers Are Liars, he talks about the importance of storytelling. All marketers need to pay attention to storytelling for their products; this book is filled with advice and some useful tips on how to get started with storytelling into marketing for better results.
The Zen of Social Media Marketing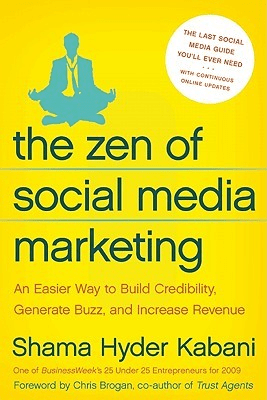 Source: (Goodreads)
Published Date: 2010
Author: Shama Hyder Kabani
The name itself suggests what the book is all about. The Zen of Social Media Marketing is an in-depth guide to getting started on different social media tools such as Facebook, Twitter, and Instagram with minimum effort. The book concentrates on how different social media channels help brands to become omnipresent. If you are a non-experienced marketer or startup entrepreneur, you should consider this book to brush up on your social media skills.
Digital Marketing for Dummies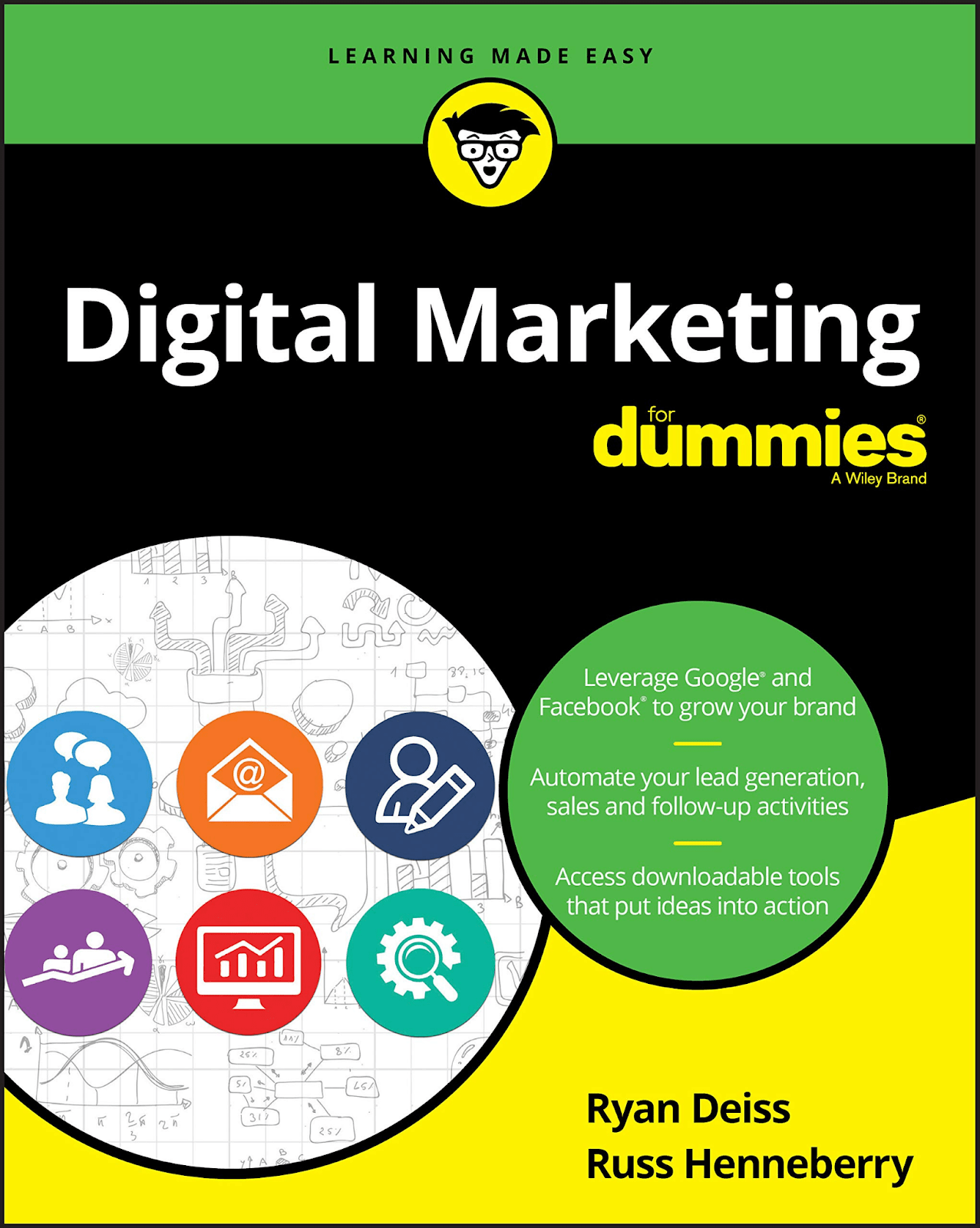 Source: (Goodreads)
Published Date: 2016
Author: Russ Henneberry, Ryan Deiss
Originally written by Russ and Ryan, if you want to get perfect insight on emerging and trending marketing practices, paying attention to this book is worth it. Tried and tested customer engagement strategies, building brand image and how to get more customers, etc., explained in this book. If you are one of the aspirant marketers who want to improve their bottom line, this book gives them a great start and offers lots of inspiration related to digital marketing.
Marketing For Yesterday Not Tomorrow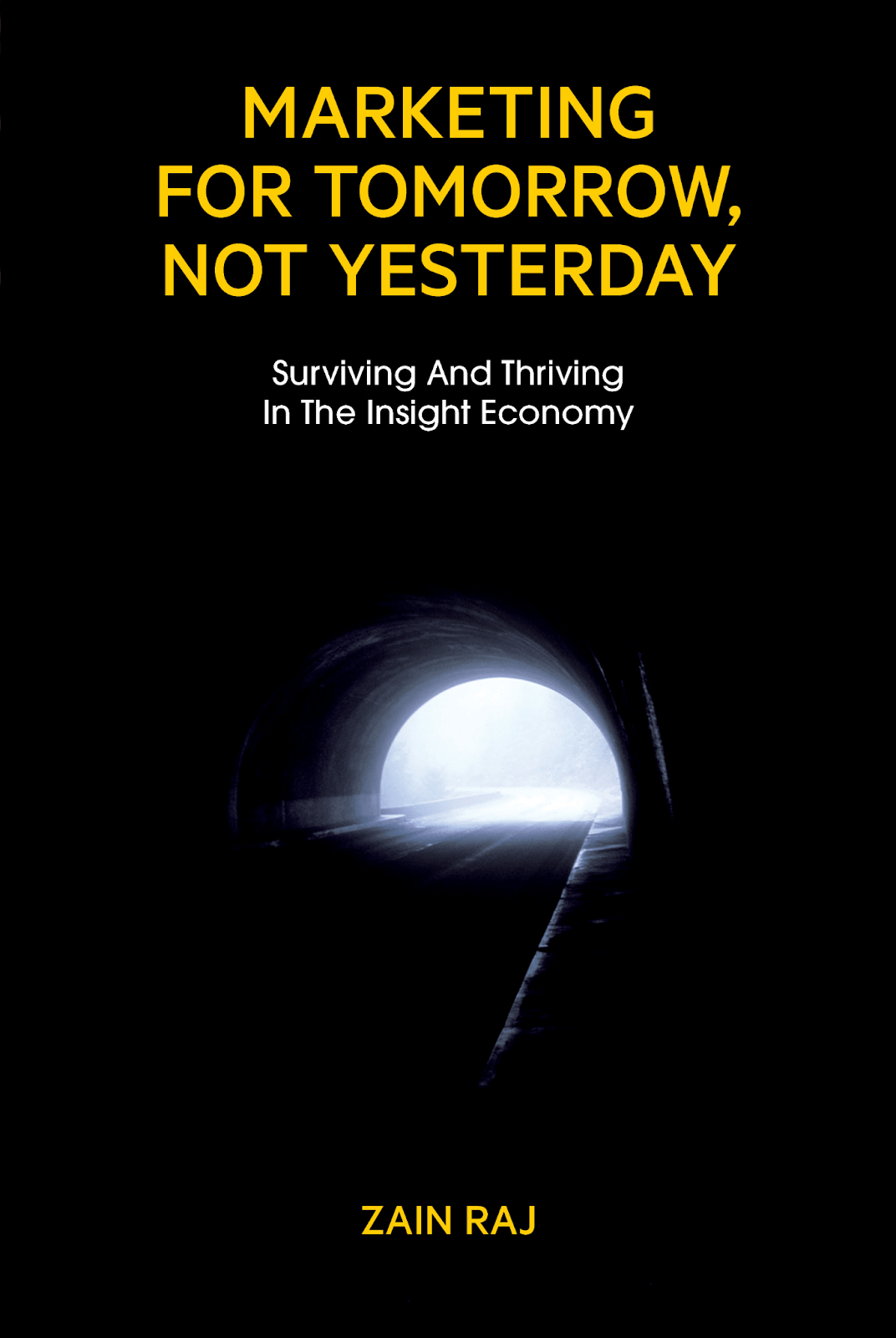 Source: (Goodreads)
Published Date: 2015
Author: Zain Raj
"We create, consume and critique faster than ever" are the words of Zain Raj, author of this well-known marketing book. He argues that the role of the marketer keeps changing with business innovations and modern marketing tactics. Raj also explains to marketers how to use modern marketing channels effectively to communicate with their customers and get the most out of it. After reading this book, you can think about what the future of marketing will look like.
Choose the Best That Keep Up You On Marketing Radar
Digital marketing is always changing; in order to stay relevant, you need to choose the best book that helps you stay connected and gives you optimal results after years. Reading a couple of books won't give you results. Choose the best book and make a move that satisfies your business needs and allows you to go beyond the imagination in the digital marketing area.