Best Tools For Mobile App Designers That Create Aesthetic Screens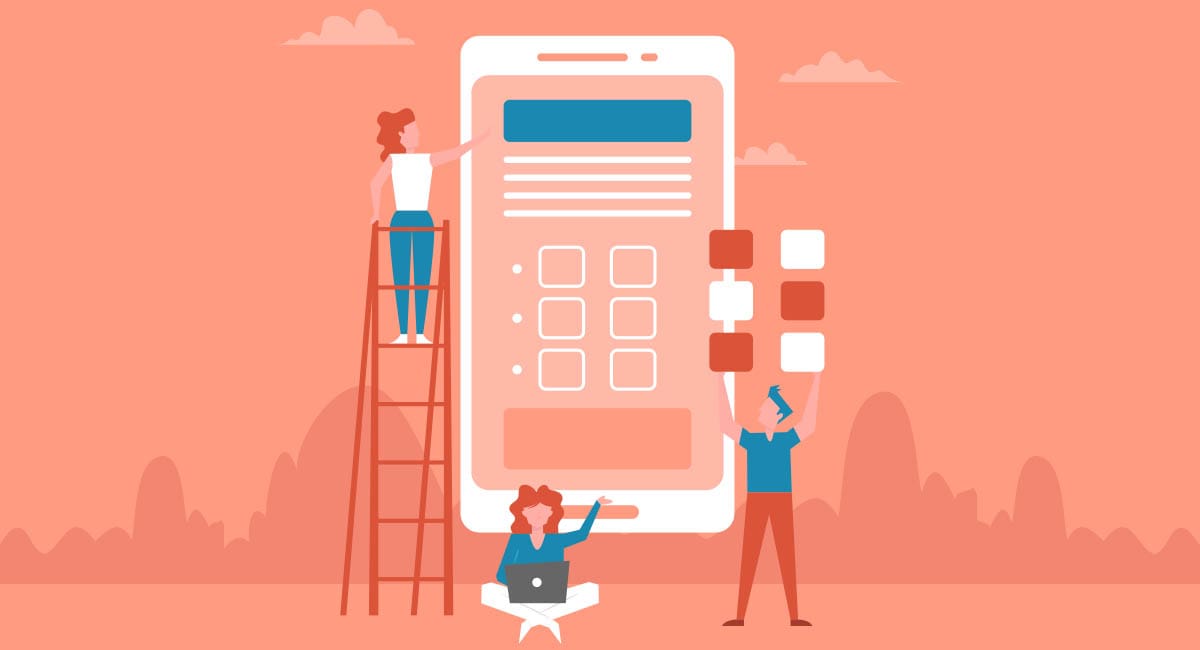 The app development market is flooding, more and more brands are leaning towards online solutions as they foster brand image in the business world. So you have decided to build a user-friendly app for your business, great!. Soon you will realize that investing time, effort, and money is worth it because it can reap many exclusive benefits. But first, you need to develop a product that entices users. Now the question is how to design an attractive app? Hold on, here we are going to talk about the best tools for mobile app designers that deliver the best user experience and set you apart from the crowd.
Most of you would agree that app designing is the most vital part of the entire app development process. Do you know why? It's merely because the design of an application either makes or breaks your business. Every entrepreneur's dream is to deliver a rich user experience since it directly relates to conversion rate, sales, brand image, and ultimately profitability.
[toc]
Designing a user interface can be cumbersome if you are not aware of the best app designing tools. There are lots of app designing tools available in the market that help you create the best UI design and build a clickable prototype for your app. However, with the current bombardment of app design tools, you might face dilemmas regarding what to choose.
Don't worry, here we will show you the ten best and popular app design tools for your next project but before that, let's see how to choose the right UX tool.
Best 5 Tools That Mobile App Designers Use
Choosing the right mobile app design tool can be challenging, and it is necessary also as it is the only way that describes your thoughts and helps you collaborate with clients with ease. However, with the abundance of so many app designing tools, choosing the right is no longer a cakewalk.
Keeping in mind your comfort and easiness, here we have found four key aspects that play a significant role while choosing the right UX:
Usefulness: How does this specific tool solve your problem?
Usability: Can the tool be used on a regular basis?
Collaboration: Will the tool make it easy to collaborate with others?
Cost: There are many tools, but is the tool fit your budget?
If you find one tool that fulfills the above criteria, congratulations; now get started with that.

Let's Go Through the Best Tools For Mobile App Designers
Usually, app designers use many app designing tools; these tools are crucial and help you make an application that perfectly conveys your brand message. Let's have a glance at the list of the top ten app designing tools that are popular amongst app designers and well-known app development companies.
Sketch
Searching for an all-in-one app designing tool? Sketch is the most popular designing tool and never stops to amaze its users with premium features. Sketch's popularity has been growing in a recent couple of years despite only being available for Mac OS users.
Installs: Over 1 million
Ratings: 4.5
Price: Ranging from $99 to $110
Figma
Figma is the close rival of Sketch and Adobe InDesign but what makes it unique from others is sharing designs with your colleagues. As a result, Figma is one of the best collaborative app design tools that has a user-friendly interface and allows designers to create high-fidelity prototypes. Along with App UI, Figma lets you create a flyer for different occasions without having any design skills.
Installs: 100K plus
Ratings: 3.6
Price: 30- day free trial, Premium starts from $12/month
AdobeXD
Have you found any tool that is bigger than Adobe Creative Cloud in the designing field? Yes, AdobeXD is another gift that allows designers to create wireframes, screen layouts, and interactive prototypes in no time. Further, you can share your designs with teammates and clients and make modifications on the go within the app.
Installs: More than 1 million
Ratings: 4 on Play Store
Price: Offer a free plan, Premium starts at $9.99/month
Marvel App
Are you looking for an all-in-one tool that lets you create designs, test, and get feedback? Then don't look back; the Marvel app can do everything for you. The Marvel app can convert your rough idea into something interactive before you share it with the world. The best thing about Marvel is that you don't even need to convert designs into other formats; the app already supports .psd files.
Installs: Above one lacs
Ratings: 3.8
Pricing: Free
InVision
InVision is a popular app design tool across the globe. Their team is constantly offering new features and making it easy for app designers to come up with an amazing output. You can also upload multiple file types such as jpg, gif, png, and PSD; it supports all file types and can be integrated with project management tools such as Slack, Dropbox, and Trello.
Installs: 100,000 plus
Ratings: 3
Pricing: For a single project free, for unlimited projects, $25/month
Origami Studio
Origami Studio was initially developed and launched by Facebook designers to help teams build and design attractive products. If you are a fresher and don't want to indulge yourself in high-end tools such as Sketch and Adobe, this is what you can get started with. This platform has all the features that you need to build a complete design with an advanced level of functionality.
Installs: 100,000 plus
Ratings: 3.5
Pricing: free
Balsamiq Mockups
If you search for the best app design tool for building wireframes, your search would end at Balsamiq. This is one of the popular UI designing tool that is not only available as a desktop version, but you can integrate its plugin to Google Drive. If you are a novice in UI/UX designing, this tool can do wonders for you as its simple interface, and pre-build templates let you create amazing designs.
Ratings: 4.5
Pricing: 30-day free trial, Premium starts with $12/month
Proto.io
The name itself indicates that it is a kind of software that allows designers to construct interactive app designs and prototypes. Proto.io offers you exactly what you need to create, integrate and organize to design an app. It also makes the collaboration process smooth by fostering communication between team members and clients through comments and feedback.
Ratings: 4
Pricing: 15-day trial, paid plan starts at $24/annum
Fluid UI
This tool lets you build amazing app designs and prototypes. Fluid UI drag and drop editors enable designers to turn their idea into reality within a few clicks. It is one of the best app design tools that collects responses quickly from clients, users, and teammates. Then, create a beautiful app design using more than 2000 built-in elements.
Ratings: 3
Pricings: Solo plan starts at $8.25/month
Framer
Our list ends with another popular app design tool, Framer. Framer comes with a seamless workflow, offers a preview system, version control, and easy sharing. Moreover, many how-to videos and guides help beginners get started with this tool. Finally, although, like other tools, Framer also supports Sketch and Photoshop files, you can also import graphics directly from Sketch, Figma, or Photoshop.
Ratings: 4.5
Pricing: 14-day free trial, paid plan starts at $15/month
Which Tools is Best for Mobile App Design
Above, we have seen the most popular and advanced app design tools that come with enhanced features. If you are confused and unable to choose the best for you, let us help you a bit.
First of all, choose the tool that fulfills all your requirements and does not burn your pocket.
Wireframing: Balsamiq
Prototyping: Figma, Sketch
Best tools: Adobe XD, InVision
The job of an app designer is complex; therefore, choose the best tool that requires fewer efforts but delivers the best results in the end.
Conclusive Thoughts
With this, we conclude this topic. Above mentioned app design tools help you create user-friendly products. We hope you will find a perfect tool that resonates with your project requirement. Although every tool has its perks and loopholes, in the end, the only thing that matters is the quality of the product and how it can make your customers "wow."