Case Study Examples – Boost Your Sales Through Case Study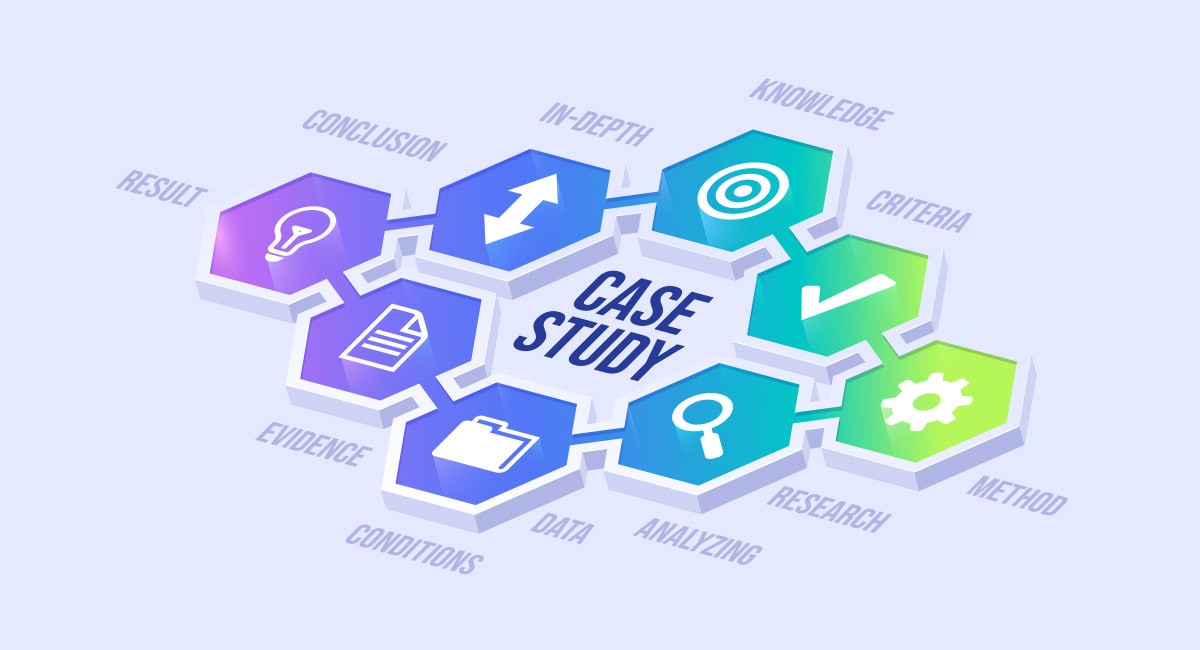 The business market is getting competitive, and marketers need to go through their marketing plans every now and then to get an edge over the competition. Customers also check out the realistic views shared by the business people to make themselves believe in the products and services offered by the businesses. The marketers are more focused on integrating real-world examples in case study to create a good impression in the market.
[toc]
Social proofs are something that creates a strong impression in user's minds, and it is something that can help business people to achieve their targets efficiently. Case studies are real-world demonstrations and applications of your business with every detail that makes the customers believe firmly, and chances for the increase in sales is higher.
How Is Case Study Prepared?
A case study is the display of methodologies of a business and their servings to the clients from start to end. It is written compiling different stages of the customers and their engagement with the particular product and service. It is basically a study of the entire process from customers making a purchase, reasons for purchase, problems, solutions, and much more. There is nothing fiction in writing case studies, and everything is written based on reality.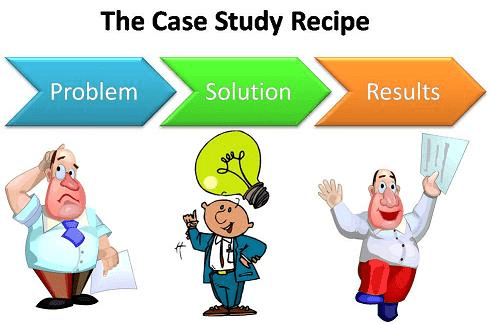 image: (source)
Generally, case studies describe the clients' problems and the solutions that the business people provide to them. It is one of the effective ways to frame your products to consumers. Case studies are prepared to describe the approach and methods to identify problems and solutions. It gives the utmost information that creates a good impression of your business model.
How Case Study Examples Help In Boosting Sales?
The case study is considered an amazing social proof that business people can incorporate into their business model. People have a natural tendency to get to know the depth of the things they are buying, and there can be no better option than giving social proof in the form of case studies to attract them and make them believe in your products and services. Also, it creates a good impression which boosts sales.
The case study examples in your site or business profile are proof of validation that you have been successfully offering solutions to customers. Most importantly, you can describe your approach and methods in offering services to customers and how valuable you are to the customers. These are the things that are covered in the case study, which makes the belief strong between you and your potential clients.
Popular Case Study Examples To Check Out
The case study examples for the business have valuable advantages. Here we will see the latest and popular case studies that you can see and explore to know how to boost sales through the case study.
Collins Aerospace | Indira Gandhi International Airport
Collins Aerospace has provided a case study on their collaboration with the Indira Gandhi International Airport, and it is simply amazing to go through the case study. Collins aerospace has described the journey and seamlessly integrated their marketing efforts in the case study, which is a more interesting part of this case study.
Every minute detail is clearly mentioned, from problems to finding solutions and ultimately executing the solutions. This case study will have helped Collins Aerospace a lot in building more reputation and let their target users understand their methodology.
FactoHR | HR Solutions In NGO
FactoHR is the business firm that offers digital human resource solutions, and they have written a well-described case study on offering the solutions to NGOs who have shattered working environments and really find it difficult to manage the HR functions.
The good thing about the case study is that they integrated their marketing tactics efficiently with the case study, and it can certainly help them in leveraging their sales. It is a case study that you should definitely check out.
LeadGnome | Host Analytics
LeadGnome is a very popular automated marketing tool that covers different marketing activities for businesses. Their case study about host analytics is a good read and explore as they provided the solution very efficiently and effectively to host analytics.
The problem that the host analytics faced was that they could not generate quality leads, which affected their sales. LeadGnome offered a tool for email marketing to them, and it gave surprising results as they were able to generate quality leads through new marketing campaigns.
Google Analytics | Optimizely
Optimizely is the user experience and A/B testing solution provider company that faced problems in identifying page views. It is very important to know the customer's buying journey and at what stage of the journey they have reached. Due to this, they were not able to integrate the right marketing plan to convert the leads. Google analytics has provided effective solutions for successfully identifying the customer journey and pushing them for conversion.
Semrush | Attrock
Semrush is an extremely popular SEO and online PR tool that lets you track your brand's growth online. Attrock is a digital marketing company that wanted to boost the digital PR for one of their clients and they used Semrush for the same.
They wrote numerous blog posts and shared them on major social media platforms like Facebook and LinkedIn.
Additionally, they wrote a number of guest posts for the client to further boost their digital PR. This case study documents their entire digital PR approach and the results that they drove from it.
It Is Important How You Write And Display
The most critical factor behind the success of your case study to boost sales is how informative the case study you have written is. And, more importantly, how you display it because if prospects don't even notice it, your efforts will be ruined. There are some basics that need to be followed for writing the perfect case study.
It is advisable that you divide and format your case study in the following manner,
Introduction
Problem
Solution
Advantages
Outcomes
These are the stages and formats in which the case study should be created, and all the information should be gathered according to it. It is always advisable to take permission from the clients you have associated with to publicly provide the information so that there won't be any further problems. Hence, case studies provided in your business will definitely boost your sales by creating good impressions and validation.
Final Words
There are numerous advantages of a case study, and it makes your venture strong, and you can create a good reputation in the market, which is something you deserve. Strategizing the case studies and integrating them with different marketing attributes can be advantageous. Hence, you should focus on making your business site more reliable and strong so that your lead generation and sales boost like never before.