Delivery Management Software
– online solution for every business
AppEmporio Introduces cloud-based on demand delivery management software for a single and multi-franchise business. Our pixel perfect designs make the process of on demand delivery service simple and easy to use for customers, delivery providers, and business owner. We offer you completely white label solution for your delivery business and your own online delivery management system. With the help of it, you will provide the best delivery services to your customers. We provide mobile apps as well as website facilities on our delivery management solution with complete customization facility.
Delivery Management System – A Perfect Solution For Different Delivery Business
With the help of our delivery management system, entrepreneurs can start any type of on-demand delivery service business. We provide complete customization facility for the delivery business software. Entrepreneurs can start their business in multiple cities and countries with different languages.
How Delivery Management Solution Works?

Customer selects the product/items and sends the order

Store receives the order and sends delivery requests to the delivery provider

Provider accepts the request & find the destination location with the help of Google map

Provider delivers ordered item at customer's doorsteps
Why Choose Our Delivery Management Software Solution
We provide great services and features in on demand delivery management software development solution.
White Label Solution
We provide white label solutions in our delivery management system.In which as per your need we will set your brand name and logo. Branding will help you to promote your business.
User-friendly Interface
We use user-friendly interface in our delivery management software. Our designers create a pixel perfect design of UI/UX so it will help your users to understand process easily and use it easily.
100% Customization
We provide completely customization facility to the buyers. We are ready to do customize as per their requirements and business needs. Like changes in app theme, color, and services.
GPS Integration
With GPS functionality, we integrate facilities like real-time tracking, ETA, route optimization and navigation in our delivery management software that helps users to access services easily.
Custom Payment Gateway
We provide stripe as a default payment gateway in our software, but as per the buyers' requirement, we will integrate local payment gateway in our delivery management software.
Cloud-Based Solution
We provide cloud-based delivery management solution which provides functionality to the business owners to access and manage their business anywhere.
Notifications
Customers get delivery verification codes via E-mail or SMS and store owner can inform customers related to new updates and discount offers to the customers.
Easy Communication
By using calling and message facility, customers can do communication with the supported agent or delivery provider for any query regarding the order.
What We Offer in Our Delivery Management Solution
To make an easy process and to provide more flexibilities with delivery management Solution. We offer Customer App with Panel, Store App with Panel, Delivery provider app, and an advanced admin dashboard for the Admin.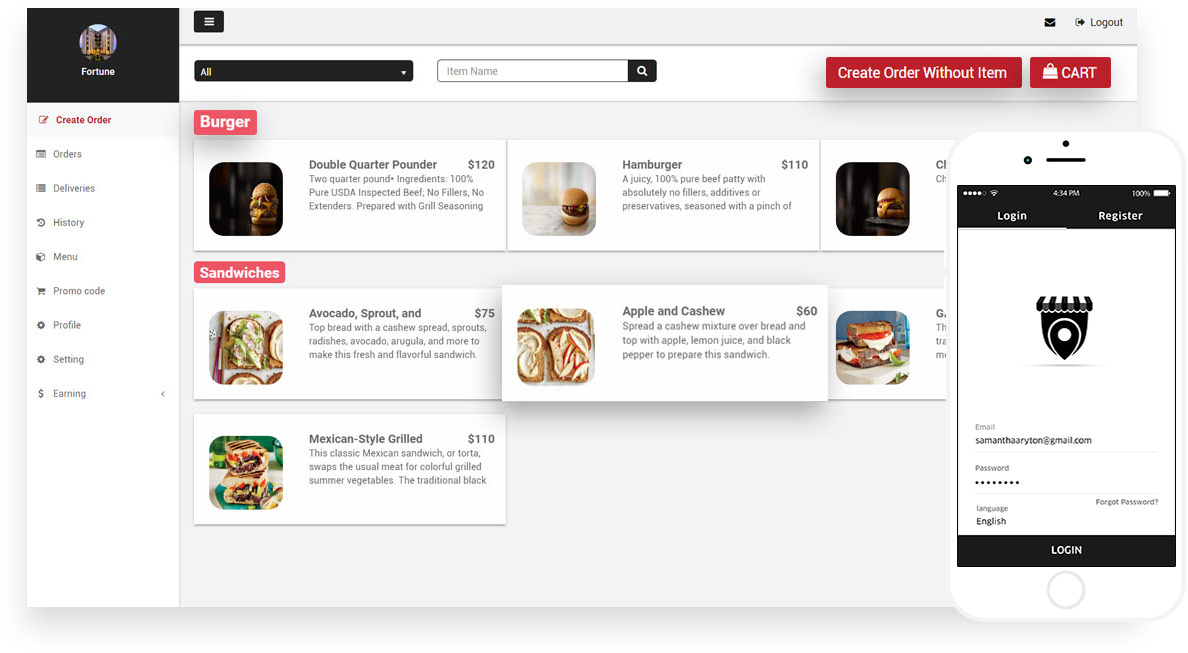 Profile Creation
Store owners can create their profile with the required details of store and profile picture and edit it as per the requirements.

Manage Multiple Orders
Store owner can easily manage the multiple orders at a time and check all the order list with its details.

Earning Details
Store owners can manage the store earning with all details like order and price. As per the requirements, they can explore report on an excel sheet.

Manage Products
With the help of app or panel, store owners can manage the product with edit and decline product options.

Manage Delivery Staff
They can manage the delivery staff to dispatch the customer's order. They can add or decline the delivery providers.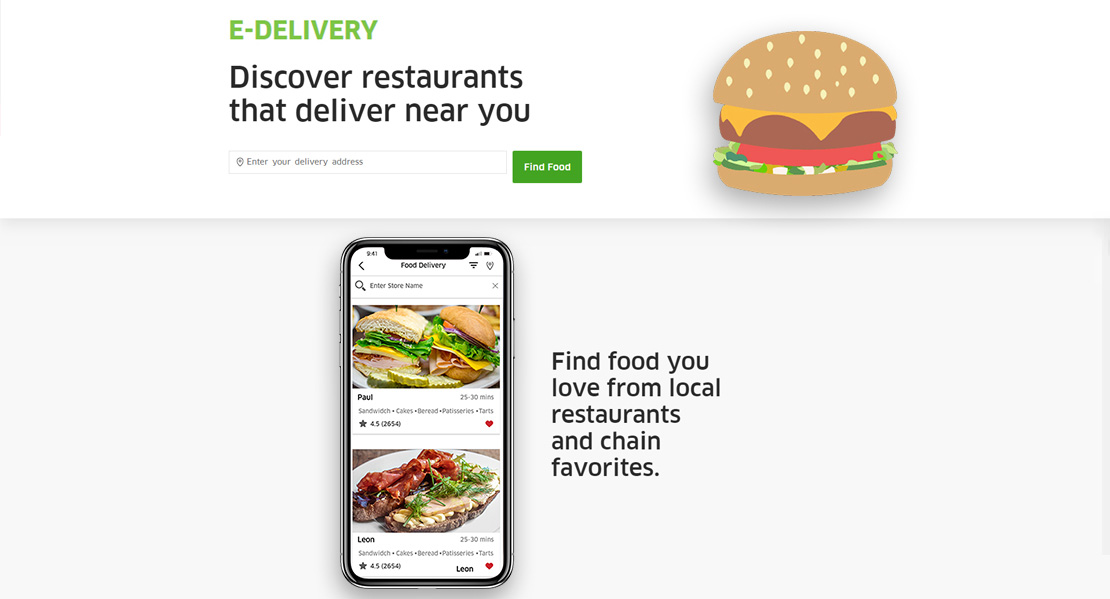 Social Media Login
Users can do the login by using social media like Facebook and Google+ and they can also use the Email Id and Password.

Customized Ingredient
Users can customize the item ingredient as per their requirements with the help of custom ingredient option.

Referral Code
User can share the referral code with their friends on social media and get some benefits from the store.

Multi Store Accessibility
With the help of User Panel, users can access the multiple stores which are nearby in their location.

Multiple Payment Options
Customers have multiple payment options for the payment of items. They can do payment either cash or card.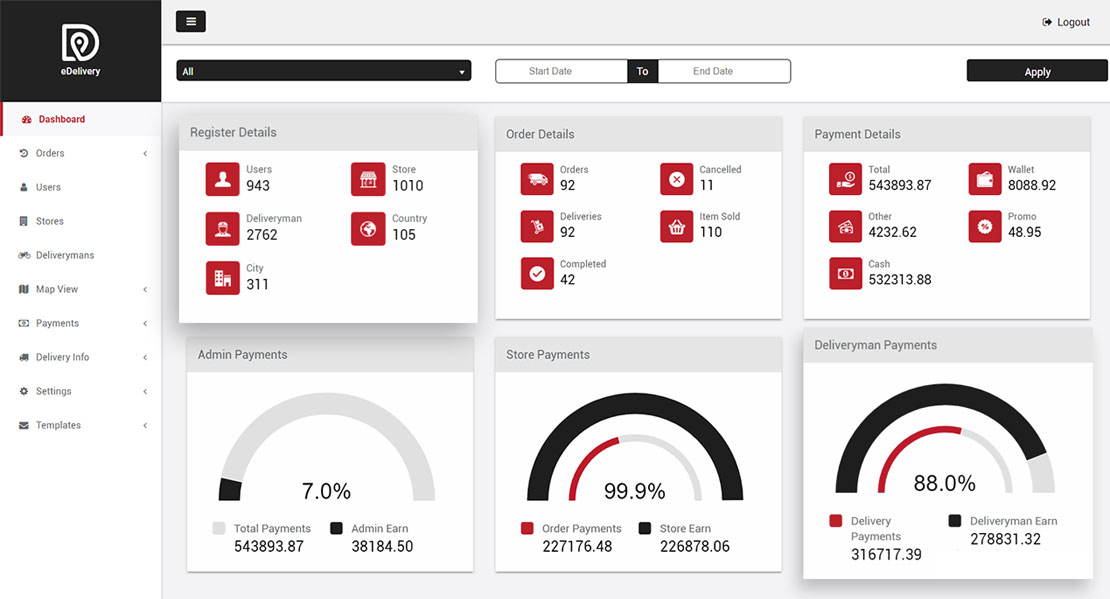 Manage Users
With the help of admin dashboard, admin can manage all users with the rights of edit and decline users.

General Settings
Admin has an authority to do changes in the delivery services like change delivery service with on/off options.

Statistics and Reports
Admin can analyze a business statistics and create different reports like earning and order reports and explore it on an excel sheet.

Map View
With the help of Map view, admin can see the current location of all active users with their working status.

Complete History
Admin is capable to see all history of the delivery process with all details like order items, delivery providers, and payments.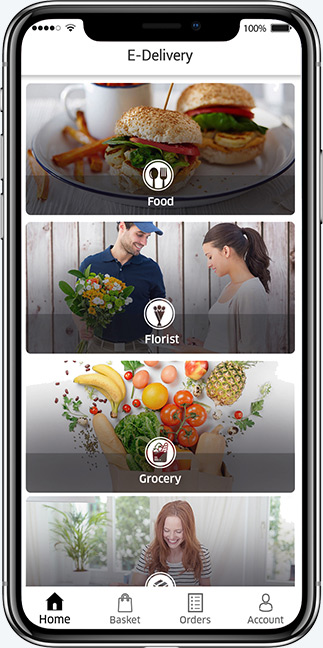 Access Multiple Stores
When customers set their location, they get the list of stores which are nearby in their location. So customers get the multiple options to select the store.

Filtering Option
Customers have an option of filtering. With the help of it, they can filter different store's prices and menus, so they can select their flexible store.

Notifications
Customers get the different notifications from the stores like order confirmation, offers and discount, and other service updates

Real Time Tracking
To know the delivery provider's current location, customers can do the tracking on Google map and they know when their order will arrive with the help of ETA.

Review and Rating
Customers can share their experience and write their review related to items and services and give rate to the store on the scale of five stars.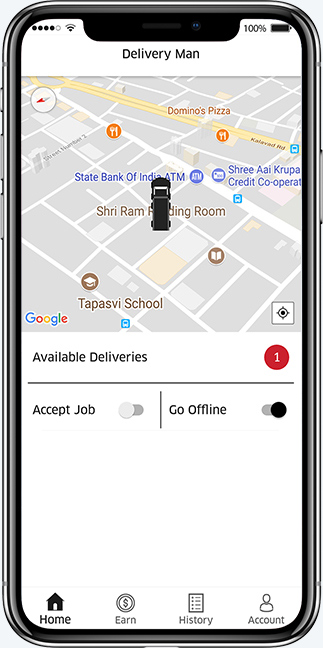 Profile Verification
To do work as a delivery provider, profile verification is a necessity for that they have to do registration and get approval from admin.

Document Submission
To get approval from the admin, they have to submit some required documents that prove their personal identity

Request Accept/Decline Option
Delivery providers have an option to accept and decline requests. If they are not free, they can decline the delivery request.

Route Optimization & Navigation
Providers can do the route optimization and navigation of source to destination location with the help of GPS services on the Google map.

Manage Orders And Payments
Providers can see their order history like completed and pending order history. They can see and manage their payment details.
Clients Using Our Delivery App Across The World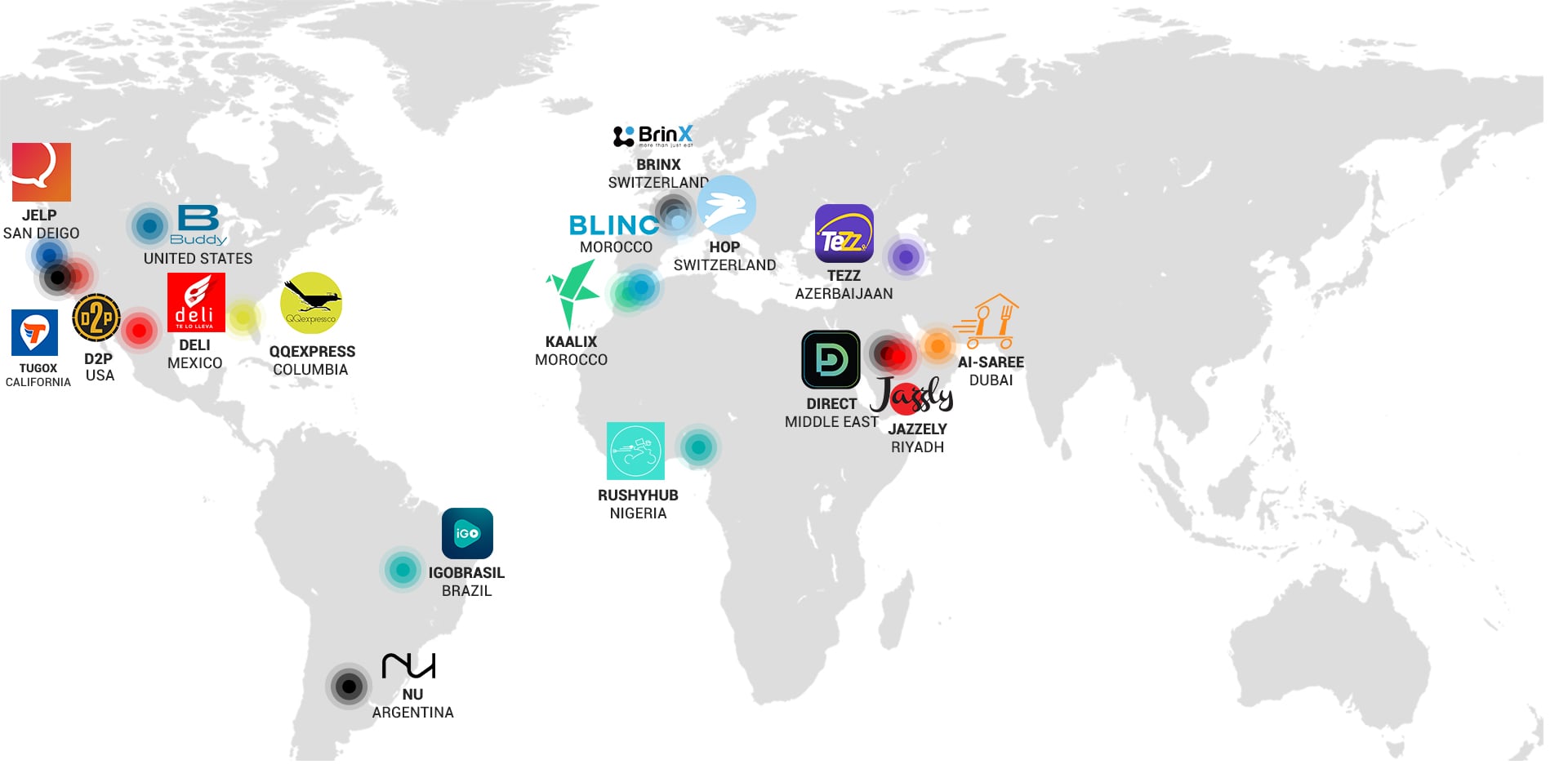 Want To Start Your Delivery Service Business Online???
We provide Effective Delivery Management Software Solution For Your Business With Complete Customization and White Labelling. Let's Schedule your personalised demo today!