Create Delivery Service App
Add online delivery procedure for your food, grocery, courier, flower, marijuana, booze, medicine, water bottle delivery business and create delivery service app for your business. Trust the expertise of App Emporio to help make it all in a smooth way. We've offering white labeling solution with complete customization in native Android and iOS platform. Let's start your traditional delivery services business online with our turnkey solution.
Develop Perfect Delivery Services App for Every Business
Hail Your Food, Grocery, Marijuana, Alcohol, Flower, Courier, Medicine Online With Our Create Delivery Services App Solution
From Your Place To Customer's Doorstep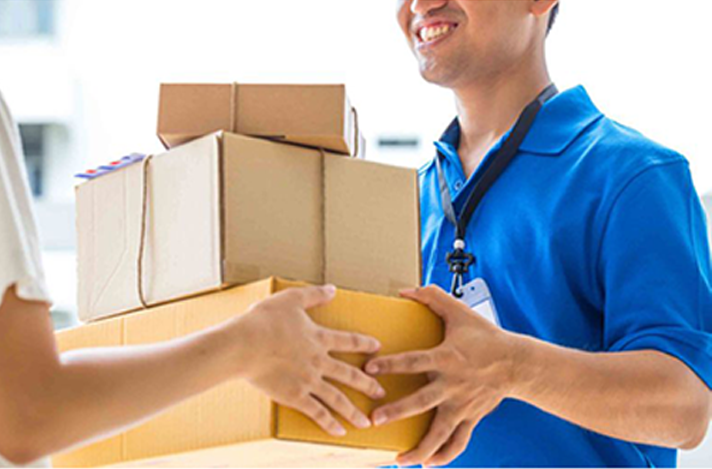 Heat up your delivery service business with our app solution. Include features like real-time tracking, detailed outlets and deliver place address along with delivering area navigation drawing on a google map.
Manage User expectation with personalizing product solution. With every order status update like (on the way, arrive etc.) Order Confirmation via email and SMS along with real-time delivery provider tracking facility.
Provide right direction to the delivery providers with outlet's location navigation features, Integrate GPS features for real-time tracking and route optimization fatality in delivery provider app.
What We Offer In Delivery Service Apps
App Emporio Make Delivery Service Apps With In-depth Delivery Chain Business Analysis And Craft a Turnkey Solution To Give More Connivance And Reliable Service Experience to Your Customers.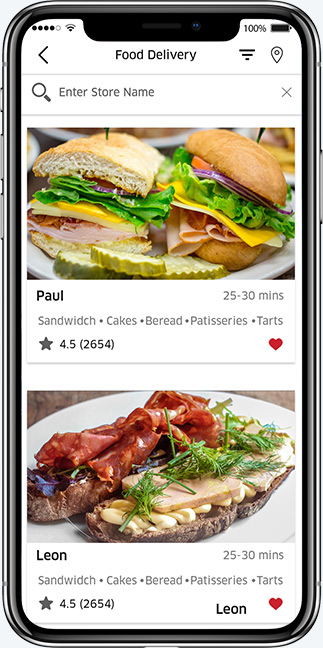 Login/Register
Pickup & Destination
Categories & Sub Categories
Item Detail & Description
Ingredients
Custom Product
Quantity
Add To Cart
Now & Later
Track Your Order
Get Delivery Information
Status Updates
Login / Register / Social Login
Submit Documents
Go Online / Offline
Receive New Order Request
Accept / Reject Request
Navigation
Manage Drivers
Track To Store Location
Accept / Reject Request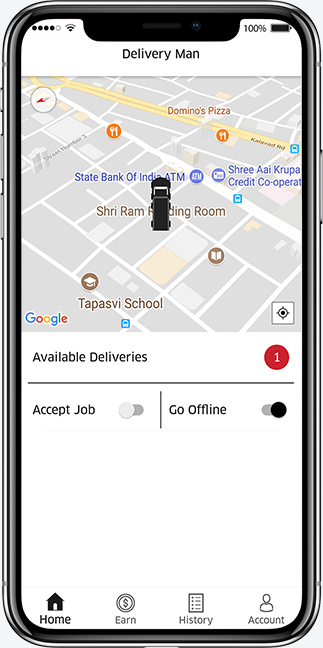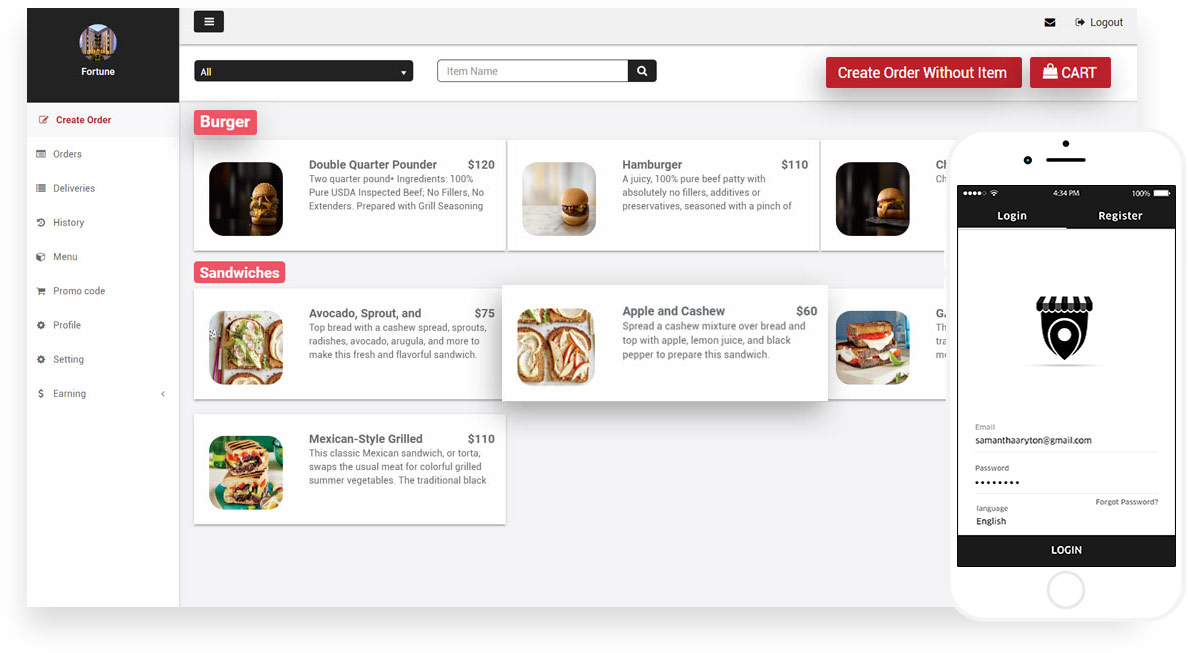 Login/Register
Manage Products
Product
Types Of Product
Manage Categories
Billing
Dispatch Order
Incoming Orders
Manage Categories
Incoming Orders
Dashboard
Map View
Users
Drivers
Cities
Payments
Settings
Service Types
Stores
Trips
Drivers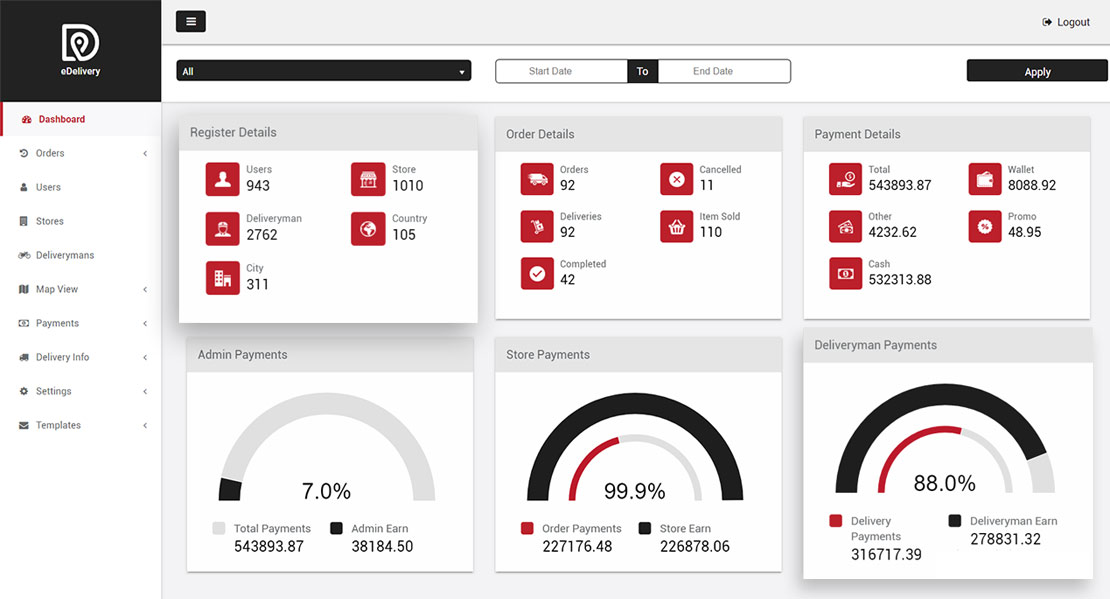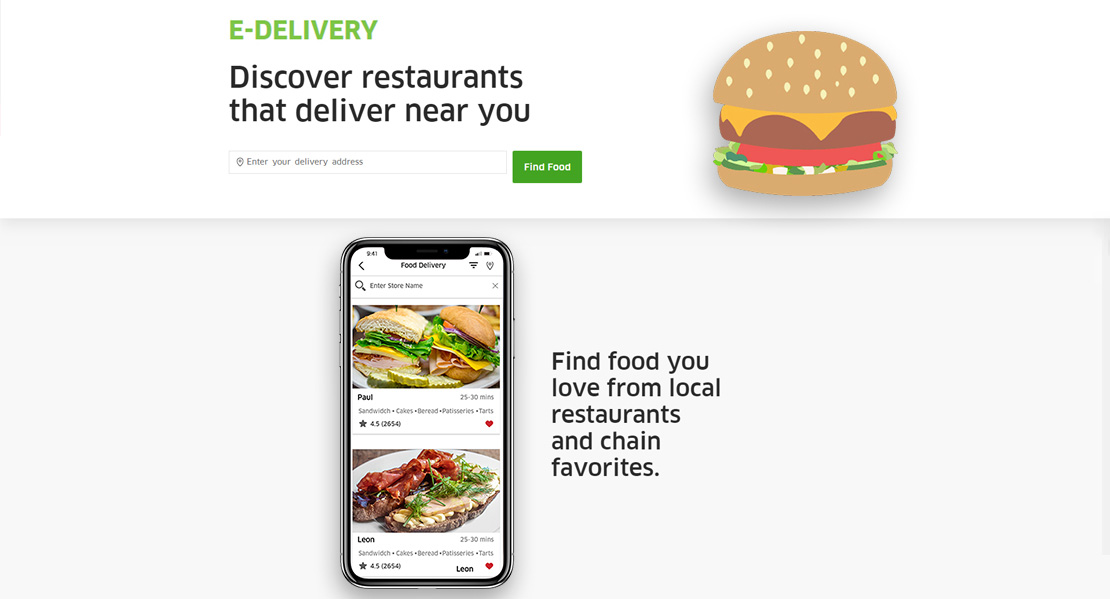 Tip
Invoice
Users
Feedback
Ability To Call Delivery Man
Stores
Service Types
Countries
Settings
Get Delivery Information
Delivery Services is Deliberate Business

Delivery Details
Manage every delivery service in-depth detail includes fees, pick up and delivery location, product details, payment mode, and profile details of customers, delivery providers and outlets.

Powerful
Payment Process
Powerful payment platform option that allows a customer to make a future order easy, re-order same product and online order that outlet owner can modify at virtual store.

Automate
Charge Calculation
Automate delivery charge calculation based on outlets to a customer location, vehicle types and surge rate depend on the location and setting configuration.

Earnings Reports
At the end of the day, month, year – every business wants a earning details to know how much they profit. We provide details earning data insight along with easy to understand graphical representation.

GPS integration
To provide more reliability in your delivery services procedure, we integrate GPS features to provide services like real-time tracking, navigation, route optimization and ETA.

Manage Users
Paper data storage is brainstorming task in delivering business, especially in a user profile and document management. In the delivery services app solution, we integrate customers, delivery providers, and outlets's online profile management features.
Clients Using Our Delivery App Across The World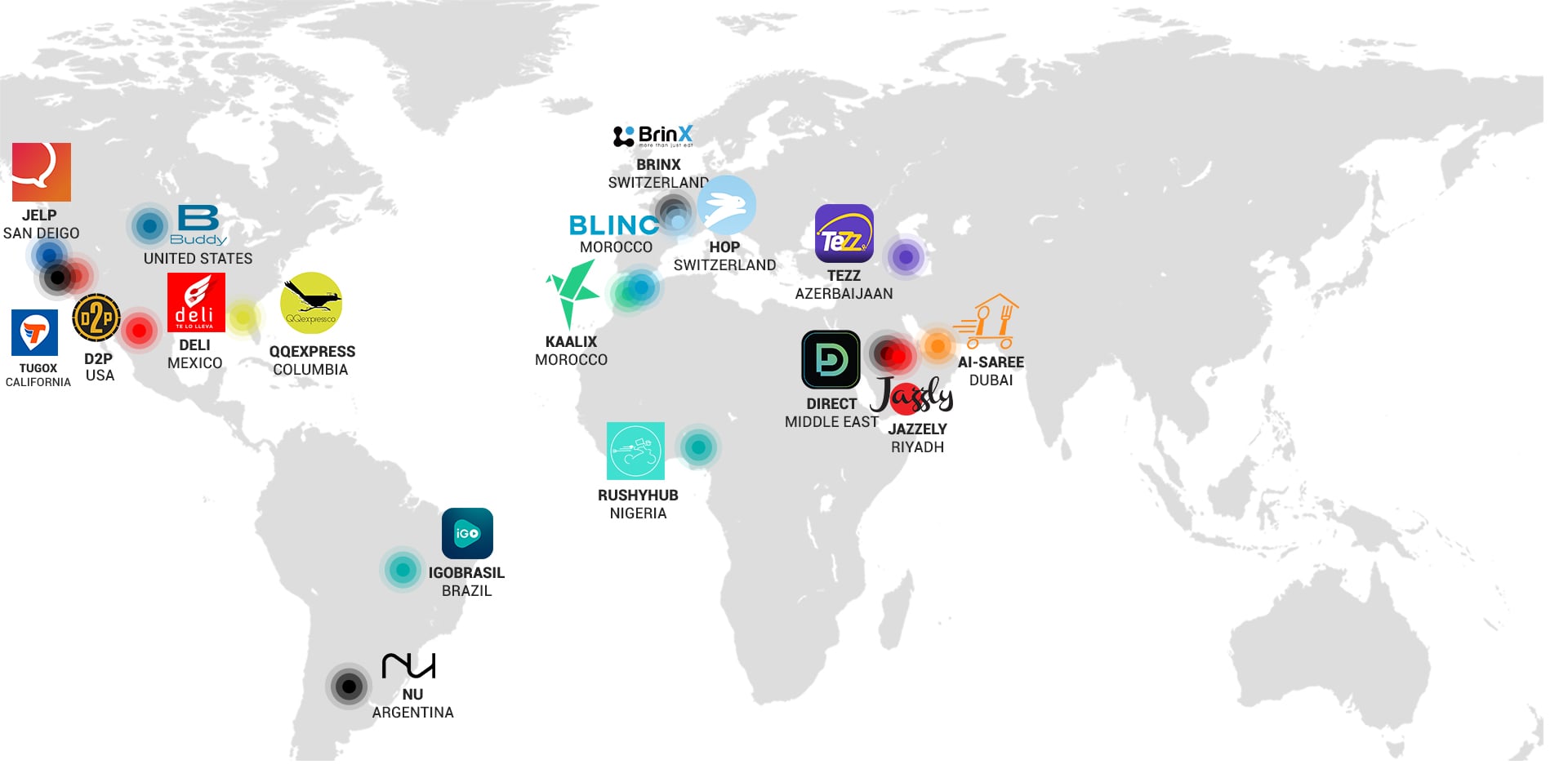 Wish To Develop Your Own Delivery Service App
Delivery is one of the most important services aspects of any business. If you also think same a delivery is a key part of your business this white label delivery service app solution is perfect for you.