Digital Marketing Strategies: Set Your Goals and Achieve Them in a Jiffy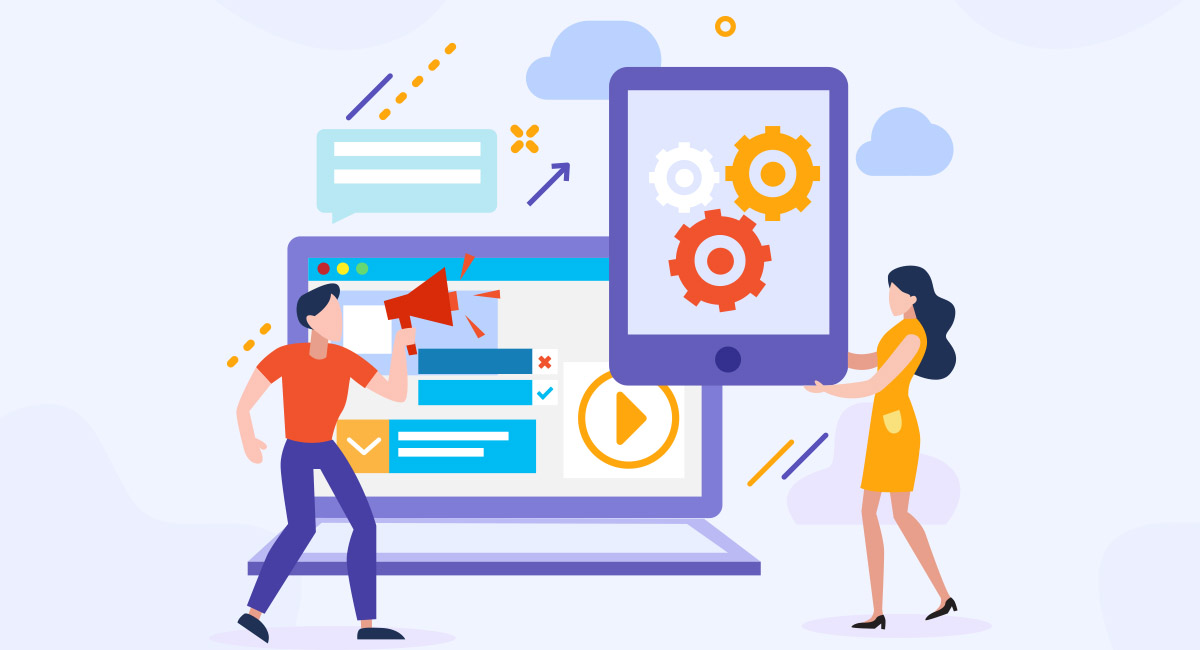 The fast pace of digital marketing makes it impossible to predict its future. Nevertheless, the ongoing pandemic of COVID-19 in the business world has caused many marketing agencies and marketers to predict and anticipate digital marketing strategies in 2021, in order to stay ahead of the curve. So far, businesses have moved their products and services online and allowed their employees to work remotely in 2021. Accordingly, companies will increasingly invest in digital marketing strategies in response to the continuing pandemic. In this blog, we are going to discuss effective digital marketing strategies that will help you keep up with the pace.
[toc]
Also, employees will continue to work remotely or in hybrid settings in 2021 thus you need to stay on top of the emerging trends. . In 2021, what will be the most important digital marketing trends that improve customer engagement and offers desirable results? It is important to engage and retain your current customers, and to generate more online traffic and revenue to increase your sales. The 9 trends listed below are worth considering.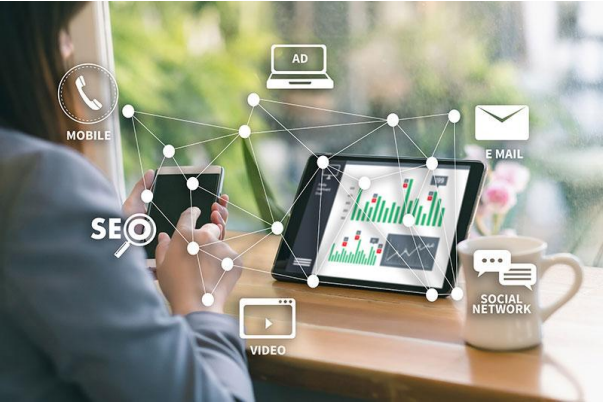 Digital Marketing Strategies- A Framework for Success
There are numerous digital marketing strategies and it is very useful in promoting the products and creating brand awareness. In today's scenario, the world is going digital and marketers are implementing various strategies that help them to generate leads and open the door for lucrative business opportunities.
So without any ado, explore nine powerful digital marketing strategies and communicate your brand message to your target audience.
1. Improve Your Online Presence With SEO
Orienting your website to appear when new visitors search for relevant search terms on Google or any other search engine is termed search engine optimization (SEO).
Three key components make up SEO:
Identifying your industry's customers' search terms
Creating useful, informative content that answers the questions these searchers ask
Making other websites link back to this content
By optimizing for SEO, you are able to reach new online audiences and communities dramatically. Bring them to your site where you can hopefully convert them into paying customers. When you use a website builder tool for creating your website, make sure to resolve any technical aspects that might come up to avoid SEO issues in the future.
2. Create Content that people are searching
You can identify keywords and topics consumers in your industry are searching for via SEO tools and Google Analytics data. You can use this data to create blogs and resources. Authentic and high-quality content is essential. Additionally, you can use these topics to improve and repurpose the information on your current highly searched blogs. Selling your product merely is not enough in today's world. Additionally, it is crucial that you build strong human connections. If you provide insightful and helpful content, you will become more trustworthy and credible with your potential clients
3. Use Video on Social Media
Marketing through social media will boom in 2021. Social media marketing based on videos dominates this segment. Videos are likely to be the most frequent form of social media content in 2021, as consumers engage with both image-based and video content. Times have changed and new apps like TikTok and Instagram Reels launched in 2020. . Using free Hootsuite alternatives to schedule your video can be a gamer changer for you for gaining more users at the best time. The best digital marketing course in Vadodara will teach you in-depth about social media marketing.
4. Chatbots
Digital marketing in 2021 will continue to be dominated by chatbots. With this AI-based chatbot solution, you can engage customers or site visitors in real-time chat, day or night.
The results of surveys show:
5. Omnichannel Marketing
In 2020, omnichannel marketing was a buzzword. Although the phrase is perhaps a little worn out now, the strategy is still ripe and relevant in 2021. You can engage customers using multiple channels (including social media, apps, email, and a blog) with omnichannel marketing. By doing omnichannel marketing well, you can offer your customers a more consistent brand experience that drives them to take action. For brands to stay ahead, the voice and message must be consistent across all media, such as physical storefronts, social media channels, online, catalogs, and everywhere else available. To achieve results, all channels must be combined into one overarching marketing campaign.
6. Conversational Marketing
With all that talk about chatbots, it becomes evident that modern marketing is more conversational. This is what people want, so brands are responding to it. Eighty-two percent of consumers want a quick response when they have a question. Using conversational marketing, marketers and customers are able to
communicate directly. Due to the increasing availability of multiple channels, brands are being able to reach customers on their terms: on devices, platforms, and at the times that suit them.
7. Optimizing Content Strategy for Voice Search
Currently, voice search does not appear in Google's algorithm, the most prominent and biggest search engine worldwide. The results of searches are still dictated by this algorithm. According to analysts, voice search will become more popular because of factors such as more mobile digital personal assistants, such as Siri, available to consumers. Therefore, it's important to stay at the forefront of voice search, especially for consumers who switch over to that medium. Create online content that is direct and conversational to align with search queries and be optimized for voice.
8. The Rise of Micro-Influencers
A social influencer is a person who has built a large following of quality content by producing engaging and relevant content. Influencers include Instagram stars, YouTube stars, and Instagram, Facebook, and Twitter users who have strong followings. As a result, the opinions they convey can impact their target audiences' behavior, an ability that most brands seek. By connecting with customers and building brand awareness through influencers, you can build brand recognition. Entrepreneur Kenny Schumacher has noted that utilizing micro-influencers in the business coaching space resulted in long lasting customer acquisition channels for his business Delesign. The digital marketing mix in 2021 will increasingly include micro-influencers as brands explore impact marketing strategies.
9. Funnel Building
The four stages of a sales funnel are AIDA: Awareness, Interest, Decision, and Action. Each step of the concept must be approached differently in order to send the right message at the right time
During the awareness stage, potential customers learn about your product and brand.
Prospects engage in the interest stage by conducting research to find the best solution to their issue and to reach their goals.
An ideal prospect is ready to make a purchase when they reach the decision stage.
In the action stage, the prospect purchase your product or service and become a customer.
10. Conversion Rate Optimization
Successful conversion rate optimization for any page or website requires developing a great plan. As the first step, it's imperative to recognize the areas of your website that need to be optimized. Then, optimize them to make sure things work fine. Remember, without detecting the leaks in your conversion funnel, all your efforts might go to waste.
The next step would be to figure out what journeys visitors take to complete a conversion goal. It would be best to track your website visitors' navigation paths and the web pages they visit before they convert. Additionally, one of the best ways to understand your customers is using a behavior analytics tool such as Watch Them Live. These services offer tools such as heatmaps and session replays that enable you to track visitors' interactions on your website in real-time.
Final Verdict
There are always new trends emerging and evolving in digital marketing. In today's digital marketing world, you need to do more than create amazing content and optimize it for search engines. Follow the digital marketing strategies outlined above to grow your business in 2021.