Doordash Clone
We offer the white label Doordash clone app solution for your eatery shop. We provide easier meal ordering process for your customers to get their favorite food at their doorstep with our ready to use doordash like app solution.
Why Choose App Emporio as Technology Partner

Reach More
Foodies
Heat-up the efficiency of your meal services business and provide online services with quick time delivered or takeaway service.

Save Time and Cost
of Delivery Service
Save time and services cost for each meal delivery with doordash clone app route optimization and navigation features.

Work
Management
Quick work management in our doordash like app solution. Manage your each order macro and micro level detail online.

Increase Your
Eatery Services
With our solution normally eatery store increase 2X customer reach in their first year. Let's Explore same in your business
What You Will Get With Doordash Clone Script App Solution
App Emporio analyzes in-depth food chain market and crafted easier and organized food store solution doordash clone script. Build your own doordash like a solution that fit on every screen of user devices.
With the help of mobile application, customers can access multiple food stores and menu product. Add meal dish to the cart with custom ingredient option. Pay meal charge online and track delivery service provider online along with rate and review features.
Social Media Login
Filtering Option
Order Confirmation Notification
Different Payment Option
Category and Subcategory
Now and Later
Real-time Tracking & ETA
Custom Food Items
Delivery providers can do registration within an app to do work as a delivery provider. With the help of delivery provider app, providers get the delivery request from the restaurants with accepting and reject options, do the route optimization on a Google map, manage new delivery request, check earning and delivery history.
Sign up/Login
Get Delivery Requests
Track locations
Submit Documents
Accept/Reject Request
Easy Navigation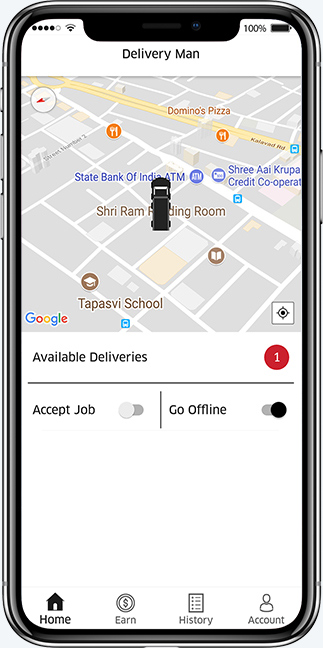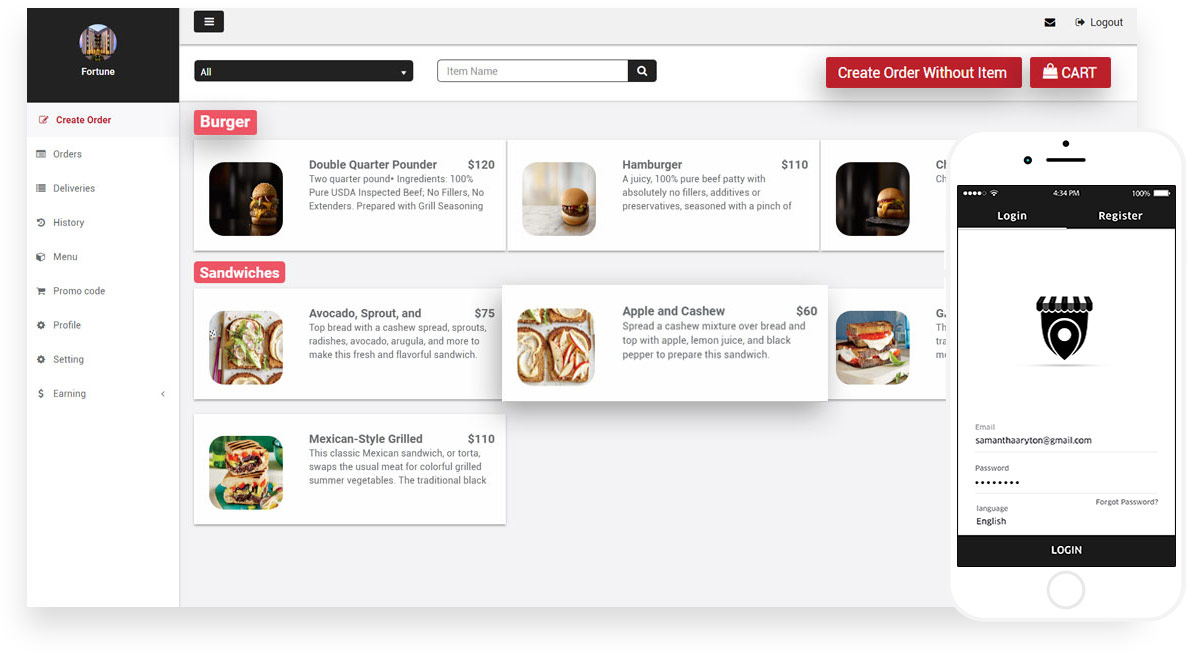 The Outlets App and Panel work similar and allow the outlet's owner to showcase their meal products, accept order request and give response as per availability of the meal. Manage all complete and pending orders and send delivery request to the delivery provider to dispatch the order. Do monitoring on earning details and check review and rating.
Create Profile
Manage Multiple order
Manage Delivery Staff
Manage Products
Send Delivery Request
Manage Payments
Powerful and complete feature loaded admin dashboard provides a right to business owners to manage a single/multi-outlets business at single place. Handle all micro and macro level of order details and manage all users details, earning history, map view to analyze real-time business work, access review and rating, promo and referral code and much more.
Manage Users
Map View
Add Service types
Add Restaurants
Manage Revenue
See all History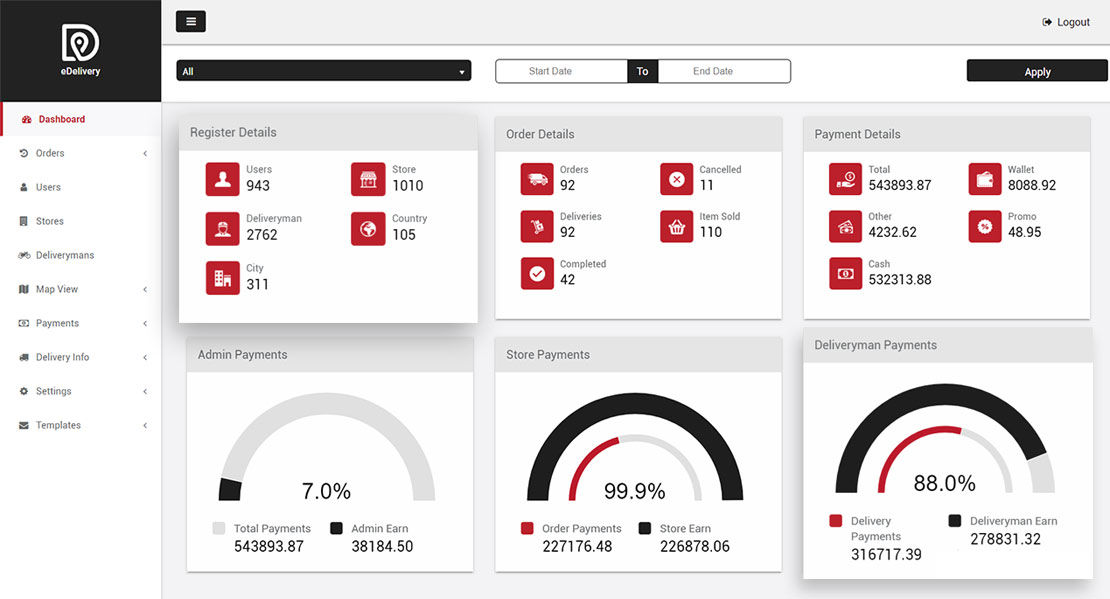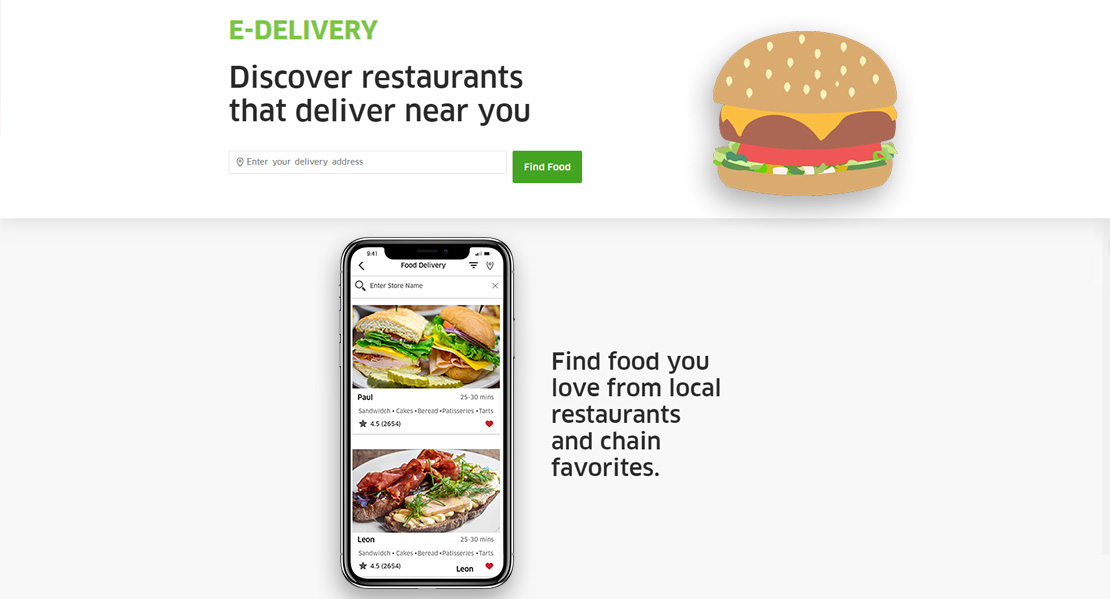 To provide more flexibility, we provide user panel to the customers. With the help of user panel, they can order the meal from different restaurants and get it their doorsteps with lots of great functions and enjoy the meal.
Login/Registration
See Menu With All Details
Service Types
Access Multiple Restaurants
Order Confirmation Notification
Different Payment Option
Grow your Eatery Business Online With Doordash Clone App

100% Customization
In our doordash clone script solution, we offer complete customization option as per vendors need.

White Labeling
Our White labeling feature allows you to launch Android and iOS apps with your brand name and logo.

Map View
Map view features provide an access to manage a real-time business procedure. Watch on every user work.

Social Media Integration
In our solution, we provide a social media login and the signup option for giving customer to more convenience in the registration process along with social sharing option

Online Order Management
Access each order macro and micro level of procedure online include Customer, delivery provider, payment, review details.

Digital Proof of Delivery
We integrate E-Pod features in our doordash like an app that allows you to get a proof of signature in order delivery time within apps.

Push Notification
Notification features allow you to a connect customer and provider end to end. Notify each procedure with push helps to active app user more time.

In-App Communication Service
In-app communication allows customer, delivery provider to call each other for any query and question also chat option give extra reliability to use service.
Do You Have Any Idea in Your Mind to Kick Start Your Meal Order, Delivery & Takeaway Services Business Like Doordash?