Food Delivery App Development
AppEmporio provides food delivery app development solution for startup businesses, restaurant chains, and single food stores. We offer seamless food delivery app to provide a convenience of service, reliable food ordering and comfortable delivery experience to your customers.
Restaurant Delivery App Development Procedure
The Restaurant Delivery App Development Procedure Starts With An Introductory Face to Your Complete Features Loaded Application. As a Leading mobility service provider, We Always Seek Perfection.

Intention Planning
Basic requirement gathering for application idea and features requirement.

Development
We develop Android and iOS applications for on-demand
services.

Testing
We work with the agile process to develop apps stable and bug-free.

Launch
After the entire development process, we help to publish apps on various app stores.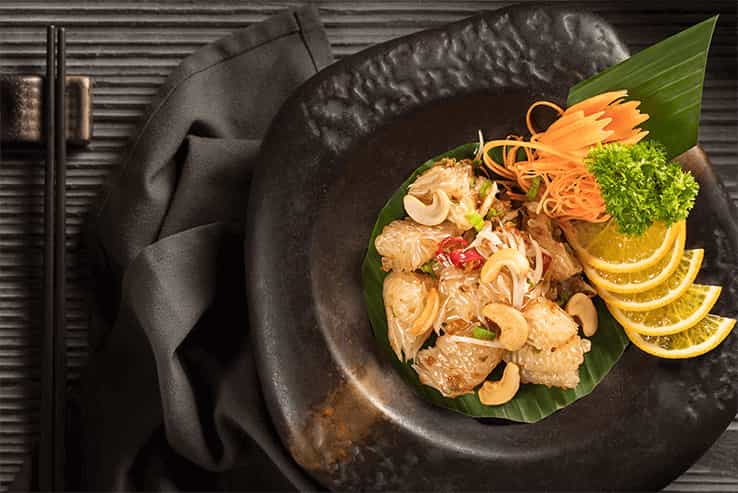 Why Restaurant Chain Business Need
To Build On-Demand Food Delivery App?
Are you struggling to attract customers to your restaurant?
Then, it's the right time to change traditional business online. The reason is that customers are more tech-savvy than the past and they want on-demand services. With our on-demand food delivery app development solution, you can manage your restaurant chain business online. Provide services to customers for ordering food online with features like custom their meal as per like/dislike, pay online for order, tracking of delivery provider, and share review and rating for the services. It's not only beneficial for the customers, but it is beneficial even for your restaurant business too. Manage each macro and micro level of order details online along with managing all details of delivery providers, customers, and restaurant partners.
What Do We Offer in Food Delivery App Development Solution?
We Provide Mobile Apps And Web Console As Below With Our Food Delivery App Development Solution.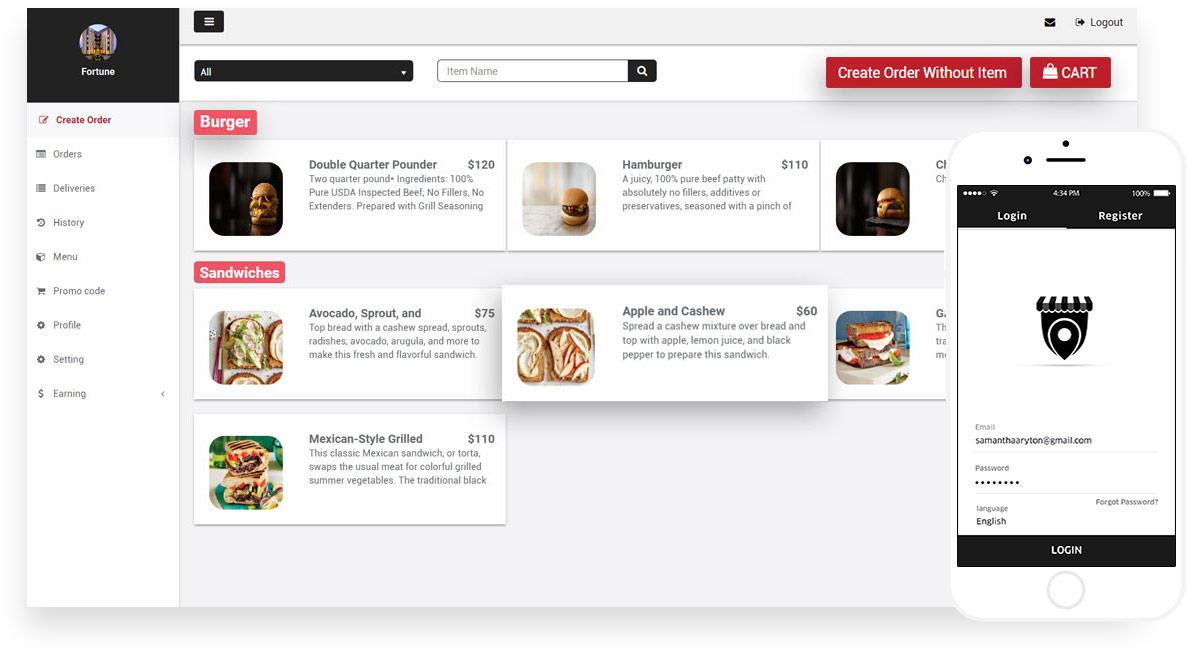 Online Order Request
Restaurants get the online order request from the customers. With the help of the app and panel, customers can handle the multiple orders at the same time.

Manage Products
With the help of the app and panel, the restaurants can manage product menu. They can add, edit and update items as per the availability of the food items.

Manage Delivery Providers
They can send the delivery request to the delivery provider to dispatch the customer's order and manage the providers with add and decline rights.

Earning Details
Restaurant owners can check their earning report for every order with its details and know daily, weekly, and yearly earning and can explore it on the excel sheet.

History
Restaurants can easily manage the complete order history with macro-level customer's and delivery provider's details along with the enqueueing orders.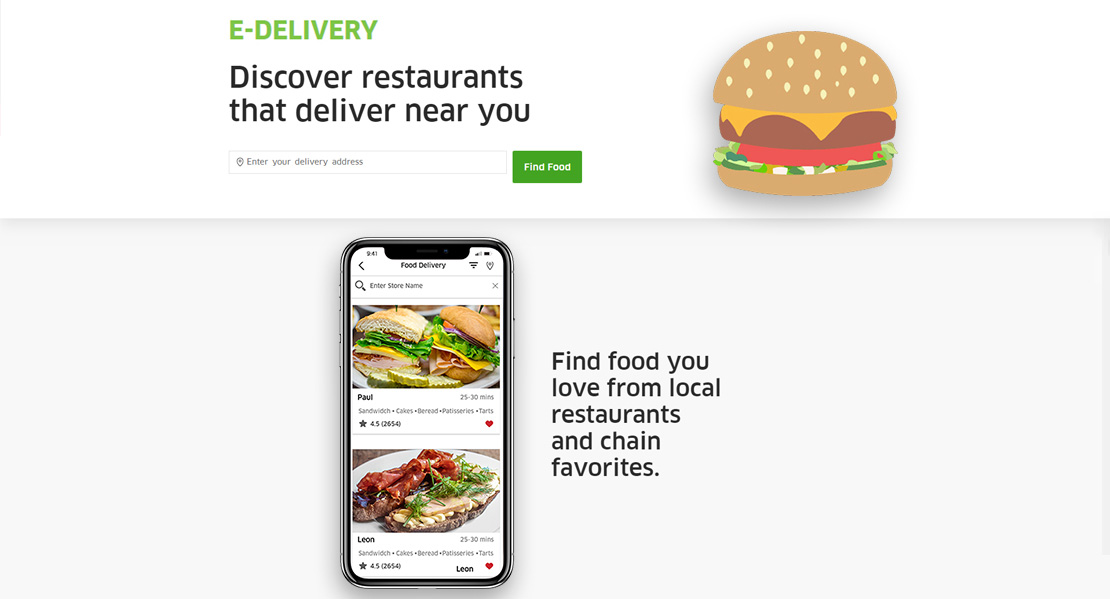 Social Media Login/Sign Up
Customers can use their social media accounts to login or signup on the user panel or they can use Email/phone no. and password.

Access Multiple Restaurant
Customers can explore the multiple restaurants which are nearby their location. And can check their food menus and items.

Order Confirmation Notification
Customers get the order confirmation notification when the restaurant accepts the order request. With the notification, they get the details of delivery providers and ordered items.

Different Payment Options
Customers have different payment options to pay the food items and delivery services. They can do payment by using a credit/debit card, net banking or COD.

Rating and Review
Customers can share their experience related to restaurant and provider's services by giving reviews. They can rate services on the scale of five stars.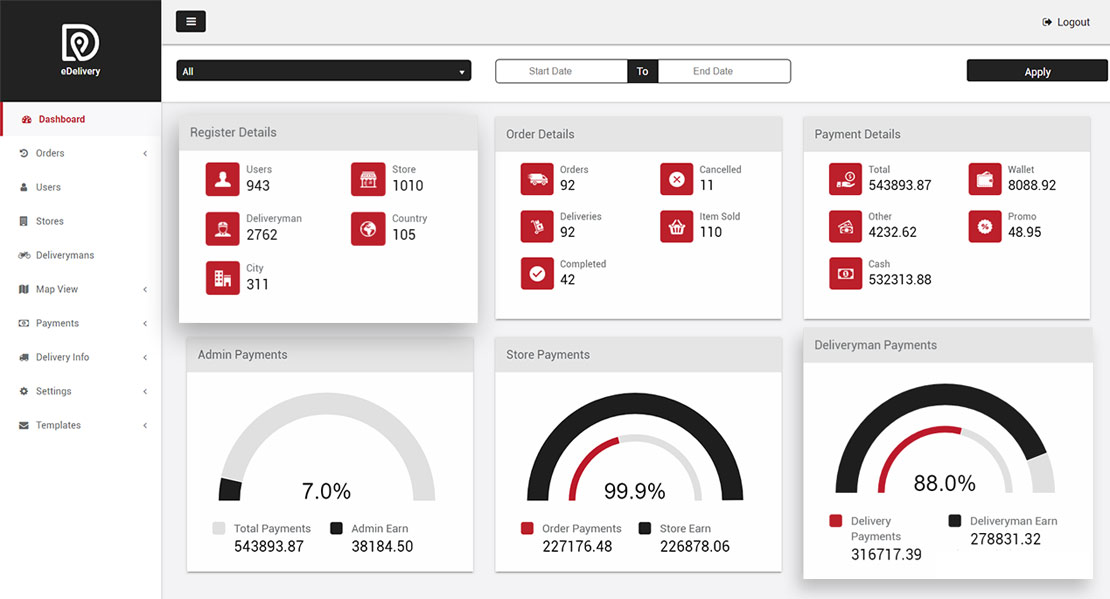 User Management
Admin can manage customers, delivery staff and restaurants with their details. Admin has an authority to add or remove the users.

Map View
Admin can view each delivery activity along with the provider's activity and details, real-time tracking on the Google Maps.

Billing Management
From the dashboard, admin can manage each billing details with the complete history and graphical insight to understand all earning reports easily.

Settings
Admin has an authority to change the essential setting like SMS, Email template and notification. They can do changes in any settings.

Handle Delivery Services
Admin can handle all delivery services and see all delivery records with details like items name and price, customers, providers, and restaurants.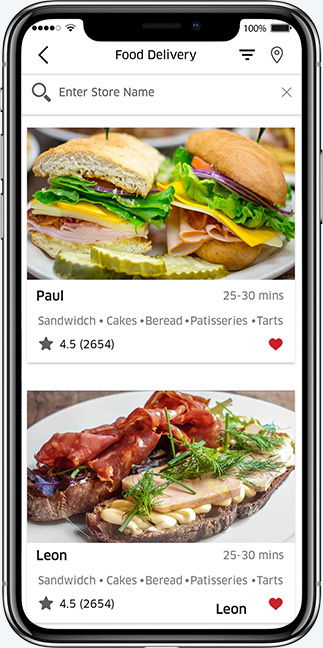 Multiple Restaurant Option
When customers set their location in the app, they get the list of multiple restaurants which are nearby their location.

Filtering Option
Customers can filter the different restaurant's menu and prices with the help of filtering options. By using it, they can compare different restaurants.

Get Notification
Customers get different notifications from restaurants like order confirmation with the provider's details and restaurant's offers and discounts.

Real-time Tracking
Customers can do the real-time tracking of the delivery provider on the Google Maps and know that when the order will arrive with the help of ETA.

Referral Code
Customers can share the referral code to their friends on social media and get the benefits from the restaurants.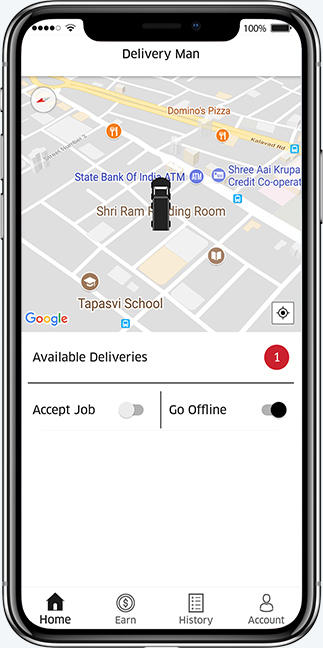 Document Submission
To work as a delivery provider, a person has to submit required documents to the admin. With the help of provider app, they can send the documents and do the registration.

Get Order Request
After getting the approval notification from the admin, providers are able to do work and get the delivery requests from the restaurants.

Accept and Reject Option
Providers have request accept and reject option. If they are not free or they are busy with delivery services, they can reject the delivery request of the restaurants.

GPS Services
With the help of GPS services, providers can do the route optimization of restaurant's and customer's location.

Earning Details
Providers can manage their earning reports with all details like order and earning details. They can see their daily, weekly and monthly earning details.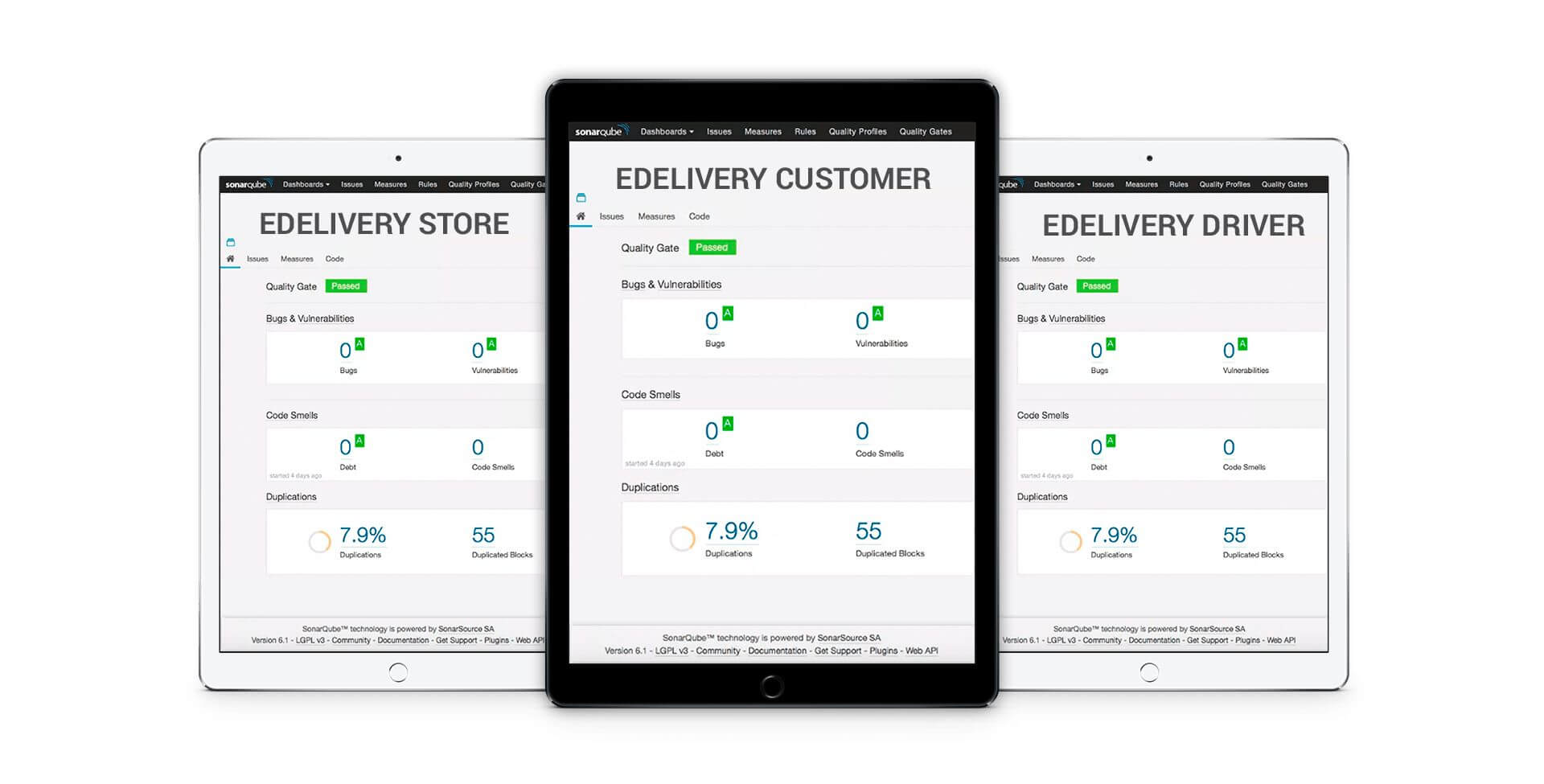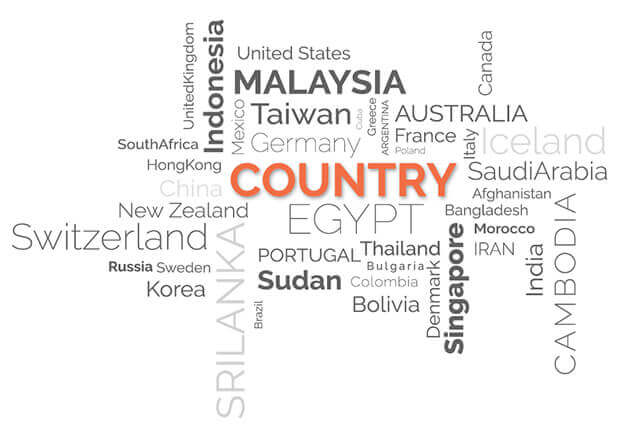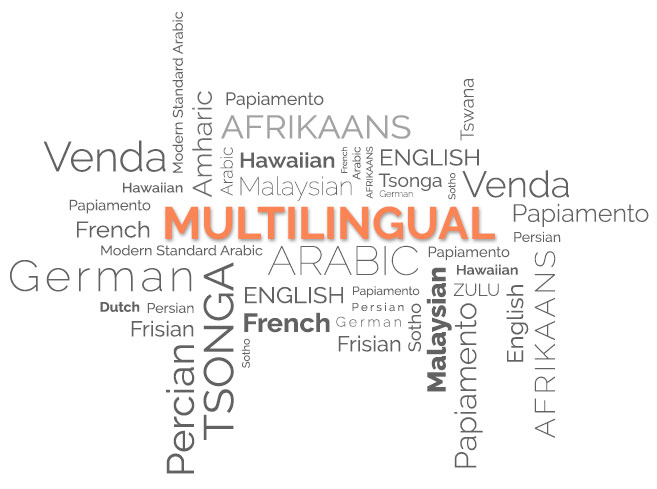 Choose Your Favourite Color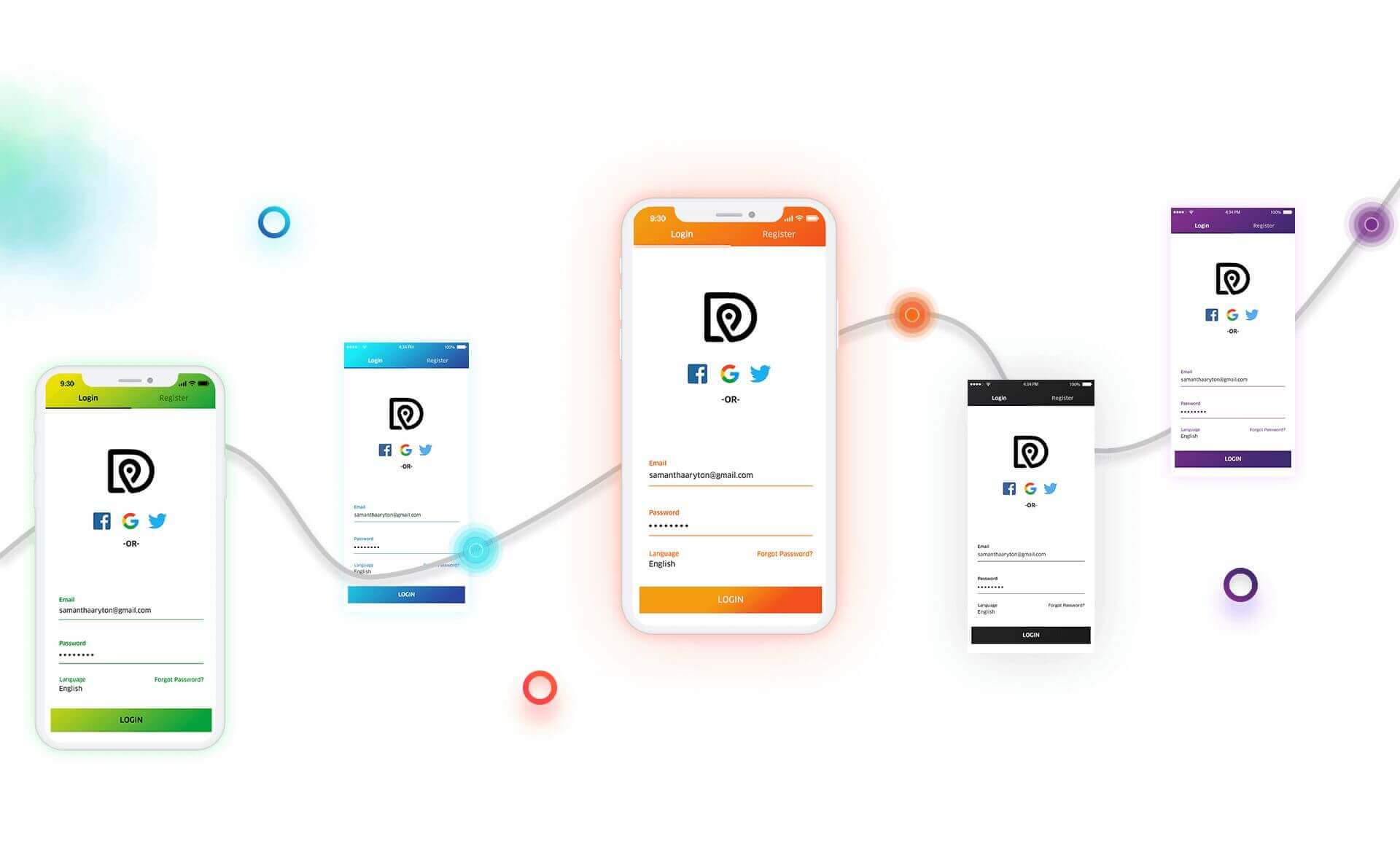 Clients Using Our Delivery App Across The World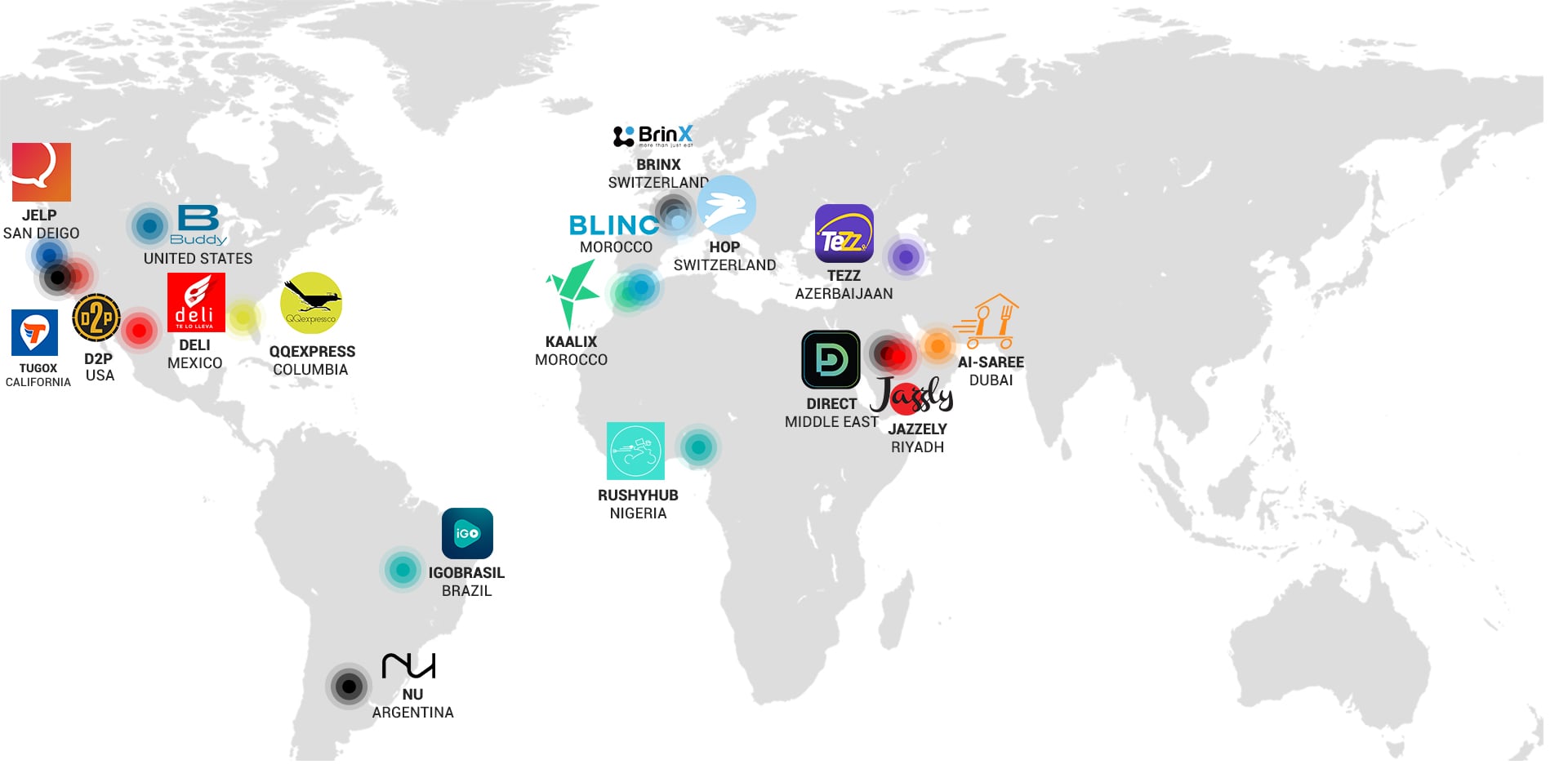 Wish To Start Your Traditional Restaurant Business Online?
We Provide a tremendous opportunity to the entrepreneur and restaurant owner to start their restaurant business online with our ready-made food delivery app.