FoodPanda Clone
Without having a mobile app food chain business will not be complete. Customers are also demanding mobile app services to order their favorite meal because it gives the convenience and quickness in ordering service. We offer a FoodPanda Clone app a straightforward solution to provide online order, delivery, and takeaway service to your customer. Our Foodpanda like apps is completely customizable and white labeled with your brand name and logos.
Advanced Features – FoodPanda Clone Script
In a FoodPanda Clone Script, We Provide Valuable Features Which Are Conducive to Your Restaurant Business.

Social Media Integration
We provide a social media integration in which anyone can do log-in and sharing with the social media.

100% Customizable
We provide you customizable clone in which you can do customization as per your requirements.

User-Friendly
We provide mobile app as well as web panel also. Because people can easily use it.

Responsive Design
We create a responsive design in the app. Design adjust as per the screen size of mobile, tablet and desktop.
Foodpanda Clone App – A Perfect Solution For
Eatery Shop
Cafe
Food Store
Restaurant
Fast Food Store
Pizza Parlor
Cake Shop
Hotel
Know What We Provider With Foodpanda Clone
To Make An Easy Process With Foodpanda Clone, We Provide a Customer App With Panel, Store App with Panel, Delivery Provider App, And Powerful Dashboard For The Admin.
Customer App
To Do a Food Order, Customer Use This App. By Using The App, They Get Food At Their Doorsteps.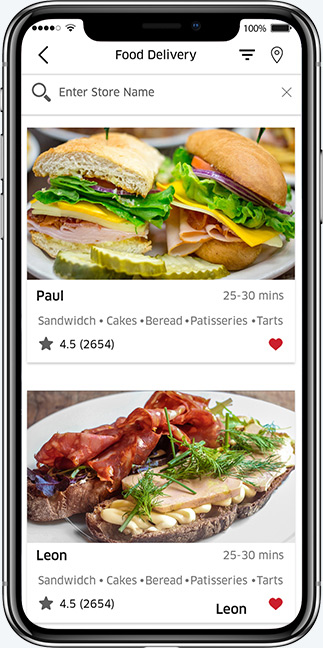 Sign Up / Login
The customer can Sign up for social media or go with email and password option.

Access Nearby Store Menus
Though the GPS services, they get the multiple restaurants list, which is nearby their location.

Customized Orders
After comparing menus and prices they give orders of their favorite food with custom ingredient option.

Payment Option
We provide a secured payment option in which they can make payment either cash or card.
Provider App
To Manage Every Access To The Delivery, We Provide The Provider App For The Delivery Staff.

Registration
To do work as a provider, registration is compulsory.

Document Submission
After registration, Provider must submit the required documents to the app admin

App Login
To get orders from the store panel/app login is required for the Providers.

Get New Service Requests
Providers get the delivery requests from the different restaurants.

Track Location
Providers can track the outlet location to their current location as well as customer's location also.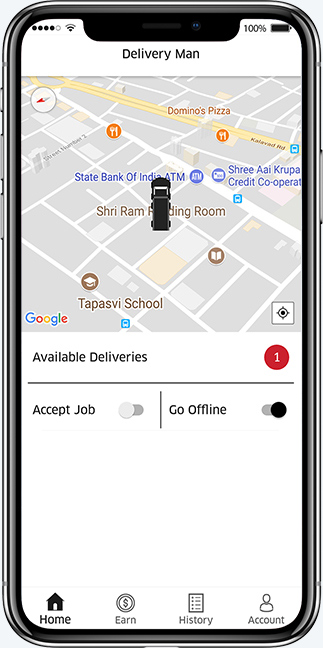 Store App/Panel
To Manage The Orders And Products, We Offer Store App as Well as Panel For The Restaurant's Owners.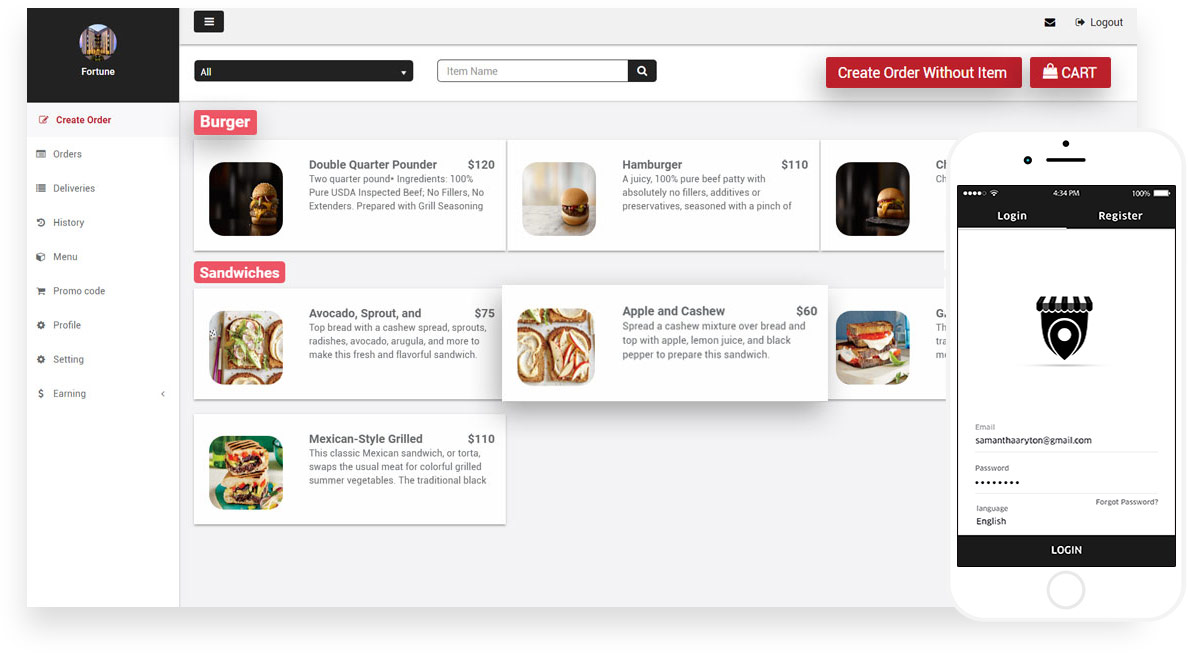 Manage Product
With App and Panel, Restaurant Owners manage the product by doing add/update/delete.

Manage Orders
It may possible that they get at a time multiple orders from the customers. It will help you manage orders

Manage Payment
Customers do a different type of payment like cash or card. It helps to manage Payment.

Mange Drivers
They can manage drivers to deliver orders at the customer's address.
Admin Dashboard
To Manage Single/Multi Eatery Business, We Offer a Powerful Dashboard For The Admin.

Manage Users
With the Dashboard, Admin can manage all users Profile with rights to add/edit/delete users.

Complete History
In Dashboard Admin can a manage complete history of completed order.

General Setting
Email, SMS template, site info, contact inquiry, and currency can be managed in the dashboard

Multi Restaurant Accessibility
Admin can team up with different restaurant owners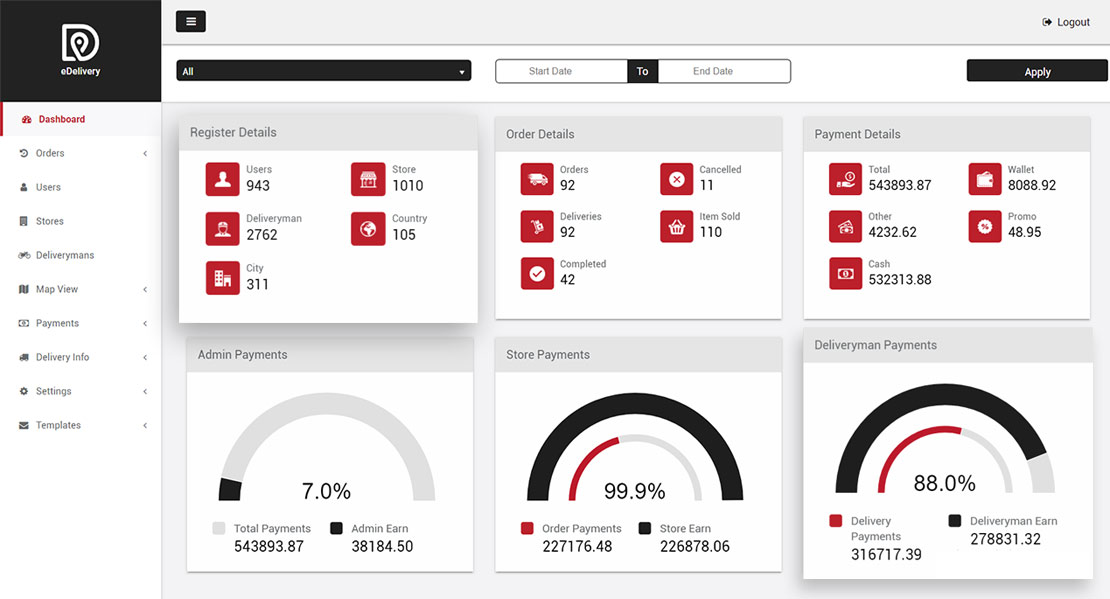 User Panel
To Provide Extra Functionality to The Customers, We Offer User Panel Along With The Mobile App. By using Panel User Can
Also Order The Food And Get It Their Doorsteps. It Works Same As The Mobile App.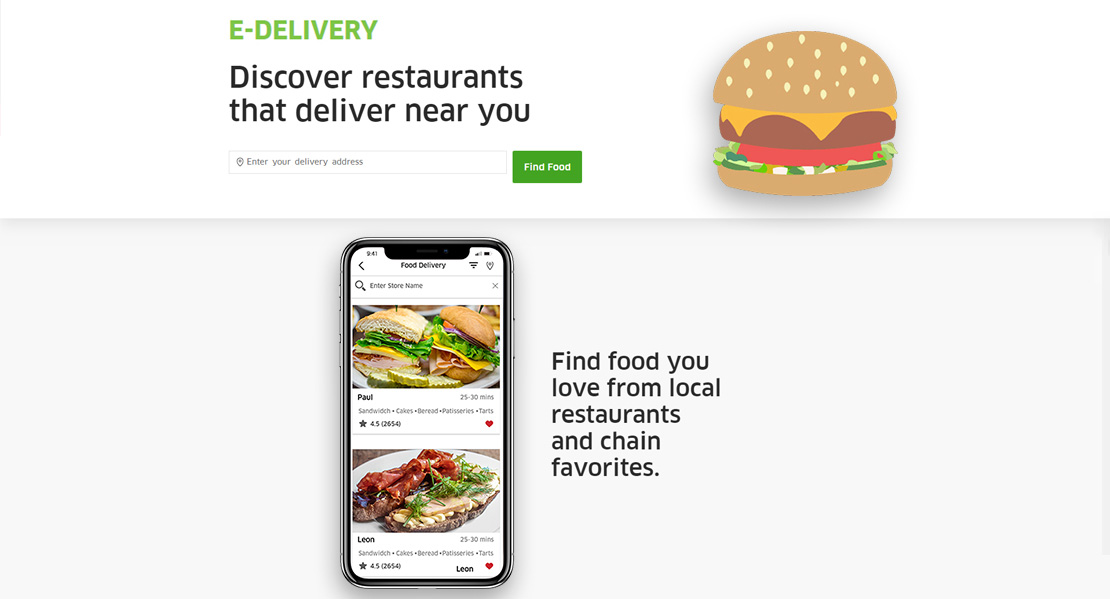 Multiple Option
When they set their location they can get the multiple options to select the restaurant.

Compare The Restaurant
According to the menus, prices or review and the rate they can compare the restaurants.

Notification
From the restaurants and the providers, they get the notification like order is confirmed, on the way and at their doorsteps.

Review and Rating
According to the Restaurant's services and cuisine they can give the review and rate to the restaurant.
Client Using Our  Delivery App Across The World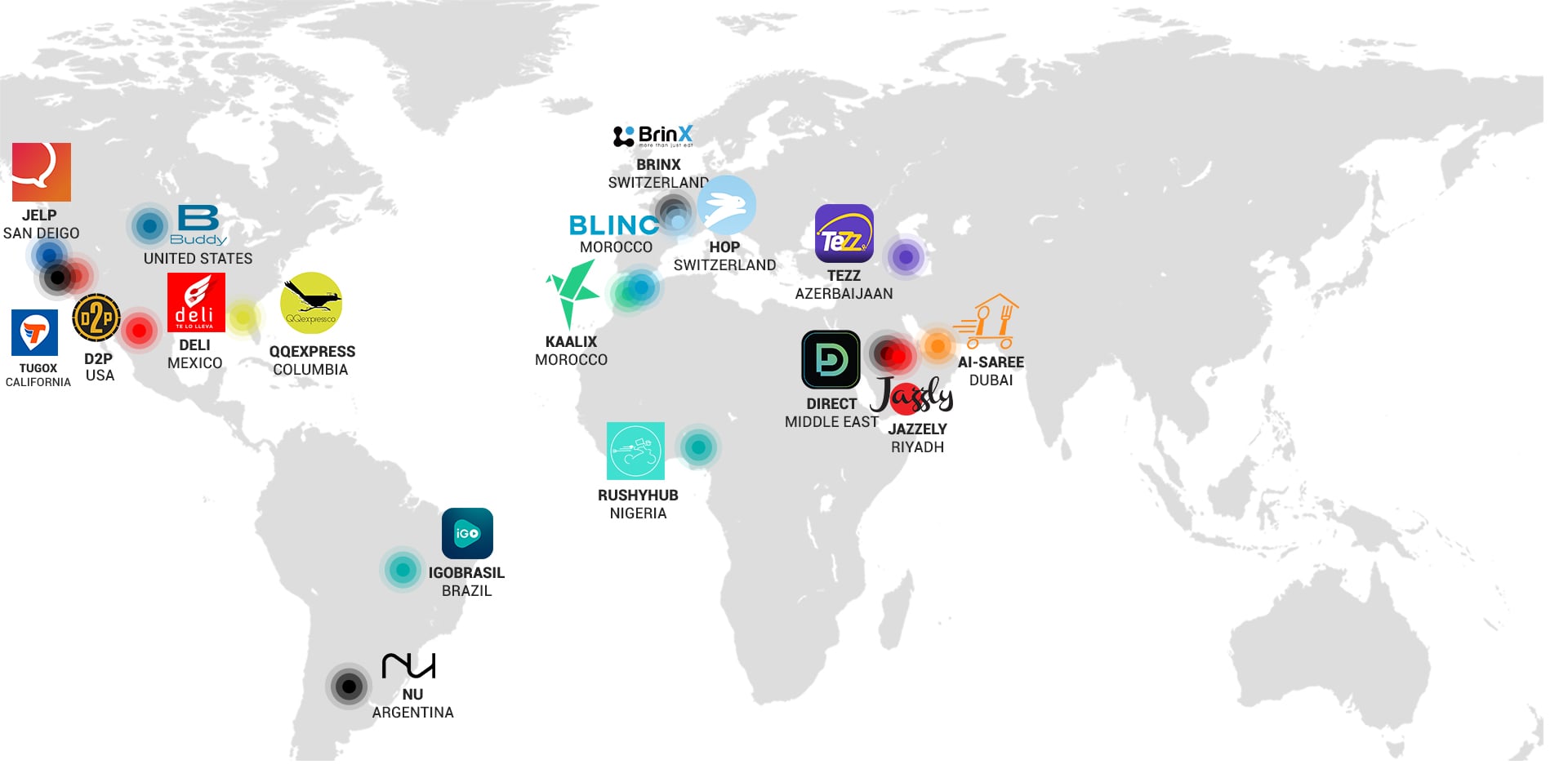 Are You Looking to Develop Mobile App? Then,
Establish a Superior Mobile App with FoodPanda Clone for your Restaurant Business