Instacart Clone,

An Online Grocery Delivery App Script
Grocery shopping holds its importance to every household. The technology of today guarantees evolved concept implementation, and one can benefit the most from the online grocery shopping. It not only offers a convenient shopping experience but also saves time and proves profitable for businesses. AppEmporio offers you Instacart clone – an online grocery shopping app that makes it easier for you to reach more extensive audience bases. This grocery delivery app clone includes every required feature and follows an efficient workflow that provides reliable ordering and delivery services to customers' doorsteps.
Know-How Our Grocery Delivery App Clone Works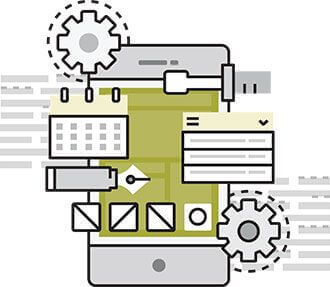 Customer can access surrounding area supermarket product list

Order A needed product online with adjustment of quantity

Online Bill Payment with secure payment platform.

Outlets owners give response for service as per availability of products.

Notify For every phase of delivery services with Real Time Tracking.

The customer can get their product at a doorstep.

Rate and review product and delivery services.
Know What We Offer With Instacart Clone App
Now a customer can order their favorite grocery at the doorstep with AppEmporio's Instacart Clone App Solution. We offer complete branding and customization facility in instacart like app solution. Provide a reliable and convenient grocery ordering experience to your customer. With this grocery delivery app clone you can extend your business to multiple locations and get new customers and that helps to grow your grocery chain business exponentially.
Customer App
By Using This App, Customers Can Order Grocery From Their Favorite Supermarket And Get It On Their Doorsteps.
Multiple Stores Access
Customer can access multiple stores product list and order at one time.
Custom Quantity
Customers can manage product quantity as per their needs and they can add or remove from the cart.
Multiple Payment Platform
To pay the order charges, customers have multiple options. They can use online or COD.
Rate and Review
Once a customer gets their product on the doorstep. The last step is review a outlets and delivery provider service and rate on a scale of five stars.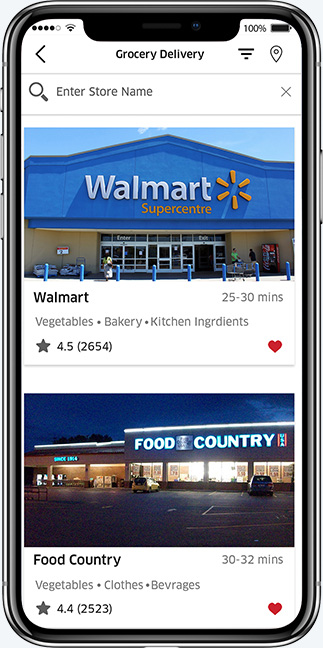 Provider App
An App For a Delivery Provider. To Manage Every Access To Delivery Services.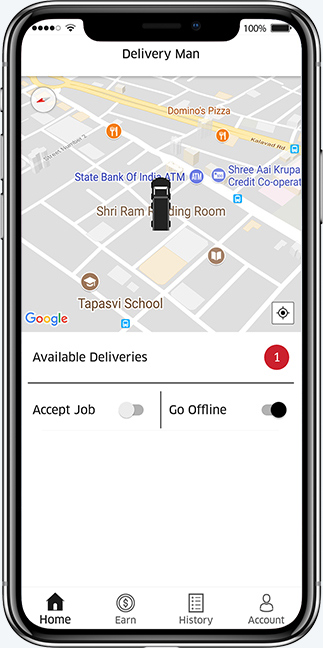 Track Location
In-App delivery provider track outlets location to their current location for pickup product.
Multiple Order
The delivery provider can access multiple delivery services at a single time.
Status Updates
In each phase of services – delivery provider needs to update a status like on the way, arrived etc.
Ability to Call a Customer and Outlets
Within apps, the delivery provider can call a customer as well as outlets for and issue or query for delivery service.
Store App & Panel
To Manage Each Order Details Online, We Offer Store App And Panel With Instacart Clone, That Help to Showcase Your All Product Online.
Manage Products
With App and Panel outlets vendors manage user's order online and add/edit/decline product details.
Online Order
Get an online order request and response as per product availability.
Payment Statement
Access each order payment details online with reports based on daily, monthly, yearly.
Manage Delivery Provider
In-store app and panel outlets owner manage delivery provider profile and add, edit, decline profile anytime.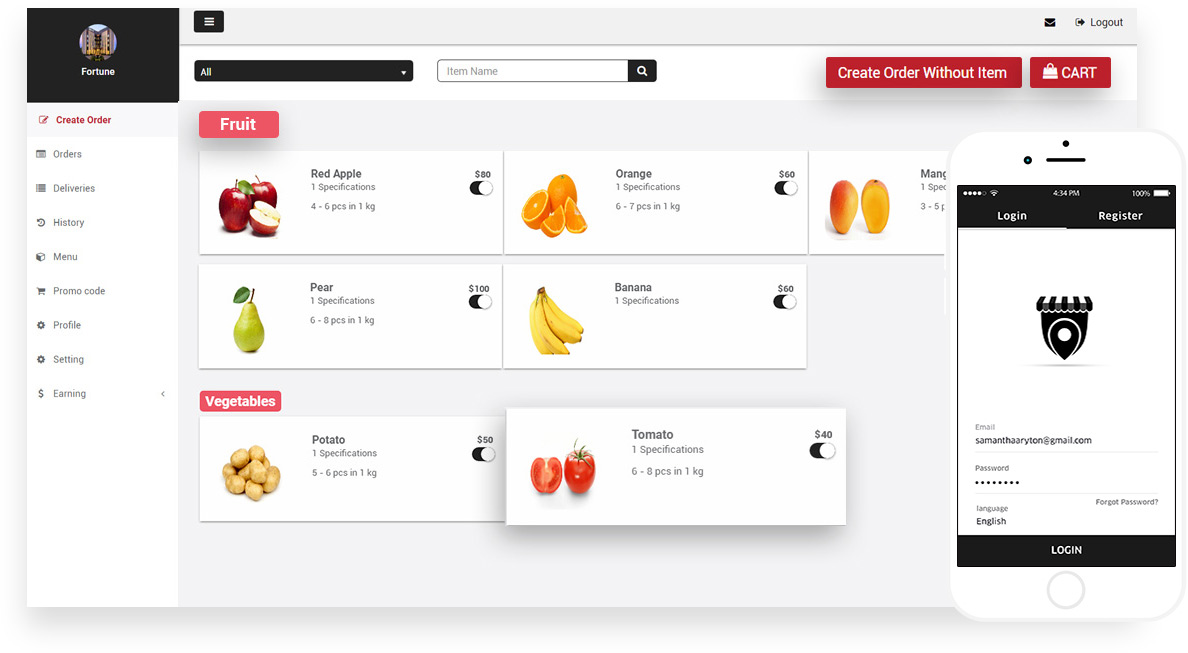 Admin Panel
Complete Features Loaded Dashboard of Grocery Delivery App Script To Manage Single/Multi Grocery Store Business Online.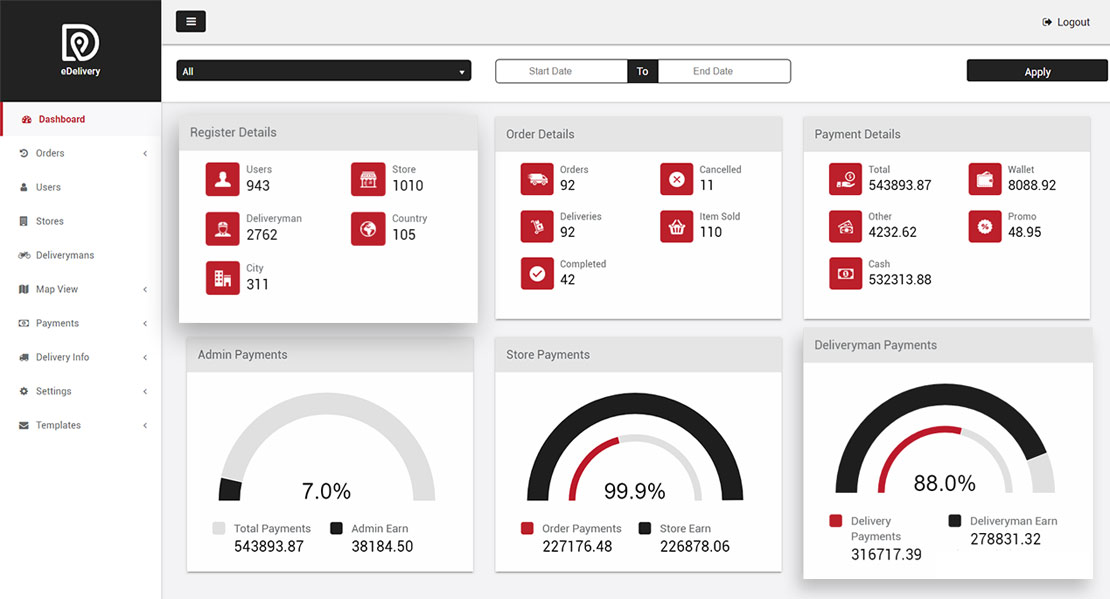 Manage User
With Dashboard Admin can manage each user profile with add/ edit/decline rights.
Multi Cities / Countries
Within the dashboard, admin can access multi cities and countries business services with on / off option.
History
In Dashboard Admin access each order and delivery macro and micro level details.
Settings
Admin can manage setting of essential features SMS and Email Template, surge charge etc.
User Panel
To Provide Extra Order Funnel To The Customers, We Include a User Panel. With It Customer Can Order Their Needed Grocery at Doorstep.
Multi-Store Accessibility
Operate surrounding area supermarket product list and order as per their needs.
Multiple Payment Option
For providing more reliability in service we integrate multiple payment option customer can pay their order charge via card or go with COD option.
Rate and Review
The customer can rate the delivery provider and outlets services and share their thoughts as a review.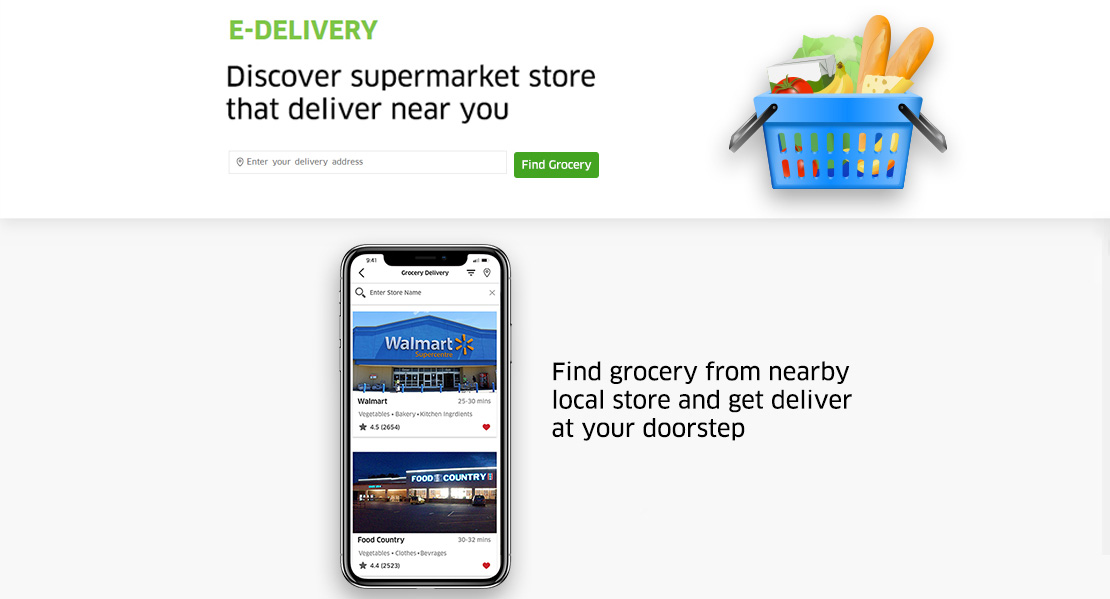 Client Using Our Grocery Delivery App Across The World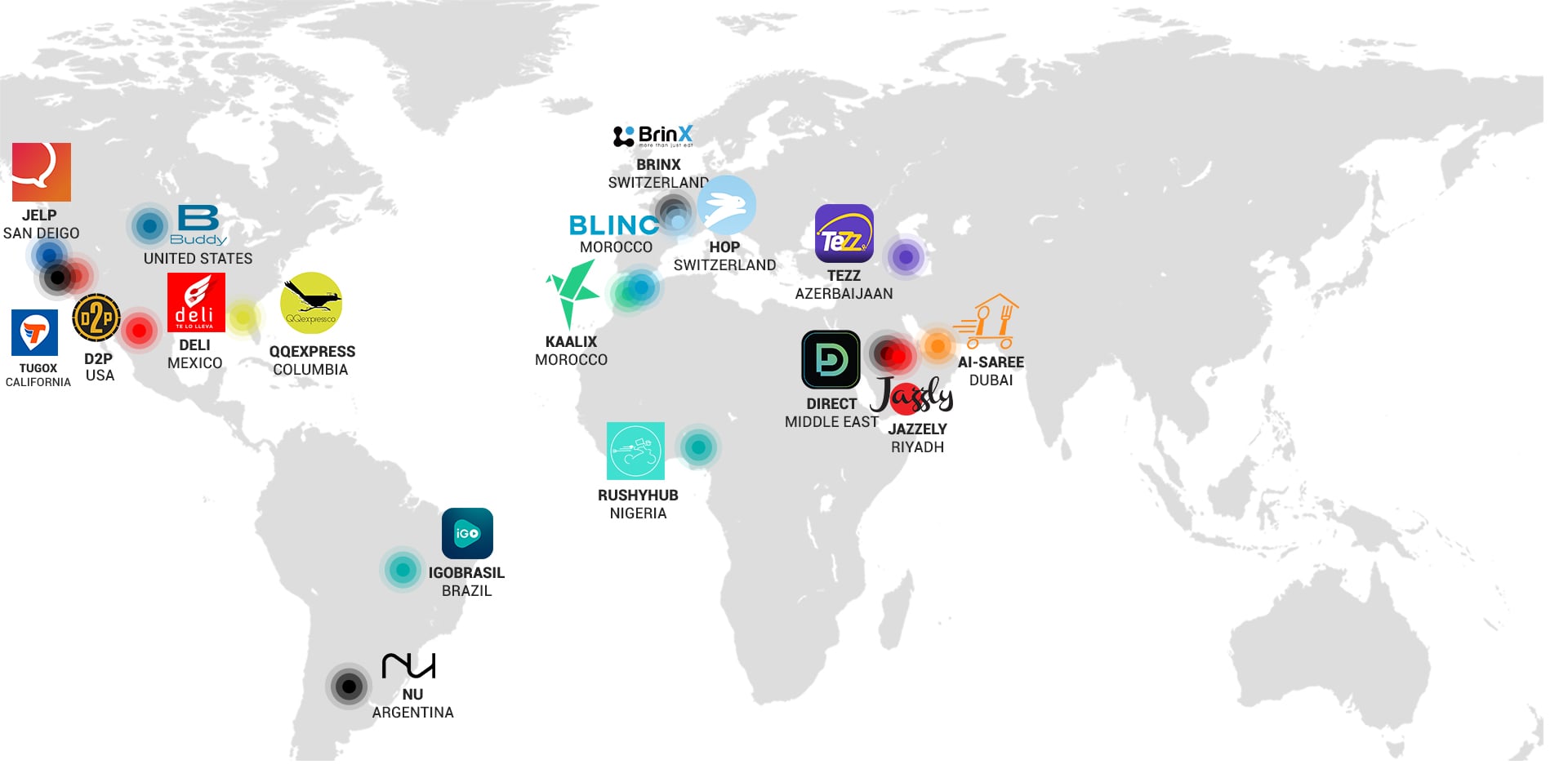 Build a Perfect Instacart Like Delivery App Script Solution
Let's move on traditional supermarket business to with our instacart like grocery delivery script.