HappyFresh Clone
App Emporio offers most robust solution for your grocery store business. With our HappyFresh Clone customers can access multiple stores. You can easily manage product menus request for delivery & pickup services by using web and apps in a reliable way with facilitated features like real-time tracking, in-app payment through multiple payment option and rate, review at the end of service.
Customer Order
Serve an online ordering service to your customers with web and mobile application. They can access multiple outlets and send orders for the required grocery items. They have lots of features like order confirmation, in-app online payment, real-time tracking, status notification and rate, review service.
Manage Order
With Happy Fresh clone solution, we provide mobile app and web solution to manage customers order request and product items. Store owner gets an order request online – response as per service availability, and send a delivery request to the service provider to dispatch the order at customer's doorsteps.
Delivery and Pickup
This service based on customer's specification after the ordering process phase customers can choose an option like delivery provider comes to deliver grocery items to their doorstep or later they pick up it from the outlets. Delivery service depends on customers.
What We Offer in HappyFresh Clone Script App
Are you looking for an order, delivery, takeaway service apps for supermarket business? We offer happyfresh clone script app solution that builds with a latest technology and tools and loaded with all in demand feature that help you to run and grow a business digitally.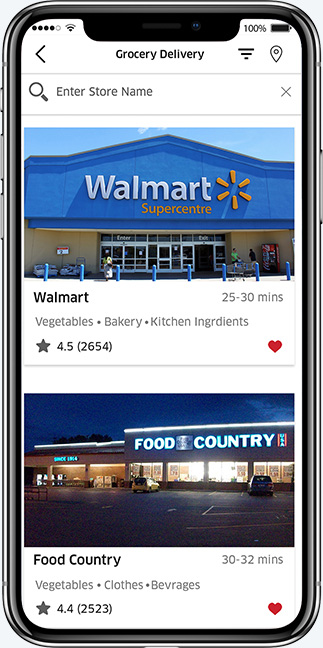 Access Multiple Grocery Store
Customers can access the multiple grocery stores which are nearby in their location. They can choose any store from the list.

Search Via Categories
A user looks whatever for their grocery needs. Each product is available and simple to find using the categories and subcategories.

Real-Time Tracking
Once a delivery providers start service, customers can track their real-time location on a Google map with a live transaction.

Multiple Payment Option
Customers can pay their grocery product and delivery charge with multiple payment platform option like online payment or COD.

Rate and Review
After receiving grocery at the doorstep, customers can give a review as per services and rate them on the scale of five stars.

Verification
Before starting a delivery service. The provider must verify their identity through mobile phone after that start a serving delivery service.

Document Submit
At a time of registration delivery provider submit their essential document like ID prof, Photograph, Vehicle registration prof etc.

New Delivery Request
Once an admin accepts delivery provider service request they can get a new delivery service request online with essential details like ETA, Outlets address and contact detail etc.
Service Accept or Reject
With New delivery, request service provider can get a notification for accepting or reject delivery service request with the countdown

Earning Detail
Delivery provider can manage their earning detail in-app with the history of each delivery earning and service details.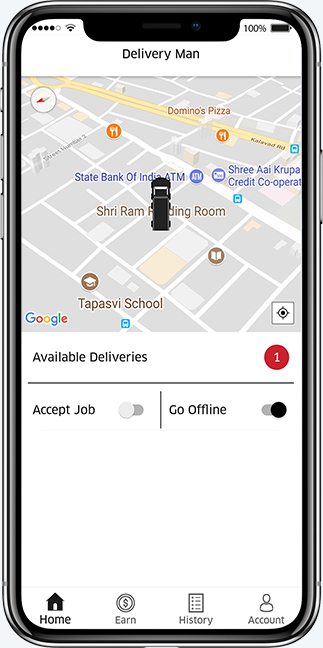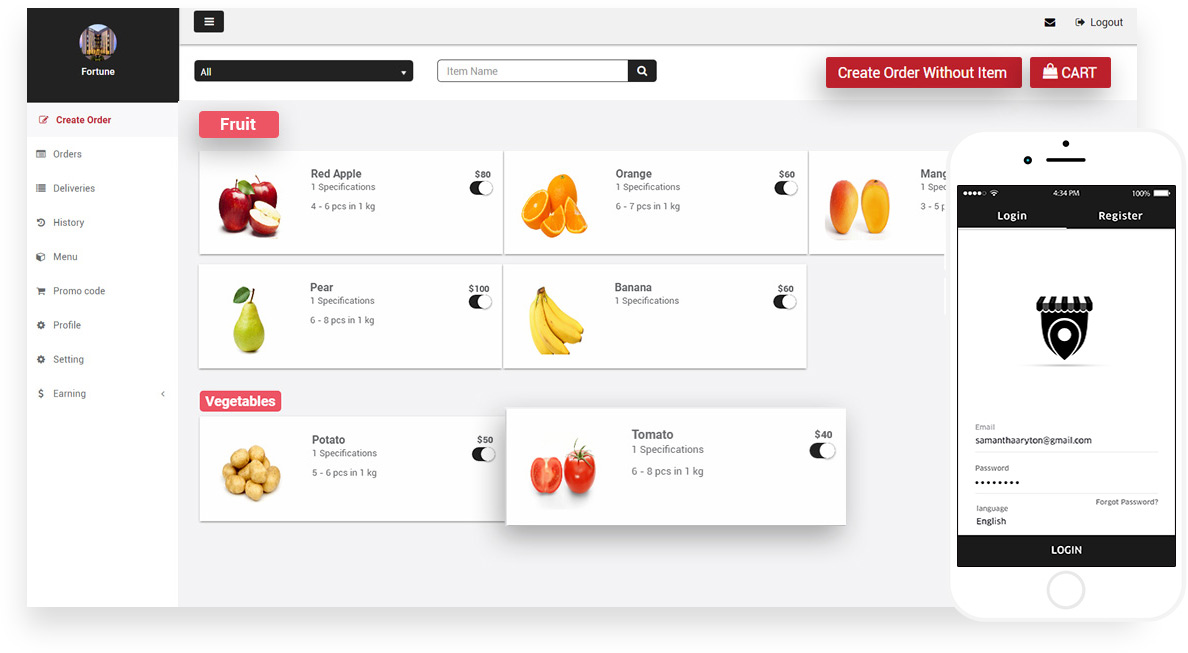 Online Order Request
Outlets owner gets an online order request along with managing all running orders include their complete details.

Response To Order
Outlets owner can response customer order request online as per the availability of the requested product.

Manage Product
Outlets owner can add a product with complete detail information with categories, subcategories specification.

Manage Provider
Outlets owner manage delivery service provider profile details with rights to add/edit/decline profile.

History
Vendors can check all complete order history along with accepting/reject order and invoice details.

Map View
With map view features admin can see real-time location status of a delivery service provider and also a store location detail on google map.

Manage User
With the powerful controller, The admin can manage customer, outlets, delivery provider profile details.

Service Type
Admin can manage delivery service types like delivery with a vehicle, delivery with the car etc.

Countries/Cities
Admin can access their single/multi-outlet business online with a multi cities and country business On/Off option.

Setting
Admin can manage basic settings like Email, SMS Template, Promo Codes, Documents setting etc.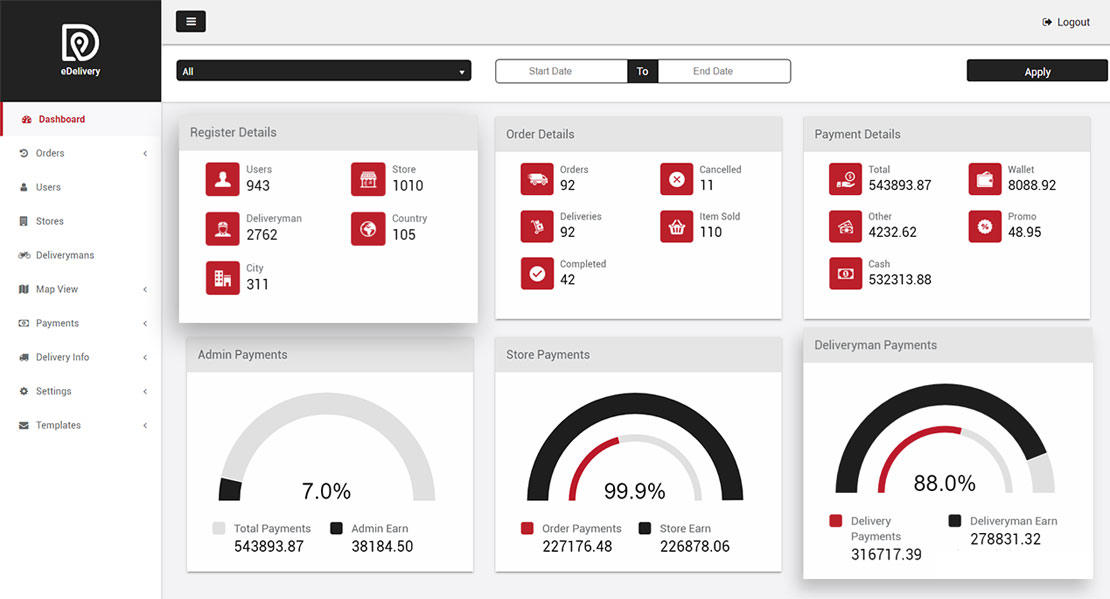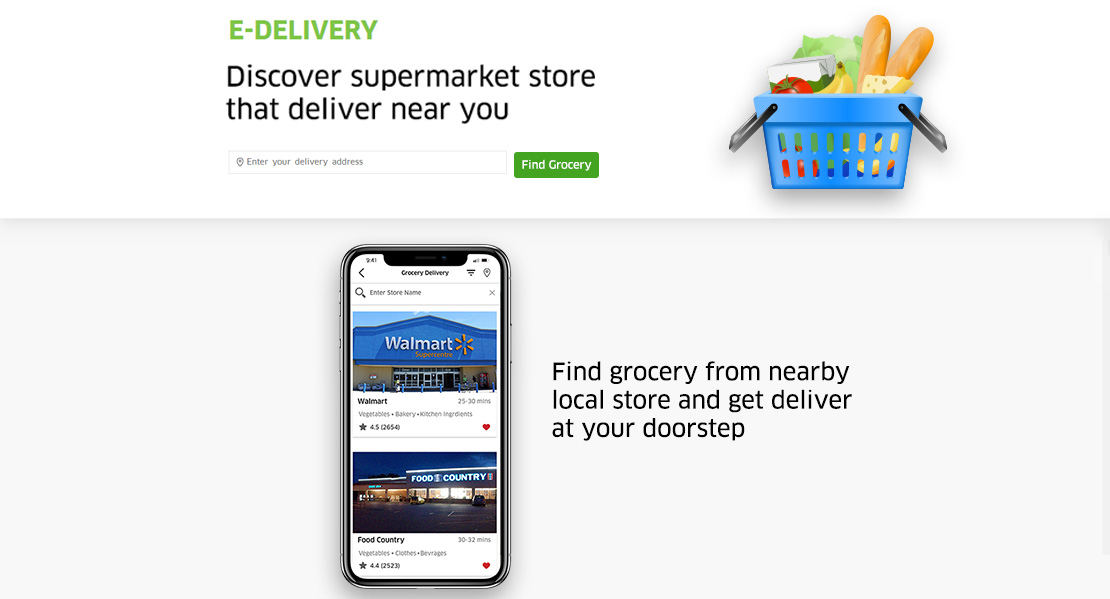 Profile
The customer can edit their whole profile details.

Grocery Order Through Web
A customer can access all grocery outlets product and their service list. Order their needed product online.

Online Payment
The customer can pay their grocery product bill online with the credit/debit card option.

Notification
Customers get the notification when order is accepted by Store and get ordered irem's details.

Favorite
A customer can select a particular store as favorite and add-on front of a screen with add/remove option.
Experience Developer Team
With a 50+ in-house experience developer team. We craft a turnkey solution for your business and provide the best solution that you need.
App Performance
Our HappyFresh like app design to handle unlimited transaction limit for your order and delivery services. Thus things help to grow your venture.
Quickest Service in Market
As a leading service provider in the market, we provide a quickest happyFresh clone development solution for your single/multi supermarket venture.
Worldwide Service Presence
We furnish our service worldwide and work over 125+ live on demand service project in recent year in a different business niche.
Clients Using Our Delivery App Across The World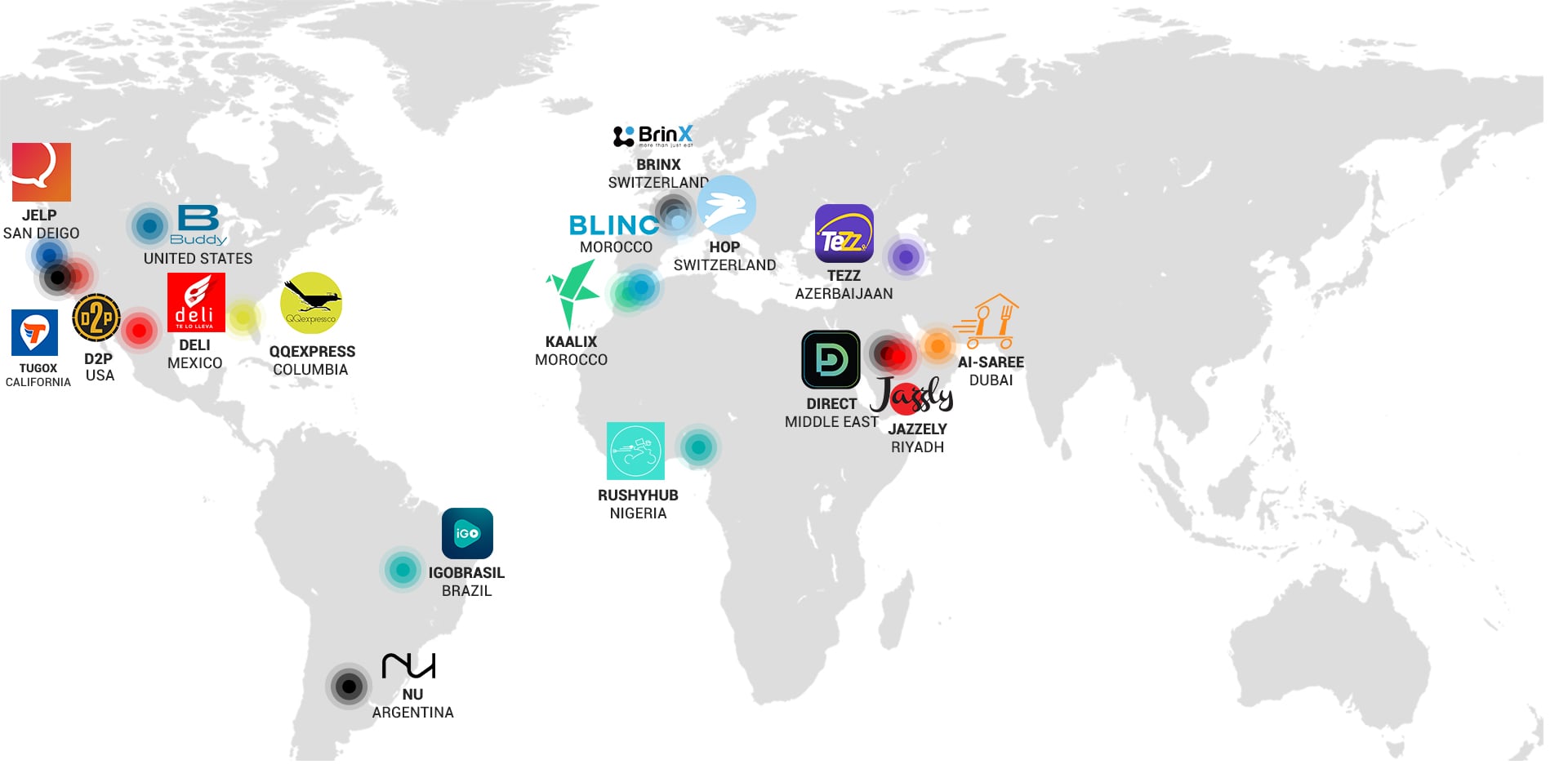 Question About Start Your Super Market Business Online
Need for assistance in HappyFresh Clone App Development? Just submit your details and our executives will get in touch.