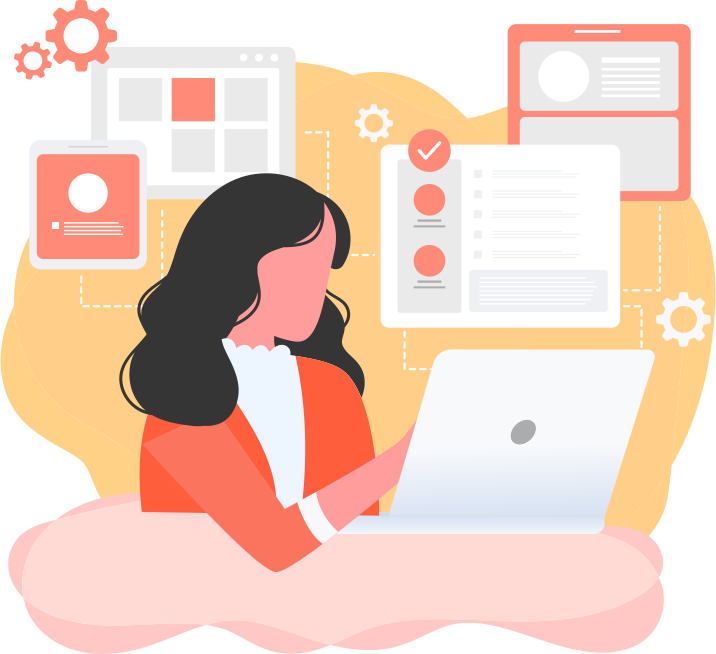 Get Your Excellently Working Business Solution
Crafted from Professionals by Choosing to
Hire Backend Developer from AppEmporio
Which Ensure Efficiency and Reliability.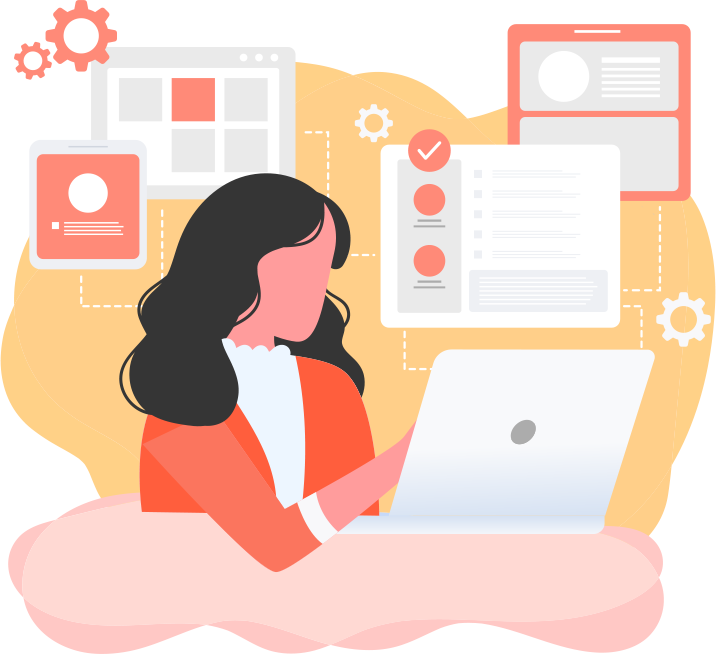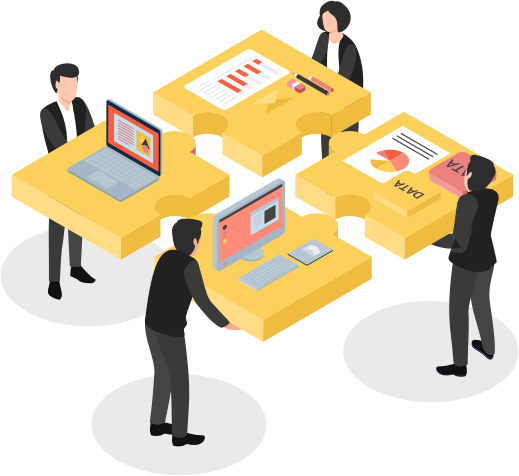 Hire Back End Developer from the Expert Team of AppEmporio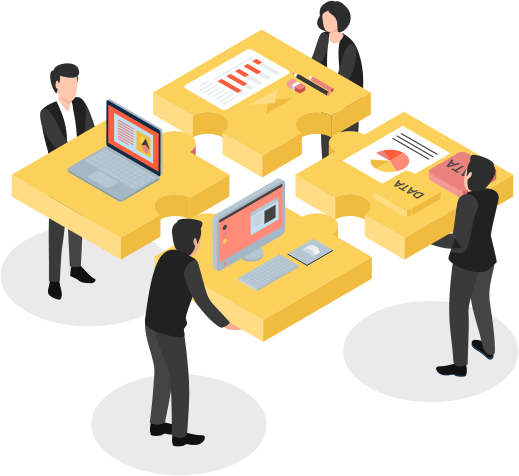 The brains of your business solution, the backend is required to be crafted with excellence to ensure the productivity of it. Therefore, it is wise to hire back end developer from AppEmporio who possess extensive knowledge and experience of working and who has crafted solutions following the requirements.
With their earned experience and expertise, the developers at AppEmporio ensures the engineered solutions are productive and perform their best to fulfill all your targets. Making it easier to fulfill their business targets, we ensure your business grows exponentially when you reach us for completing your technical tasks at hand. Having worked for clients belonging to different industries, our backend developers have earned their skill set in building the solutions as asked.
Why Hire BackEnd Developers India from AppEmporio?
We Have Been Serving Our Clients with Excellent Backend Crafting Services When They Hire Backend Developers from Us for Their Project.
Thorough Communication

Our backend developers ensure your project is given enough time and attention and hence, they keep themselves updated with the frontend changes to build the efficient backend.
Security Concerns

In order to protect the privacy of your data, our backend developers put effective operations in use when they build your backend to ensure no data breach can occur.
Code Optimization

Our backend developers write efficient code that ensures all functionalities are put to use while reducing redundancy and increasing the performance.
Rigorous Testing

We ensure the code written by our backend experts is error-free by performing rigorous testing on the code written by each and fix them during project building.
Want to Get Your Project Back-End Developed from Us?
We Are All Ears to Discuss Your Project Idea and Build Efficient Solutions for Your Business.
Platforms Supported by Our Expert Backend Developers
Our Experienced Industry Professionals Program the Backend for Your Project Efficiently to Provide Excellent Results.

Using this open-source and cross-platform framework, our expert developers craft excellent backend solutions that ensure better communication between server and client helping your business solution provide results faster and efficiently.

Putting this No-SQL database technology to use, crafting an excellent backend for your project is what our team of developers expertise at and by building excellent modules they provide maximum usability for the chosen and assigned project.
Benefits Achieved When Your Hire Dedicated Backend Developer from Us
We Not Only Offer to Hire Dedicated Backend Developers but Also, We Ensure the Maximum Benefits of Backend Technology is Achieved in the Crafted Solutions.
Requirement Gathering and Thorough Analysis
Reliable Team of Backend Developers Provided.
Using Agile Methodology for Project Crafting
Working with Scalable Backend Frameworks
Only Experienced Personnel Assigned at Work

Excellent Server Architecture Configuration
Excellent Server Architecture Configuration
Technical Support and Maintenance

Secure and Stable Architecture Construction

Quality Assurance of Work Done

Regular Reports on Project Work
Timely Delivery of the Project.
Solutions Crafted by Our Experts
Our Experienced Professionals Provide with Excellent Solutions According to the Requirements Specified Which Deliver Excellent Results.
EBER TAXI
A ground transportation solution for switching your taxi business online.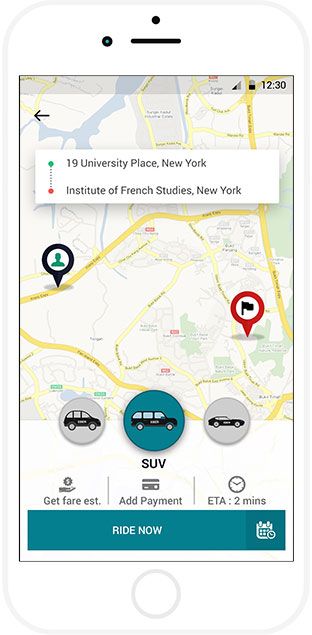 E-DELIVERY
An all-inclusive delivery solution to ensure excellent delivery of goods.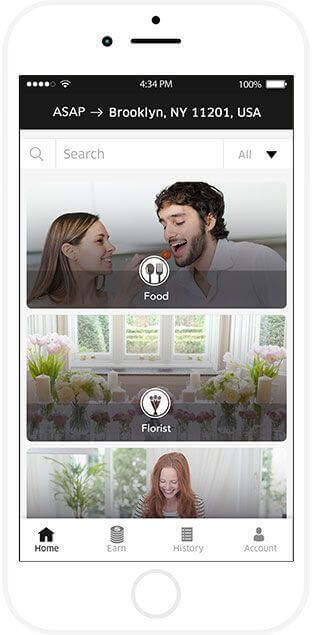 E-SERVICES
An efficient solution catering to on-demand service requirements of users.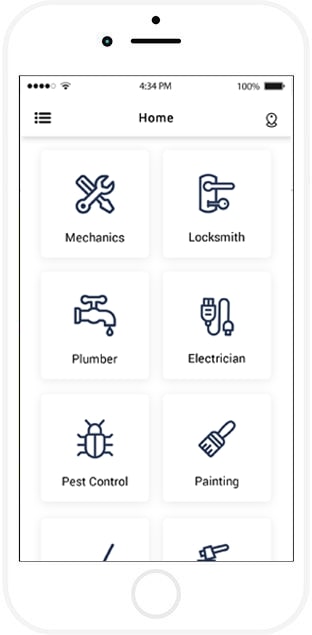 Frequently Asked Questions
Get to Know How We Process Project Work When You Assign It to Us.
How Does the Work Proceed?
Once you approach us with your business idea and the project requirements, we gather our expert team to perform analysis and provide with a strategy and thorough planning to understand the time it would take to get your project completed.
What About Project Privacy?
We understand your privacy and secrecy needs and in order to protect your project's privacy and ensure reliability and security, we sign a non-disclosure agreement (NDA) with you to protect your project secrets with us.
Will I Own the Code Crafted by Your Backend Developers?
Yes. The authority of the crafted code for your project will remain entirely to yours and we will ensure the security of the code and provide the best that we can do to ensure your project is preserved from theft attacks.
Do You Follow a Pre-Decided Process for Assigned Project Building?
Yes. We follow a success-driven process that can craft an excellent solution for your business. The process is as follows:
1- Requirement gathering and analysis
2- Planning out the work and deciding the approach
3- Working on the project dedicatedly
4- Checking the written code for errors
5- Performing thorough testing
6- Regular Reporting
7- Project Completion
What is the Payment Procedure?
We accept the full payment in advance through bank transfer.
Will the Control of the Entire Team Reside by Me?
Yes. Your hired team of developers will report to you and will stay connected to you throughout the time until the project gets completed.
Client Testimonials
Hear What Our Clients Say for Our Services Availed by Them and the Results They Have Achieved.
Are You Searching for Backend Support?
Hire Backend Developers from Us Today to Ensure All Project Requirements Are Answered.