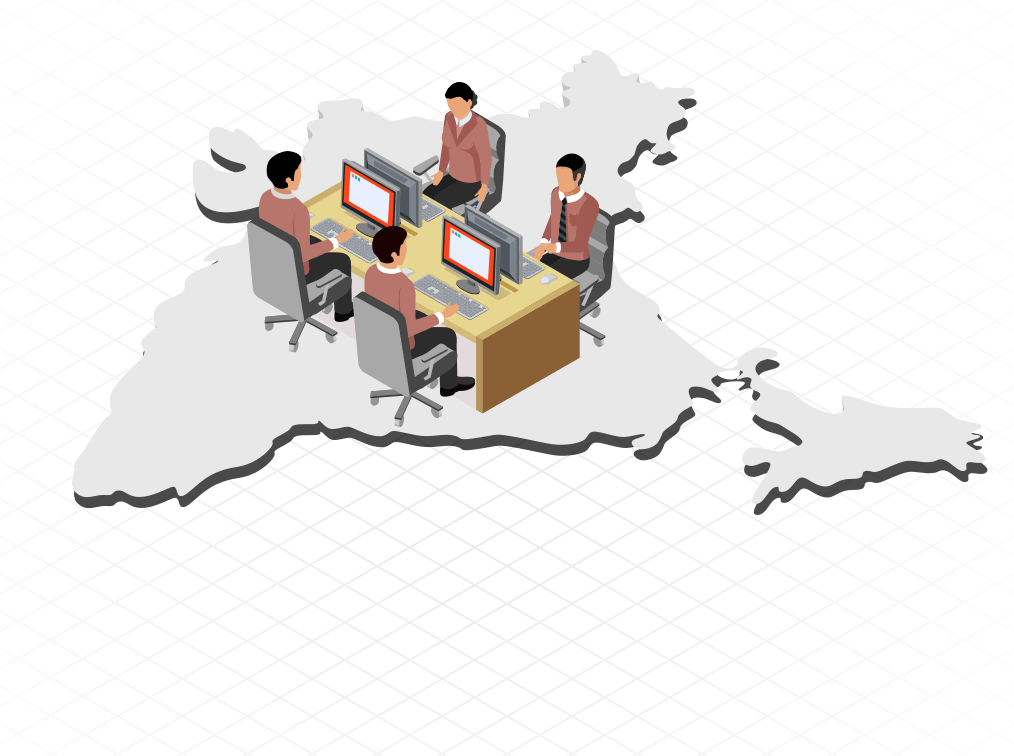 Save on Costs by Choosing to Hire Indian Developers Who Provide Excellent Support for Your Custom Project and Offer the Best of Their Services Every Time You Ask Them and Ensure Best Solutions Are Provided.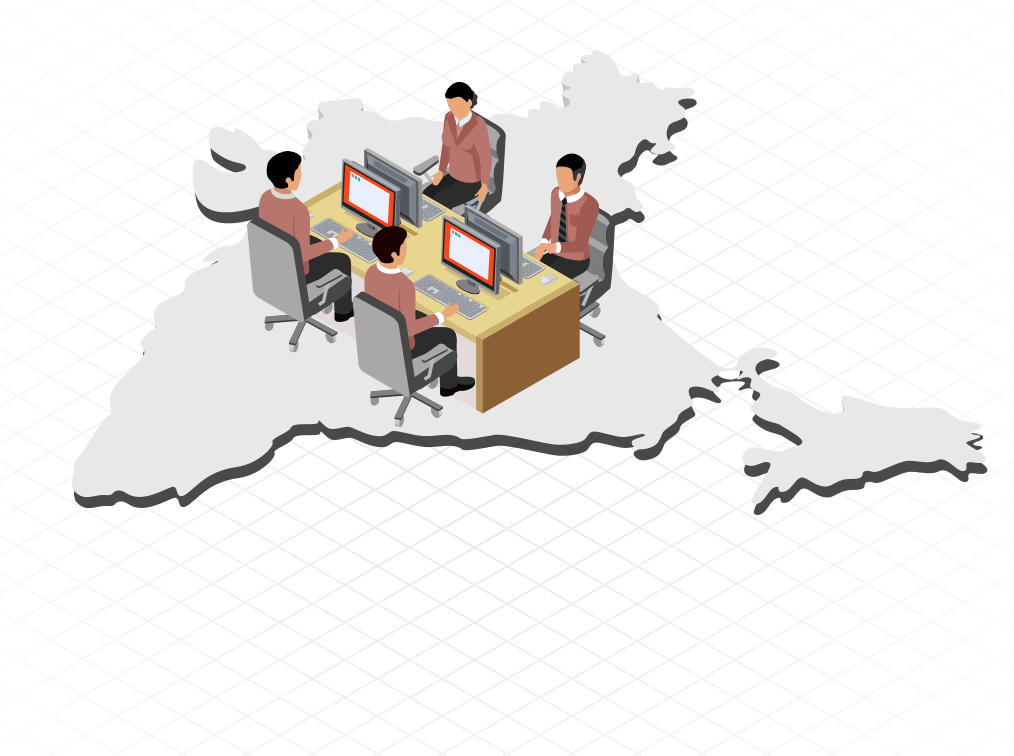 Hire Dedicated Team
or Expert
Hire Indian Programmers Team
We at AppEmporio Possess an Excellent Team That Works Proficiently to Deliver Results You Desire When You Hire Indian Programmers from Us.

Android
Hire experienced Indian developers who are excellent at fulfilling custom project requirements every time you put forward.

iOS
Get programmers working for obtaining the solution you have been longing for in your provided timeline.

Kotlin
Hire Indian developers who are excellent at understanding business requirements and craft an excellent solution.

MEAN Stack
Hire excellent developers who furnish your project with the best they have and provide you desired results.

MongoDB
Hire expert developers from India who helps your project to run seamlessly and perform excellently.

ExpressJS
Allow your custom requirements integrated into the built solution from expert programmers who understand them.

AngularJS
Ask to avail the best possible user interface through excellent technical support from the best programmers.

NodeJS
Ensure seamless communication between project modules by getting them built by experienced developers.
Hire Indian Developers From Us
Achieve Support from Our Hired Industry Professionals, Hire Indian Programmers from the Team of AppEmporio to Give Your Project New Business Heights.
1500+
SATISFIED CUSTOMERS
The Process of Hire Indian Developers
We Follow an Excellent Process of Hire Indian Developers Where Their Expertise Lies to Assure Efficiency in the Built Solutions and Ensure the Excellent Approach Is Followed.
Testing the Expertise
Developers are assessed for their expertise area
Assigning a project manager for excellent management
Thorough project requirement analysis is done
Solution Crafting and Managing Queries
Dedicated Indian developers to complete the tasks
Rigorous testing of the completed modules
Accept and appreciate requirement additions
Communication and Reporting
Continuous communication throughout the time
Regular reporting of the completed work
Extended technical support to solve queries
Why Hire Indian Coders from AppEmporio?
We Offer to Hire Indian Coders Who Excel at Fulfilling Every Business Requirements Our Clients Have Specified and Ensure Excellent Solutions Are Provided to Them Always.

Excellent Project Management

Cost-effective Results

Collaborate with Your Hired Team

Expert of Latest Technology Stack

Easier Onboarding Process

Following the Agile Method
Get Your Project Requirements Answered From Experts
Ask Us Today to Avail the Best Services From Our Professionals.
Pricing Model
Our pricing model follows transparent policies which are beneficial for both the parties. Allowing sheer control over the hired team, we ensure you get what you have paid for and our developers work their best to facilitate the best services you are looking forward to.
Payment for services accepted through bank transfer only
Full payment must be done in advance before project starts
Project can be upgraded or canceled only after a month
No price changes if no project changes take place
Excellent Projects Crafted by Us
Our Experienced Team of Indian Developers Follow Agile Methodology That Ensures Transparency and Reduces Miscommunication.
EBER TAXI
Allow your ride-hailing business global platform with this excellent solution.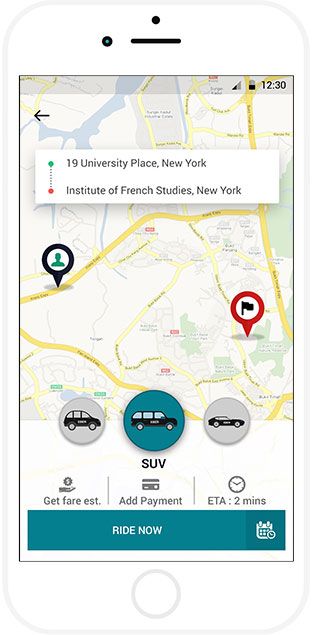 E-DELIVERY
Provide easier and efficient delivery services to your customers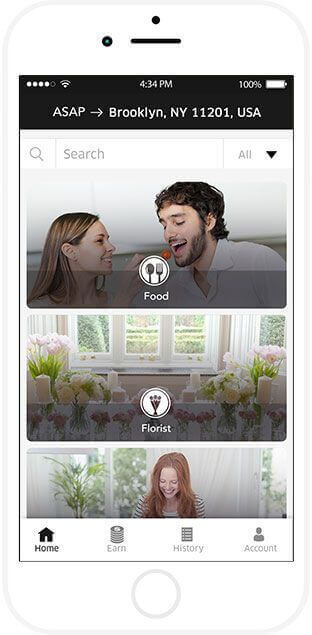 E-SERVICES
Bring your marketplace services business to online with efficient app solution.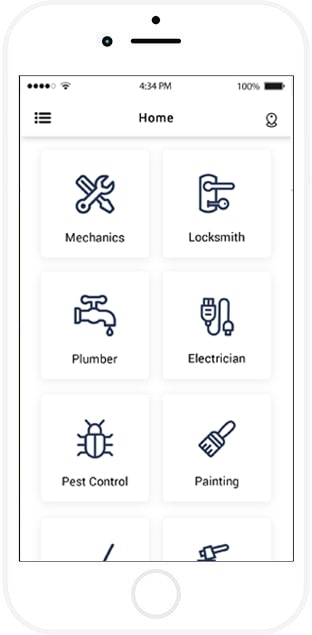 Frequently Asked Questions
the Following FAQs Will Give You a Brief About Our Work.
What Is the Payment Procedure?
When you rent an Indian developer, we charge a full payment in advance via bank transfer only.
What Is the Maximum Time That the Developer Takes to Come onboard?
A team of developers along with the project manager is assigned to you within a few hours of project acquisition.
Will There Be Full Control Over Developers Hired by Us?
Yes, the developers will be dedicatedly working for your project only. You will have access over the team via Skype and Emails.
What Are the Communication and Reporting Tool to Get in Touch with the Developers?
You can communicate with the programmers on Skype and Gmail. Reporting and monitoring are possible via ToDo and Trello.
What Are the Working Hours of the Developers?
Our programmers work for 5 days a week and 9 hours a day.
How Much Experience Do Your Developers Hold?
Our developers hold up to 7 years of experience.
Will My Project Be Assigned a Full-Time Programmer?
Yes, you will be allocated with a dedicated coder that would work full-time exclusively on a single project.
What If the Developer Leaves the Project in Middle or If I Need a Replacement?
Our developers work full-time dedicatedly so there are rare chances of leaving the project in middle but if that is the case we always carry the backups.
If I Am Hiring a Larger Team, Do You Offer Discounts?
Yes, we provide discounts according to the requirements of the team of developers.
How Will My Intellectual Property Be Safeguarded?
Before beginning the deal, we sign a Non-Disclosure Agreement, adhering to it throughout the project.
Client Testimonials
Our Clients Have Achieved Business Success with Efficient Solutions Our Developers Have Crafted for Them.
Get in Touch
Ask Us Today to Hire Indian Developers for Your Custom Project by Adding Expert Hands to the Work.