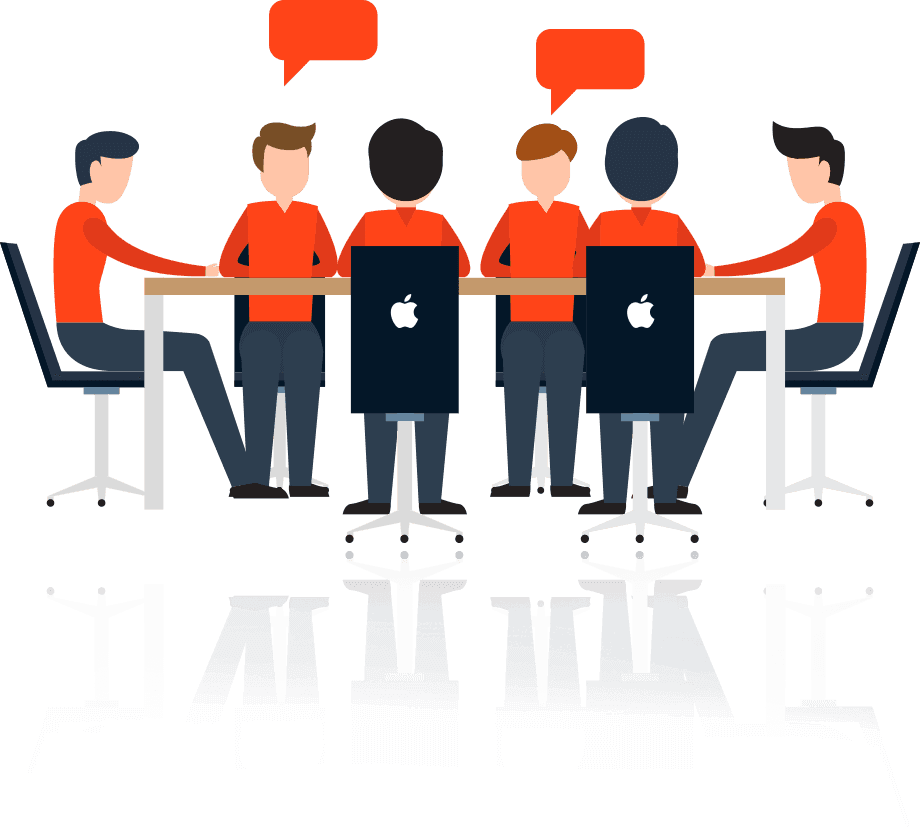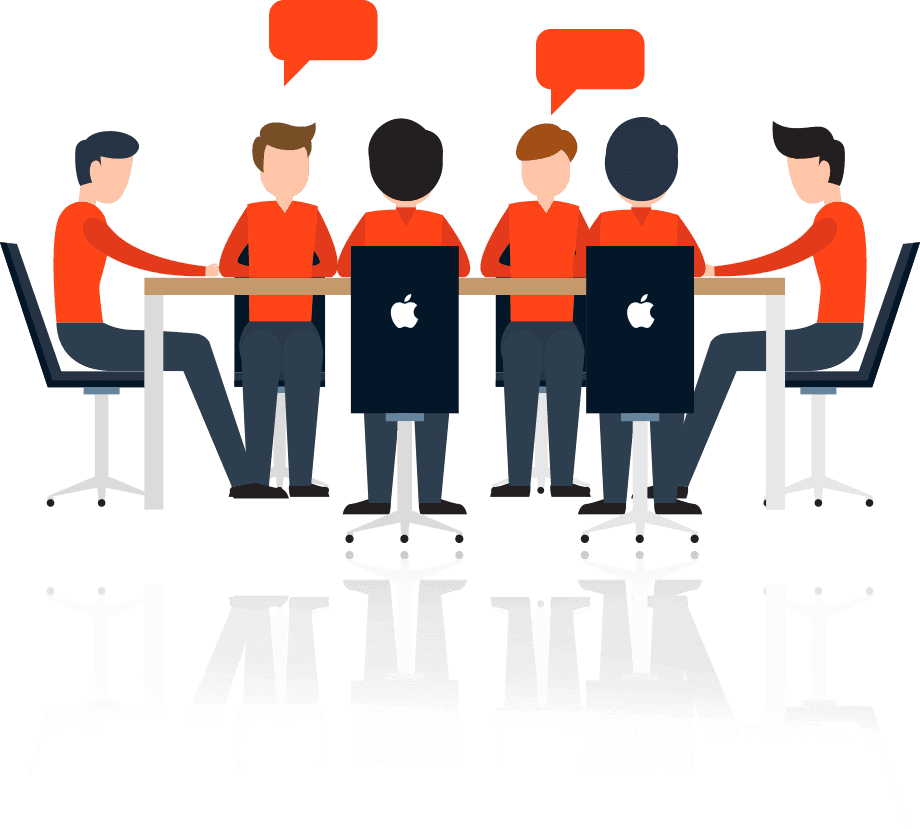 Get Your App Requirements Answered from the Experts and Achieve Success in Your Field by Choosing to Hire iOS Developer from AppEmporio Who Understand Your Requirements Thoroughly For Developing Your Preferred iPhone App.
Hire Dedicated iPhone Developer For Your Project
Do you have any idea for an iOS app? Hire iPhone developers who are the best brains for your iOS app project to convert your ideas into a masterpiece. For your iPhone and iPad projects, hire an iOS developer from us. Our dedicated Swift developers will pour fresh concepts into your project creatively with unique approaches. Just tell us your imagination and our developers will turn it into reality!
Developing an iPad software for your business surely asks for extended support from experts who have gained experience and have skills for crafting an application excellently. Therefore, AppEmporio is here to offer excellent support through offering the expertise of their excellent iOS developers who are industry professionals and can develop your app according to your requirements. Asking for excellent support is now easy with AppEmporio availing their best services.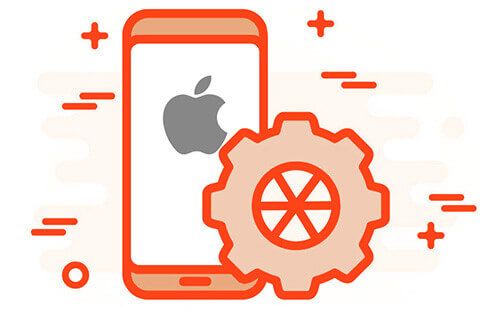 Hire Swift Developer to Build A Robust iPad Software
Get the dedicated Hire Swift Developer from Us as We Are Well Known to Create a Perfect Fusion of Modern Technology for crafting apps and the Pixel Perfect Design for Flawless Use. at AppEmporio, We Focus on Enriching and Enhancing the User Experience. Have a Look at What Exactly You Will Get in Your App to Please Your Audience.

Committed Resource
Responsible hands to handle your assigned project. We offer resources committed for their work and who can complete the tasks in a serious manner.

Bug-free Apps
We offer to hire iPhone app developers who are devoted to delivering perfect things. They believe to be perfect beyond the limits, the same applies to their work dedication.

Productive Approach
Our developers simplify the complex things and adopt such strategic approaches that will ultimately help you to increase the workability of your app.

Experienced Personnel
Expertise is a must in everything, with that mantra we offer skilled iOS developers who are having a handful of experience in handling and developing iOS projects.
Looking To Hire iPad Developer?
Talk to Us and Know About What More You Are Going to Get When Looking to Hire Dedicated Offshore iPad Developers.
What Our Top Offshore iOS Developer Excel at
Our Hired Offshore iOS Developer Make the Impossible Possible by Developing the iOS Application According to Your Demands.
iPhone App Developers
Developing the iPhone App on your demand is easy for our iPhone applications experts who have experience of developing applications in every domain of the industry.
iPad App Developers
Hire iPad app programmer to cater your requirements of developing an iPad specific application that delivers results and excels at the performance.
Dedicated iPhone App Developing Services
Our iPhone app builder team crafts the iPhone app suiting the requirements specified by you and helps in owning an application that works the best.
App Upgradation
Upgrading your developed iOS application to suit the requirements of the updated version of the operating system is made easier with the support of our developers.
iPhone App Migration
Hire dedicated iOS coders who can cater to your requirement of app migration and perform the tasks with excellence to ensure no errors are found later.
Maintenance & Support
Our dedicated iOS app coders extend their technical support for the maintenance and crash resolve issues that can save your application from disastrous conditions.
Why Hire iPhone Application Developer from India and USA
Allowing the Application to Achieve the Targets You Have Set, Our iPhone App Developers from India or USA Provide the Best Outputs.

Industry Dedicated App Developers
Crafting of your iOS application according to the industry your business belongs is what our top iPhone app developers excel at with their earned experience.

Excellent Swift Developers
Our expert iPhone app developers have enough experience of working with Swift and can help you develop an application suiting the requirements you specify for your project.

iOS App UI/UX Design
To provide the best user experience, our team of expert designers craft the UI/UX of your application following every requirement of yours and simultaneously provide a stupendous user experience.
Why Us For Hire iOS Developers
Our iOS App Developers Follow Excellent Result-driven Process to Ensure Best Outcomes.
An eye-catchy, sleek and stunning UI/UX design.
We commit keeping your project details confidential.
Support in publishing the app on various app stores.
Easy framework and in-demand technology stack for the latest approach.
Frequent updates on the project progress on a daily basis.
Continuous communication during the project time for updates and making changes.
A dedicated team of skilled iOS, iPhone, Swift developers.
A team with the awareness of the latest trends and full-proof plan before starting off.
We appreciate the necessary changes at any point of the time.
Proper analysis and timeline will be given according to the decided plan.
A wide range of service options to select from according to the needs and budget for a pocket-friendly construction.
After-sales service at a very reasonable cost.
Our Expert Services In
Our Skilled iOS Developers Excel at Developing Business Specific Apps.
EBER TAXI
An online solution for traditional taxi business.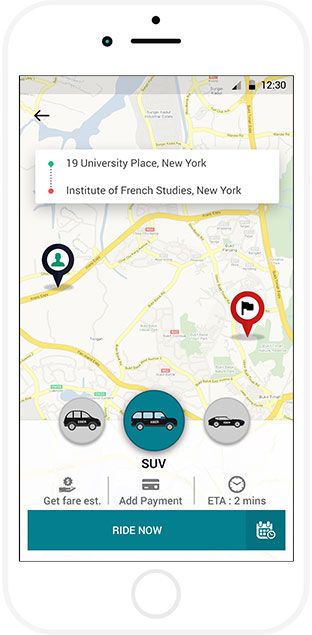 E-DELIVERY
One app for every type of delivery service.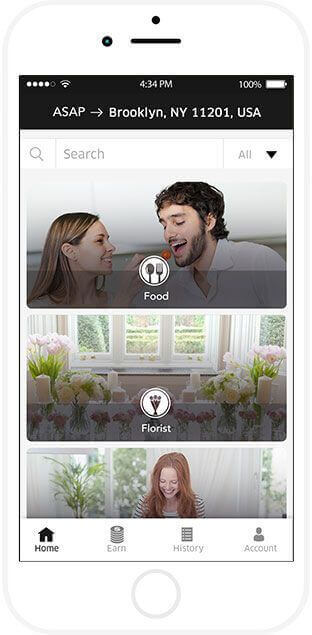 E-SERVICES
Fix every need with on-demand service app.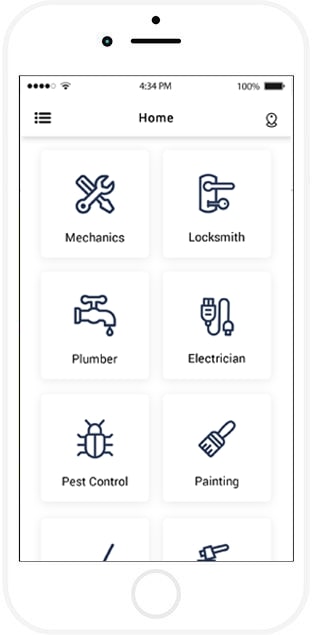 Frequently Asked Questions
Get the Answers of Your Queries By Reaching Us Any Time.
How Much Time Is Taken for Developing a Single iOS Project?
Well, it depends upon the size of the project and the features and advanced things which are going to take place in the project. First, the developers need to understand the project so that they can give a timeline without compromising with the quality of the project. It generally takes five to eight weeks to develop a medium-sized project having all regular stuff in that. Only the special requirements need time to incorporate which ultimately increases the project timeline.
Why Hire an iOS Developer Team Instead of a Single Developer?
Developing a complete iOS app or project is not an easy piece of cake. It needs the expertise of years to deliver the perfect things. Especially while a team is working on the same project they can elaborate on the ideas and give suggestions to the project owner. Working in a team reduces the chance of any unseen bug, error or mistake because many eyes are focusing on every part of the project, which may occur while only a pair of eyes is working on your project.
Does It Mean the Hired Offshore iOS Developer Will Work Only for Me?
Yes, If Your hire iOS developer that will work on your project after all necessary process of hiring him/her get completed until the project gets over. The developer will devote 8 hours of a day and 5 days a week for your project until the project completion.
Get a Free Consultation For Your iOS Project
We Are Always Eager to Help You Out and Provide the Services According to Your Needs. Contact Us Today to Know How You Can Hire Experienced, Enthusiastic and Energetic iOS Developers from Us and Even Ask for a Free Quote of Your Desired Project.