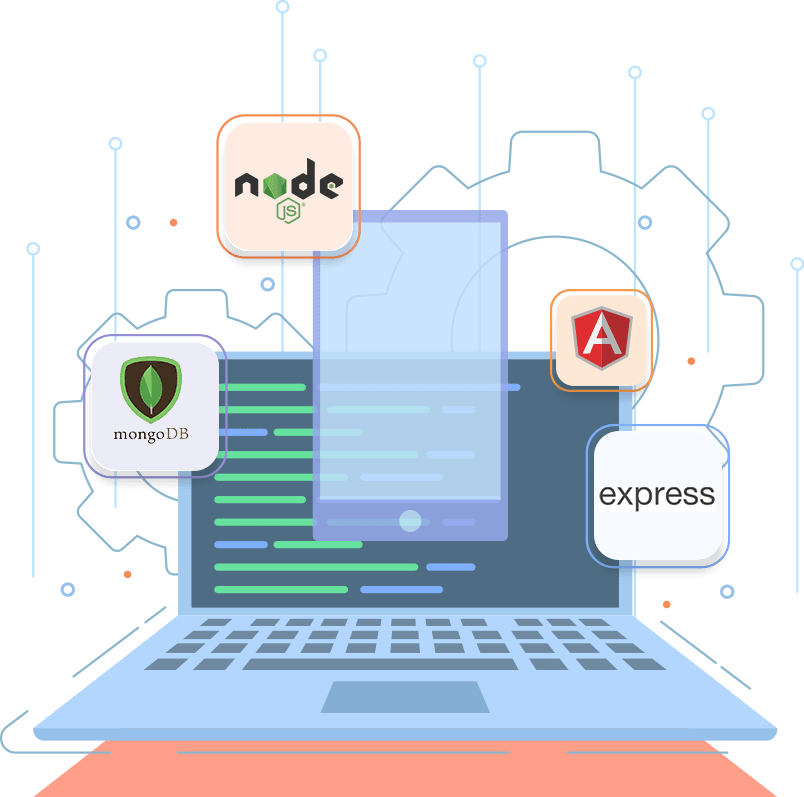 Hire SKilled MEAN Stack Developers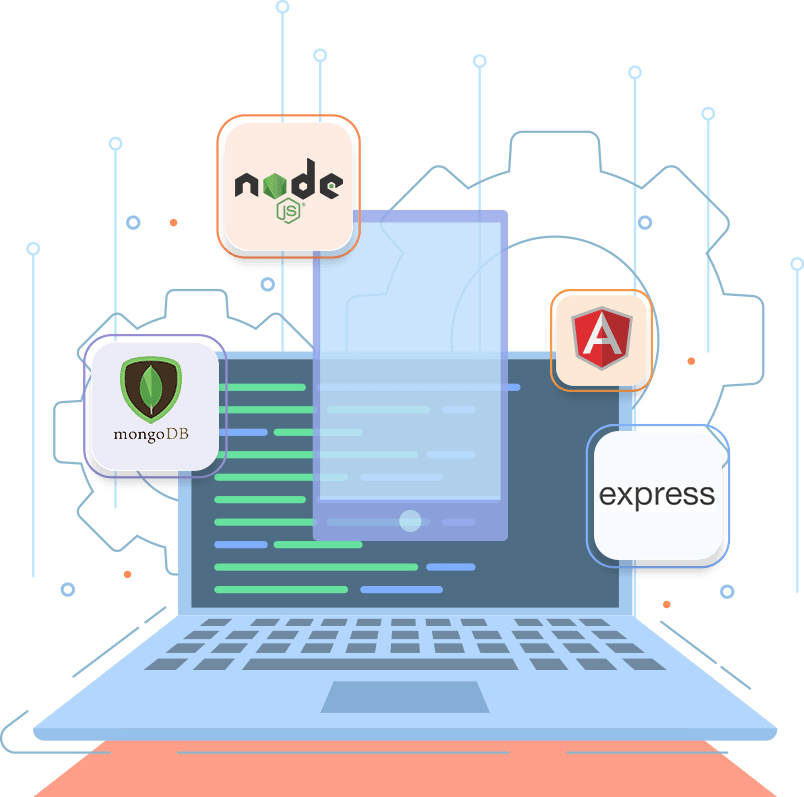 Achieve Excellent Business Support from the Experts by Choosing to Hire MEAN Stack Developers from Appemporio. Who Caters to Every Business Demand You Raise with Crafting Excellent Solutions.
Hire MEAN Stack Professionals For Your Business Solution
Allow your business to fulfill every set goal by choosing to hire MEAN stack developers who craft an excellent web app to support your business needs. Using the latest technology stack available, our developers assure our client businesses to deliver the solutions they have asked for including the requirements they have specified to us. We at AppEmporio offer our clients with the best industry professionals who have worked with this technology and possess extensive knowledge on the use of it.
What Does MEAN Stand For?
MEAN Stack Is Free and Open-Source Technology Used to Build Dynamic Websites and Web Applications Using a Single Language.

MongoDB is used for No-SQL database management which facilitates easier data transactions using JSON documents for storing data.

It is a web framework developed of Node JS which implements and extends the functionalities offered by Node JS and puts into practical use.

It offers to build excellent frontend that can ensure the success of your built product along with adding the features of being open-source.

Node JS enables better communication between the client and the server and helps in building efficient server-side solutions.
Hire Dedicated MEAN Stack Developer Team For Achieve Business Sucess
Hire Dedicated MEAN stack Developers From Us to Ensure the Success of Your Next Project.

Device Compatibility
Our MEAN programmer team will create solutions that are compatible with every device to provide an excellent user experience.

Technical Support
Our excellent MEAN stack team ensures your every query is answered with excellent solutions and extended support from our side.

MEAN Stack Platform
Building solutions using latest technology stack, our programmers ensure every technical requirement is answered.

Large Audience Base
Building the solutions that can reach to global audiences out there is what we aim at delivering through our excellent services.
Hire Experienced Offshore MEAN Stack Coders for Your Project
Get Your Project Requirements Answered by Selecting to Hire MEAN Stack Coders from India Who Implement Each Efficiently.
What MEAN Stack Offers for Your Project
MEAN Stack Offers Excellent Support for Building Custom Projects with Its Excellent Features and Provides a Better Path for Putting the Skills into Use.
Open Source
MEAN Stack is open-source and hence it provides excellent support to craft the web apps according to project requirements.
Cost Effective
MEAN stack poses as a cost-effective option to choose for its full stack project building compatibility and easier integrations.
Single Language
MEAN stack offers to code the entire project in a single language which makes it easier for programmers to build solutions.
Flexible Structure
Following a flexible structure, it supports the building of efficient modules of the project to provide scalable solutions.
No SQL
MEAN stack eliminates the requirement for a SQL database by integrating a faster and better one to ensure high performance.
Quality UI
MEAN stack involves the best scripting language that can support the crafting of attractive user interfaces that impresses the viewers.
Areas Where Our MEAN Stack Developers Expertise
Our Expert and Experienced MEAN Stack Developers Expertise at Crafting Business Solutions as Per Our Clients' Requirements.

Expert MEAN Stack Coders
Our expert MEAN Stack coders always strive to build customized solutions that are known for their advanced and updated features among users.

Custom Module Programmers
Hire MEAN Stack programmers to get feature-rich and user-friendly module integration as per your requirements in your assigned project.

Optimized Coding
Our MEAN programmer team works on code optimization which helps in improving the productivity of code and optimizes the use of resources.
Why Hire MEAN Stack Developers from Us
When You Hire MEAN Stack Developers From Us, We Can Ensure the Developed Solutions Work Excellently to Provide Results.
Simple and stunning design for your project
1
2
Support and maintenance at a nominal cost
A dedicated and skilled team of MEAN Stack developers
3
4
Fully-fledged deployment support
Regular reporting for the updates on the project
5
6
Changes are accepted even between the project building
Continuous communication to avoid mistakes and confusion
7
8
Your intellectual property is protected
Pocket-friendly pricing model available
9
10
High technology stack for the crafting process
A team with full awareness of the latest trends and frameworks
11
12
Timeline followed for a better analysis
Our Work Samples
Our Expert MEAN Stack Developers Have Crafted Projects According to the Requirements Specified by Our Clients.
EBER TAXI
Grow your taxi-hailing business exponentially.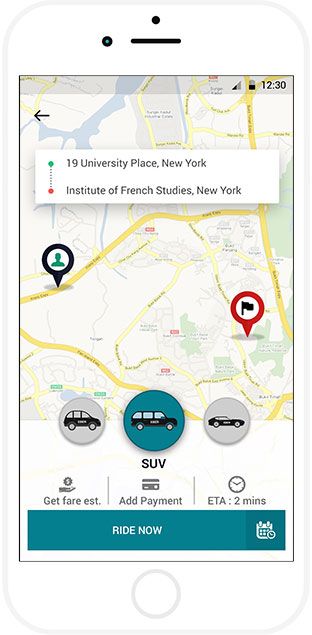 E-DELIVERY
One stop solution for all delivery businesses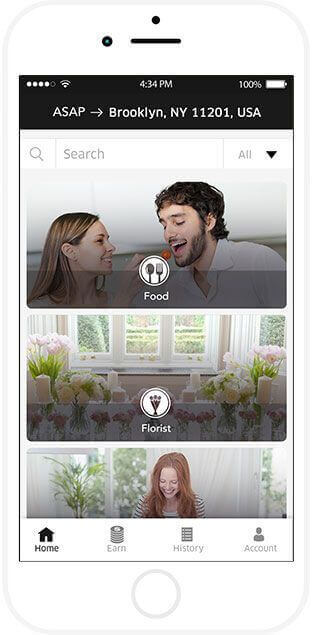 E-SERVICES
Offering all marketplace services in a single place.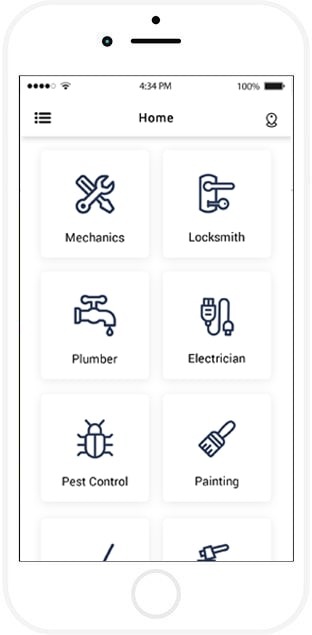 Frequently Asked Questions
Still in Doubt? Read Answers to Your Queries Here.
Why hire a MEAN Stack developer team than an individual developer?
MEAN Stack includes more than a single aspect to be implemented simultaneously. Therefore, hiring an entire team of MEAN stack coders is advisable to reduce the chances of errors and increase the efficiency of the solution provided.
Will the Programmer Dedicatedly Work for My Project Only?
Yes, the hired MEAN stack programmer will work on your project committedly for full-time which is 5 days a week and 9 hours a day.
What If the Hired MEAN Stack Coder Leaves or If I Need a Replacement?
We have a team of developers who work full-time which means there are less amount of chances that any developer might leave.If such a situation occurs, we always have our backups.
What Is Your Payment Structure?
We accept full payment in advance via bank transfer only.
What Are the Platforms of Communication with the Developers?
You can get connected with our developers via Skype and Gmail.
How Much Experience Do Your Developers Have?
Our developers hold 7+ years of experience.
Client Testimonials
We Have Been Delivering Excellent Solutions to Our Clients Using Which They Have Achieved Success in the Fierce Market Out There.
Get a Quote
Ask Us Today to Hire MEAN Stack Developers for Completing Your Project Work Seamlessly.