AppEmporio Exhibiting At Medica 2018 With Modern Healthcare Solutions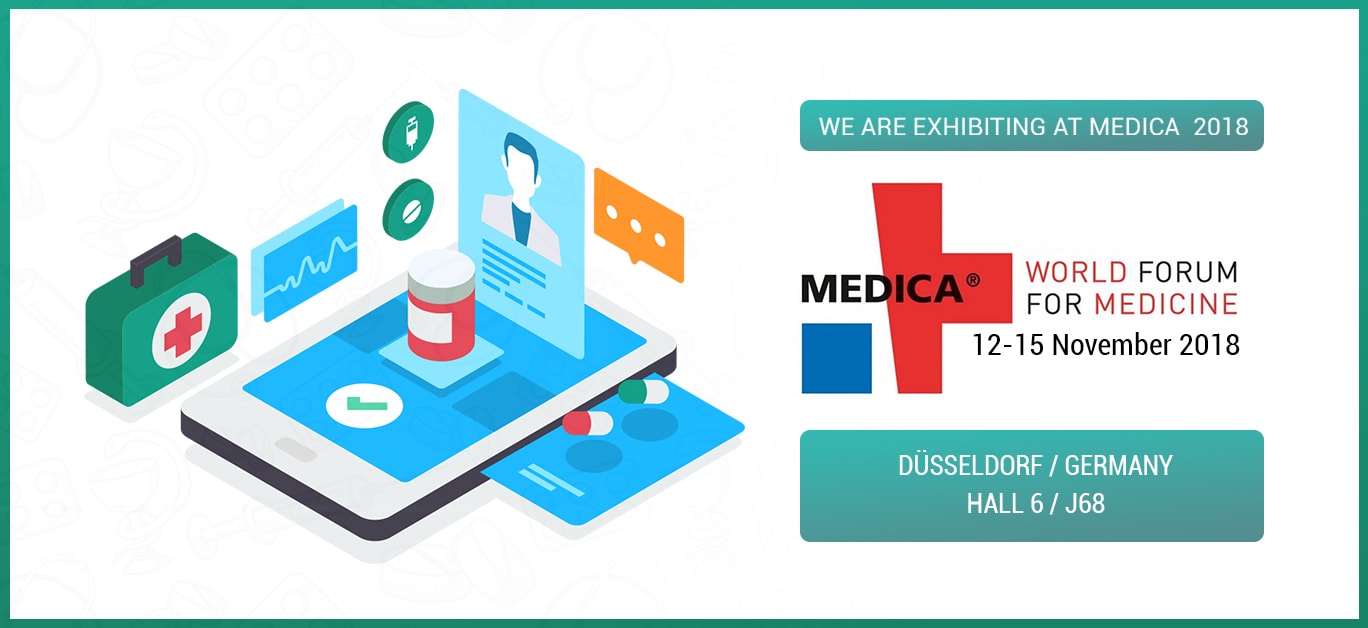 London – United Kingdom, 29 October 2018 – Medica is a well-known name for the medical industry. It is a world forum for medicine.This trade fair for the medical sector is known for establishing new benchmarks in the field of healthcare and medicine. Medica 2018 is all set again to set new benchmarks once again. One more time the medical sector will come along to share the valuable and relevant knowledge and to innovate something new by joining the hands in the favor of betterment of this sector. Messe Düsseldorf, Germany is the grand venue to witness this grand medical trade fair during 12-15 November.
Medica 2018 is going to host some of the significant parallel events as well to make the platform truly a knowledge sharing one. 6 forums including Connected Healthcare, Econ, Labmed, Tech, Health It, Wound Care are going to organize forum meets along with 5 conferences and 6 special shows. 5100 exhibitors from 66 nations are going to show the best of their skills in the different fields related to the medical sector like electromedical equipment, medical technology, laboratory equipment, diagnostics, physiotherapy, information and communication technology, commodities and consumables. There will be more than 750 lectures, workshops, and courses for the lecturers and discussion participants.
The organizers are expecting more number of visitors interested in the medical sector to visit the trade fair this year. All the venue will be full of science and technology most relevant and helpful for the healthcare and medical sector. All this is going to be organized for the good sake of medication and related practices of this sector. This will be done with the help of modern technology and robotics. The organizers are working hard from last few months for the success of this grand event. Let's get there and be the part of number 1.
We at AppEmporio never miss any occasion or event where there is a possibility for knowledge sharing. That is why with the high-tech technological approach AppEmporio is going to exhibit at Medica 2018. Here AppEmporio will present their latest innovations related to the field of medical science. Our products ALive and AOC are all set to get displayed. This both are our premium healthcare products that assist patients and hospitals and lead them towards better healthcare operations with the use of technology. Let us meet and greet at Hall 6 J68 and share our ideas for the improvement of healthcare services.
About AppEmporio
AppEmporio is premium modern healthcare solutions providers and pioneers of on-demand app development. We offer ALive and AOC as best of our modern healthcare solution. Along with that, we offer on-demand app development for different sectors like the taxi, medicine, courier, daily households, food, and the others. We at AppEmporio believe in providing durable solutions and that is why we always furnish highly scalable and customizable solutions. Such extendable and reliable solutions ultimately help to gain the trust of users. We provide white label solution for all of our described services to get the business a quick start.
Contact Details
Deep Moteria
+44 207 993 5591
[email protected]
Address
United Kingdom
19 Whytecliffe Rd S,
Purley (London) CR8 2EZ