Look into Most Valuable Customer Retention Strategies That Helps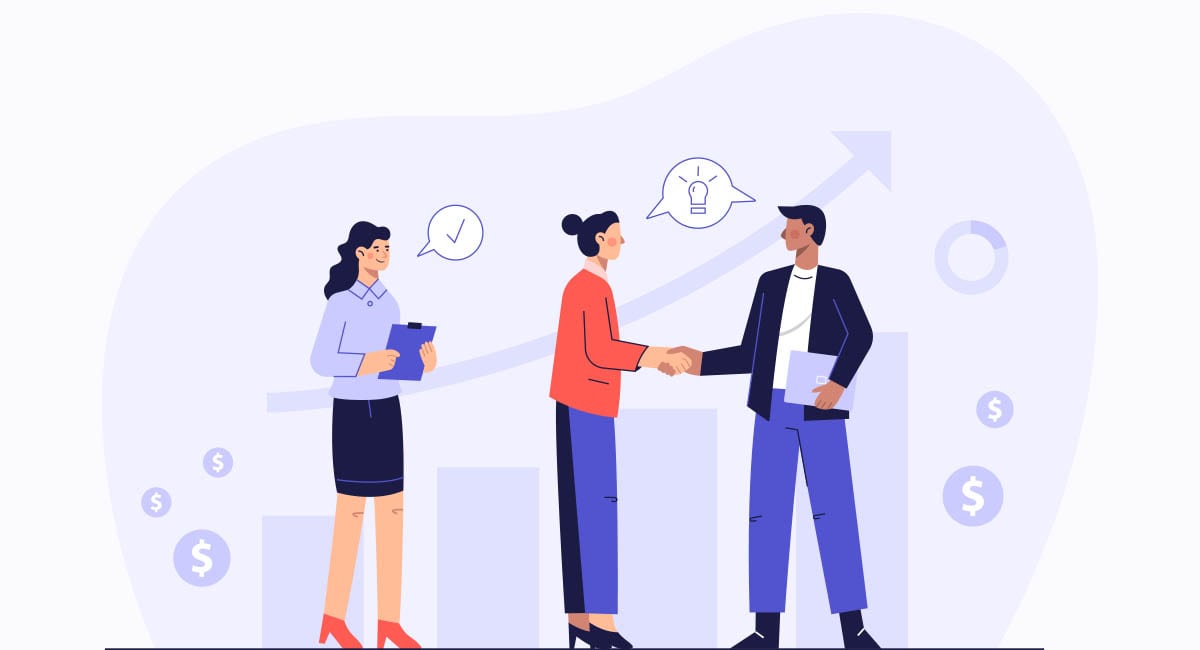 A business has a significant goal of acquiring huge customers. They invest abundantly in engaging the customers with their products and services. But one of the major concerns isn't ending massive engagement. It is followed by customer retention. A business must have concrete customer retention strategies for a thriving business. Acquiring, followed by retention, is the business mantra to stay rigid in the business.
Retained customers are the gold mines for a business. Leveraging customers for more extended periods or maybe forever can generate a significant portion of the sales. Even a 5% increase in retention boosts profits up to 95% and sometimes even more. The result is enormous. The reason behind the massive impact on small increases in retention can be several. First, consumers trust them and perhaps have personal experience, which causes them to continue to spend more.
Secondly, that forms a chain of recommendation. Customers trust the business and will endorse their connected ones. Even the newcomers rely on customer's preferences. A study showed that 55% of the initial buying decisions are taken based on word of mouth. Also, 46% of new buyers find the customer's reference source before initiating a purchase. It makes a whole chain in business like businesses acquire loyal customers; then those retained customers acquire the new ones, and so on.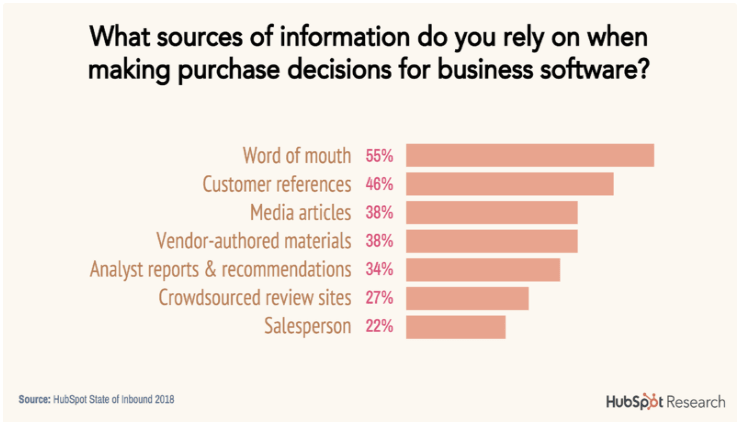 Image: (Source)
Retaining the customers requires a far-reaching plan of action. Plus, customer retention requires a longer period for reflecting the results. Here are notable points reflected to consider customer retention strategies in the business. The first is due to a smaller budget plan in comparison to the customer acquisition. Another is, businesses are working to stay for a prolonged time; preserving the consumers will lead to this result.
So this is the 'why' answer for following the consequential plans for sustaining the customers. Now, the next phase is how to reach that root. It is not an on-the-go process. Retention requires some brilliant strategies to follow. It depends on the business plans what practical steps it must follow for sure results. However, there are few customary rules one can consider. We will examine the best steps to carry out effective results.
Know the expectations of the consumers from the start
Consumers suspect their convenience while initiating any purchase. They thoroughly believe in 'ands' instead of 'ors' of a product that values them. They focus on least compromising services from the business. Albeit they made a deal once, it's not why they will be connected further to that. It is a result of unfulfilled expectations by the business. Or chances could be a lack of Empathy in the product.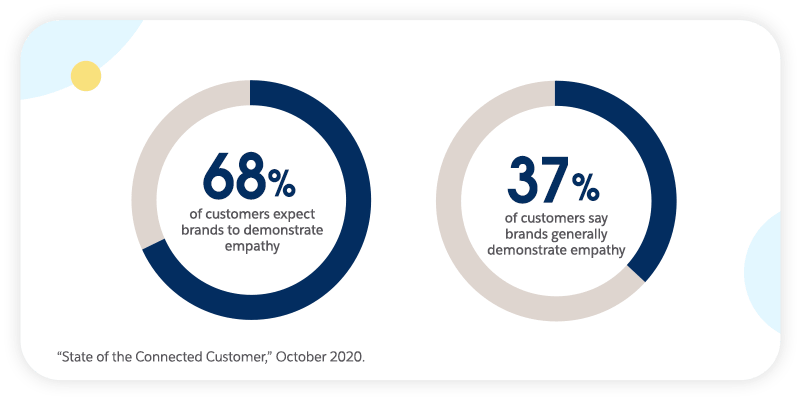 Image: (Source)
A business has to implement all the consumers' expectations in their product, not just in the product or service but also in the way they serve them. When you conquer their expectations, you are offering them the values, winning their loyalty. These values help a business to let them make the next move, resulting in retaining the consumers.
A customer's expectation from a brand is known and provides them what they expect. While you offer your products or services, it should be carved as such, meeting the customers' needs. Even when you offer a kind service to them, obey it all the time. Just don't speak of the offerings; implement the same thing. Being loyal to the consumers will let them have faith in your business, following with their preservation.

Strain personalized experience
We are talking about the customer's retention to a place (a brand). So, a personalized experience owns the picture. When a personalized experience is granted to the customers in the product or service, they will stay, for sure! Emails for recommendations or any updates or offers are one of the moves towards a personalized experience. Moreover, personalized communication channels used to interact with the customers are a customer retention method as well.
Abundant data is collected constantly to know customer's habits, choices, and requirements, on virtual platforms and even in physical surveys. It is used to provide them with a personalized experience of products and services.
Offer surprises
Customers stay with them from whom they are made profits, despite it being a small amount. They expect future benefits and stay attached to the brand. Perhaps, a business might not be benefited by offering a couple of cents to the customer for now or can also suffer loss. But in the long term, business binds a relationship with their customers that lasts for longer. It will make them feel intrigued as they receive rewards frequently. And here, a business profits to a great extent.
Educate them
Once a customer is connected with your business, they should have a valid reason to stay with you until the next purchase. Meanwhile, a notable effort to engage them is to educate your customer. Send an informative newsletter frequently via emails or texts. Reading the value-added content will give them the reason to linger productively.
Businesses can also choose to train their consumers periodically to make them mindful of the brands. Make them know how to use the products stepwise, mention unique qualities of your brand and similar kinds of data. Also, you can up-to-date them about your updates and changes that you make in your brand. It will address how they feel associated with the brand. Nurturing conduct towards the customers will retain them to your brand.
Bring out a Follow-up
After the customers make their first purchase, know what they feel about the product. Ask them their experience while purchasing and using the brand's product. Also, comprehend how they have been reached to you. Businesses can take customer feedback on social platforms, emails, personal calls, feedback forms, and other methods. All this will assist you in knowing the factors to enhance your brand's service and products.
Connect through social platforms
One of the fruitful strategies for customer retention is using social platforms for connecting to the customers. Whether you are an online or traditional business, social connection is a result-giving way. It is a widely adopted and user-friendly medium amongst the customers. It offers a medium to spread awareness from the platforms in various forms that comprise a mass audience. for a business; it is the most used medium for customer care.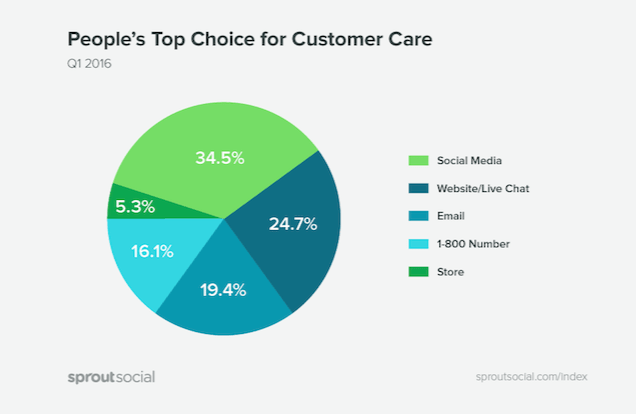 Image: (Source)
Users refer to these mediums for making purchase decisions, doubt sessions, and issue solving. Business on these platforms gives user's a personalized experience. Customers will always find the slightest effort to connect to any brand; virtual platforms are the easiest ones. People tend to connect with those brands whose methods and values align with them; social platforms are significant.
Last Words
In a business, customer acquisition is followed by their retention. For long-term business profits, customer retention is a noteworthy step. Be it a substantial fortune-making company or an emerging start-up; customer retention is a must. The moves mentioned above are some of the most effective ones that any business can adopt. These might not give up quick results but are prolific when planned for an extended period.