List of Best Productive Online Business Tools for Entrepreneurs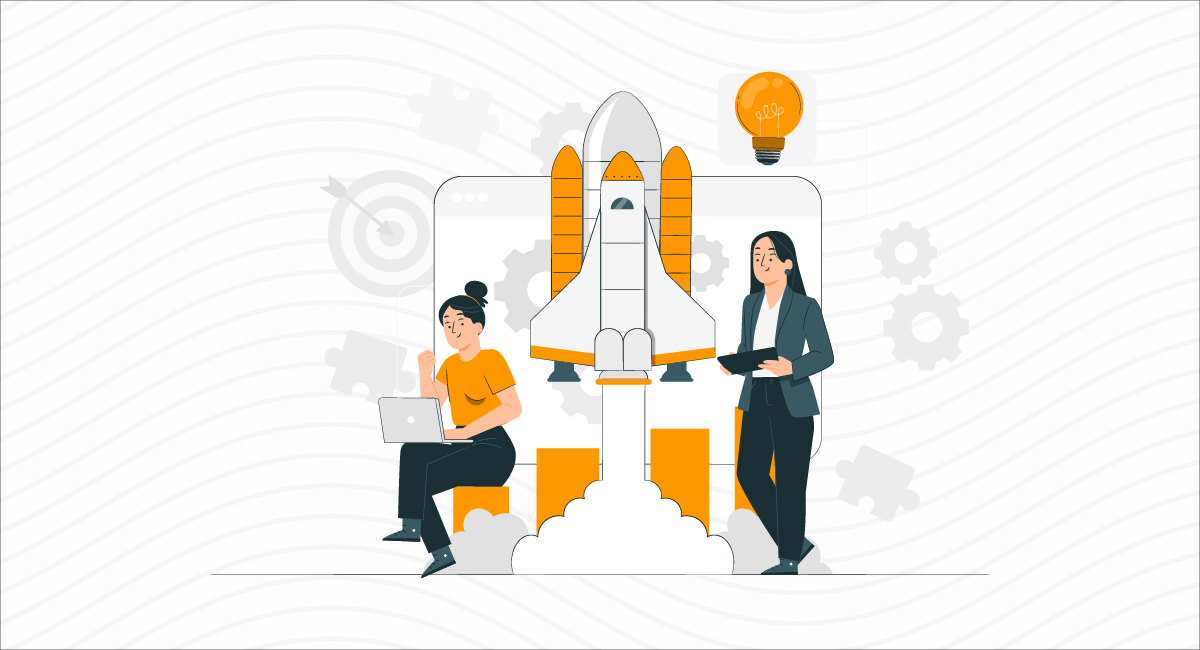 Today, with the help of mobile phones, almost each and every aspect of our life has been simplified. Managing any problem has become so simple nowadays, in fact, we should thank technology for giving us plenty of solutions for solving problems in our life. If we want to book movie tickets then we can book the show anytime through a movie booking app. Similarly, if we want to book a bus ticket for traveling then we can book it through a bus ticket booking app and reach our preferred location.
[toc]
Managing a small business is not at all an easy task. But now, you can have less burden to manage your venture through many tools available online and are used to. Similar to mobile apps which make our lives easier, there are tools available to handle the business which is commonly known as business tools.
Now, let us go through what is online business? And what are business tools?
Why Should Businesses Utilise Online Business Tools?
Businesses were managed without any kind of online tools in earlier days. It was pretty difficult to handle all the activity regarding the trade manually. So the importance of business tools began to rise amongst the entrepreneurs.
Moreover, online business tools for ventures enable enterprises to be scalable to meet the rising demands. Entrepreneurs would like to use online business tools in order to save time and money. With these tools, they can communicate with their consumers online relax at homes, and can also manage the amount of stock left or added.
Therefore, they can survive the market trends for managing business to remain afloat and can enhance its performance.
Explore Online Business Tools:
There are various tools available for businesses to lower their manageability. There are various genres related to ventures. Such genres are handled by using the tools available for social media marketing, email marketing, communication, and collaboration, and many more such tasks become easier with the tools available.
The tools such as Buffer, Slack, HubSpot, Skype, Mailchimp, etc. are the tools that are used to fulfill business demands that help your venture to be easily operable. From the above-discussed tools lets know about a few of them:
1. Email Marketing:
Email marketing proves to be one of the most essential methods used for trade. As you can expand your business by reaching your target audience and augmenting the traffic quantity for your venture. Due to each passing day, the no. of users adopting email is rising. So, as a benefit of rising users on email, merchants can use email marketing to raise their profit margins.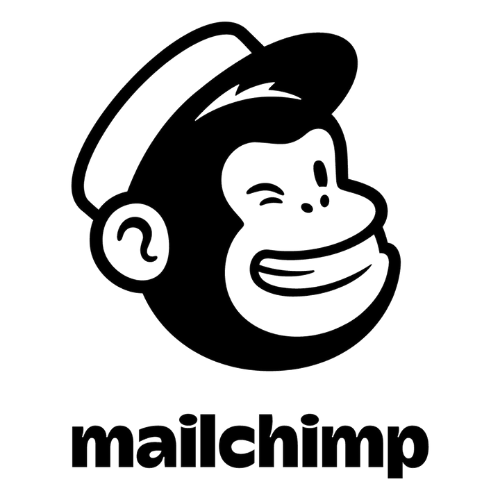 Pros:
Simple by usage
Ready-made CRM
Automation
Insights for better understanding
Cons:
Creation of your own templates
Complex interface for new users
Pricing:
Plan ranging from free of cost till $9.99/month.
2. Social Media Marketing:
When it comes to marketing your product, social media plays a major role in your business. It provides a way for your businesses to use social media and its networks for promoting the sales of your product. It offers a way for your business to interact with their potential customers along with their expected tone of the culture.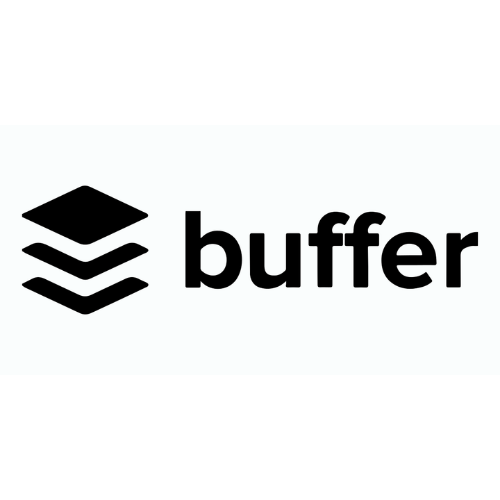 It is a platform for mobile and desktop for making efficient marketing of the product and the marketer can upload the post/ stories in all social media platforms collectively and can review the overall statistics by using a tool called Buffer.
Pros:
Gives you an in-built tool for modifying images.
Cost-free access.
In detail insights.
Cons:
Complexity in sharing posts.
Pricing:
Pricing starts from free up to $5/month.
SaveMyLeads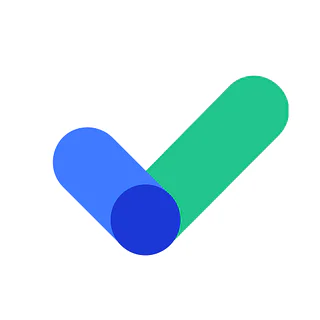 With SaveMyLeads, you can set up the transfer of leads from the рекламных кабинетов to many other services. Among them are CRM, instant messengers, spreadsheets, mailing services, and so on.
SaveMyLeads have ready-made templates for popular services and applications. The principle of creating integrations is extremely simple and takes about 5 minutes.
Pros:
Ease of use
Quick setup
Management flexibility
Trial period
Cons:
Pricing:
Its paid plan begins at $19/month.
3. Communication And Collaboration :
The development of the business is possible when you can talk with your client directly over a call or a video call. It is beneficial for clients as well as entrepreneurs for a better understanding of the details needed for their enterprises. To seek such benefits in business there are many tools available for team meetings such as Zoom, Skype, Slack, Trello, and many more.
So, let's gain some information about one of these tools.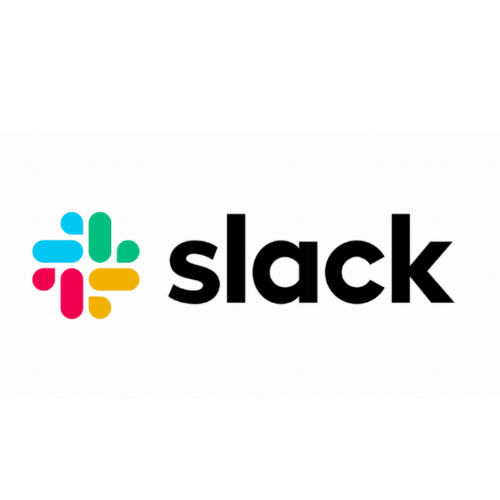 It is a platform available for businesses where its members are able to connect with each other and gather the information that they require. Through this tool, they can also conduct a voice/video call for better clarifications if needed. This tool helps the team to be united as they can discuss every requisite of venture together.
We will discuss some essential information that you need to know before utilizing it. What are the pros and cons of this tool?, along with its pricing.
Pros:
Channel creation
Consolidates with other applications
Consists of decent UI for users
Cons:
It is addictive
Can be confusing for users
Pricing:
Its paid plan begins with free to $2.67/month.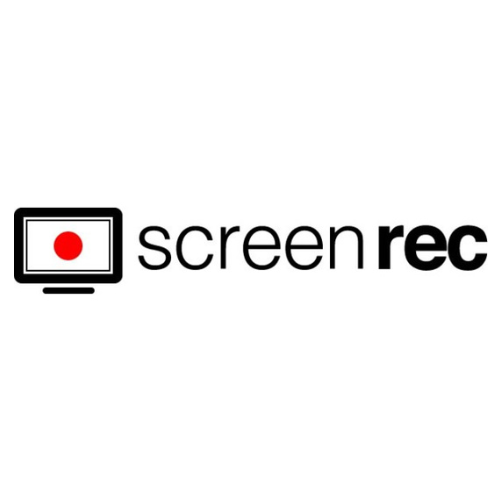 Sometimes, an email is not enough but a virtual meeting can be too much. That's when ScreenRec comes. It brings the best of both worlds, helping you show what's on your screen without having to be on a call at a specific time.
With ScreenRec, you can record your screen, microphone, webcam and even system audio and share the recording instantly. Use it to share ideas, report bugs, exchange feedback, assign tasks, create tutorials, and much more.
Pros:
Unlimited recording without watermark
2GB free cloud storage
Ability to take and annotate screenshots
Private, shareable link available instantly
Super easy to use
Encrypted storage
Cons:
Pricing: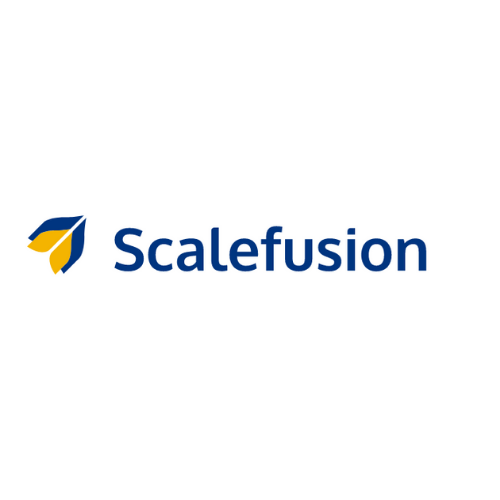 Scalefusion is a Mobile Device Management (MDM) solution that offers extensive features to support an enterprise's mobility management. It is a unified platform designed for IT admins and provides comprehensive capabilities, including mobile content management.
Most businesses today have remotely working teams, which is why the secure and fast exchange of content files is one of the top priorities for business continuity and high operational efficiency. Scalefusion MDM is a cloud-based software that presents several features such as over-the-air document sharing and management.
Pros:
Support for 18 different file formats such as doc, Docx, ppt, pptx, xls, xlsx, etc.
Ability to remotely publish files as well as folders to the devices or the group of devices.
Save time on redundant tasks. Scalefusion lets you add, copy, delete, publish and unpublish files & folders from the devices.
Push videos, presentations, and other display formats on your digital signages or interactive kiosks, remotely.
Configure numerous security settings to protect your sensitive business content on your employees' devices.
Cons:
Content creation aspects from the dashboard can be improved.
Pricing:
Scalefusion offers systematically tiered pricing with 3 different plans.
Starter plan – $2 per device/month
Business plan – $3 per device/month
Enterprise plan – $4 per device/month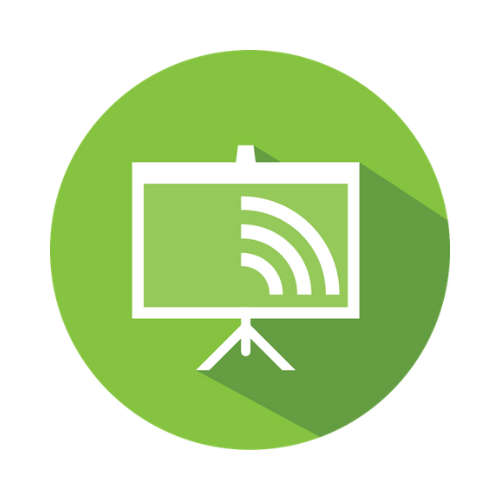 Liveboard.online is an online whiteboard that enables real-time collaboration between users, usually tutors and students, or between company managers and employees. The platform is perfect for conducting training because it allows you to keep all the materials organized in one place and share them with your team easily. You can also use it for brainstorming sessions or as a simple way to communicate ideas visually.
The application has several features that make it ideal for collaboration, including sharing files, chatting in real-time, and using a virtual whiteboard. It's also possible to record sessions, perfect for creating training materials or conducting remote meetings.
Pros:
Increased engagement and collaboration even if having a remote session
Able to have different types of content and files all in one place for easy access and sharing
Sessions can be recorded for future use
Cons:
Some packages offer only a limited number of people to join the meeting
Pricing:
Free: 1 person per board
Standard: $7,50/mo – 1 person per board + advanced features
Pro: $15/mo – 4 people per board + advanced features
Advanced: $22,50/mo – 10 people per board + advanced features
4. HRMS :
When it comes to managing the business, we need to manage the various categories divided under it which are expenses, payrolls, attendance, and leave which are present in the business. For HR to manage them online, there is a tool available that helps you to manage these modules online by providing you a standardized platform.
There are many tools that are available in the market. Let us know one amongst them.

Fyle is an AI-powered expense management platform that helps businesses streamline and automate their pre-accounting process from start to end. Employees can track and report expense receipts from everyday apps like Slack, G-Suite, and Office 365 so they never lose reimbursements again! It gives Finance teams real-time visibility and control into spending across the organization, including corporate card spending.
Pros:
Easy expense tracking
Automated approvals and reminders
Real-time policy checks
Direct feeds from the corporate card provider of your choice
Strong integrations with major accounting platform
Cons:
Does not offer company cards
Pricing:
Starts at $4.99 per active user/month on Standard Plan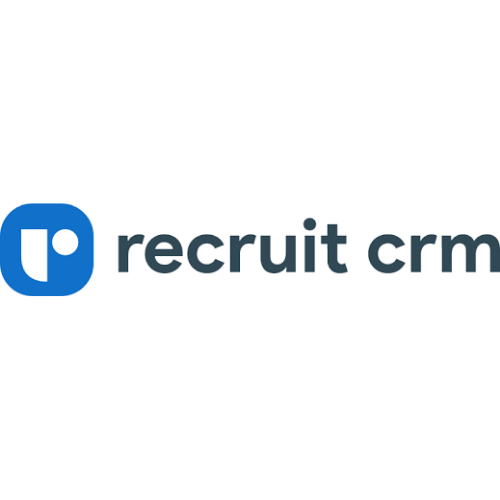 Recruit CRM is the ultimate tool recruiters use to source talent for startups and established companies. It helps recruiters save valuable time by automating most of their recruiting processes.
This software comes with an in-built Applicant Tracking System and a Recruitment CRM that allows talent acquisition specialists to manage candidates and their entire team. Recruit CRM helps recruiters do everything from sourcing candidates on LinkedIn, sending emails, setting up interviews, reminders, collecting updated CVs & even collecting feedback from clients.
Pros:
Helps you with resume parsing. The software will help you convert a profile into a candidate within seconds
One of the best-recruiting tools for sourcing
Keep track of your work with notes and files. It also helps in scheduling meetings
Helps in bulk emailing candidates or clients
Ability to hotlist candidates
Submit your candidates to clients in just two clicks
Strong boolean search
Free email templates and custom email signatures
Extremely handy and comes in the form of a chrome extension too
Cons:
Texting feature not available
You cannot pay invoices directly
Pricing:
Recruit CRM has a free version.
Team- $69 per user/month billed yearly or $85 per user/month billed monthly
Business- $99 per user/month billed yearly or $119 per user/month billed monthly
Enterprise- $125 per user/month billed yearly or monthly.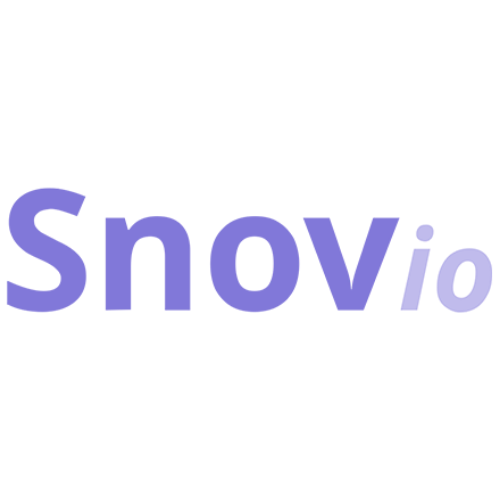 It is an all-in-one marketing and sales automation platform or CRM that combines a full range of advanced but easy-to-use tools a growing business may dream about.
The toolkit enables you to find leads anywhere on websites and social media with Email Finder, verify your email list with Email Verifier, and launch personalized and creative Email Drip Campaigns within the same platform.
The CRM allows building multiple pipelines that accurately reflect your sales process and manage deals at every stage – all you might need to boost sales and organize the work of your entire sales team.
Pros:
Lead generation tools for automated funnel replenishment
Email verification for database upkeep and better deliverability
Drip email campaigns to send bulk email follow-ups for free
Lead tracking using tags
Multiple pipelines
Automated team management tool.
Cons:
There's no built-in calling service.
Pricing:
You can get access to the CRM for free by simply signing up. If you want to use its extended features, consider the plans starting from $39/month.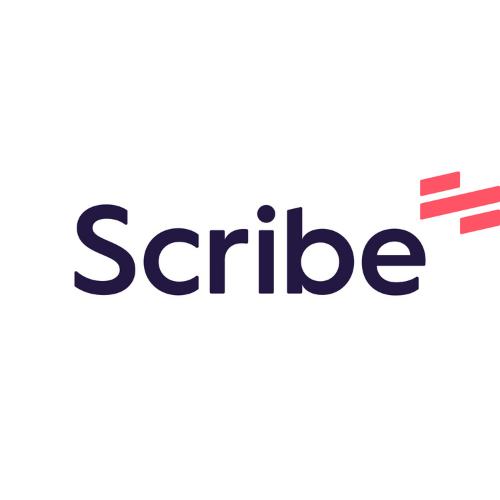 Scribe can save you significant time documenting every best practice for your company. Instead of recording a video and having to write a script ahead of time or creating guides and screenshots from scratch, Scribe captures the process you're doing and automatically turns it into a guide.
Easily share these how-tos with a link or embed in any CMS or knowledge base. Team members can also access Scribes in the app or Chrome extension. And if your product is digital, your customer support team can create Scribes for external use as well, keeping a repository of guides to share for common questions.
Pros:
Automatically generated step-by-step guides
Customizable text, steps, and images
One-click sharing
Cons
Desktop app only available for Pro and up
Screenshot redactions only available for Pro and up
Pricing
Basic plan is free, Pro account is $29/month, and Enterprise accounts are a customizable rate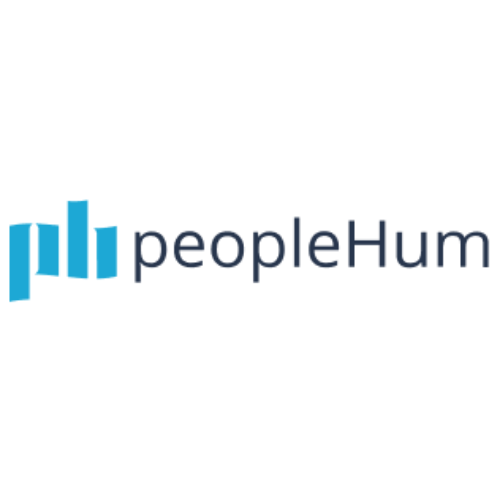 PeopleHum is an end-to-end AI and automation-driven Hire to Retire HR software for Human Resources to drive business results. Its cloud-based platform is an intuitive and affordable way for growing companies to track and manage essential employee information.
HR is also responsible for building culture, improving engagement, and inspiring performance. We believe that the software they choose has to help them not only manage data but use it to reach more strategic goals and that's what we aim to achieve with everything we create at peopleHum. Our affordable pricing, easy to adopt technology, and AI/ML, NLP & Analytics is what makes us the perfect solution to your people management needs.
PeopleHum aims to create seamless employee experiences that goes beyond the HR silos and whether it's hiring, onboarding, or performance, peopleHum helps in centralizing that data and automating transactional tasks in order for HR to keep pace.
Pros
Performance analytics and insights
Easy to use interface
Customizable feedback templates
Continuous 360 feedback automation
Regular check-ins and real-time feedback
24*7 customer support
Cons
Pricing
7-day free trial available. Pick and choose what you need and contact them directly for a quote.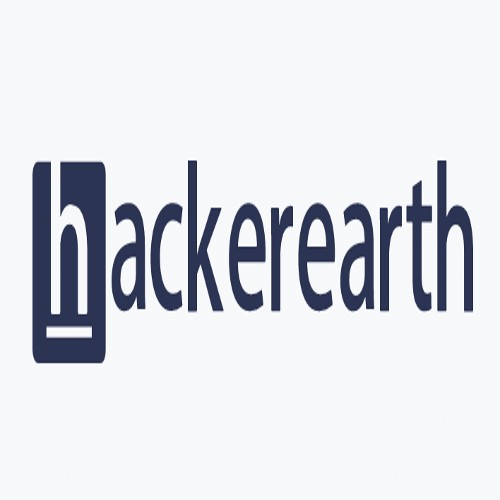 HackerEarth is a global company that helps large enterprises recruit, evaluate, and upskill developers based on specific skills. The company's platform enables recruiters to make the most accurate and informed decisions about candidates, improve hiring efficiencies, facilitate continuous learning and development, and ensure the right developers are matched with the right positions. HackerEarth is also a leading facilitator of online hackathons and coding challenges, where its community of over 7 million developers can upskill and practice for employment interviews. The company was founded in 2012 with offices in San Francisco and India.
For more information, visit http://www.hackerearth.com/recruit.
Pros
Extensive library of 16000+ exclusive questions across 18+ roles and 900+ skills
Services 40+ programming languages and 10+ frameworks
Automated evaluation and benchmarking of candidates
AI-driven platform designed and tested for bias-free assessments
Easy-to-use interface for one-touch creation of assessments
Integrates with major ATS like Lever, ZOHO, JobVite, JazzHR, TalentHub
Trusted by over 4000+ global tech companies
Cons
It is a paid software
Usage of the platform needs onboarding sessions
Pricing
Start with a 14-day free trial. Cost can go up to $279/month for enterprises. Custom pricing solutions are also available
5. Content Management :
This tool helps you to manage your content online efficiently. You can do various changes such as creating the content, modifying it and then publishing the content available to you. There are various tools which are already launched for this sector. We shall have a brief understanding amongst one of them.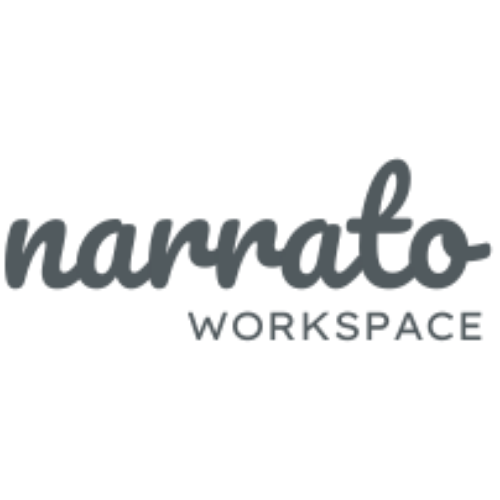 Narrato is content creation, collaboration, and workflow management platform that brings the entire content process to one place. It replaces the multiple tools that emerging businesses often use for their content operations, like docs, sheets, project management platforms, email, messaging apps, and more.
Narrato has a powerful content editor and some amazing collaboration features that let your team easily create content and share feedback. Project management tools on the platform help track your content projects. There are custom roles and access for team members, freelancers, and other users. All your content can be neatly organized and stored on the platform as well.
Pros:
Create quality content with optimization suggestions and AI writing
Create custom templates and style guides to better align content with requirements
Save content under projects and folders for easy access
Custom user roles, including a client user role for agencies
Freelancer payments management
Content calendars and workflow boards
Cons:
New features are still being added every other week, so the best is yet to come.
Pricing:
Free plan for teams just getting started. Paid plans start at $8 per user per month.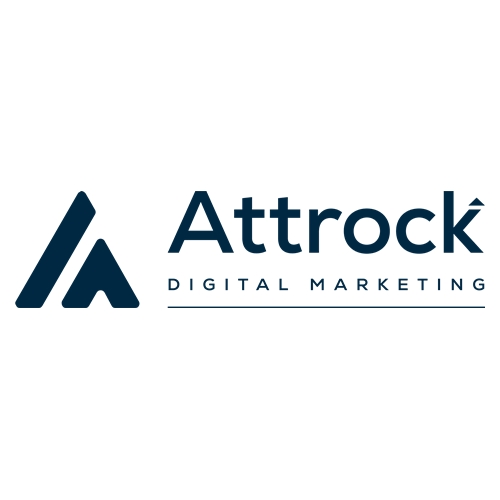 Attrock TinyImage Tools is an online image compressor that allows you to compress and optimize your images for free. Using it, you can reduce the size of your JPG and PNG images without compromising on the quality. The tool allows you to compress images with a single click and download the compressed version.
Pros :
Free and online tool—requires no downloading

Compresses and optimises images 

Suitable for JPGs and PNGs 

Displays compression size and level
Cons :
Bulk image compression is only available with the paid plan
Pricing: Free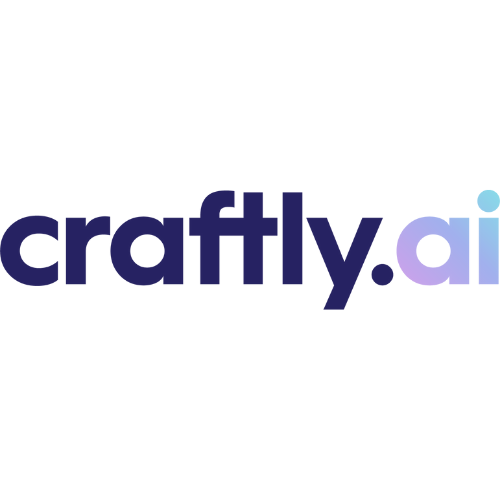 Emerging businesses need all the help they can get. That's why using an AI Copywriter can help you get started, from concept planning, to deck building, all the way to website copy. By tapping into new technologies like AI, new businesses can stand out from the crowd and make a great first impression in their industry. A good place to start is with an AI copywriter that can take simple input prompts and turn them into high performing pieces of marketing copy in seconds.
Pros:
Choose from 100+ tools like blog posts, product descriptions, and web copy
Take your business global by crafting content in over 25 languages
Beat writer's block forever by generating content in seconds
The content is original and passes all plagiarism checks
Craftly was trained by copywriting and SEO experts for the best possible content
Cons:
It is one of the newer AI copywriting tools on the market, and they're still in growth mode
Pricing:
They help you take your business global with content creation in 25 different languages. French, Spanish, Dutch, Russian, Arabic and more! The tool has been trained alongside native speakers so that your content is of the highest quality. Plans start at only $35 per month, but if you want access to all of the features, then we recommend the unlimited Crafter plan available for a limited time at $79 per month. Claim your 5-day free trial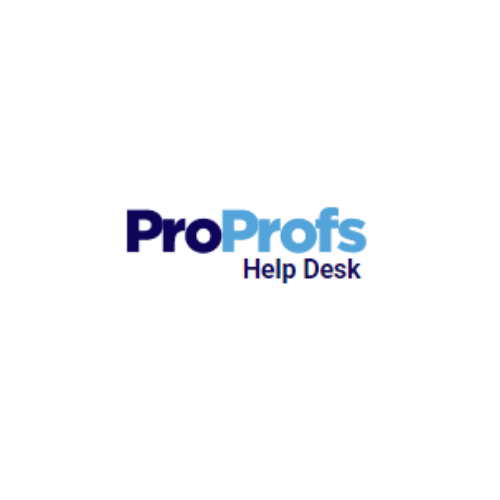 ProProfs Help Desk is an easy-to-use customer support system that comes with a forever free plan. Whether your agents receive requests via email or complaints via live chat, this tool ensures your team is prepared to address obstacles in multiple channels. Powerful automation capabilities are available in the form of automated ticket routing, chatbots, a self-service knowledge base, canned responses, and more.
A great feature of ProProfs Help Desk is that it offers customer support managers great visibility into agent performance and other metrics such as first response time, ticket resolution time, etc. In addition, companies looking to improve customer experience can share CSAT and NPS surveys and let their customers rate their support interactions instantly.
Pros:
Automate email and chat responses and share faster responses
Deliver personalised experiences at scale by viewing customer communication history
Get valuable customer feedback through CSAT, CES, and NPS surveys
Track important customer experience metrics with AI-powered reports
Establish communication priorities, track their lifecycle, and make use of internal notes to hold discussions
Cons:
The tool needs to offer more integration options to third-party tools
Pricing:
Forever Free: Forever free with limited features.
Essentials: Starts at $10/agent/month
Premium: Starts at $15/agent/month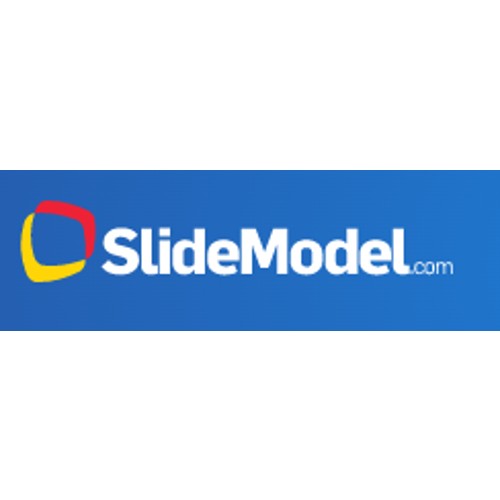 SlideModel offers 100% editable and ready-made templates for presentations. It helps presenters to save time by reusing assets and presentation templates that are 100% editable and compatible with major presentation software such as PowerPoint and Google Slides. SlideModel is being used by professionals and educators, and with more than 8 years in the market, it is the place to go for customizable PowerPoint templates.
Pros:
100% editable presentation templates
Compatible with PowerPoint and Google Slides
Easy to edit (no design skills required)
Cons:
Requires a paid subscription to access the best content
Pricing:
It offers a free membership which will you acess the free templates. Different paid membership plans are available, and varies depending the number of downloads, and the subscription length. Annual plans starts at $99.90/yr.
6. Project Management
Project management tools help you to oversee your project more efficiently and avoid miscommunication between your employees or clients. Overall, they help you plan, organize and manage different aspects of your project to successfully accomplish it on time and within budget.
Although it can be used by any business, Buildern is a project management tool is specifically designed for the construction industry.It helps you streamline your construction projects, decrease your cost overruns, and improve the overall scheduling.
Pros:
Transparent user management
Intuitive interface
Pre-sales management feature
Quality CRM tool
Precise scheduling feature
Range of financial tools
Cons:
It doesn't provide selection features
Pricing:
It offers a free version which you can use until you sign your first contract. The paid plans start from $199/month
7. Knowledge Base Software
Customer support is an integral part of every business that is laden with challenges. Rising ticket volume, dissatisfied customers, and underperforming agents are some major issues businesses face today. With the right knowledge base software, organizations can empower customers to solve basic problems on their own and let agents put their best foot forward while working on critical issues.
Let's look at a popular knowledge base tool that can help you achieve this and much more.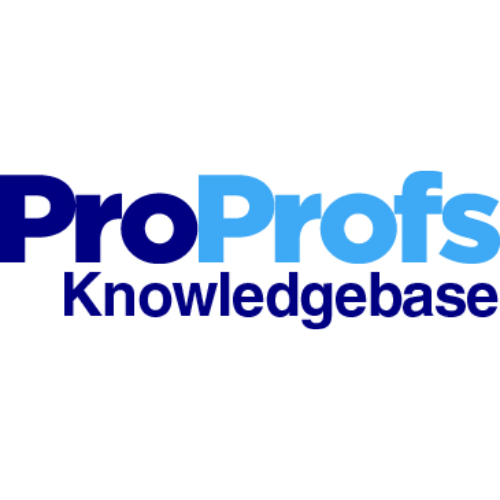 ProProfs Knowledge Base is a simple tool that is easy to use and can be set up in minutes. It helps you create online self-service platforms and set their access as public or private, depending on your audience. It comprises several powerful features for content authoring, customization, and publishing. There is a wide array of expert-designed templates you can pick from to kickstart the process.
If tracking customer behavior has always been a concern for you, this tool can be a huge help. ProProfs Knowledge Base comes with a built-in reporting system that gives you a sneak peek into what your customers are searching for but not finding the answers to. The best part is you can integrate this software with popular tools like Google Analytics, Zendesk, Slack, Freshdesk, and many others.
Pros:
Requires no coding skills
Manage user access with granular roles and permissions
Enhance security with single sign-on and two-factor authentication
Get real-time notifications on article updates and additions
Track crucial metrics with AI-powered reports
Cons:
Lags in speed at times
The tool needs to offer more variety in templates
Pricing:
Public Help Center – Starts from $30/author/month
Private Knowledge Base – Starts from $2/user/month
8. Chatbot
Chatbots are essential for deciphering changes in digital customer care services and several of the most commonly asked questions. Bots are beneficial in certain scenarios, such as when client service requests are specific to a specific area and are highly predictable, when managing a large volume of similar requests, and when automated responses are required.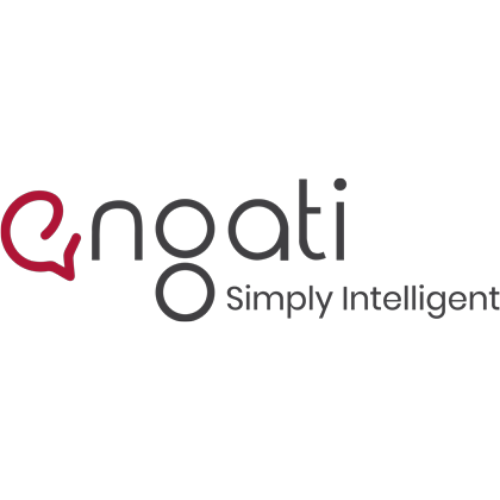 The Engati chatbot and live chat platform is the winner of the 2021 CODiE Award. It empowers you to build intelligent bots in minutes without programming. Build once and publish across 15 channels – WhatsApp, Messenger, Instagram, Kik, Telegram, Line, Viber, Skype, Slack, WeChat, Twitter, Skype for business, your website, and your mobile app. Supports intelligent paths, train, copy, analytics, and private labeling. Using Engati you can leverage the power of machine learning, NLP/NLU to design your very own chatbot and engage your customers in 50+ languages.
The Engati chatbot and live chat platform is the winner of the 2021 CODiE Award. It empowers you to build intelligent bots in minutes without programming. Build once and publish across 15 major platforms. Using Engati you can leverage the power of machine learning, NLP/NLU to design your very own chatbot and automate customer engagements in 50+ languages.
Pros:
Digital Assistants
Machine Learning
Multi-Languages
Speech recognition
Virtual Assistant
Proactive Chat
Customized bot
Third-Party Integration
Cons:
To use most of these features, a subscription to a higher plan is needed
Pricing:
9. Feedback Management Tools
Looking for the best customer feedback tools to collect customer insights and issues?
Without a doubt, the world would be a far better place if everyone cared about feedback. Customers make up the majority of our worlds as businesses.As a result, customer feedback is essential. So, here, we'll talk about customer feedback and how to track it with the correct feedback software.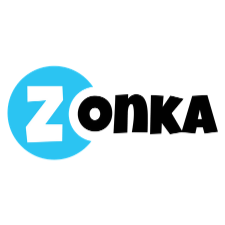 Conducting and collecting NPS feedback is relatively simple unless it gets converted into proactive customer data that gets used to make data-driven decisions. Zonka Feedback's comprehensive NPS software can help you understand your customers' opinions, contentment, and loyalty by sending NPS surveys, analyzing survey responses, and generating shareholder-friendly reports.
Zonka Feedback, an award-winning customer feedback SaaS, can provide you with detailed NPS reports such as Insights, Trends, Text Analysis, and more, as well as allow you and your team members to drill down and filter the reports and assign relevant team members to address any issue(s) raised by a detractor. This option is critical for taking concrete actions, resolving problems, and closing the feedback loop to improve the customer experience.
Pros:
Get customer feedback via NPS, CSAT, and CES.
Create your surveys in less than 5 minutes.
Cons:
Limited background options
10. Podcast
One of the widely adopted online business tools is Podcasts. It helps entrepreneurs to gain and share valuable tips, lessons, and experiences, and connect to a wider audience reach in the form of short and snappy pieces of audio. It helps to express content by varying the tone of the audio and thus marking its importance.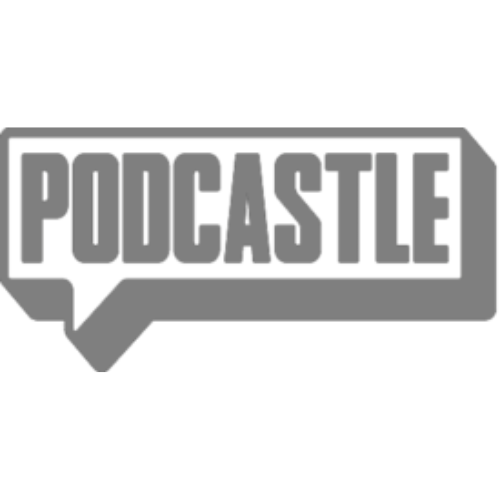 Podcastle.ai is an artificial intelligence platform that enables users to create and distribute their own audio content. With Podcastle.ai, users can easily record and edit audio like a pro, record video interviews, transcribe audio, etc. The tool is a treasure pot for content marketers, podcasters, and business owners who want to leverage the power of audio content.
One great piece of news is that Podcastle recently introduced its video interview feature, making it even easier for users to record and edit video content. This will be a game-changer for those who want to create high-quality audio and video content without hiring expensive professionals.
Pros:
Ease of use (no professional experience required)
Generates high-quality audio content without considerable investments
Eliminates the need for expensive equipment
Cons:
It May be challenging for those who are not tech-savvy
The free version offers only limited recording and transcription hours
Pricing:
Basic: Free Forever- No Credit Card Required
Storyteller: $11,99/mo – billed annually
Pro: $23,99/mo – billed annually
11. Inventory Management
Inventory management tools help manage inventories online eliminating the large data sheet and continuing to record the stock's quantity on hand. Whether a small or large business, it plays a vital for all. That would also indirectly be able to manage the inventment of the stocks and customers' demands.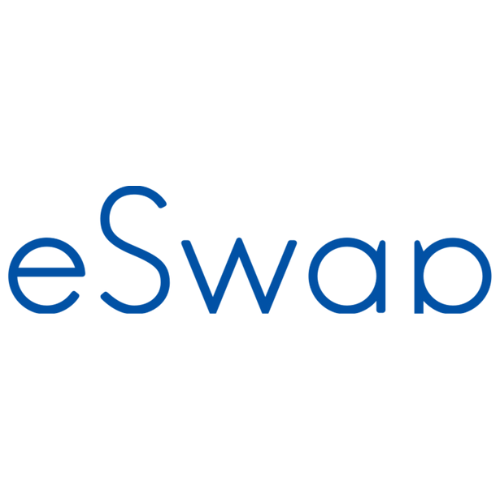 Esawp.global is a multichannel inventory management platform, allowing management and monitor stock levels, create listings, and processing orders from various marketplaces and sales channels in one place. eSwap can help you save time by listing your products across all channels from a single interface whenever you sell products on eBay, Amazon, or any other marketplace.
Not only that, but eSwap can also help you keep track of your inventory levels so you never oversell or run out of stock on any channel. Finally, eSwap can automate your order fulfillment process, so you can focus on running your business, not packing boxes.
Pros:
Streamlines multichannel inventory management regardless of the channels you use
List products and monitor sales across all channels from a single interface
Keep track of inventory levels to avoid overselling
Sends automatic alerts when the stock gets low or perishes
Cons:
The Free Trial requires credit card information
Pricing:
Free: 1 eCommerce channel – 300 orders/mo
Premium: $99/mo – 5 eCommerce channels – 1000 orders/mo
Pro: $249/mo – Unlimited eCommerce channels – 3000 orders/mo
Conclusion:
Now in order to conclude the post, one can say that managing the business can be easy if we use online business tools for our ventures. These tools meet almost all the requirements about managing a business. But, as an entrepreneur if your needs for managing are higher then they have many plans with various costs which meet your requirements.