Online Ordering System – Best Software For Food Delivery Service Business
Simplify Online Ordering Experience For Your Customer With wareOnline Food Ordering Software.
Wish to provide an online ordering service to your customers to order their needed product directly online from your restaurant, grocery market or any ordering service outlets?. Then start the online delivery business and provide best online services to your customers. Create online ordering system for your business where you can engage your users online and allows them to operate your offers product service of ordering. Online ordering software allows all scales of business operators to provide a higher level of service satisfaction to the users along with increasing revenue and ultimate profile growth in business too.
Sell More With Online Food Ordering Software Solution
We Offer The Exact Online Food Ordering Software And Digital Delivery Functionality In The Solution That Your Business Needs
Complete Customization
We provide a complete feature customization to ensure a smooth ordering experience for your customer.
Analysis and Reports
Get each module service analysis of your business online with reports and graphical insights.
Multiple Payment Methods
An advanced and fully secure payment process method to pay service charges online with COD option.
3rd Party Integration
We can permit you to request a 3rd party service integration in our custom online ordering solution.
Enterprise Online Ordering System For Any Scale of Business
No Matter How Large or Small Your Order, Delivery And Takeaway Service Firms, Our Online Ordering System Is Suitable For Any Service Ordering Market.

Restaurant Ordering
System

Grocery Ordering
System

Flower Ordering
System

Medicine Ordering
System

Marijuana Ordering
System

Alcohol Ordering
System

Water Bottle Ordering
System

Courier Delivery
System
Like What You See? Explore It Now
How Our Online Delivery System Enable Your Service Venture Online
Our Turnkey Solution Works Based On The Proven Top-notch Delivery Provider Companies Business Model. E Delivery – All in One Online Delivery System That Works Simply An Effective Way To Boost Your Productivity And Revenue Of Service Income With Ensuring Your Business Growth.
Single/Multi Location Outlets List Showcase on website and apps.
Customer can browse and choose their needed product
Store owner received order commission from the whole amount.
Store owner updated delivery provider to deliver orders at customer doorstep.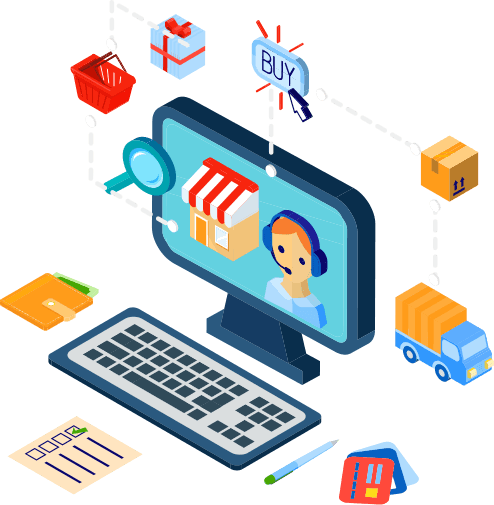 Note: This Online Ordering And Delivery System Can Be Customized As Per Your Own Business Model and Specific Requirements.
What AppEmporio Offers In Custom Online Food Ordering System
Get Your First Online Order Today! With Our White Label Mobile and Online Food Ordering System. We Build Mobile Apps With Web Responsive Version Of Your Online Food Ordering System Along With Website, So You Can Reach More Customers – No Matter The Device They Use.
How To Get Started With This On Demand Ordering System
The Procedure Is Very Simple And Easy After Getting AppEmporio's White Label On Demand Ordering System Solution. You Can Provide a Seamlessly Ordering Service To Your Customers. Even We Provide Customization Option. In Which, You Can Do Changes According To Your Service Needs With Your Brand Name And Logo. To Controll Complete Workflow, We Provide Web Back-end For Business Administrative Along With Web Console And Mobile App For Restaurant or Your Any Delivery Service Store. Mobile App For The Delivery Providers And Customers order their needed product with the web and mobile app.

Administrative Connect With Other Outlets and Vendors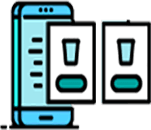 Outlets can manage product showcase online and edit it.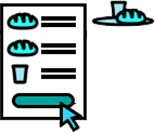 Customer can browse needed product and placed an order.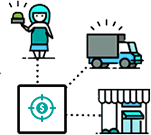 Business Administrative Get Earn Revenue for each service order.
Clients Using Our Ordering System Across The World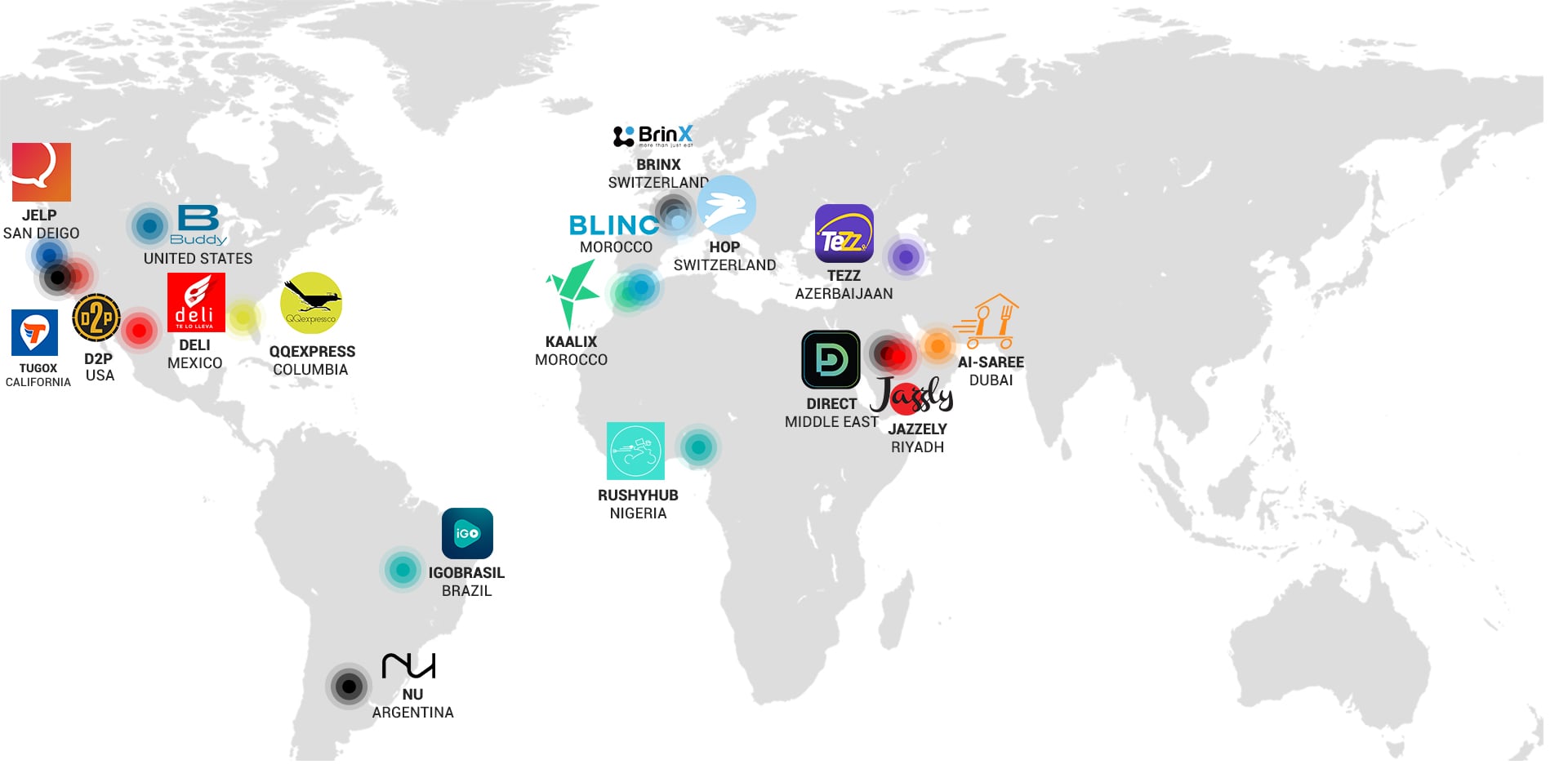 Request For Your Demo Today