Postmates Clone
Deliver customer's favorable product at their doorstep – A simple reason behind develop postmates clone app. In Every service chain business, delivery is an important factor to get a success. We spend countless hours to analyze delivery business and crafted this turnkey solution to provide more service flexibility to your customers. In a market, a several postmates like app available but our solution gives you an extra edge of reliable in term of the customer, delivery provider, outlets owner and the administrative person.
Advanced Feature
We Provide Attractive Features That Are More Reliable And Better Than Other Competitors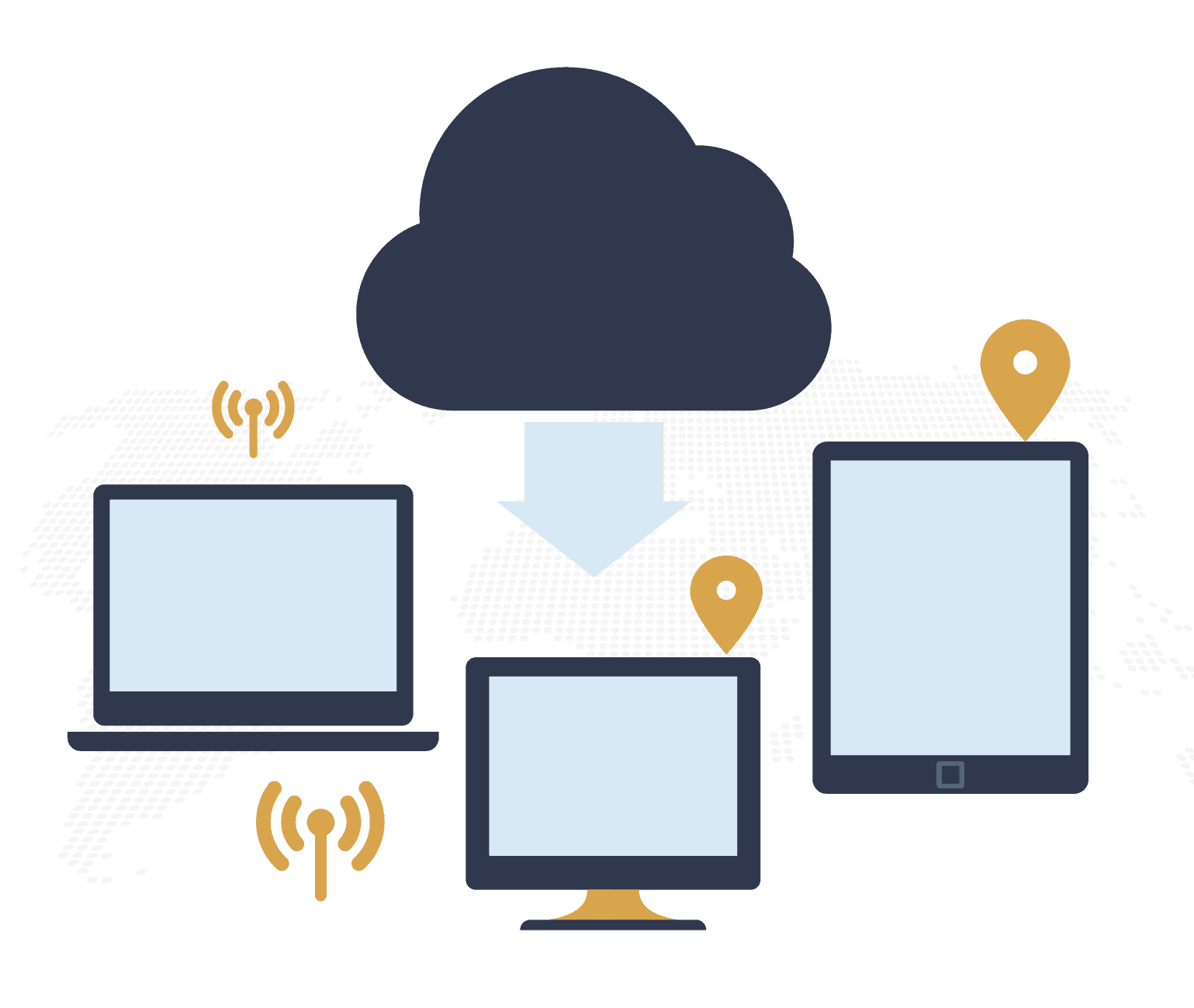 GPS Integration
Want to know an exact working status of your users? We integrate a GPS functionality in apps and web panel with Google map. To provide features like real-time tracking, navigation, route optimization and ETA.
Cross-Platform Support
In Postmates Clone we offer an excellent and steady interface in all apps and panels. Not an issue whatever device your customer used, functionality in your solutions are same.
Easy-Commission & Tracking
With the powerful Dashboard – The Administrative person easily tracks and manage commission and payout payment for outlets and delivery provider.
Robust UI & UX
Our Postmates like app has easy and minimal UI that is completely responsive and dynamic. Which gives customer reliable service experience.
Know How Postmates Clone Apps Work
Use to Search Nearby Outlets
Access Outlets Details along with menus .
Add Product to cart and check out for payment process
Outlets owner received order request.
Store prepares order & send request to provider
Delivery provider navigate customer and outlets location
Review and rating by Customer and delivery provider.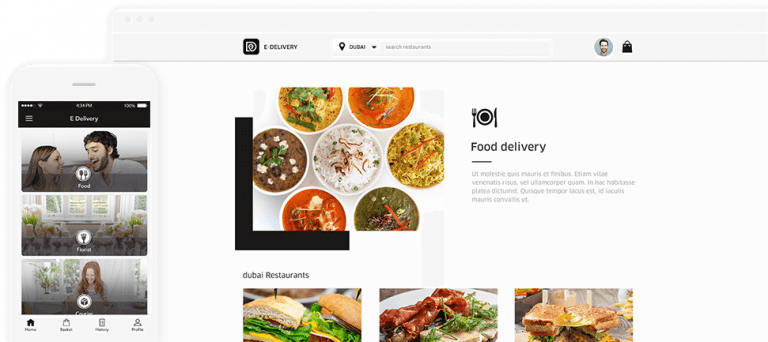 Know What we offer with Postmates Clone Script Development Solution
In Postmates Clone Script App Solution Development, We Offer a Best Available Platform For a Customer.
The Apps Available In Both Android And iOS Platform. To Deeply Optimize And Easy To Use Workflow.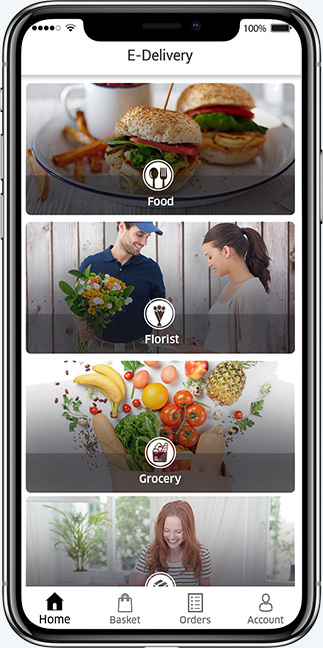 Make a delightful ordering experience for your customer. With app customer can sign up with social media or go with email and password login, access multiple outlets products at the same place or go with an instant search option for perfect needs search along with different filter option. Once a customer adds their needed product to the cart then go with checkout and pay product cost with secure payment platform. As per availability of the product outlets owner response customer's order request. And last the review and rating phase for the service experience.
A perfect delivery management solution for your service staff or freelance delivery provider. With app, delivery providers register their self to start service as a provider. Once an administrative person authorized their registration – delivery providers start their services. Get order request online with accepting or reject service option along with the countdown, navigate their current location to outlets location on a Google map. Manage multiple delivery services at a time, track customer's location and chat or call with in-app communication features, manage queue/pending order and a history of the complete order, earning details, and rate and review are also a sustainable factor in the app that provides mutual understanding with customers.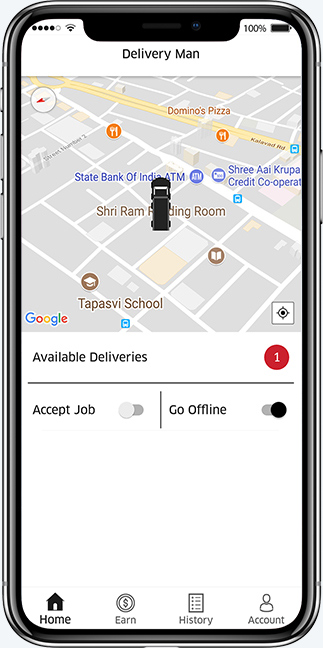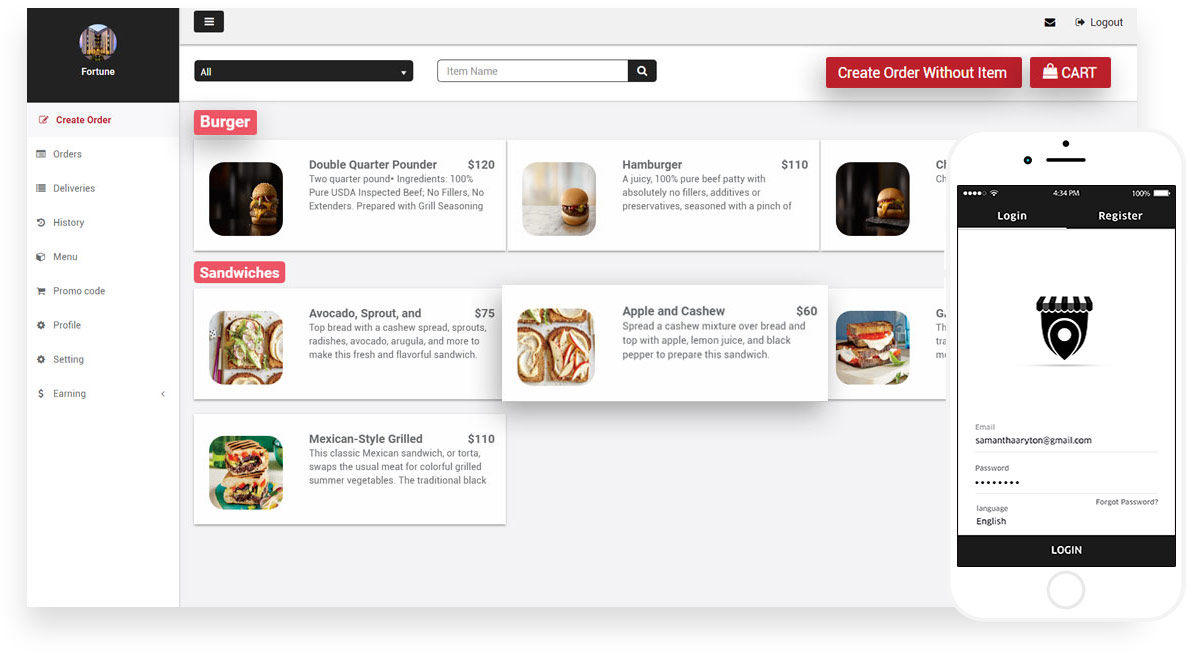 Outlets app and panel for showcase outlets product. With App and panel outlets owner create their profile and add essential details like logos, outlets address, list of products, service time etc. Within solution, outlets owner get a new order request and response as per availability. Request delivery provider to deliver product at a customer's location. Access in-queue order and complete order history, manage delivery provider details and see their outlets review and rating.
With a powerful dashboard, admin can manage their single/multi-store business in one place, manage each user's every movement in real time with map view features. Thay can manage a profile with add – edit or decline rights. Manage every order micro and macro details, access earning report based on daily, monthly, yearly, manage review and rating. Access all settings like SMS, Email Template, mass push notification etc. All the data reports with a graphical representation that easy to understand and helps an owner to take a next business decision accordingly.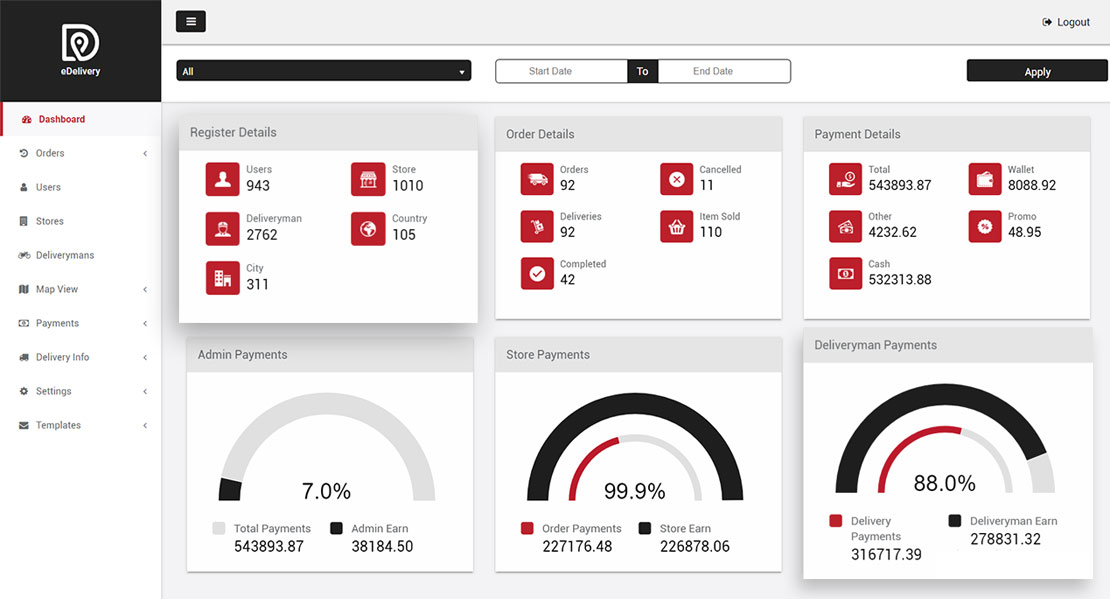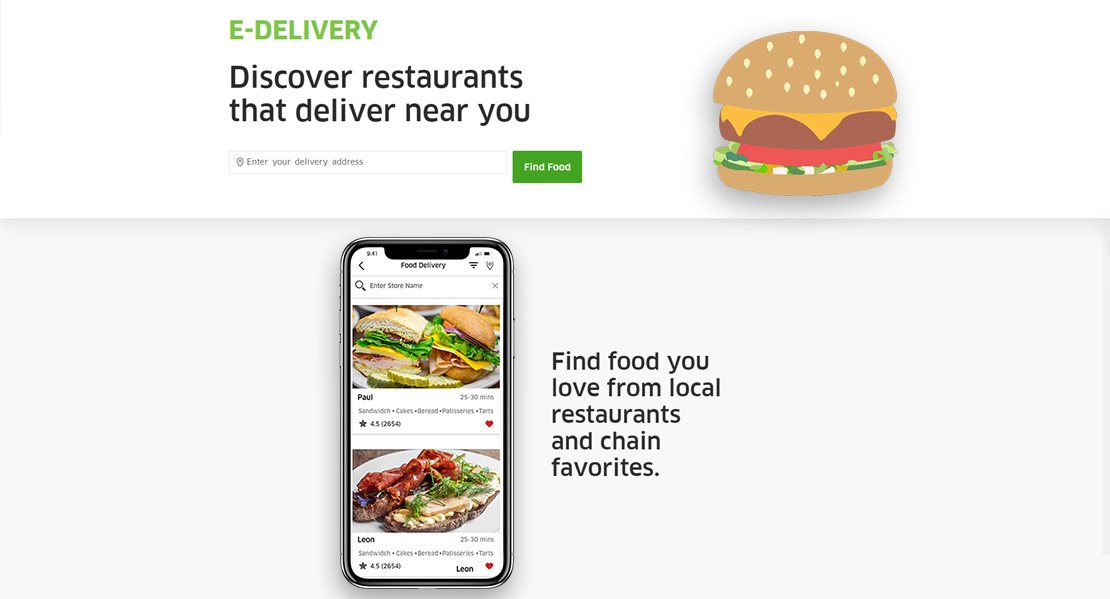 To provide more flexibility to the customers, we provide user panel. With the help of panel, users can access multiple outlets which are nearby in their location and order their favorite products. We include this on our postmates clone to provide a more functional and ordering funnel to a customer that helps you to get an extra revenue and customers easily get products at their doorsteps.
Clients Using Our Delivery App Across The World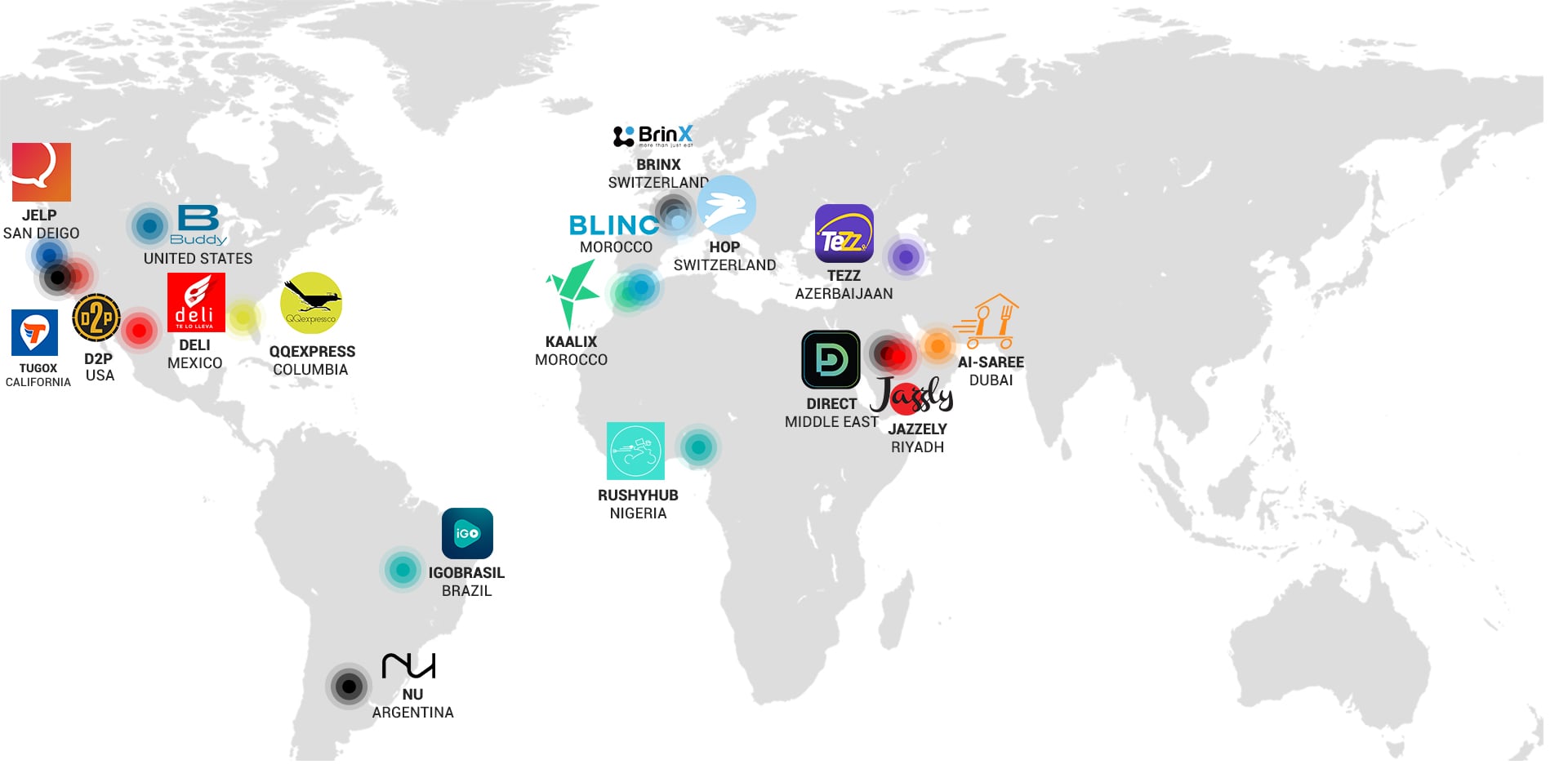 Get White Label Postmates Like All-in-one Delivery App
We're leading app development firms that help every size of business
to build a next-generation business with on-demand postmates like apps.