Social Media Logos – Most Popular Social Media Platform Logo and Meaning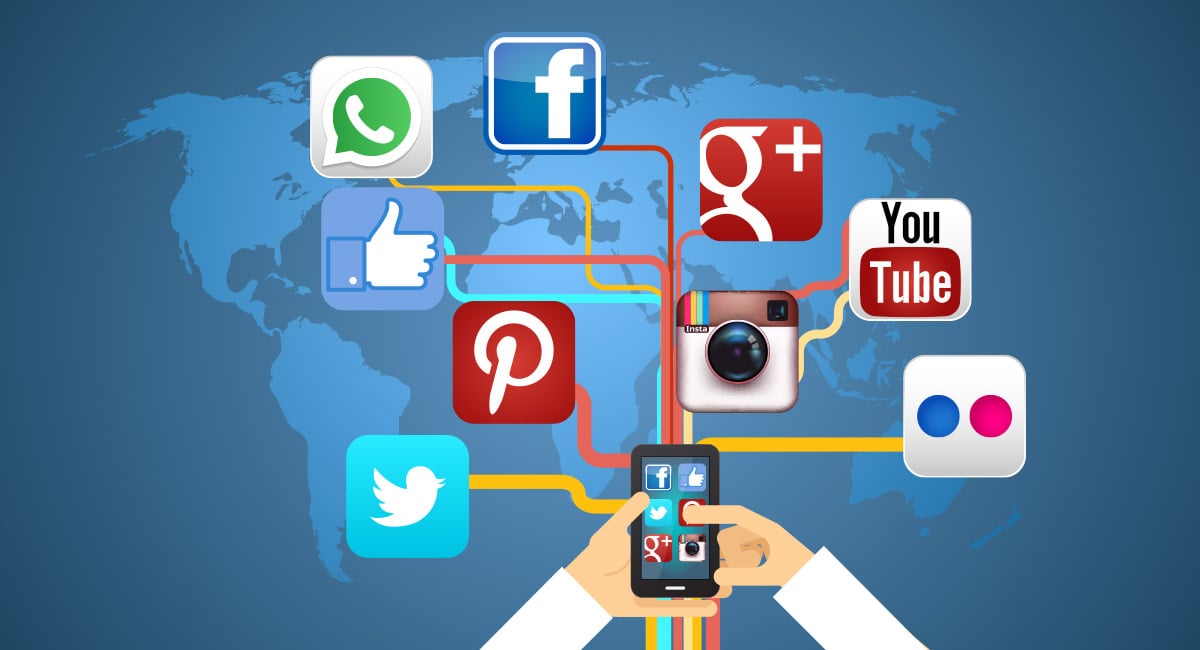 During the course of a normal day, we come across thousands of websites, apps, hoardings, and much more, but a few of them are stuck in our minds while the rest vanish instantly. Why is it so? Because of the symbol or logo brands possess to convey the meaning of their products and services. Social media platforms have become the talk of the town since its launch. Is there anything in the world today that is unable to recognize the logos of Facebook, Instagram, or Twitter? Probably, no, right? So let's dig into the most popular social media platform logos with their real meanings.
[toc]
Social media platforms have become a pivotal part of the modern-day lifestyle. Along with commenting and posting, it also allows brands to engage with customers and makes a strong online presence. Whether you ask an infant or adult, they will take no second to recognize the logos of social media platforms. Why? Because of having an appealing logo.
An effective logo helps a business to become a brand, and if you look at it from the end-user point of view, normal people process images 60,000 times faster than text, it means if your company has an effective image that conveys a strong message, it will strengthen your overall position in the market.
So before revealing the story behind popular social media platforms logos, let's take a deeper look at why your business should pay attention to creating an effective logo.
Logo Is the Visual Foundation of Your Company Identity
A logo is the face of your brand. A good logo gives people a sneak peek and a glimpse of what your brand might be about. An effective logo is a face that represents your brand name and corresponds to a name.
Designing the right logo for your business requires a lot of hard work. Indeed, you can check several references but can't copy the entire concept. You need to come up with a new approach that distinguishes you apart in the crowded marketplace. It is also not necessary to add a symbol of what you sell.
Here you can take an example of a well-known sports and shoe brand, Nike.
Nike's logo does not contain shoes, but it's a swoosh, shaped in the form of a statue of a Greek devotee of victory that was known as Nike. Here Nike conveys a bigger message than just selling products and promoting their business.
Still, having a skeptical thought? Read on the following benefits of having an effective business logo.
Build brand recognition
Show your personality
It creates a strong first impression
The logo is the foundation of your brand entity
It distinguishes you from the competition
Fosters brand loyalty
Build loyalty
As you can see, having an eye-catchy logo offers you multiple benefits. An effective logo can make your company instantly recognizable and improve your marketing efforts. So let's reveal social media platforms' logos and what makes them so much popular globally.
Social Media Logos – with Hidden Message Of Every Platform
There are thousands of social media platforms, but here we will take examples of well-known social media channels having additional connotations behind their popular logos.
Facebook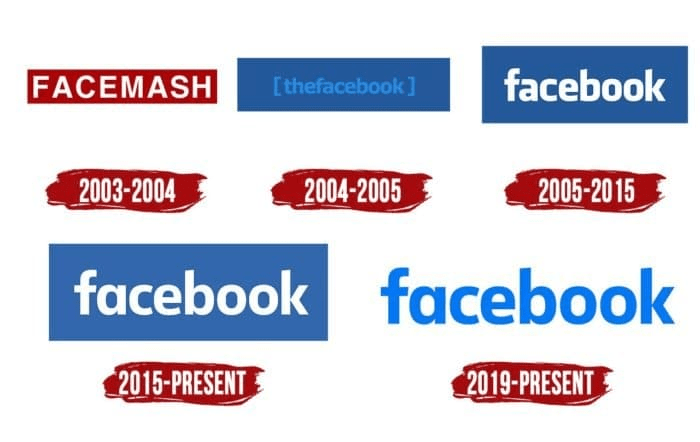 With active users of 2.70 billion across the globe, Facebook is one the most recognized brands in the world. In terms of design, the Facebook logo consists of a snowy lowercase font on a blue background. As we know, the white and blue color scheme proved to be a purposeful decision according to Mark Zuckerberg's eyesight condition.
According to its website, the "F" we see on Facebook's homepage stands for the word Facebook or represents the connection of friends.
Twitter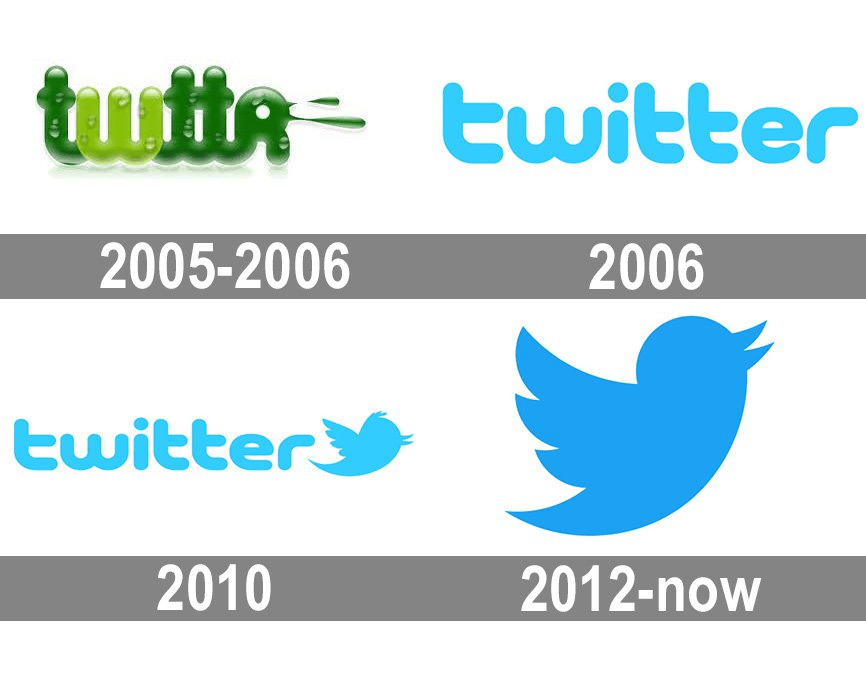 Twitter is a popular microblogging social media platform for sharing quick and short information. Having more than 330 million monthly active users, Twitter is another popular social media networking channel that allows users to share information within 140 characters.
Twitter's logo is quite identical, a bird. The meaning of social network refers to the sound that birds make while interacting. Twitter's logo is simple yet attractive; people would instantly know what is symbolized by just seeing the bird. A common popular saying is "a little bird told me," which is used when someone wants to share information quickly. Later, the brand also changed the color of the bird to a darker blue to make it more appealing to a wider audience.
Instagram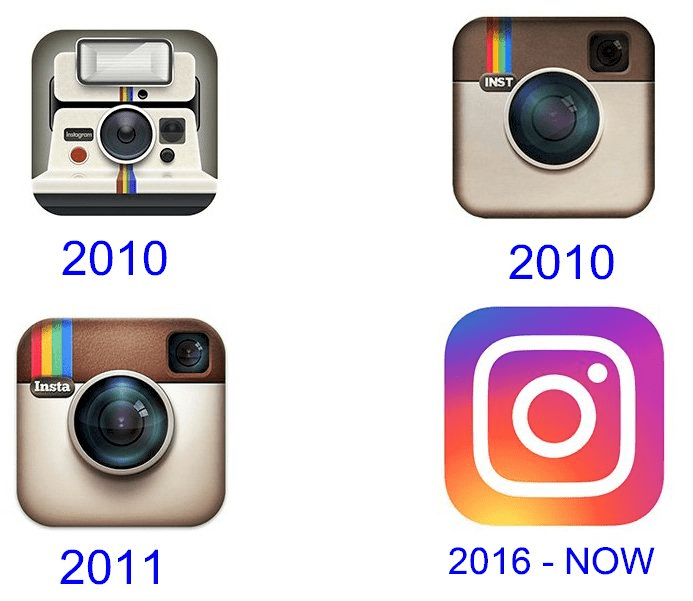 Researchers have said that Instagram will soon surpass Facebook in terms of monthly active users and revenue. Instagram's popularity keeps increasing with time; it is one of the most used social media platforms across the globe. eMarketer's research shows that with 1.074 billion monthly active users, Instagram is one of the best social media platforms to date.
Now talking about its logo, it looks simple but conveys a strong message. Earlier, Instagram allowed its users to share images and videos, but now you know how new features entice creators to post more.
Instagram's simple motive was to capture and share all moments. Its old logo contained a camera, and those small dots represent a flash, and all get a glimpse of others' lives. Today, everyone is obsessed with capturing little moments, and Instagram designed the perfect logo as people like to see and explore the world through a camera.
WhatsApp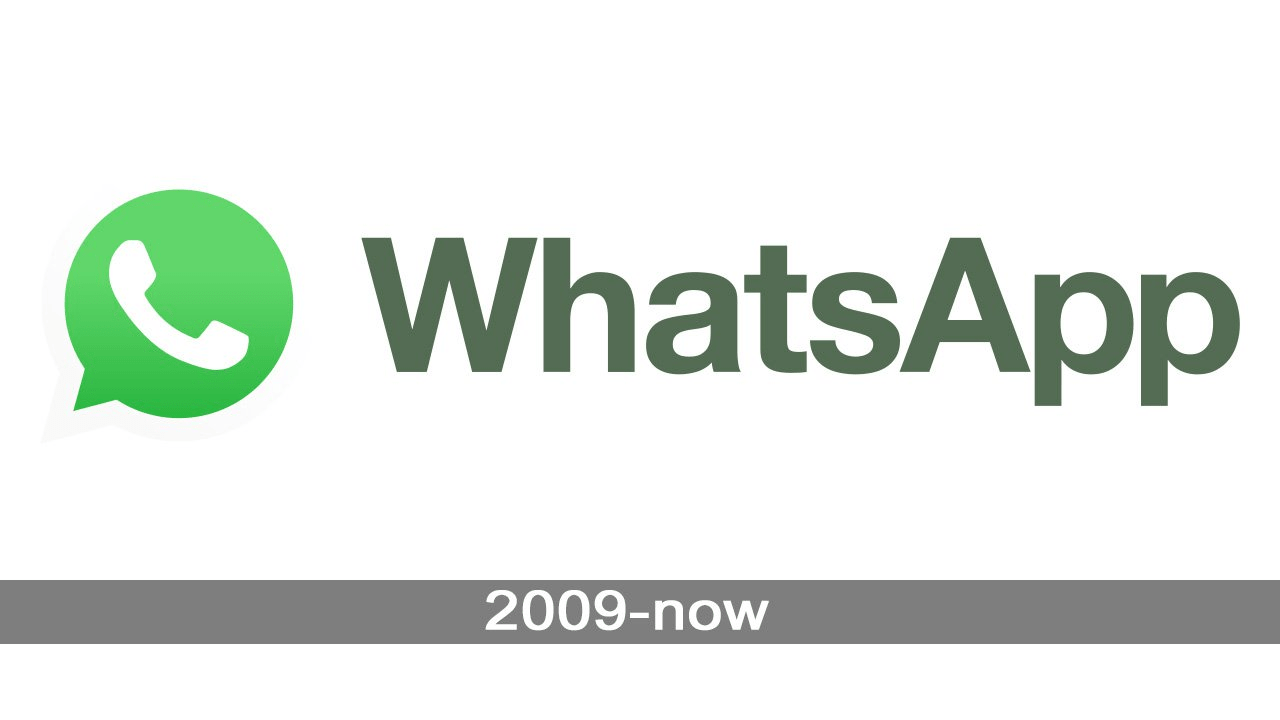 WhatsApp indeed has changed the way we communicate with each other. People often wonder if all social media platforms contain blue colors in their logos, but WhatsApp's logo has green and white colors. With two billion monthly active users across the globe, WhatsApp has changed the way we communicate and share information with each other.
WhatsApp's logo is simple as a brand has used a lot of green colors with a white telephonic symbol. But the meaning it conveys is quite realistic. Usually, traffic signals show green to the vehicles, which means you can move forward. Green is also a symbol of peace; it means if you have WhatsApp installed on your phone, you can communicate with anyone without any geolocation barrier.
In a nutshell, the combination of white and green represents faster communication between fellow people.
Pinterest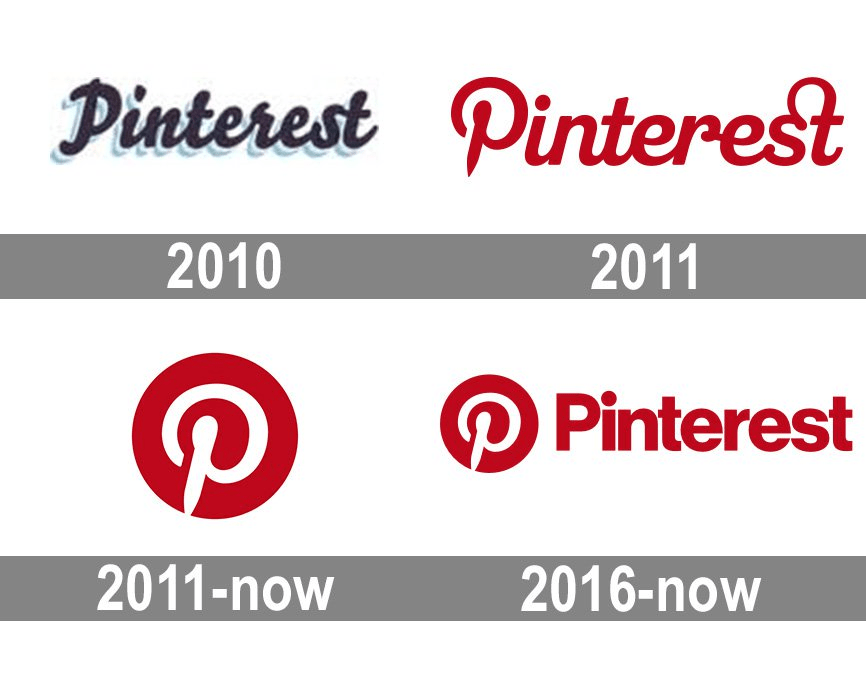 Source: 1000 Logos
Pinterest is a popular image-sharing and social networking site that serves as a digital message board for images. Pinterest's logo is quite simple; the "P" stands for Pin, and interest means interest. It means users can "pin" their ideas or interest on the created message boards. Pinterest has a simple logo, with the letter "P" written with white color within a red circle. The company introduced a textual logo earlier, but the present logo is identical and can be recognized even without the textual part.
Which Social Media Platform Logo Do You Like the Most
One thing is clear from the above popular social media platforms logos that how simple and straightforward they are to understand. Here the key is whatever you sell, but your logo should be recognizable and reflects what you are. The above brand's logos are perfectly encapsulated of their functionalities. So get creative and design a logo that fascinates people and visually expresses your company's purpose.