Social Media Manager – Study Important Skills and Responsibilities Of The Position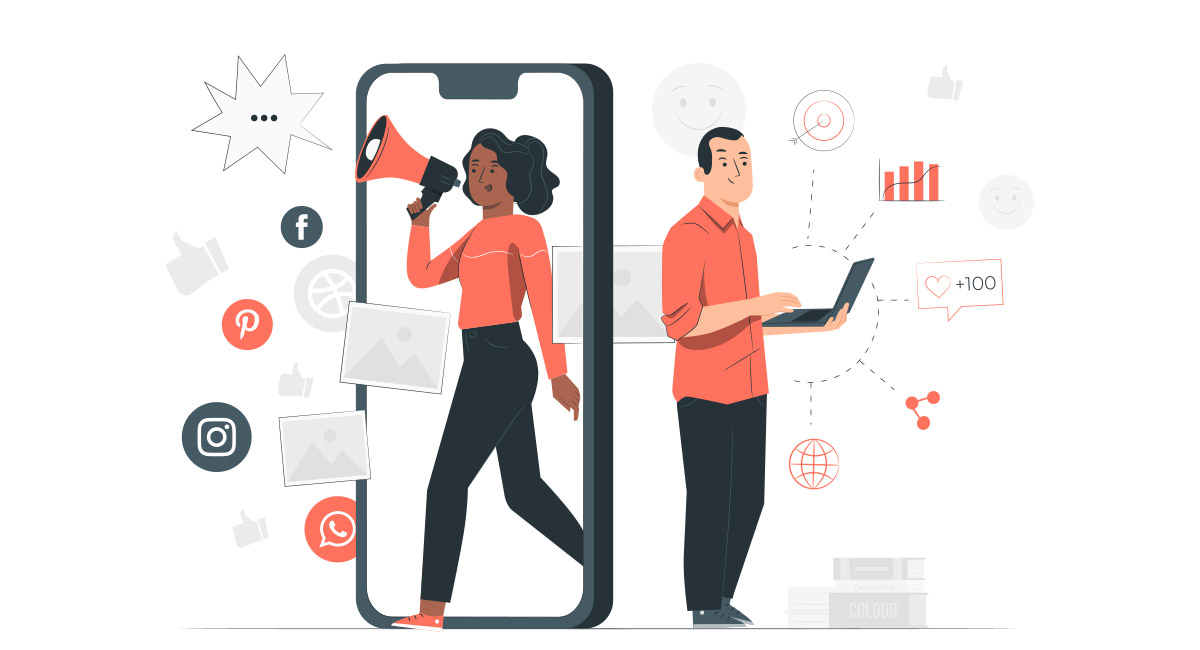 Social media is a flourished platform all over the world. For a decade now, social media manager have played a vital role for the influencers. Moreover, the Covid-19 phase has boosted social users, which has prospered the social media presence. And now, the influencers and businesses realize the importance of social media managers who have the skills to handle their profiles.
[toc]
A social media manager undertakes several commitments which require outstanding skills to carry out the best results for their clients. They have to be multitasking, creative, and a sharp observer who can stray with current situations and foresee the market. Managers for these responsibilities are hired on a contract based or can be permanent jobs.
Now a question arises here that what do you require to learn to become a social media handler. There aren't any specific learning programs for that position. All you can do is learn the requisite skills for the position, from which possibly you might have some of them. In the following blog, we will explore responsibilities, skills, certifications, internships, and a few other things you need to be aware of to become a social media handler.
Responsibilities Of Social Media Manager
A social media manager 's job is primarily slanted on the one for whom he has to work. They could be an influencer, a business; even it depends on the type of business. However, they distort some typical duties in their job profile. The primary responsibilities of a social media's account manager are:
Being Creative
Being a social media handler, a person has to be creative in all aspects. They have to be different from others and walking with trends requires intense creativity. Several fields like content creations and campaigns, caption writing, viewer's engagement, graphic designing, video trimming, and many more. Creating something extraordinary from any given situation is a notable role of this profile.
Managing Posts
They have to set a timeline to post the content for their clients. Time to post the content is a challenge to get maximum views and likes. A manager has to decide to schedule the post or can publish it at the time.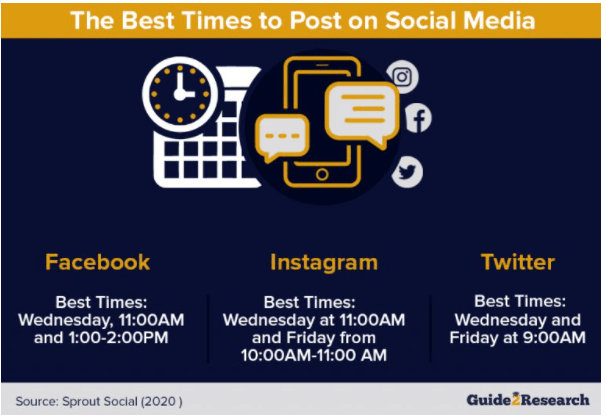 Image: (Source)
Caption Writing
The manager has to write the captions for the posts. Even for that task, they have to rely on trends, content size, and profile, whether it is a business purpose or a non-formal one. They must include the hashtags, which could carry out the best outcome for their posts. After posting, they have to acknowledge the comments in the posts.
Managing Followers
Create strategies to increase the followers for the accounts. They should know where their viewers are and how they will reach you. Social media managers should also know how to retain their followers. Frequent engagement with followers allows them to give feedback, organize contests, and similar tasks a manager performs to preserve their followers.
Profile Marketing
A manager has to do all this to market their profile. They have to decide the influencer's profile to market their content, or collaborate with them or also allow them to post on our profile. To increase the business reach, this helps a lot. A manager should know where they can get a potential audience.
Study Reports
Generate weekly or daily reports of their profile's data to be appropriately examined to plan further for increasing engagement. Even those reports will help to receive sponsorships and conduct marketing campaigns. The analysis also avoids mistakes in the future and carries forward fruitful strategies.
Significant Skills Required Being A Social Media Manager
As means to perform all these responsibilities, a social media account manager has to master some primary skills as mentioned below:
Expertise Edit
Social media managers have to be creative enough to create a post and edit that for their clients. They should be expertise in editing skills for anything that gives value and purpose, such as video, image, or caption editing. It has to be short, informative, and engaging for abundant engagement.
Unique Design
In social media platforms, visuals decide to a great extent whether the profile will rock or not. They can be good and informative but yet they might not get much engagement. One skill for handlers to master is to differentiate the design that fits all social media categories. A good and not good design has one thing uncommon: engagement number. Profile Handler should know what viewers are attracted towards.
Live with the Trends
Social media works with the trends. Prominent managers know well that when is the perfect time to post and what to post. They have to relate their content with the present movement in the platforms. Further, being acquainted with what's happening in the world can decide to halt before they post. It will help them to eliminate any riots in brand or illness to its reputation.
Thorough analysis
A person has to be critically analytical to be a social media manager. After each post, they should examine the performance and deal with the number of outcomes to draw out actionable perspicacity. A solid social media platform analytic reduces the dependencies on other resources for operating the account.
Learn Business Strategies
A business's social media account works to get customers, brand awareness, market research, build a network, and few more benefits. It was calculated that around 27.5% of people use social media to search for brands. Business skills include marketing expertise, which should slant towards the business's objectives.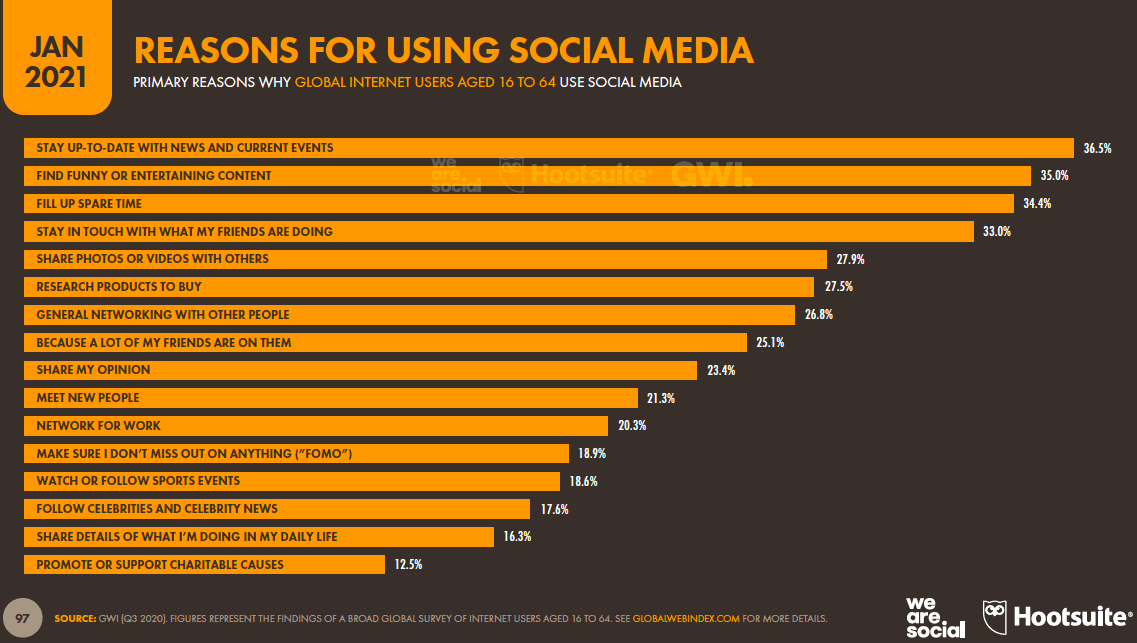 Image: (Source)
Management at Pro level
Being a social media profile manager, one has to organize several tasks like creating content, editing, posting, marketing, awareness campaigns, etc. Those who believe in systematic work and like to be organised are perfect to be a marketing manager. Also, social media is a platform that evolves faster, adopts new trends at higher rates, which a manager has to handle proficiently.
How to Prepare to Get Social Media Manager Position?
There are no specific degrees to expertise skills for social media handlers. However, skills can be developed through various options like :
Online Courses – Abundant online courses are present to know social media marketing, copywriting, graphic designing, which one can prefer to grasp the skills for being a social media manager. These courses are so designed that they train the learners for the job.
Internship – One can also prefer an internship (can be paid) to learn the practical assets of the job profile. It gives experience to the learner, plus some of the internship programs ensure interviews for them.
Training programs – Social media handlers can also be taught in many training programs online and even offline.
Learn from Guide – An experienced social media handler can teach you the skills from their experiences. You can observe their performance and ask your doubts about that.
What makes you a better Social Media Manager?
Social Media account handlers make systematic plans and even implement them. They are the one that builds the bridge between a business and target audiences. Being best at this place is not possible just with the 9-5 working. It seeks more than this. One has to keep analysing, improving, and sharpen skills for being a social media handler. Consistency tops all the requirements. Nowadays, a social media handler is a forte to a business. So, working on getting into this field can prove to be beneficial.