Visual Marketing: How To Make Easy Sales Through Perfect Photography?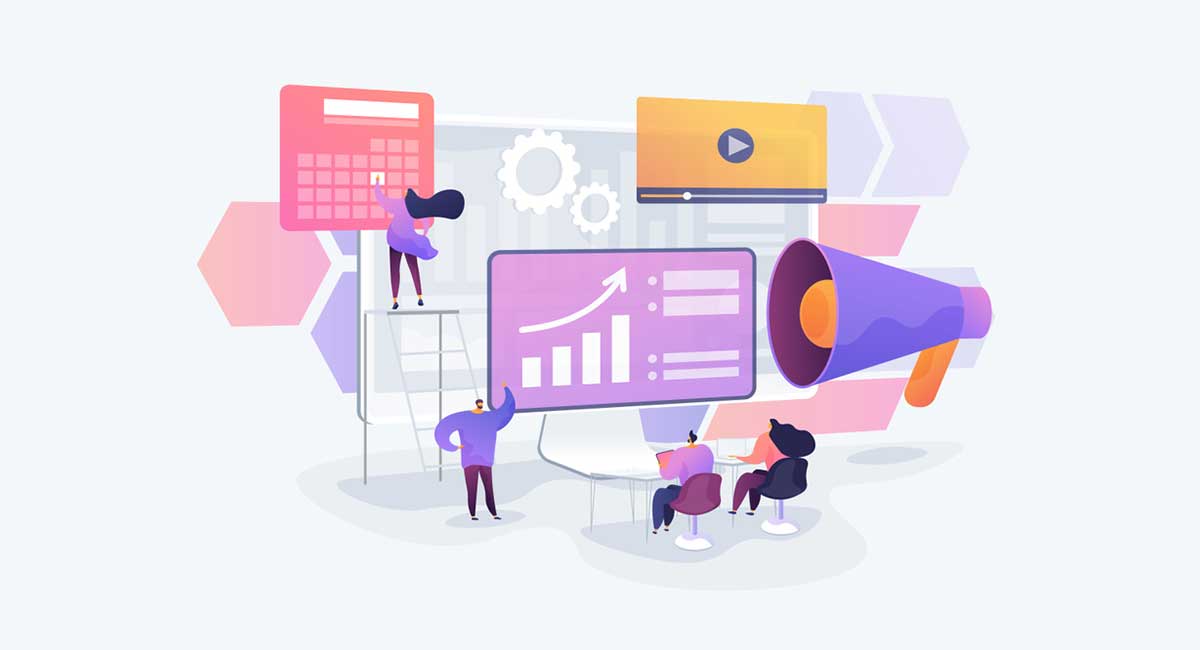 Selling requires a delicate balance between art and science. Marketers must display products in a way that showcases features while highlighting benefits. Services, being less tangible, often require a nuanced approach that conveys a message without a product to focus upon.
Visual marketing is often the key to robust sales materials and assets. While visual marketing elements were once considered a luxury or competitive edge, it's now an expectation.
Here's what you need to know about visual marketing and how you can use photography to sell your products and services.
What is Visual Marketing?
As the name implies, visual marketing is the use of visual elements to entice an audience and make a connection that leads to a sale. These visual elements can range from illustrations and animations to photos and videos, depending on the brand and offering. Product-based brands like Nike and Pepsi often use photos and videos to showcase athletes using their products. Conversely, brands like Slack and Headspace are known for their animations.
With social media platforms dominating the market, photography has become an integral aspect of visual marketing for both small and large brands. You can visit Sked Social here to learn more about incorporating imagery into your social media strategy.
Why Visual Marketing Matters
Humans are visual creatures. The adage, "A picture goes beyond words," still holds merit today, especially when it comes to marketing. Visual elements help convey a message quickly and concisely, engaging audience members without demanding too much time or effort.
On a deeper level, visual marketing elements can elicit an emotional response and set a tone for how someone should feel when they look at a brand's marketing materials. Nike's stark, dramatic imagery often invokes a feeling of awe, inspiration, and empowerment. Mercedes brand images always convey luxury, wealth, and subtle dream-like quality that tells viewers their dreams can come true.
When in doubt about the power of visual elements, consider the fact that 93% of eCommerce consumers consider the visual presentation of a product or service a key factor in the decision-making process. Ask yourself, would you buy something without seeing a photo first?
Aligning Photography with Brand Elements
While it's common knowledge that having photography in marketing materials is important, there is a right way to go about things. The top consideration when capturing photos for visual marketing is brand alignment.
The word "aesthetic" has become prevalent in visual marketing thanks to the rising popularity of Instagram. Anesthetic refers to the somewhat indefinable qualities of brand imagery that creates consistency from one post to the next. This term often applies to things like filters, editing style, and the overall moods and themes of an image.
Another consideration is consistency between the tone of your copy and the images you portray. Capturing images that suit the overall emotion of your brand is an essential consideration when planning your visual marketing strategy.
Finally, you want the photos you use to be aligned with the other visual elements of your brand, such as your typography and logo. In essence, everything should flow smoothly, and your customers should recognize your brand no matter where they see your images.
Stay Relevant
Most marketers are familiar with the perfume commercial trope. Consumers may not have the industry jargon to define how they feel about perfume commercials, but that core recognition is there. The visuals for these marketing materials are often irrelevant, confusing, and surreal.
If there's one key rule to remember when creating visual marketing elements for your brand, it's not to be a perfume commercial. Instead, focus on capturing imagery that's relevant to both your brand and your messaging. Surrealism and abstract imagery have a time and place in marketing, but if they aren't core elements of your overall brand, they have no place in your photos.

Capture Multi-Purpose Images
One of the excellent ways to maximize your return on investment in visual marketing is to capture multi-purpose images. Traditionally, marketers would use targeted photography for a small range of marketing materials. These could include styled shoots for advertisements or simple product shots to be edited and repurposed.
Now, brands are tasked with sharing their photos over a variety of platforms. By capturing multi-purpose images that you can repurpose and reuse, you can focus on capturing quality images that translate across various channels.
For example, rather than using a simple white box product photo for your cosmetics, you might decide to arrange them in a natural setting. This approach showcases both the product features while tying in the overarching theme that you use natural, environmentally-friendly products. Those images could be used on your eCommerce site, in print, and on social media.
Not only does this approach save time and money, but it also improves brand consistency when taking a multi-channel approach.
Use Original Photos
Stock photos have a time and place in marketing. They're ideal for new brands that are trying to incorporate visual elements on their website or need some generic background imagery. Using stock images is a fantastic way to capitalize on high-quality photography while saving costs.
However, using original photos is always a better idea when engaging in visual marketing. It's well worth the cost of investment to have creative control over what you're showcasing in your marketing materials. Additionally, there are many creative ways your business can save on photography by working with up-and-coming photography students, batching work, and knowing when to take photos in-house.
Use Platform-Centric Formatting
Another best practice to consider when capturing the perfect photos for your visual marketing efforts is formatting. The formatting requirements will vary depending on which platform you're using to showcase the images. Planning your photography with those formats in mind can help save editing work later.
Consider your website, for example. It's integral to have high-quality images. However, those images aren't being printed, so they don't need to be as fine-tuned as something you'll be expanding and using on a poster at trade shows. In fact, compressing those images will help reduce the loading time on your website and improve your rankings on Google.
Social media necessitates even more planning when creating images. Pinterest uses long, vertical images, while Twitter prefers a horizontal approach. Instagram breaks the mold entirely with the perfect square format that influencers have come to know and love.
Paying attention to the formatting is essential, as your images or graphics could get distorted or cut off when being shared across platforms.
Prioritize Quality
One of the benefits of modern visual marketing is that it's easier than ever to capture beautiful images. Many influencers and brands use iPhones to capture photos and never invest in a professional shoot.
The important thing to remember is image quality and the basics of effective photography. The key elements will be planning, lighting, stability, and editing. While a lot can be accomplished during the editing phase, stability and lighting will ultimately impact how the finished product looks.
Know what equipment to invest in and how to set up a shoot if your brand opts to handle images in-house. More importantly, know when to outsource and leave it to the professionals.
Set Intentions
Every photo taken should have an intention or goal behind it. Photo batching or creating a shot list is a fantastic exercise that can help brands outline not only what they need to feature but why. This approach creates efficiency and consistency without losing sight of quality in visual marketing.
Create a shot list that outlines people, locations, and products to be featured. Identify the core brand elements, the emotion that should be conveyed, and how you want people to respond when they see this image. Outline what platforms your images will be used on and what stage of the sales funnel they'll appeal to.
For example, a boutique fitness center might plan a shoot that showcases merchandise both in use and styled, specific trainers at work, certain locations around the gym, and certain locations around the city.
By outlining the image plan and setting intentions, brands can create a collection of perfect photos that showcase both tangible and intangible brand elements.
Try A/B Testing
Finally, know that even with the best research and planning, customers will sometimes surprise you. A/B testing is a fantastic way to get ahead of those surprises and ensure that you use the best image to accomplish your goals.
Release the same content with different images to a small sample audience. For example, if you're running an Instagram or Facebook ad leads, you can post two separate versions with a small marketing budget and small audience. After a few days, pull the analytics and look for any significant differences in performance. Then, use the better image to run the larger ad.
You can also engage in broader A/B testing by reviewing social media analytics and conversion reports. Look for overarching themes over time. You might determine that your audience responds better to photos of people using the products rather than styled product shoots. Understanding what your audience wants to see will help you know which images to capture.
Final Thoughts
Showcasing high-quality images that align with your brand and speak to your audience can help you build brand awareness and boost sales.