White Label Delivery App
Offer online order and delivery services under your brand. Handle Food, Grocery, Marijuana, Medicine, Flower, Alcohol, Courier, Water Bottle with our white label delivery apps solution along with a powerful dashboard and ordering website.
Your Brand
Keep your brand identity with our white label solution. We crafted your delivery app with your logo and branding for preserving a straightforward relationship with the customer.
Your Features
Our extensive approach offers a lot you need for your business. You can get complete in-demand features loaded white label app solution along with complete customization for enhancing your business easier.
Your Business
Lets customer directly order your products and services from your white label ordering app and panel. With the help of it, they get the food at their doorsteps.
Benefits of White Label Ordering and Delivery Apps
Turn Key Delivery App Solution & Powerful Dashboard
Provide product delivery at customer's doorstep, our your own white label solution. Let a focus on your resource and heat-up your brand and client base with our white label delivery app solution.
Powerful Controller For Whole Process
Keep a clean eye on each user with features like real-time monitoring, profile activate/de-activate and profile management, access all services and revenue report with graphical insight.
Access All Empires in One Place
With the delivery app platform, you can access any industry delivery business. No matter of scale size of business you can handle single/multi outlet business hassle free in a single place.
What We Offer in White Label Delivery Apps Solution
We Craft a Simple, Secure, Reliable And Easy To Use Solution To Handle Your Order, Delivery And Takeaway Services Business Online With Android, iOS Apps And Nodejs, MongoDB Backend Supports.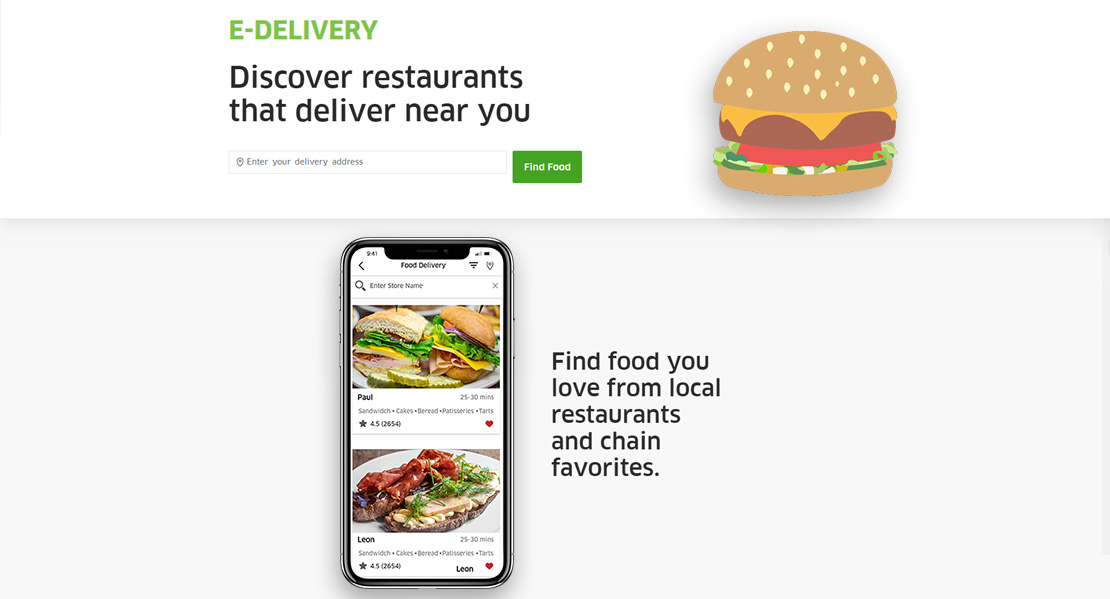 Access Surrounding Area Outlets Menu
The customer can access surrounding area outlets details and check their offered services with images, and other information.

Order Through The Web Console
With the user-panel customer can order their favorite product online through the web with a multi-outlets order support.

Online Payment
For product and delivery service customer can pay their billing charge online with secure payment platform along with COD option.

Order Confirmation
Once outlets owner confirms order requst, customers get a order confirmation notification along with SMS and Email confirmation.

Rate and Review
At the end of service, customer can rate a service based on five-star scale and share their expering by giving review.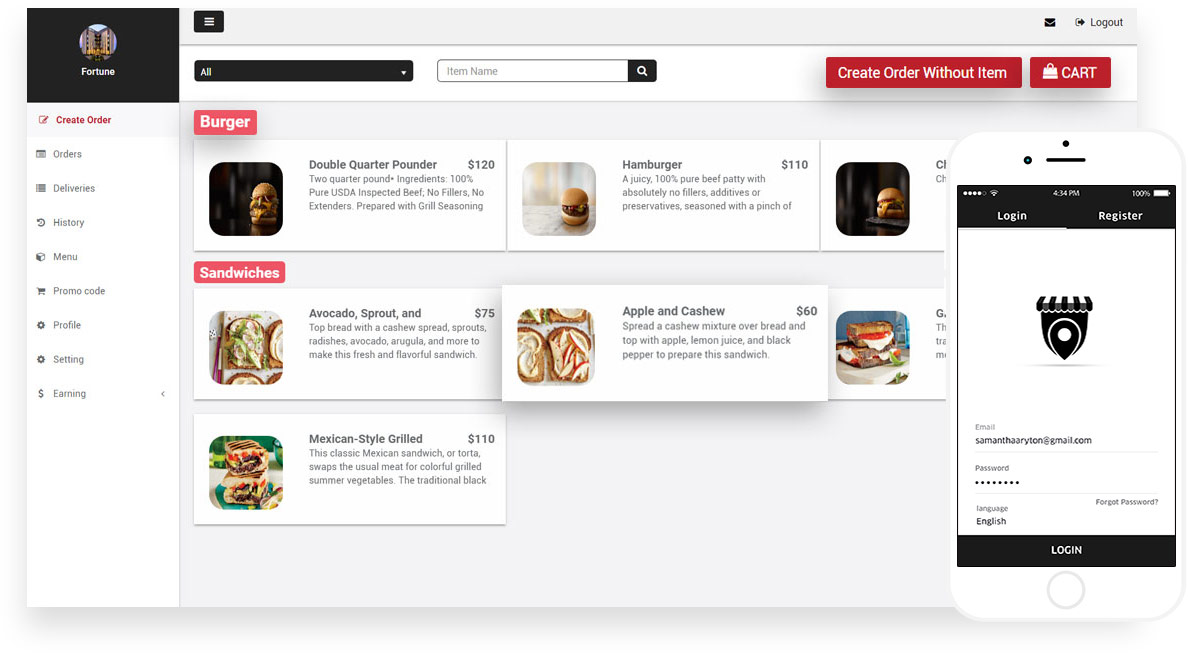 Online Order Request
With the outlet's app and panel, the owner can handle order request online and give response to the customers as per service availability.

Manage Product
With outlets solution, vendors showcase their product details online with information like Name, price, description.

Manage Categories
Outlets owner can handle products through different categories and subcategories with add/edit/decline rights.

Earning Details
Access to each order and delivery earning details with graphical insights and reports based on daily, weekly, monthly and yearly.

History
Manage a complete order history of customers and delivery providers along with enqueueing order details.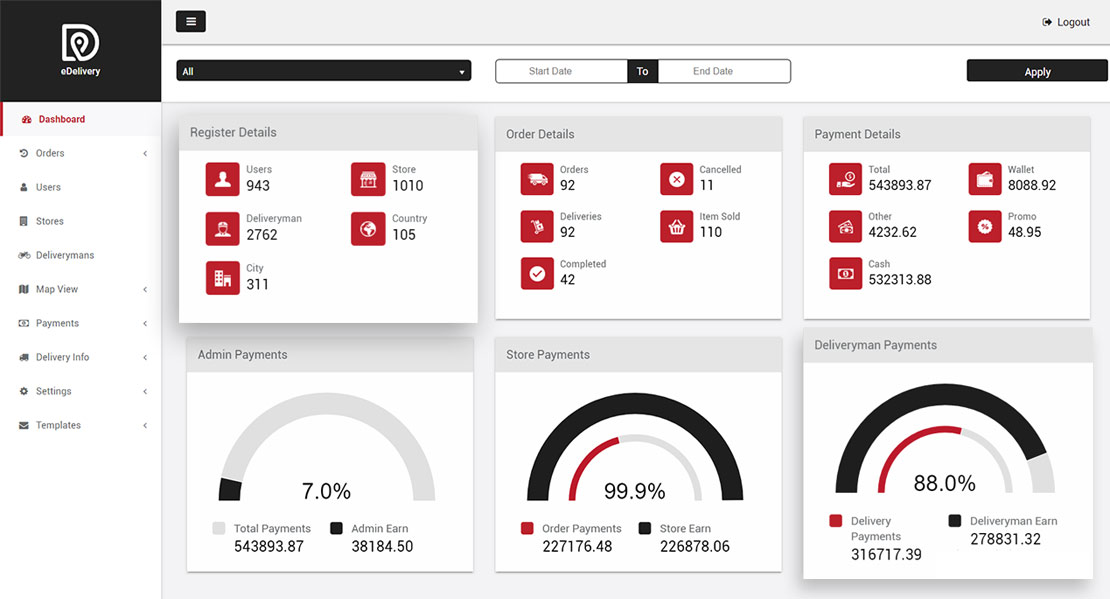 Map View
With the map view features admin can see each activity service detail with user activity and real-time tracking on a map.

User Management
Admin can manage customer, delivery provider and outlet owner profile details with add/edit/decline rights.

Billing Management
Manage Each order billing details with a complete history and graphical insight to understand all earning reports easily.

Settings
With the powerful control panel administrative person access an essential setting like SMS, Email template, push notification setting etc.

Trips Details
Admin can manage provider's work separately with a detail of to and from location, payment, product, rate and review etc.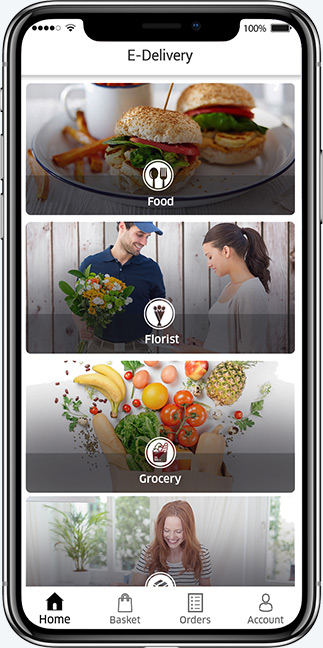 Social Media Sign up / Login
Customers can do sign up by using their social media account or go with email/phone number options.

Access Multi Outlets Product
With the app, the customer can access surrounding area's service provider product list online with a custom order option.

Online Payment
For services, the customer can pay their service charge with different online payment option like credit/debit card, online banking, in-app wallet or go with COD option.

Real-Time Delivery Provider Tracking
Once delivery providers start their service, customers can track their real-time location on a Google map with app's GPS integration feature.

Rate and Review
After completion of delivery service, Customers can rate the delivery man and product services scale of five stars and share their experience about services as a review.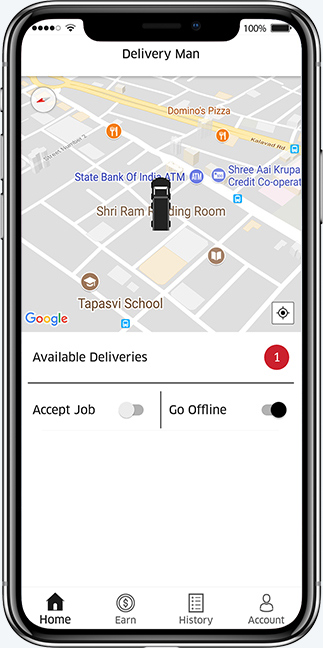 Submit Document
Before starting a service as a delivery provider, a person must have to submit an essential documents like ID prof, Photograph, bank details, vehicle regi. proof etc.

Online Service Request
Once an admin approves delivery provider job request. They can get an online notification for new delivery service requests with accepting or reject option.

Navigation
When a delivery provider accepts a delivery service request they get the outlets navigation option with ETA details.

Daily Earning Report
With in-app delivery provider can manage their earning details with reports based on daily, weekly, monthly, yearly.

Update Service Status
In each stage of delivery. A service provider can update their delivery service status like on the way, arrived etc.
Clients Using Our Delivery App Across The World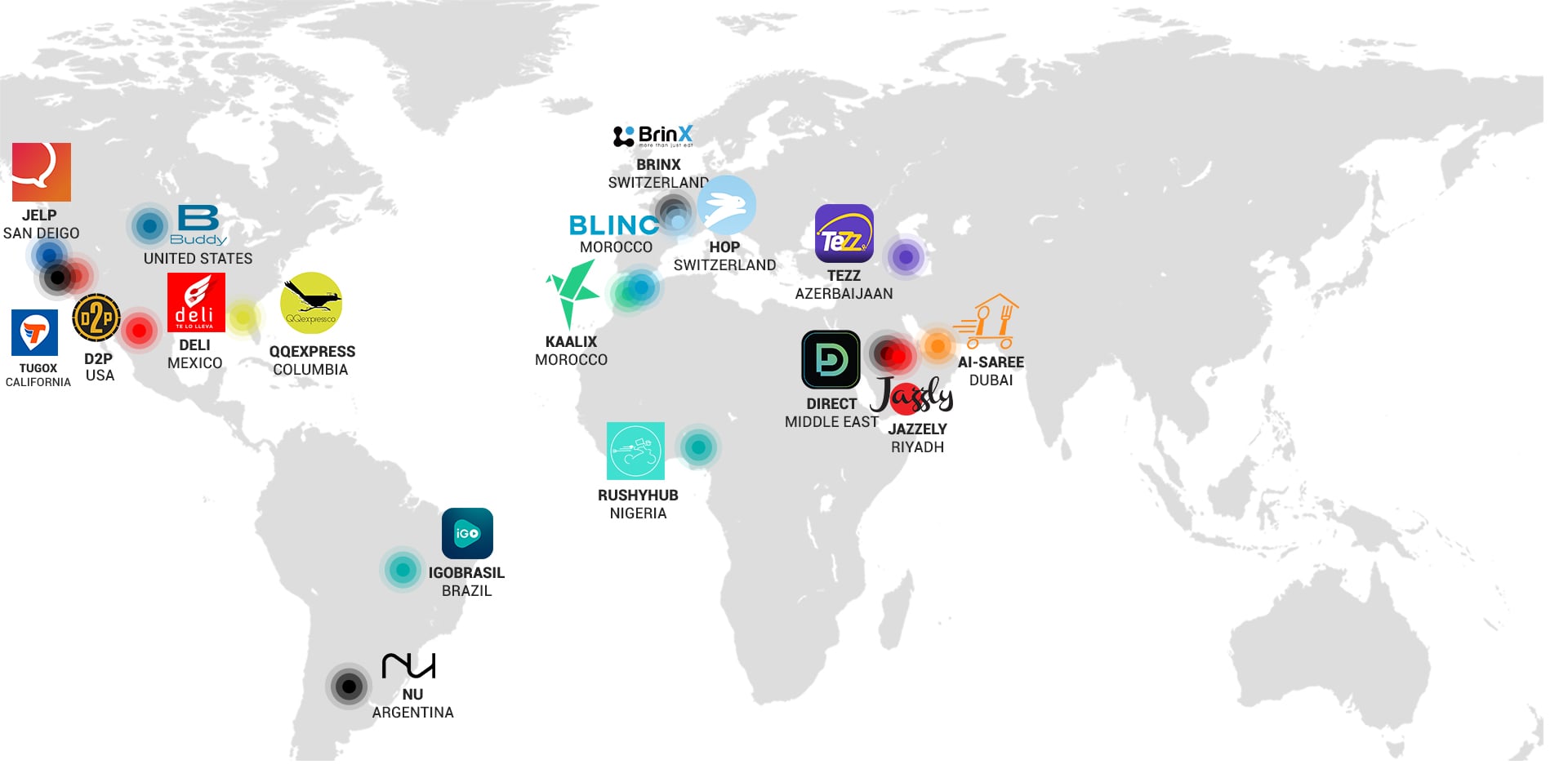 Why Sell Your Product with Another Company's Delivery App, When You Can Sell with Your Own Branding Apps?
Create Your White Label Delivery App, Access your single/multi-outlets business at single place.