Free App Promotion: Create a Buzz to Get More App Engagement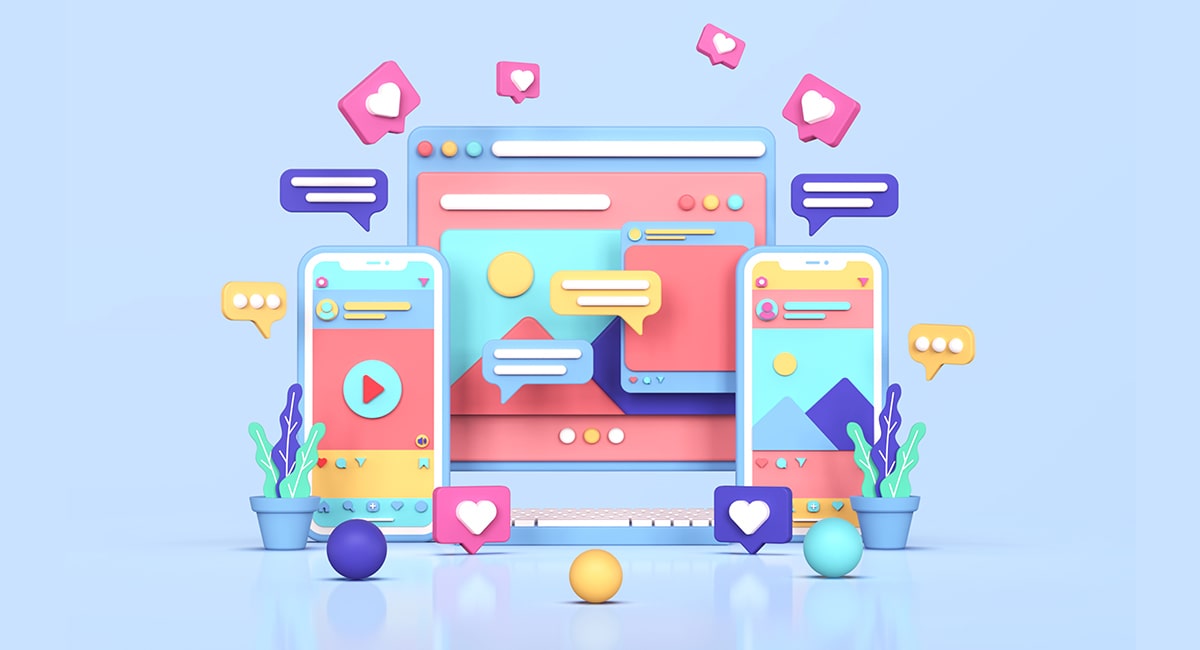 With rapid development towards digitization, more and more business owners are willing to have their own app as it can attract customers and give them an edge over the competition. App Store has become the most competitive platform for entrepreneurs as more than 2 million apps are available while Play Store is not left behind; it boasts more than 1.8 million apps. Now instead of getting lost in this digital ocean, try these proven free app promotion ideas and drive more downloads in no time.
It seems like the mobile app market is "super packed," and standing unique from this crowd seems cumbersome. It is becoming extremely essential for app owners to focus on marketing and promotional strategy to gain higher engagement and downloads. An ideal app is not something that has an attractive layout, engaging content, but it should leave its mark in the app market by effective promotional tactics.
[toc]
You have undoubtedly launched an amazing app, from icons to features to graphics to content; everything seems perfect, but how will people know about that? How can you attract eyeballs that click on the "download" button? Well, this demands efforts and unique promotion techniques that entice users to install your app.
Instead of getting lost in the digital ocean, promote it effectively to get maximum returns. In this blog post, we will explain the best free app promotion strategies that guarantee success to a large extent.
Free App Promotion – The Current State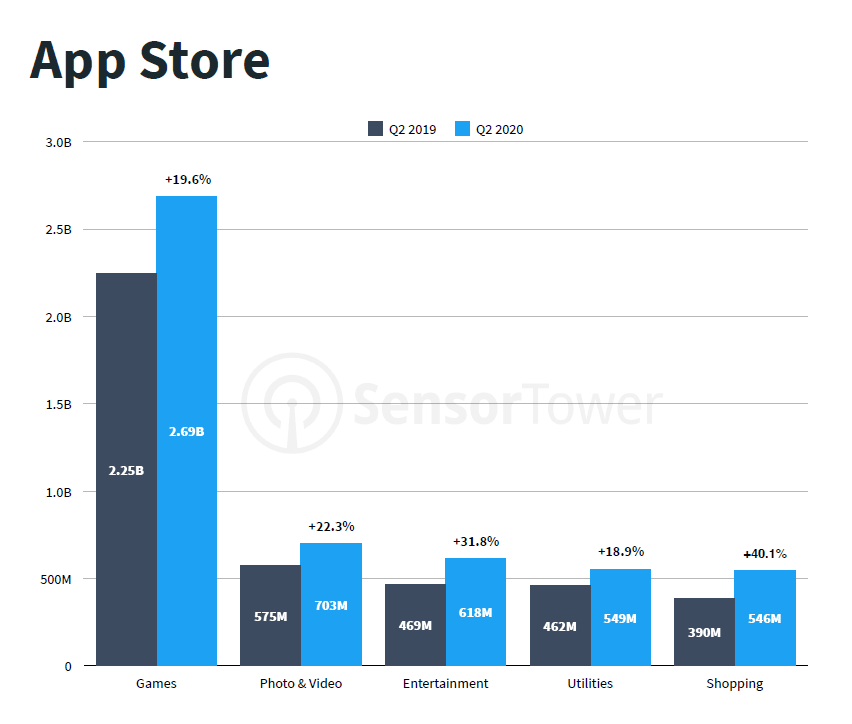 Source: (SensorTower )
The mobile app market is exploding, all thanks to the increasing penetration of smartphones into daily lives. 75% of all web traffic is now mobile, and the mobile device market share is also set to grow in the coming years because pandemic has changed people's preferences and needs.
We have found it fascinating that mobile app marketing has evolved over the years. If you are looking for ways to promote your app without spending bucks, don't fret, there are numerous ways for free app promotion. As you might know, competition is getting neck-breaking, but more than 68% of app owners have a long-term, well-crafted app marketing strategy, and this figure will go up in the coming years.
Promoting your app for free takes a certain level of effort and persistence, but once you are determined and get started with proven techniques, you will start getting visibility and downloads in the long run.
Proven Ways to Promote Your App For FREE
Free app promotion is a key to a successful app launch; now, you must be thinking about getting better exposure without spending a fortune? If you are sitting ideal and hoping that the user will magically download your app, think again. This won't work. Hence, we are recommending work on a user-acquisition strategy; it can organically boost downloads and overall rank.
Without any further ado, have a look at these creative ideas for free app promotion. Let's get started.
Have an Appealing Landing Page
Creating a landing page for your app is a holistic approach. Users won't find your app without an impressive landing page; after all, your landing page is linked with your App Store and Play Store profile to boost downloads. This will also help your target audience better understand your app, like what features and functionalities you offer and why your app is unique from others.
These days, almost every app owner has a well-designed landing page to create a brand image and push app installs. There are many WordPress themes that allow you to create a landing page with amazing features. A landing page can benefit businesses in many ways and offers exciting perks such as
Bolster conversions
Support your marketing goals
Improve brand image
Enhance credibility
Showcase your products and service
You can also add some quality graphics and engaging videos to give users a sneak peek of your app and business.

Email Marketing Campaign
Email marketing is still the number one tool in the world of digital marketing. Marketers often overlook email marketing due to the increasing hype of social media, but that's not true. Let's have a look at some eye-revealing statics that show the advantages of mail marketing:
But the question is, how can you use email marketing to promote your app? You can create an email list and send a promotional email containing details such as a list of app features, app updates, sign-up offers, festive deals, and discounts, etc. You can also send a regular newsletter to your subscribers with engaging content and subject lines that grab user attention and entice them to download your app.
App Store Optimization (ASO)
ASO is the acronym of App Store Optimization, which is the process of enhancing your app's visibility in the Play Store and App Store. This is a critical process to follow because even if your advertising campaign attracts large users to the store, your app needs to be polished in content, icon, and keyword that excites users to click on the Install button.
ASO is the cost-effective process to gain organic downloads for your app. The higher your app ranks in the store's search results, the more downloads you will get. There are multiple factors to consider that affects your ASO, such as
Title: It should be engaging, relevant and should have the potential to attract users
Description: Make a short yet powerful description and convince people why your app is best and solves real-life issues with ease
App Icon: Make sure your app icon reflects your brand identity and have unique designs
App design (screenshots): Showcase the app's core features that set you apart from the crowd
Leverage Social Media
Social media is a powerhouse for free app marketing—platforms like Facebook, Instagram, and Twitter ruling the market and having a solid customer base. Take advantage of this popularity and start promoting your app on different platforms, as it will boost your app's visibility and boost your fan following.
Further, to get the most out of social media marketing, conduct market research and learn about your customer's interests, hobbies, preferences, income, and much more. Craft a fine-tune advertisement strategy based on demographics, you will get more app engagements.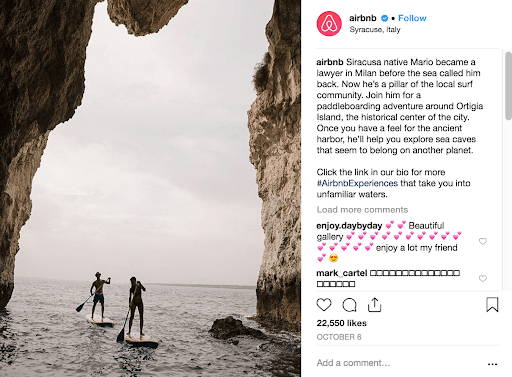 Source: (Business2Community)
Here you can take the example of Airbnb; it always shares user-generated pictures and videos and engages with followers in the comment section. In the same way, restaurants are also going crazy behind Instagram marketing as it boosts profitability, attracts more diners, and bolsters overall business success.
Showcase your strength and get started with social media; it will create an instant buzz around your app and boost conversions.
Create Giveaway Opportunities
Everyone likes free stuff. People love when they earn additional benefits in terms of points, coins, and products. A point method is one of the best giveaway methods to promote your app as it awakens user's interests and forces them to download your app to get those privileges.