Decisive Guide On How To Make Money From YouTube And Its Working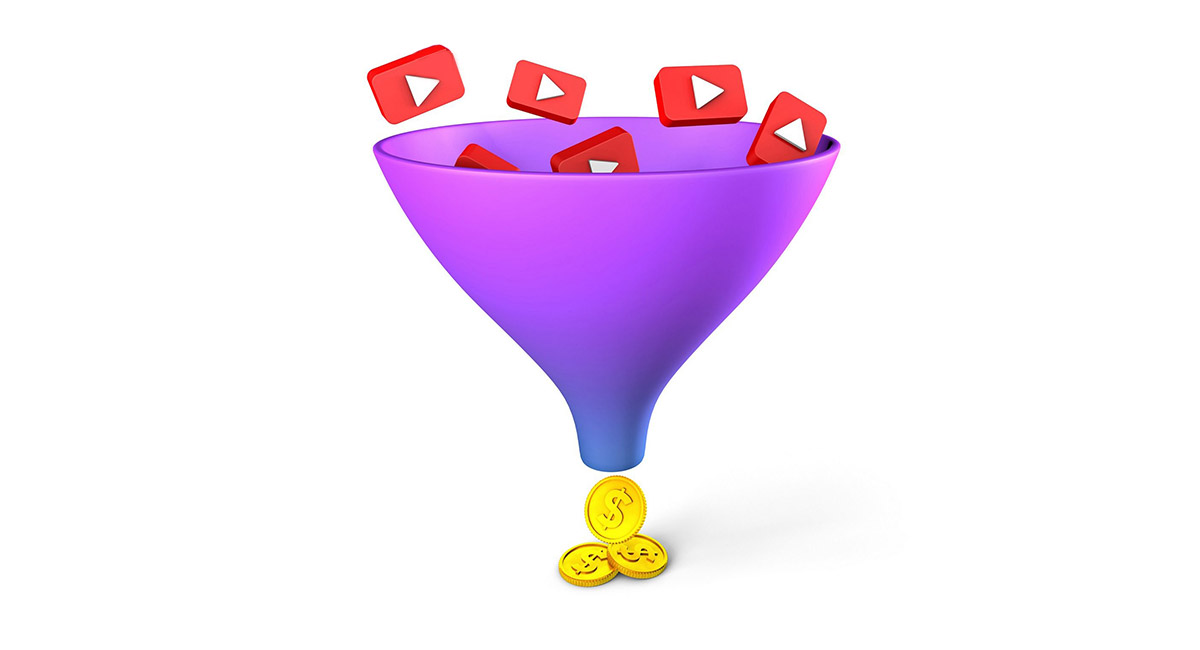 The internet world has grown and expanded a lot in recent times, and it is giving a lot of opportunities to people to earn as well. We all know that people are generating income from platforms like YouTube by creating good content. Most of us are keen on how to make money from YouTube and how it works. Hence, we will discuss the facts that make people earn from it and how its functions.
[toc]
There are multiple ways users generate income from YouTube, and it requires effort and time to earn from it. Before getting into the methods of generating income from YouTube, it is essential to understand how YouTube works and what are their verticals.
Working Of YouTube
YouTube started way back in 2005 and currently became the second most popular search engine behind Google. Also, Google owns YouTube, and it is their subsidiary. Today, the platform boasts more than 2 billion monthly active users. YouTube is a video content platform that allows all people to share their videos created by them. The open platform has become very popular as people have access to the most amazing video content.
YouTube allows users to create their profiles and start uploading the videos they have created. They have basic guidelines which need to be followed to upload and run the YouTube channel. Users who have a YouTube channel need to create content that is most likely to catch people's attention, and in this way, they can attract people and increase their subscribers. Subscribers are nothing but the followers of the channel.
The primary source of YouTube for their income is the ad revenues and the premium membership. YouTube Premium is a subscription-based platform that gives ad-free content to the subscribed users. Otherwise, they generate passive income from advertisements.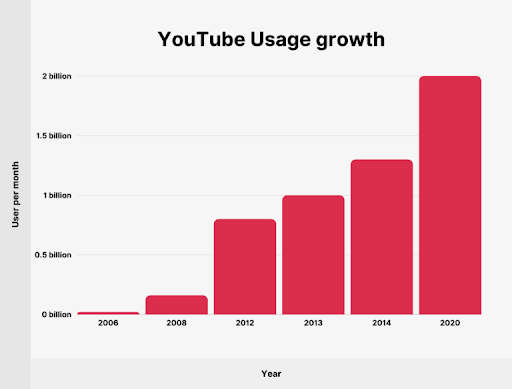 Image: (Source)
The popularity of YouTube has grown significantly today, with more than 2 billion people using it, which is ¼ of the total population, netizens want to make YouTube videos online as it also allows them to earn a decent income from advertisements.
Now, the real question is how to make money from YouTube?
Everyone might be aware about the fact that people earn money from Adsense on YouTube, but some people have the misconception that more subscribers means more revenues generated. In a way it is true but the subscribers is not the real way to earn. There are many more options to earn money from YouTube other than ad revenues. Remember, all the ways that help in earning from YouTube are the best ways and nothing in particular.
Here we will discuss and find out ways and a proper guide about how to make money from YouTube.
1. Create Your Channel And Become Partner
YouTube is full of information, entertainment, fun, etc., and people extract out the different content and interact with it. Again different users have different choices of videos to engage with, and this is where you should know about your target audiences and how you can reach them. Also, you should know your expertise and niche to create the best stuff for your channel. Thus, user-friendly content is the best way to gain organic subscribers to your channel.
Once you have gained the minimum number of 1k subscribers and 4k watch hours, they allow your channel to get monetized. Ad revenues are still the primary source of income on YouTube once you get monetized.
You should not limit yourself and your earnings from YouTube only by ad revenues. There are other ways you can explore to earn more from YouTube.
Affiliate marketing is the latest concept that helps people earn a lot. YouTube is an excellent platform for affiliate marketers to promote affiliate products. If you have established your YouTube channel well enough, you can start promoting the products for your affiliate marketing. Your YouTube channel can help you earn by creating a network of people and promoting the products through creative and innovative videos. You can earn to a great extent from affiliate marketing by promoting things on YouTube.
3. Become Influencer
Influencer marketing is definitely trending, and one of the reasons it is trending is because of the platforms like YouTube. Influencer marketing is somehow similar to affiliate marketing, but there is a direct collaboration between influencers and business brands. The influencers advertise the products on their YouTube channel and are paid hefty amounts of incentives in return for promoting business services and products.
4. Promote Your Own Business
YouTube is an open platform and gives fair opportunities to all its users, and it can be also used as ways to promote your business. If you are running any business, you can promote it on YouTube and expand the business by increasing sales. Promoting personal products and services is also the trend that is going on on YouTube, and people are actively running their business on the basis of their YouTube strength.
5. Crowdfunding
Once you are established as a YouTuber and getting some views with as many subscribers, you are virtually the center of attraction in the virtual crowd. People can collect funds from YouTube by crowdfunding. Yes, there are fans and followers who want their favorite YouTuber to move ahead and entertain them more with new concepts and projects.
The YouTuber can request crowdfunding for future works or projects, and they can brief about their projects to the virtual crowd and request the funds. People are happy to help these YouTubers, and it is completely legit. In fact, there are crowdfunding sites like Kickstarter that keep an eye on YouTubers and help them.
6. Key Intakes
YouTube is an open platform that gives fair chances to its audiences. You can discover different methods to start earning on such a platform, so start exploring how to make money from YouTube, and you will get many answers. There is a lot of learning to do when you start your YouTube journey and while on the road of the journey as well. If you keep adapting to the trends and online culture and, most essentially, keep people entertained and interested, you will be successfully earning from YouTube.
Conclusion
YouTube is a sensational online platform that helps people to earn. All that you require is to keep moving forward in the right direction. Also, to kickstart your YouTube earnings, you should have the utmost patience, passion, and dedication. These three things are very important if you want to become successful on YouTube.