Bicycle Sharing System
We have created an affordable and easy bicycle sharing solution. Customization is the key to success thus you can get a fully customizable system which you can ask to be modified as per your need. Our bicycle sharing system would be an exact fit to your business plan. We offer a bundle of apps and panels for each different user associated with the system. A system developed using advanced technology will keep you going without any break in bicycle sharing business! We focus on providing optimum solutions as per needs instead of throwing away something which is materialistic!
What We Include In Our
Bicycle Sharing System
Multilingual
A multilingual app in order to provide a comfortable user experience. This multilingual app will allow the users to have their preferred language on screen.
Multicurrency
An easy way to pay, the multicurrency functionality will allow the users to pay in a preferred currency. There can be more than one currency in the app.
Attractive UI & UX
Easy to use app will help the users to find whatever they are looking for in just a few taps and sleek design will help to avoid any kind of confusion.
GPS Services
Different GPS based services like tracking, navigations, route optimization are some of the inbuilt features of our significant bicycle sharing system.
Talk With Us To Know More About
Bicycle Sharing System
Chat With Us To Know More Features And Functionalities Bicycle Sharing System
A Complete Bundle Of Apps & Panels For Your Bicycle Business
We Offer A Bundle Of Multiple Apps And Panels For A Flawless Business
An app and panel for bicycle riders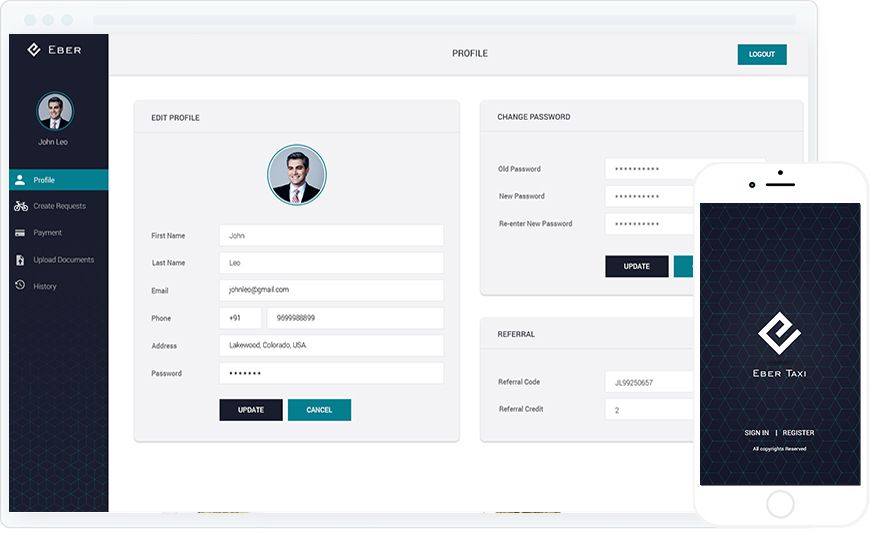 Social Login
The user can signup and login with any of their social media accounts. It is an easy way to do such a process by reducing the tedious typing task.

Ride History
The ride history of each ride will be there in the ride history section. The user can check different details related to the ride taken in the past.

Payment Options
Different payment options provide a wide choice of reliable and secure payment. Users can pay with credit or debit cards or even with e-wallets.

Review & Rating
The user can share their feedback about the service by giving ratings and providing the reviews. They can use this feature after the ride gets over.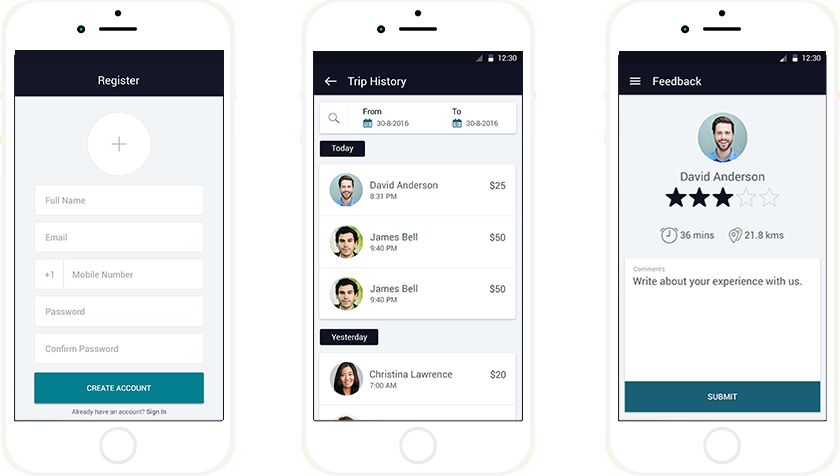 Social Login
The provider can take the advantage of social signup and login. They need to just click on any of the social media icons from the available once.

Earnings
Earnings can be managed inside the app. The provider can have an e-wallet where he/she can get paid or they can even add bank details to receive payments.

Vehicle Management
The provider can manage the vehicles easily. The provider can add or remove any type and any number of vehicles to the app as they want.

History
Each service record will be available in the history section. History can be retrieved from here so that business growth can be identified easily.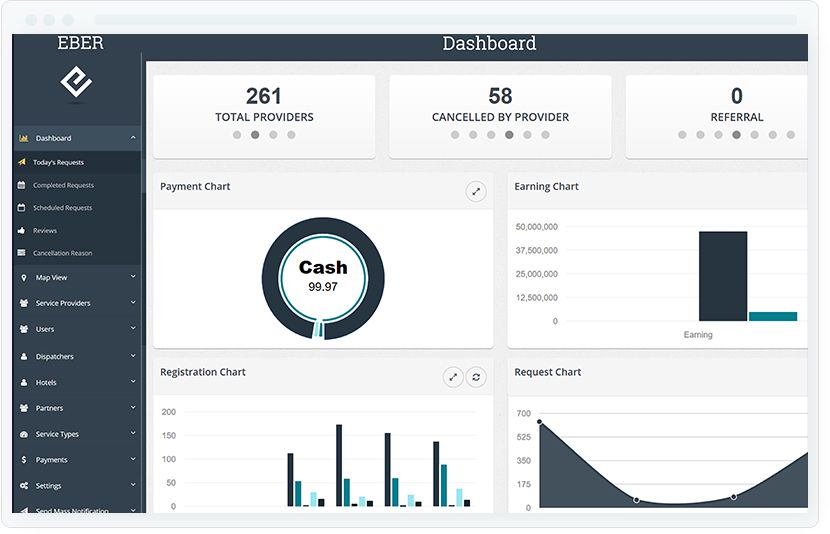 Force Update
The force update facility is available in the admin panel from where the admin can force update every installed app who is not running on the latest version.

Profit Mode
The profit margin and profit percentage can be changed by the admin from the admin panel. The admin can apply this change at any time.

Payment Mode
The admin can add or remove any payment method at any time. He/She can do this change according to their business policies which suits the best.

Add Countries
For an expanded and well-grown business the admin can add multiple counties from the panel to handle the business of many countries from one place.