Instagram Caption Ideas For Engagement That Resonate With Your Audience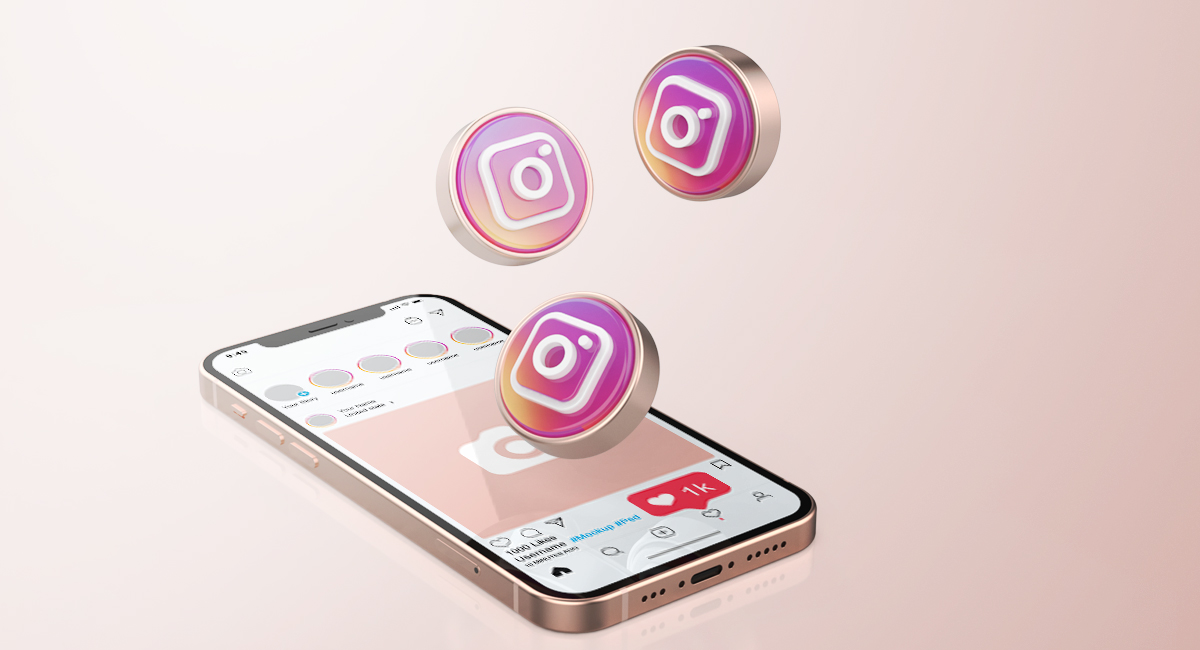 Years ago, if you wanted to share any news, the local newspaper, magazine, or television was the only way. But with the growing popularity of social platforms, there are engaging ways to announce the news for your wedding, engagement, or other special occasions as well. The article discussed a few of the Instagram caption ideas for engagement; it will surely help you announce your special day news efficiently.
[toc]
With one billion monthly users, Instagram is considered the most popular social network globally. It has more than 140 million Instagram users in the U.S. alone; the number is expected to jump high and reach around 120 million MAU in 2023. The social images and video sharing app are popular in the United States and other states as well.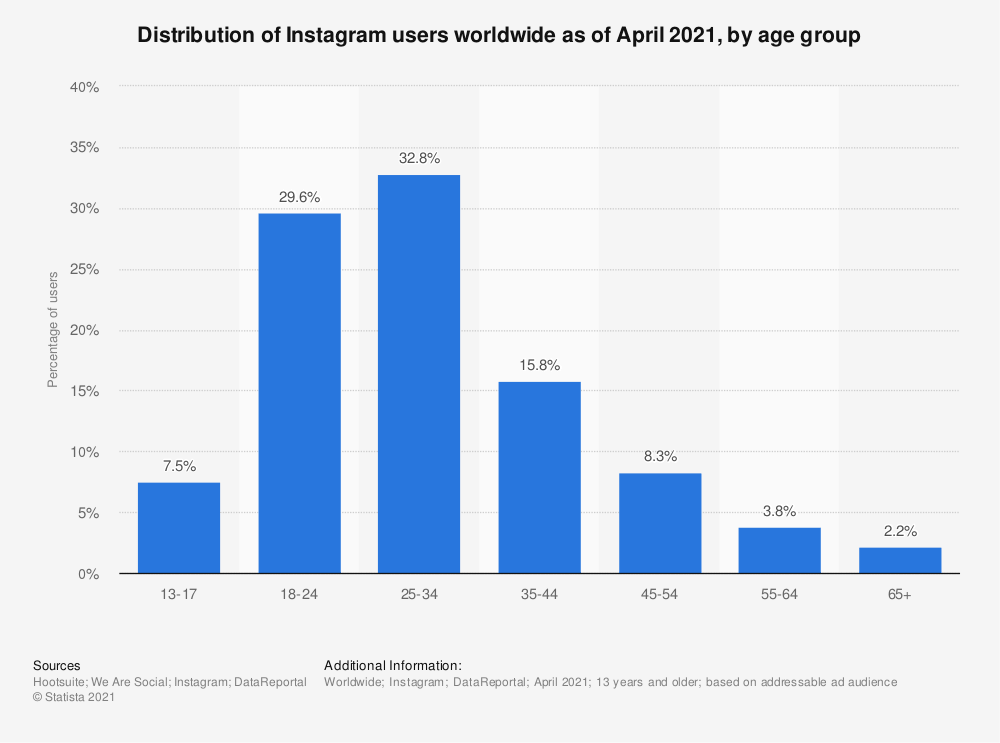 Image: (Source)
As of 2021, nearly 33% of Instagram's audience belong to 25 and 34 years. Around two-thirds of total Instagram users, you are aged 34 years and younger. This is why it is popular among more and more users to share the latest news, images, and other things related to their life on Instagram. Let's explore more on the topic to know how you can use the platform to share your engagement news.
Why Instagram Becomes Best Option to Announce Your Best Moments
On Instagram, your news feed prioritizes your family, friends, and another beloved person. It helps them know which account they are following and lets them know what you are up to with stories, images, and videos you share on the platform. While sharing any content, you can caption to make viewers know what it is precisely about.
You might be unaware that Instagram stories with less than 10k followers reach around 9% of followers. Compared to that, accounts with more than 10k followers reach only about 5% of followers. The more followers you have, it becomes harder to get engaged; however, it's a better option to share your post on Instagram.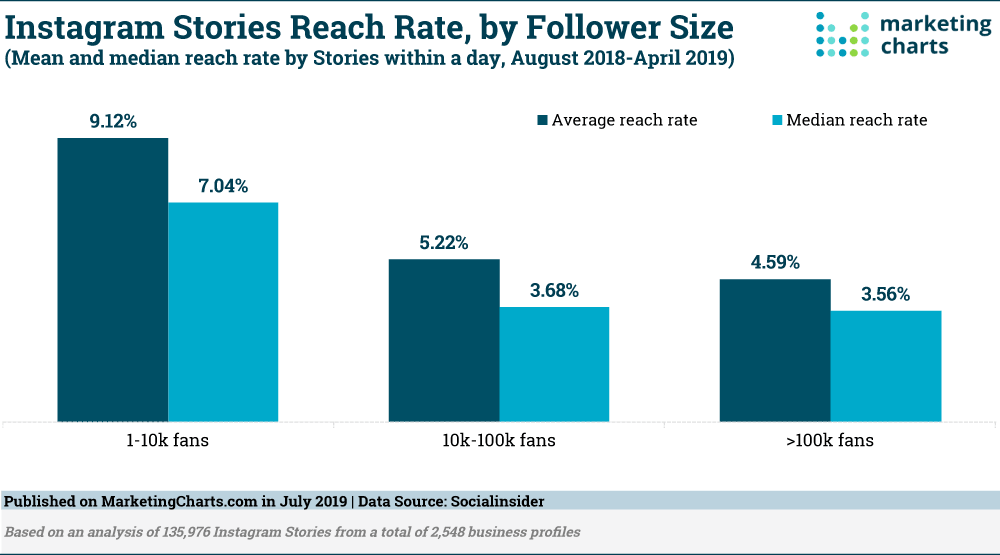 Image: (Source)
Whether you're an active Instagram user or use it once a week, the social platform is the most valuable and popular way to share your post. You can make it more engaging using a few fantastic captions of your choice. If you're looking to share your engagement news, then Instagram is the best platform to go with the same. Make sure to choose a good image and caption to make people surprised with the news.
Different Ideas of Instagram Engagement Captions You Can Choose for!
Most individuals, including businesses, use social platforms for various reasons. They use it for business promotion, sharing product awareness, news, and much more. They use different instagram captions ideas to make their post more engaging for followers. You can also do the same when you want to share your engagement information through your Instagram post. There are numerous ways of using engagement captions to suit your post.
You can prefer to highlight your engagement ring in the post, the proposal way, etc., that inspires viewers to know more about the same. Don't forget to match your Instagram caption and photo; make sure that it's not blurry. If you are sharing your ring, then make sure you share it attractively. To help you with engagement caption ideas, we have listed a few of the effective ways right away.
Share the Moment
If you and your partner went the extra mile and captured the moment of "Will you marry me?", then you can take the same post on Instagram. Provide your followers with an inside look of your partner's bended knee and kiss you had with your partner. It will help you provide a quick glimpse into the engagement moment
The moment you "yes" must be captioned with different captions. You can use short captions like:
"It's all about yes!. Mission accomplished."
"The perfect answer I've ever heard."
"The thread was taking the threads of my life, which meant I had to request her to tie the knot."
The Instagram caption provides followers with quick ideas by sharing an image or video of the moment. You can share other or straightforward captions of your choice to interest your followers. You can show how the ring was put on your hand and other details in your post.
Show Off That Ring!
If you are all improving business enhancement, then you must share captions accordingly. Instagram users use the platform to share their favorite things; you can share your engagement ring or other things related to it on the platform. You can prefer to take selfies of your love, with the engagement ring as a central focus.
One of the effective ways to announce your cheerful movement is by posting images with your beloved one. The first and foremost thing which your followers want to view is having a glimpse of your ring. You can either post a cute caption like, "Does the ring make them look more engaging?". It helps you know whether you are at a loss for words.
Capture With Selfie
You can capture and show selfies with gifts, congratulations, and much more. You can typically grab the attention of followers by keeping the groom to be the center of focus. Talk about your love and caption it with the great news.
One of the conventional ways to share ring selfies and images of your partners is Instagram. You can add multiple images on Instagram using the slideshow feature of Instagram. If you have more images, then you can share the same with your followers on Instagram.
Put It in Writing
No matter whether you have been having the time of life with someone. It sometimes makes sense to ensure you have beautiful memories in the future. To be assured, use captions that provide you with numerous opportunities and create more engagement. Whether you prefer to use a letter board, board, or fun signage, you are available. Make sure to put your news in your writing. You can choose quotes like:
"Diamonds are forever…!"
"I've got the whole world on my one finger."
"Life just got sparkly."
"Good news: we're engaged!"
"New ring, who dis?"
"Married life: ring it on!"
You can consider writing something on the Palm and post it on Instagram. Once after a sweet announcement twist is to write, you can share the images of the rings.
Instagram Engagement Captions Ideas: Best Way to Announce Your Happiness!
Using Instagram marketing ideas for business upbringing is very common these days. And so is announcing your special moment on the social platform. You can announce the latest news and ideas related to your best movement on Instagram. If you do not have words to express your feelings, then you can turn online and find some of the catchy and attractive instagram caption ideas right away.
Check few of the captions that you can use to describe your feeling on the Instagram, these includes:
"The most beneficial thing to hold onto in life is each other."
"The beginning of forever."
"Engaged, sure! have a ring for it."
"The easiest "Yes" of my life!"
"I love you, and that is the beginning and end of everything."
"We've been selected by each other forever."
"My person… for life."
You can use many more as your engagement Instagram caption to share your happiness and joy with others.