Side Hustle – Find Out Best Profitable Ideas To Generate Passive Income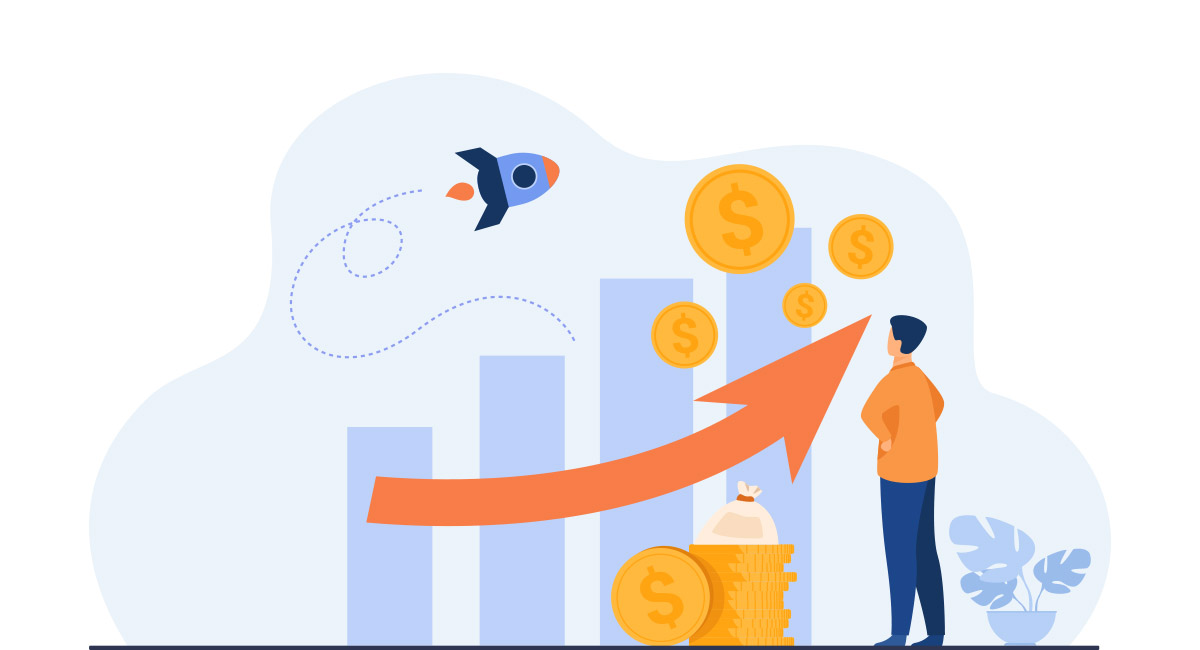 One of the important things to learn in this fast-paced world is to be flexible. You need to be flexible because the world is getting competitive, and you only have 24 hours to deal with it in a day. The corporate job isn't going to help you be stable because of the same factor of increased competition. Being flexible is important to do side hustle that will add extra income and help you become financially stable.
[toc]
The typical day job will only help you fulfill your daily essentials, and you are not a human if you don't have dreams and hobbies to fulfill. Again being flexible is very important to achieve your millennial dreams. If you are amplifying effort into your side hustles, you can succeed in generating good income and make your dreams fulfilled.
The technology and internet have expanded a lot in recent times, and that gives ample opportunities to people who are looking for extra income. The great thing about the internet side hustles is that you don't need extensive infrastructure or investment, and it is purely skill-based. Also, there are many other opportunities beyond the internet world to start your side income. Here we will discuss some profitable side hustle that can help you generate good income.
Why Should You Go For Side Hustle?
Everyone in the modern days wants to have that extra income which can be their backup or for having financial stability. Corporate jobs are very demanding, but at the same time, the pay structures are quite low. Due to the high level of competition, job security isn't guaranteed. Considering all these factors, one should definitely go for side hustle.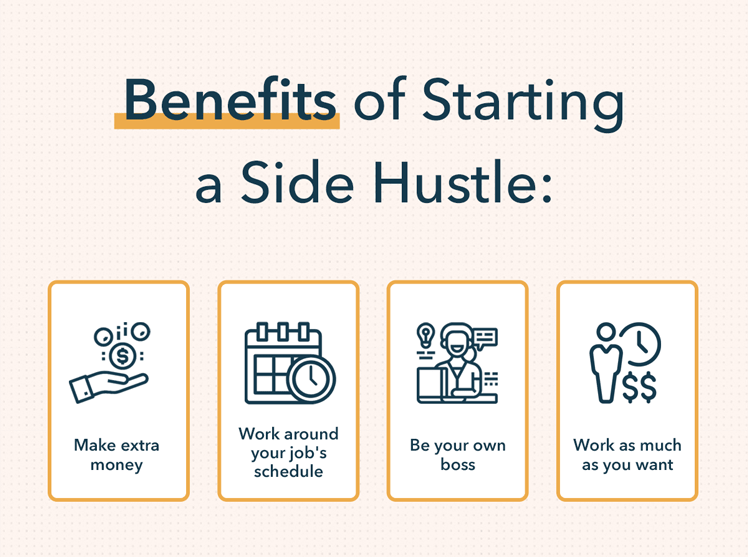 Image: (Source)
Profitable Side Hustle Ideas To Explore
1. Freelancing
Freelancing is a great opportunity for a person to have extra income, and if you have skills like designing, developing, writing, tutoring, etc., you can go for it and earn. Freelancing sites give a wide variety of options to get the work as many categories of skillful people are required. It is advisable that you explore the freelancing sites and you get to know the kind of work available, and there will be something that you can relate to and move ahead.
2. Become Reseller
Nowadays, the internet gives good opportunities to sell things online on popular platforms by becoming a reseller. You can buy items at a minimum discounted rate from the supermarkets or wholesalers during the discount sale and resell them on popular marketplace platforms. It is very easy to operate and execute the reselling business and doesn't take much time and effort.
3. Event Planning
Event planning and management can be a good option to start your passive income and side business. If you have good management skills and can handle and organize events, it can earn you a lot. Primarily events are organized on weekends or nights, and if you are able to coordinate with your job, you can generate good income with this business.
4. Online Marketing
Online marketers are very much in demand these days, and one can generate a good passive source of income with online marketing. Online marketing is effortless, and you just need to follow a different methodology, and you can sit and do it conveniently from your laptop. The online world is growing rapidly, and online marketing is one of the effective ways to promote business these days.
5. Social Media Handling
There are many businesses that are not able to maintain consistency in posts and content. These business models hire part-time people to handle social media who can share content and posts. Managing social media is easier, and you can earn some additional bucks, which is what you need.It is the business promotion gig that you should do.
6. Make Money By Blogging
Blog writers are always in demand in the internet world, and if you are good at writing articles and content for various purposes, you can easily make money. It is very easy if you have the ability to craft the word creatively. There are people who make money blogging without doing any typical job. Indeed, blogging is the best way to create a passive source of income without giving much time and effort.
7. Customer Service Assistant
Customer service assistance is very important for businesses, and there is always a need for a customer service assistant who can handle customer service effectively. Virtual customer service assistance is a good idea to generate passive income. It is something that you can do in your free time. You can either do this job online or on-call, which is very convenient, and many jobs are available for customer service assistants.
8. Earn From Youtube
Youtube is an exceptional platform that people can earn from these days. If you are good at vlogging and creating good video content, then youtube is something that you must try. There are numerous people who left their job after becoming an established YouTuber. You need to generate good content, and steadily, you can start earning from your Youtube channel.
9. Delivery Service
If you want to generate good income with your side hustle, delivery service is something you can start within your free time. You can become a rider for the food and grocery delivery service providers and can earn a lot. These days the delivery riders are earning a lot by just delivering doorstep deliveries to customers. Hence, in your free time, you can start a delivery service.
10. Network Marketing
There are a lot of direct selling businesses that offer hefty amounts of incentives for marketing and selling their products by creating networks. Direct selling and network marketing can help you earn a lot, and you can easily do it in your free time. All you need to do is create a strong network of people to recommend and influence to use the products. The incentives are huge and direct selling is very much trending these days.
11. Write An eBook
As we all know, technology has evolved a lot, and with the internet world expanding at a double-quick time, there are many more opportunities available. Writing an eBook can be very interesting and a great idea. Writing an eBook will allow you to sell the book on the internet, and you can generate good income. There are many sites that accept eBooks and give you commission for your ebook sales.
Concluding Thoughts
Side hustle may remain hustles initially, but you can save some money and expand your business as time progresses. There are a lot of scopes when you generate side income that you are starting with in the future. You need to continue putting in efforts, and you can never know your dream success will be in your hands. If you are ready to roar and fight against all the odds and hustles, you can generate good income with these profitable ideas.