How To Add Link on Insta Story – Without 10,000 Followers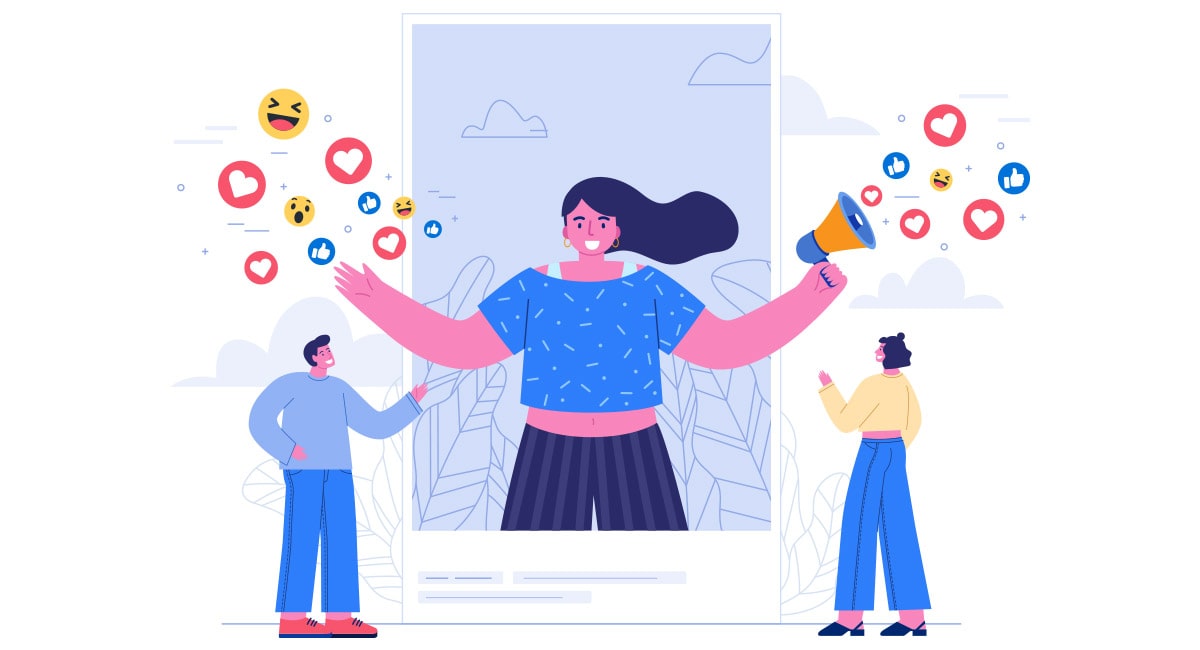 Have you ever marked the "see more" or "swipe up" option below Instagram stories? The option that you can view is very well known as a "Swipe-up" feature. If you swipe up the screen, then you can easily open up the added link. But the feature is only available for those users who have 10000 followers and verified Instagram accounts. But there are various ways that you can consider adding a link on Insta story without 10,000 instagram followers. Check every to learn how you can add a link that benefits you.
[toc]
As of 2021, Instagram was the most popular social network globally. It has gained massive popularity among young adults. It is found that more than 33% of Instagram audiences are aged between 25 and 34 years. It's measured that two-thirds of the total Instagram audience's age is around 34 years. The younger audience base makes the platform best for businesses and marketers.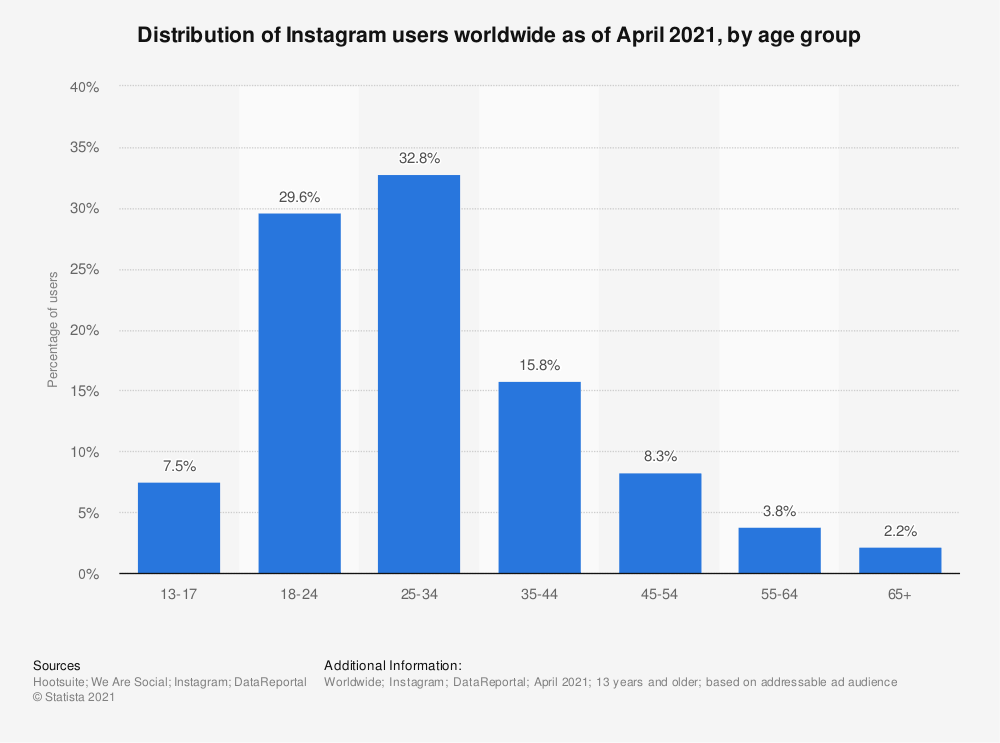 Image: (Source)
Instagram is the most used and known platform for users to share selfies, videos, and other content of their choice. It has around one billion monthly active users in 2018. India is a leading country based with 150 million, followed by the U.S. with 140 million users. Brazil ranked third with 100 million users, winning from Indonesia with an audience of 86 million users.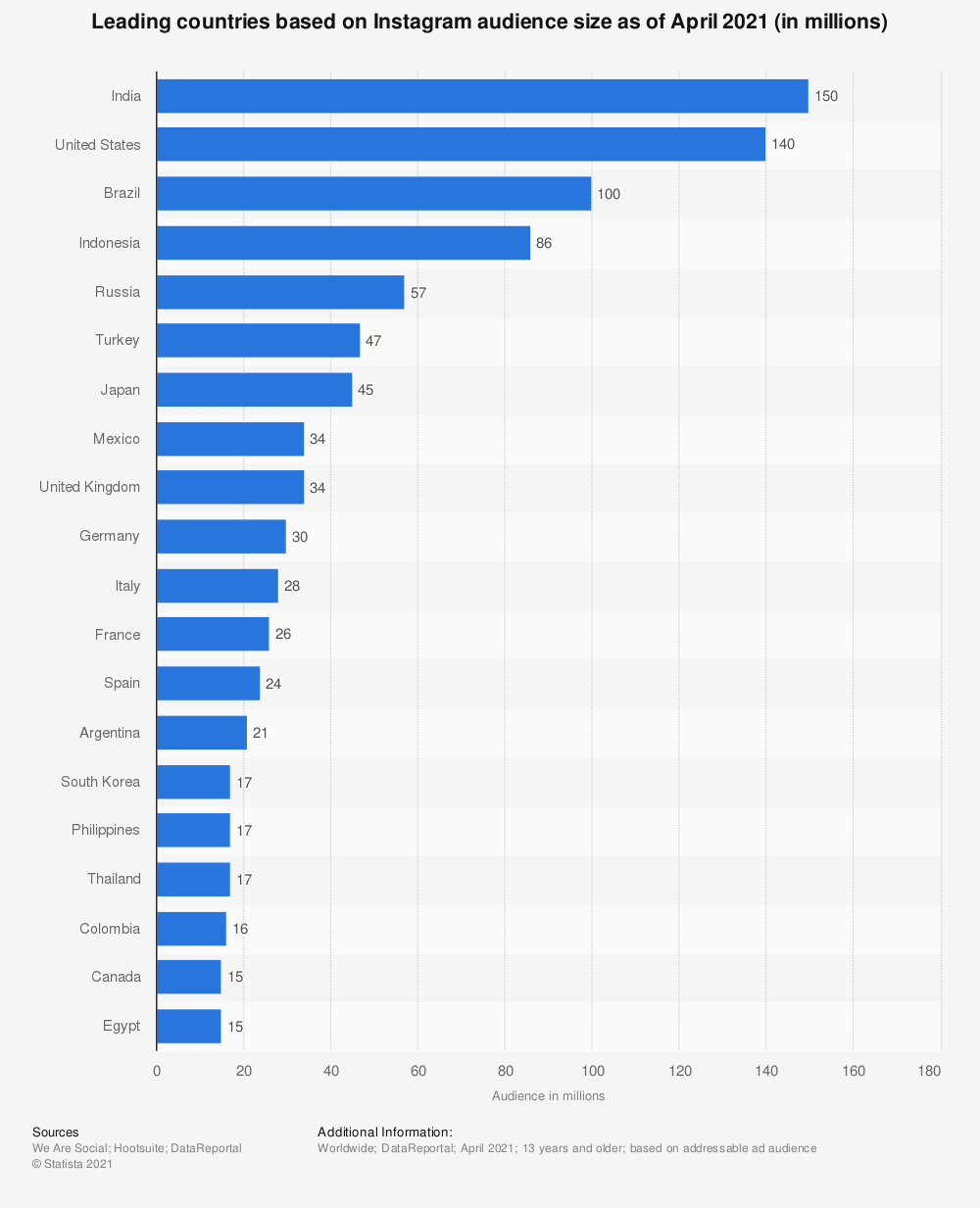 Image: (Source)
Many Instagram users use it to keep up with their favorite celebrities, friends, and many more people. But many users use it to turn their followers into leads. If you are thinking of revamping your Instagram marketing ideas, then don't forget to consider the importance of adding links to Insta stories. Let's explore more on the concept.
Swipe Up Instagram – Learn More About it Here!
The Instagram story link is a new feature that enables users to add a link to a website, marketing blogs, store, or other content of their choice. It makes it easier for them to swipe up and add the link benefiting them in the long run. Add a link on Insta story can help users drive traffic to their business website, increase views on Youtube videos, etc.
If you have more than 10000 followers and your Insta account is verified, you are facilitated from the "Swipe-up" option, but if you don't have one, you can leverage Instagram bots and buy followers as it is a great way to stay ahead in the competitive race. It is determined to be a game-changer for your business.
It can help you drive more traffic to your website, increase sales, and much more. The "Swipe Up" option is beneficial for brands and influencers looking to share fresh information about their business or services. It makes it easier for targeted users to have quick access to business products and services. The advanced feature also eliminates the requirement to add the unpopular link to the bio section. It acts as a call to action to all the posts.
Mainly there is two option to add the "Swipe Up" link:
The IG Story Swipe- Up Link
The IGTV Swipe- Up Link
Let's check more ways to learn how to add links to Instagram stories without 10k followers.
Effective Ways to Add Link on Insta Story without 10,000 Followers
If you don't have 10k followers on Instagram, it appears like the link in the bio section is the only way. Suppose you are looking for more people to visit your website, store, or other platforms. You can check five different ways to share links in the Instagram story WITHOUT 10k followers.
It is possible to share links without requiring many followers; you need to have little creativity to happen successfully. If you are not familiar with Instagram, then some methods might work amazingly for you. But they are more accessible once you get started with the process.
How To Add Links To Instagram Story
You don't always require 10k Instagram followers to facilitate the "swipe up." Instagram has added a new feature recently where users can also get followers and business enhancement. Instagram stories are the best way to turn your followers into leads. Are you looking to enjoy the "Swipe Up" option without hitting the 10,000 benchmarks? You need to consider a few of the simple steps right away.
1. Tell Users to Send D.M.
Most marketers use this method. It is an easy and fast way to get the result in a short time. Just type your message and make people message you for having the link.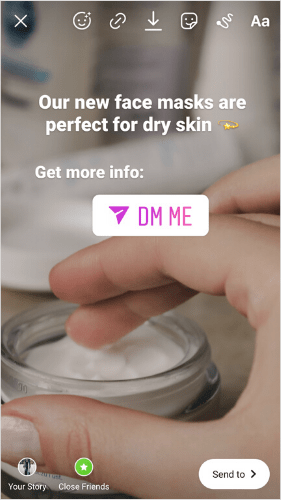 Start interacting with your customers and solve their queries regarding your business product or service. It is one of the effective ways to know your followers. It makes it easier for you to show your new website, product, video content to your targeted customers and drive the required results in a short time.
And an excellent way to get to know your followers privately, start a conversation, and answer any questions they might have.
Show your new blog post, video, or product to people, and tell them to send you a message if they want the link.
2. Do a Poll to Send a Link
One of the practical tricks to share your link is by doing a poll. You can do a poll and ask your ideal audience whether they want a link or not. If they click on "Yes," then provide them with the link, else not.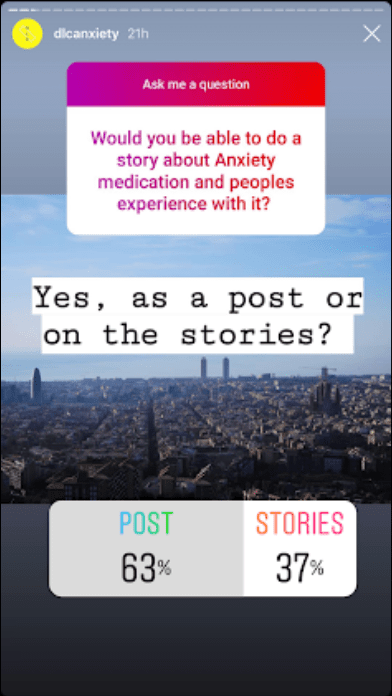 Once you receive a Poll message from people, Swipe up to check who has clicked on the "Yes" option.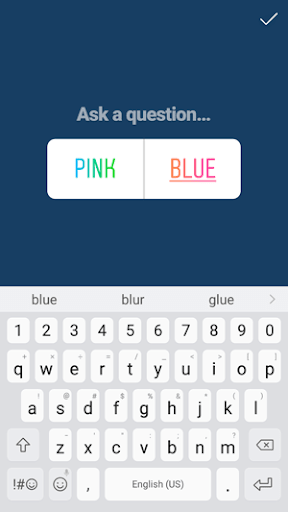 Click on the "D.M." option to send links to the users who agree to have the line. It helps you to drive traffic to your website, blog, or other business platforms.
3. Chat Feature
You can use new features of Instagram, which the platform has launched recently. You can use the "Chat" feature; those who click on the link, then you can get a private message. You can follow this trick to send links to multiple people at a time.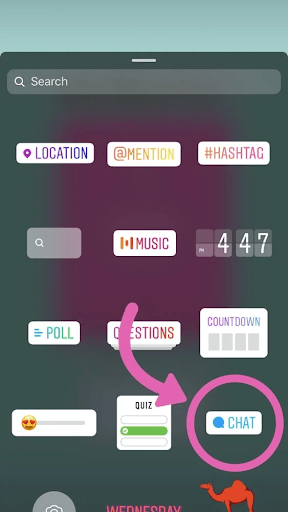 How can you do it? Using a "Chat" sticker!. The chat option makes it easier for people to have access to links all at a single time. For example, you can send links to more than 20 people at a time.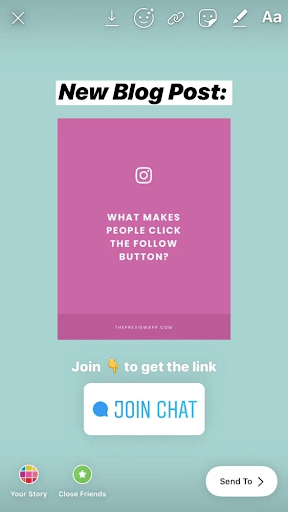 You need to follow simple steps to create a "Chat" group link on the Insta story.
Open your account;
Now go to Insta story;
Choose the "Chat" sticker option;
After choosing the option, create your Insta story;
Look at the below screenshot to know how you can create a "Chat" group and add a post to your Instagram story.
Once you create a "Chat" group, it's time to move further with other processes. You can straightaway open "Direct Message." It will help you create a group chat, helping you solve your ideal customer's doubts easily and quickly.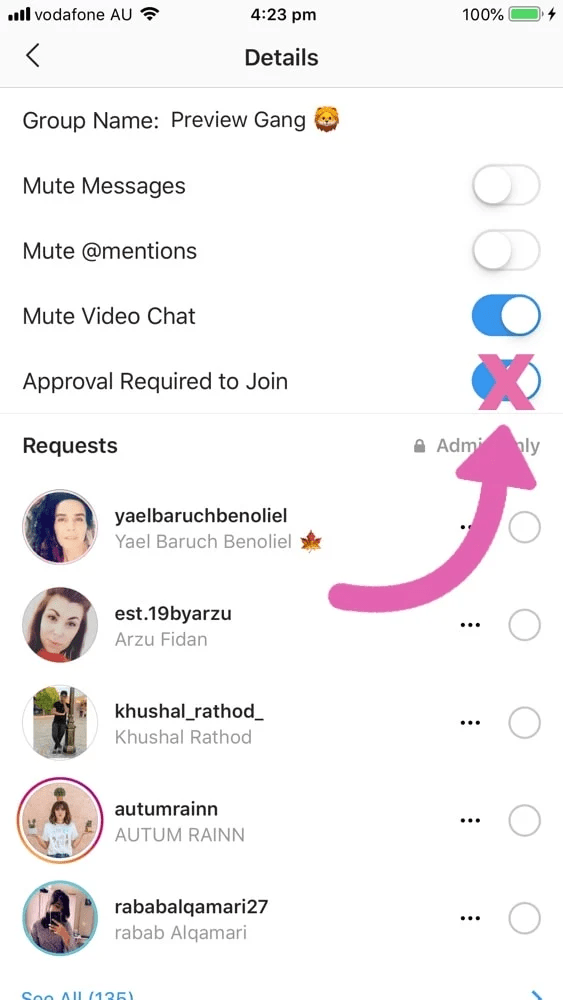 Here you can click on the "Setting" option. Also, make sure to turn off a few of the options that are not required. As soon as you turn off "Approval Required to Join," every individual who clicks on your story can get the link.
It would help if you grabbed the opportunity to reach your valuable customers and make more sales and profit than without waiting for 10k followers.
4. Use IGTV
It is one of the most known tricks which every individual is using these days. You can consider using IGTV to get the "swipe up" and "link" options in your Insta story.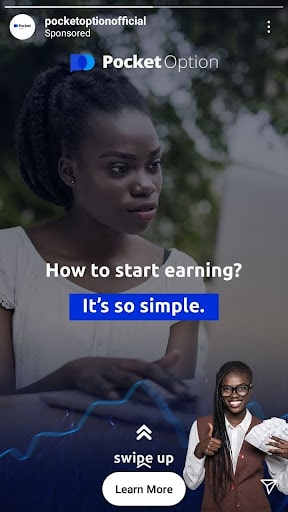 Photo sharing and editing apps enable you to add a "real" link in your IGTV caption, no matter whether you have 10k followers or less than that, you have to post an IGTV video, and you will be able to add the link to your story using the "Swipe Up" feature. Make sure to have a solid plan to enjoy the thing you are looking for. Let's help you to create an IGTV video.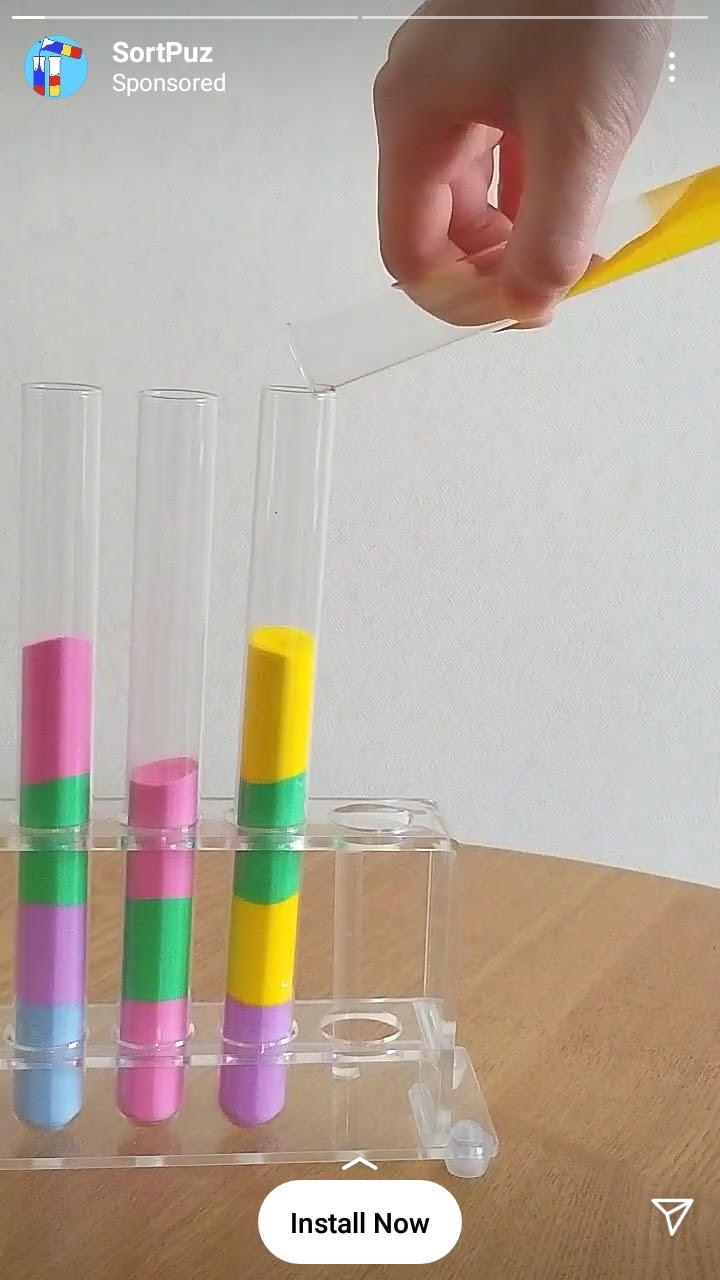 You can create a quick IGTV video with an arrow pointing towards the content you want. It helps you command visitors to click on the title of the video to get the link. Don't forget to add the link to the IGTV caption; now, you are ready to post the content on your IGTV channel.
Once after creating the IGTV video, it's time to add the same to your Insta story. Tap on the "link" icon and then choose the "+IGTV video" option. Select the video, and you are all set to get more visits to your website, blog, video, or other content of your choice.
Using the IGTV option makes it easier for viewers to Swipe Up, check the video, and tap on the link available in the caption. It is one of the most effective ways to get better results.
Why You Need To Add Links On Instagram Story – How it Benefits You?
Instagram marketing is a crucial part of social media marketing. More than 71% of U.S. businesses use Instagram to leverage numerous benefits. Businesses these days opt for one or another strategy to improve their click-through rate and profit as well.
And when it comes to Instagram marketing, these stories play a vital role as it helps brands to get more clicks and views than ever before. Through Instagram stories, you can easily advertise your business products, services, or other things you want to share with the audience and drive traffic.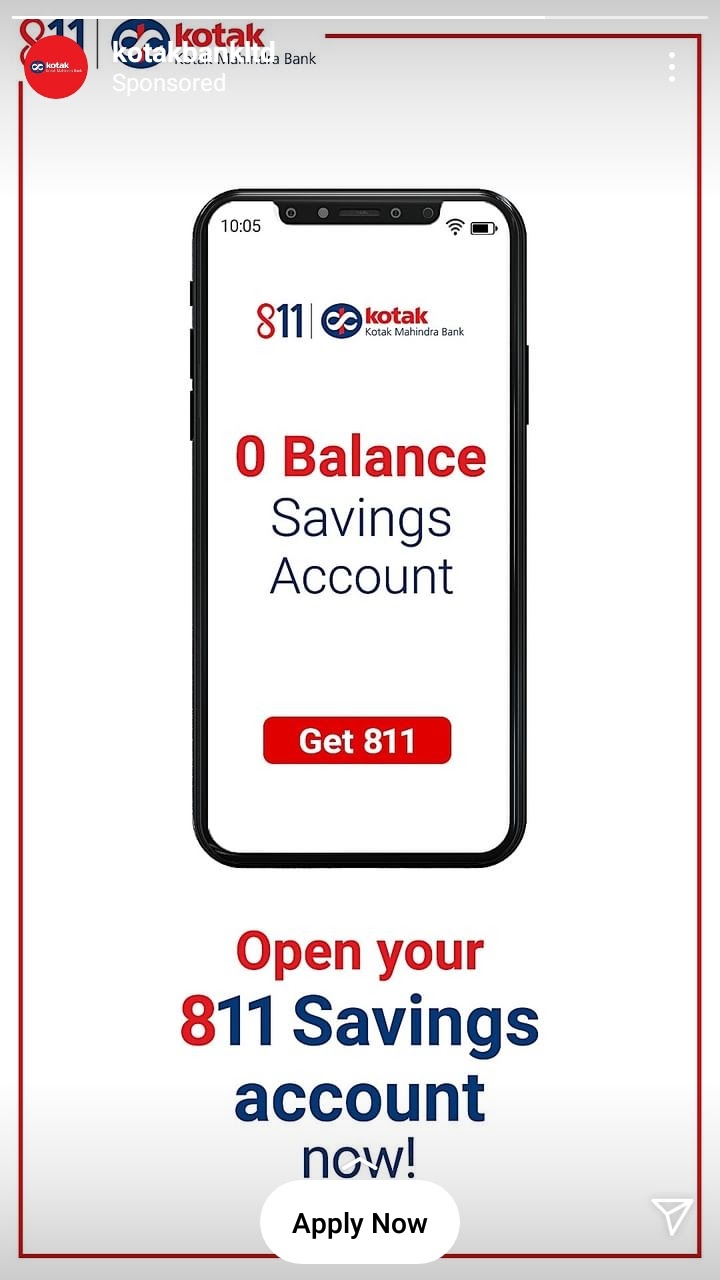 You can do multiple things to leverage the top benefits of Insta stories; you can add links, images, and much more to drive traffic and earn profit in no time. However, adding an Insta link can benefit you in various ways like:
Enhance brand visibility;
Interact with more audience;
Generate leads;
Get instant response for your newly launched products or services;
Improve brand transparency;
Increase user engagement;
Stay on top of your customers' minds.
There are many more benefits that you can leverage when you consider using Insta story to promote anything.
Final Thought
Always prefer to be a storyteller, tell stories of success, product, or service. But don't forget to add the link that benefits your business and provides you with fruitful results. Share everything that you want to share with others. Instagram allows you an opportunity to represent your creativity. Show it and make your brand more approachable.