International Marketing – Why and How To Do With Examples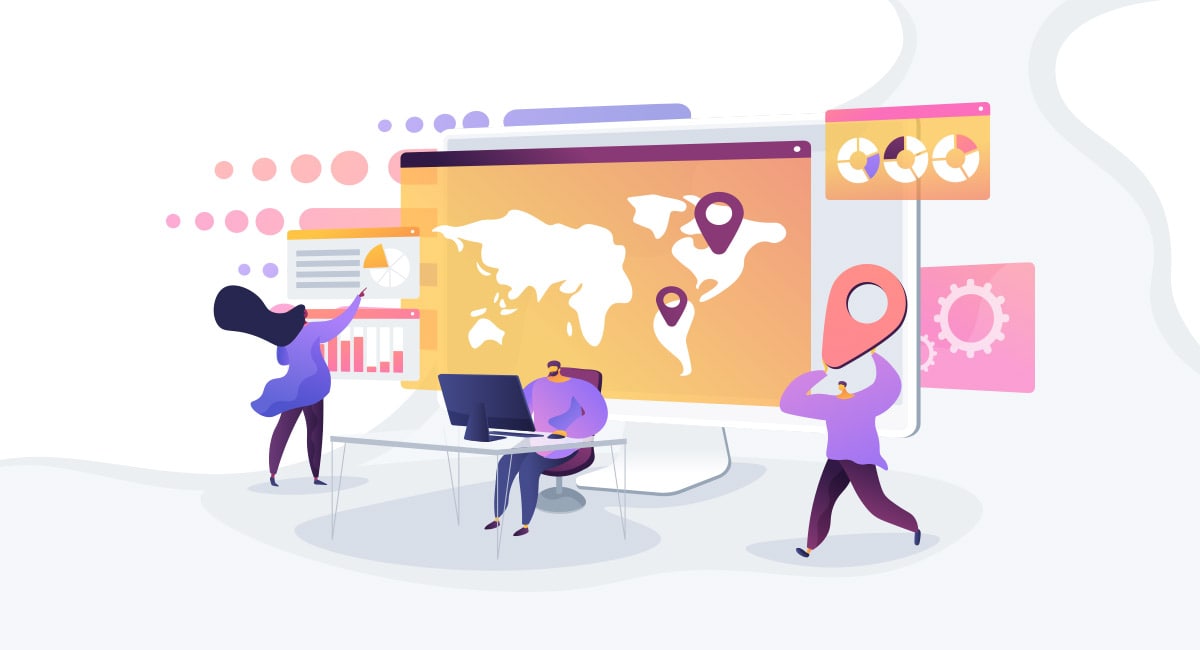 The economy gives terrific competition, which means the international market extension is a trend for most brands. Statista report shows that the global marketing data in 2019 was valued at 34.61 billion U.S. dollars. It is estimated to jump high to 52.26 billion by the end of 2021. In the United States, the market is forecasted to increase from 21.2 to 30.6 billion in an identical period. If you are looking to grow your business globally, then check a few international marketing examples right away. Also, check why and how to do it for your brand.
[toc]
Presently, the marketing strategy is influencing the operations of most brands. For businesses that perform well, tasks locally aim to drive more traffic by attracting more audiences globally. For them, International marketing is the best option. However, most businesses these days understand the importance of international marketing, helping them build a robust online presence. In this article, let's search out what international marketing is and why it is essential and develop the plan.
What is International Marketing?
International marketing can be termed as an effective method to market products or services in different areas. It can be in different terms, helping brands to grab the desired result quickly and faster. It becomes vital for brands to choose practical marketing ideas and implement the same to drive traffic and profit.
Every country designates a freakish issue for businesses due to regulations, tending, and many different aspects. It can be in nearby areas or across the globe on various continents. These differences can be slashed down to provincial as well as local levels, which need more targeted methods. The choice to do market your brand internationally differs, and so is the marketing approach; listed below are a few that you can consider achieving success:
Increasing awareness;
Economic extension in a country;
Latest commerce laws
Untapped markets;
International communities.
Improving your international operation can be complicated. If you're willing to expand your business, you have to consider all the aspects.
Essential Principles to Consider for Marketing Your Business Globally
Deep research is essential for developing an effective marketing strategy for your business. It helps you enhance customer retention, gain a deep understanding to bring up your business, and much more. There are a few essential principles that you need to consider to grow your business internationally
Know the trending and language;
Perform market research;
Choose premium pricing strategy;
Go for the tactics that work in every environment;
Search for sales avenue;
Search perfect look and feel;
Make a positive influencer.
Modern people these days love to shop online, and having a presence in multiple areas can benefit your business in the long run. You can maintain social and other accounts in such a way that connects you with most customers globally.
Successful International Marketing: Check Who Nailed it Out!
There are numerous modern ways that businesses are opting today to grab attention in today's competitive world. Many have chosen to go large with an effective plan; check the list to know who has nailed the market with a flourishing international marketing strategy. They choose to add links to Insta stories, posting content, and much more to grab users' attention and build their presence globally.
Airbnb is a well-known hospitality service brokerage business. It is one of the best examples when it comes to connecting people globally. It simply means their contribution can include the component of global travel. The platform makes it easier for users to build a robust community that traverses the globe.
Based in the UK, Spotify has become popular globally. One of the primary aspects of achieving success is building a space for artists to get revelation to the listeners. One of the effects that the brand chooses to go for is "mood" page development. Here you can search for different artists, songs, and much more.
By offering a different type of content in various languages, Spotify successfully enables listeners to enjoy streaming content that goes beyond. Users can search for various things based on different categories like "workout," "party," and much more. They are even allowed to search for traditional genres like "hip-hop," "boom-bap," and much more. They can choose their favorite content based on their lifestyle, taste, and much more.
Red Bull is a perfect example of a brand that makes users think about their products or services. The brand hosts events globally; the list includes Air race, Grand Prix, and many other events rolling out globally. The platform has its own website that offers content in regional language, making it the best option to choose for customers.
If you have developed a local SEO strategy, it's time to develop an international marketing strategy. Build your strategy in a better way that benefits you in the long run. If you are already investing in global selling, then it's good, just plan a marketing approach and go the extra mile to reach more customers.
International marketing demands you to have different language versions of your business solution, improve your marketing approach and provide a smooth user experience. You can get the support of the tech firm to build multi-language supporting websites and apps for your business.
Ways to Improve Your Marketing Game to Achieve Desired Goals
Perfect international marketing can have a significant impact on the success of your brand strategy. It can help you improve your marketing game and achieve fruitful results in a short time. Plan and implement the marketing approach to leverage import and export opportunities. There are few ways to improve your marketing game, these includes:
Search for a product to export;
Go with market analysis for new areas;
Grab the market opportunities;
Choose effective marketing game;
Work with local businesses;
Analysis prices;
Develop a plan.
There are many more! You can choose from any of the ways listed above or go for any other option that provides you with excellent and fruitful results. But make sure to understand that "One size doesn't fit all" in a similar way; a marketing approach effectively for your business partner can't work in a similar way for your brand. Hence make smart choices to stand out in the international market.
Seize Great Opportunities by Marketing Your Brand Globally!
Planning and implementing international marketing is not a cup of cake. There are numerous things that you need to consider to achieve the desired result. You can come across a few of the primary or complicated problems required to be considered when advertising your business internationally. It would help if you took regional language, culture, and much more into consideration.
Many brands cause huge blunders while trying their luck in the international market. And if you want to save yourself from making the same mistake, understand the market correctly and plan your strategy accordingly to achieve a fruitful result in the international market.