iFood Clone App
Meal delivery service is burgeoning quickly. Restaurants are starting online services to serve the best meal services at the customer's doorstep. Are you looking to start online meal delivery services for your restaurant business? AppEmporio offers you ready to use iFood Clone app for your meal business. We provide you the complete feature customization functionality in app and panels along with complete branding. We crafted iFood App Clone with all in demand features. With the help of it, you can start your single/multi place food store business online and deliver food at the customer's doorsteps.
Advanced Features Of iFood Clone
Complete Branding
We provide white label solutions with the iFood Clone App. In which we provide branding facility and we will set your brand name and logo.
Attractive UI & UX
We crafted an attractive and easy to use UI & UX design so users can simply understand the services flow and use it again and again.
Geo Location Tracking
We integrate GPS services for the tracking purpose. Customers can track the delivery men on the Google Map and know their current location.
Referral System
We use a referral system to get your services to reach a larger audience. In which users can share your services on social media.
What We Offer In iFood Clone Script
We Offer Mobile Apps And Web Panels To Make An Easy Process Of Meal Ordering.
Web Panels
Easy to manage the items and order/delivery process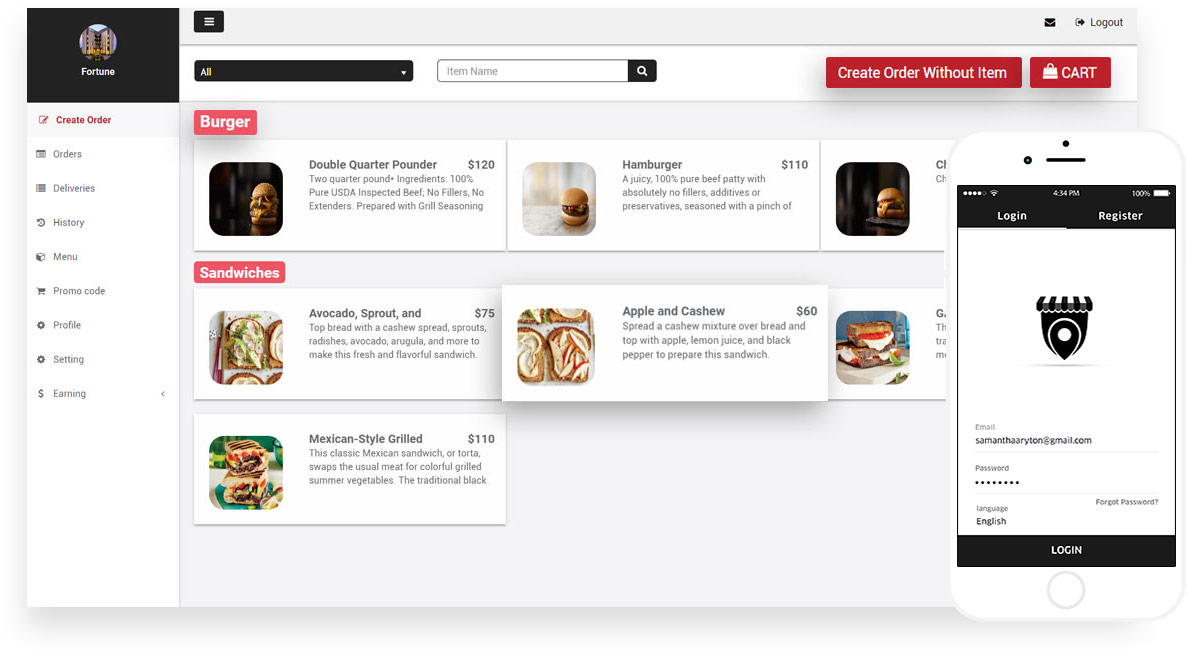 Profile Creation
Store owners can create their profile with all details like store name, address, contact number and store images. As per the requirement, they can edit the details of their profile..

Max Item Quantity
To avoid the possibilities of reselling, the app has an inbuilt feature for the stores where they can set the maximum order quantity for each customer.

Manage Items and Menu
Store owners can easily manage the meal items and menus with edit, update and delete option. If any food if not available in the store, they can hide it from the customer's menu.

Manage Reviews
Restaurant owners can manage the reviews of the customers and providers. As well they take the necessary action. Reviews help to improve the accuracy of online services.
A flexible way for the customers to order the food online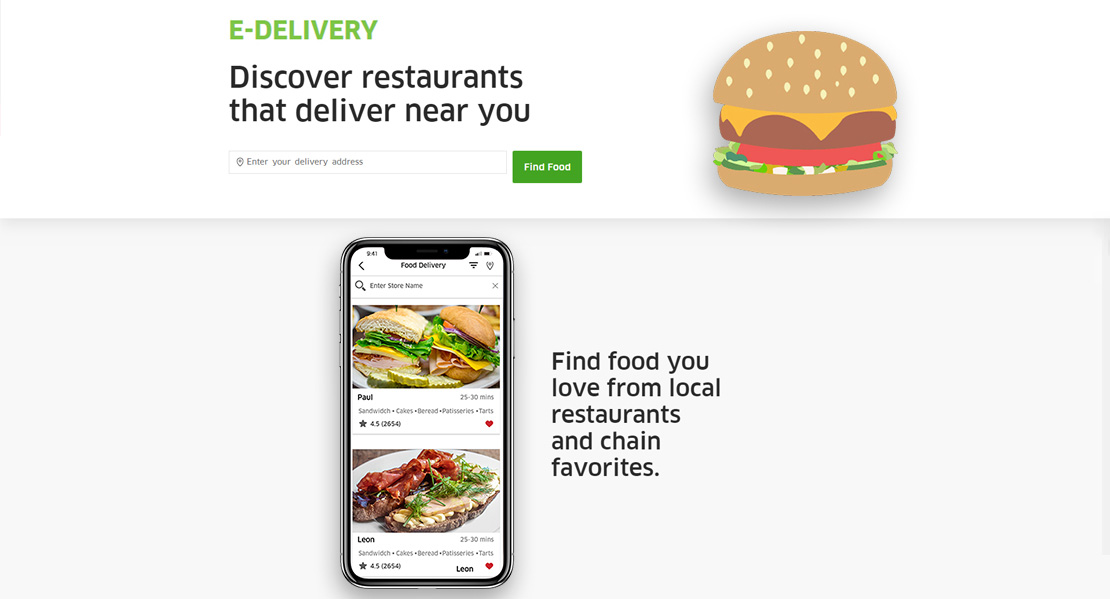 Login/Sign Up
To order the food online, customers must have to do Login or Sign Up. They can use Social Media account for the login process like Facebook or Google+ and also use Email id and password.

Notification
Customers can get the notification of order confirmation with the details of ordered items and ETA. Customers also get the notification of order status.

Access Multiple Restaurants
When customers set their location, they get the list of multiple restaurants which are nearby in their location. They can compare the restaurant's services and items, then select the restaurant.

Payment Option
Customers have multiple payment methods to pay the service charge of their meal order. They can do payment by using Credit/Debit card, Net banking or they can use COD option.
A powerful admin dashboard to manage the whole business.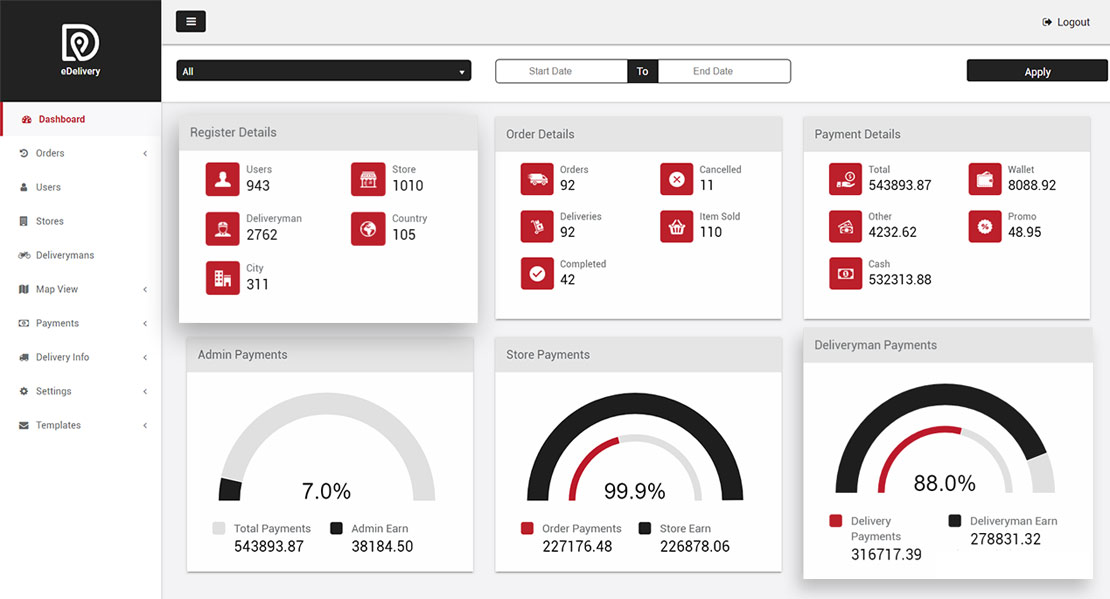 Manage Users
Admin can manage all users like customers, delivery providers, and store vendors with their profile details along with the admin have an authority to add and decline users.

Activity Log
Business holders can manage the complete online meal delivery process and do the monitoring on every activity with all details. They can track the delivery provider's current location.

Add Cities/Countries
If the admin wants to add countries in their business, they can add it. They can scale up their business in multiple countries and cities with different languages and payment options.

General Settings
Admin has an authority to do general settings for the business. They can change their services and do different settings like site info, contact inquiry, banner, FAQ, currency, etc.
Mobile Apps
To get favorite food at their doorsteps with great facilities
Filtering Option
Customers have multiple options to select the restaurant. With the help of filtering option, they can filter the different store's items, prices, reviews, and services.

Real-time Tracking and ETA
Customers can do the real-time tracking of service providers and get the information related to their current location and know that when their order will arrive.

Option of Delivery Type
Customers have the delivery service types. They can either select pick up the order from the store or select the home delivery to get meal at doorsteps.

Review and Rating
To share the experience, customers have an option of review and rating. In which, they can give the review related to store's and provider's services.
To get the delivery request from the restaurant and deliver it

Request Accept/Reject Option
Providers have an option to accept and reject the order request that comes from the store. If they are busy with other work, then they can reject the order delivery request.

Route Optimization and Navigation
Providers can optimize the route from the pickup location to the destination. Navigation functionality helps to find out the location on the Google Map without wasting time.

Order Info
Providers can view the complete order information. They can also see the customer's details like name, phone number, address, and payment etc.

History
Providers can check their complete history for service. They can check their complete and pending order history, know about their daily, weekly, and monthly incomes with all details.
Clients Using Our Delivery App Across The World
Want To Start Meal Delivery Service Like iFood?
Contact Us, We provide the best iFood Clone App Development solution for your business.