How To Make A GIF – Methods To Follow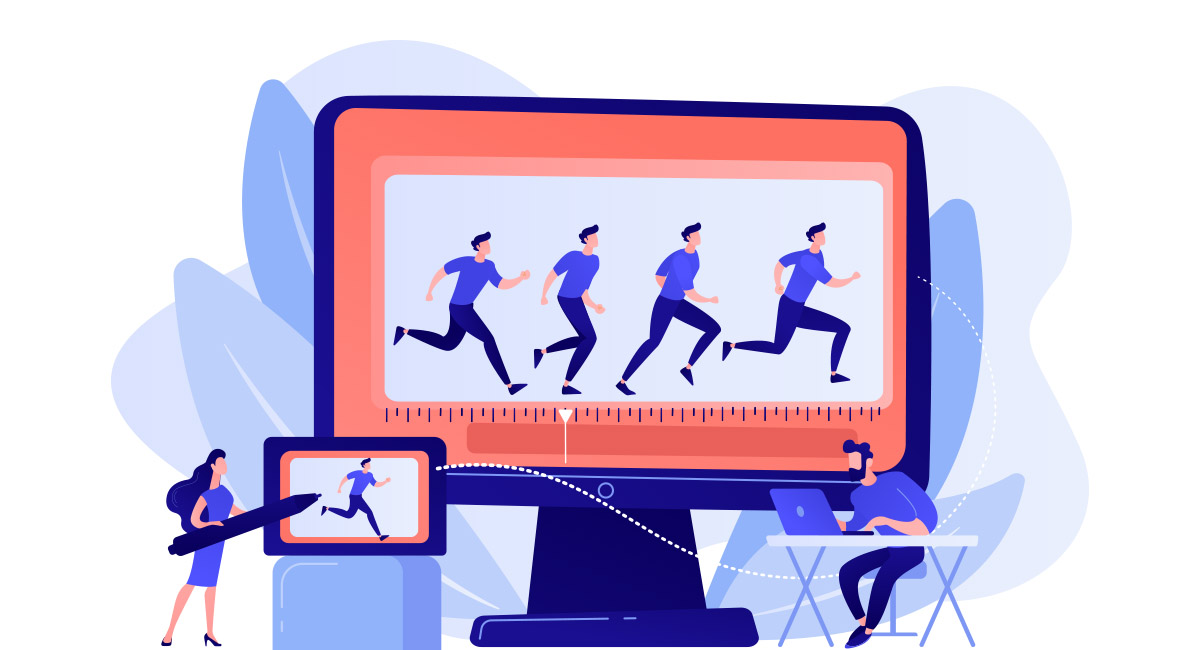 GIFs are the best option, aren't they? Users use it for different things like email, tweets, and many more. Marketers use GIFs in marketing emails and for other purposes as well. GIFs help the users to leverage great results. Using GIFs for marketing purposes is one of the great ways for business enhancement. If you are looking to create one, explore how to make a GIF right away. Also, check where and when you can share the GIFs to leverage fruitful results.
[toc]
According to HubSpot, any individual reader can remember the concept for two days. Still, if the same content contains an image, it becomes easier for 65% of them to remember the same for more than three days and later.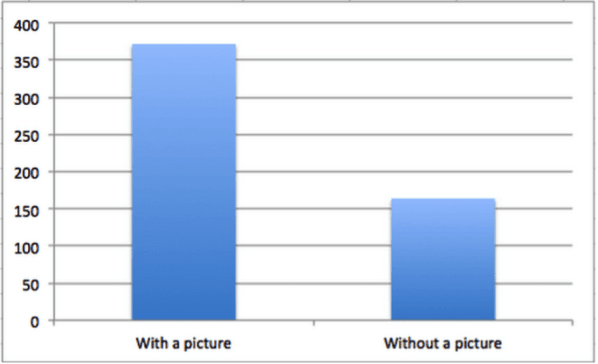 Image: (Source)
However, when compared with photos, GIFs are appealing and effective. It proves more effective when implemented with the right social media strategy. When compared with video, it takes less time for an individual to create a GIF. Besides this, it is a cheaper and easier option to consider helping to grab more attention online.
What is a GIF? What Does it Stand for?
GIF stands for Graphics Interchange Format. The concept was introduced by Steve Wilhite of CompuServe in 1987 as a new approach to bestow a moving image. It's an image file such as PNG, JPEG, EPS, or any other. It does not include a sound but comes with great animation.
Most GIFs are created from video or various static images; animated styles have viral appeal. Thanks to advanced apps and websites, which have increased popularity, especially in the US in recent times.
The word "GIF" was termed "Word of the Year" by Oxford Dictionaries in 2021. Later it became a part of internet culture because it's a commonplace in digital lives, from news to sports highlights to philosophical and comic relief.
Effective Ways to Make a GIF
GIFs are expeditious and straightforward to make. However, they require no additional plugins or software but can improve the user experience significantly. You can use GIFs for improving your website, blog, Twitter tweets, etc. Plus point of using GIF is that it has small file sizes, enabling them to load quicker with more reliable quality.
It also decreases user friction. It helps you educate the viewers in half of the time required with any video content. Are you looking for effective ways that help you to create a GIF? Then explore effective ways right away and create the GIF content quickly and efficiently than ever before.
1. Using GIPHY
GIPHY offers the world's most significant library of animated GIFs. The GIF maker enables you to make animated GIFs from existing GIFs, video files, and even with other images as well. The GIF maker is free to use, and it's entertaining to work with it.
How Does the GIPHY Works?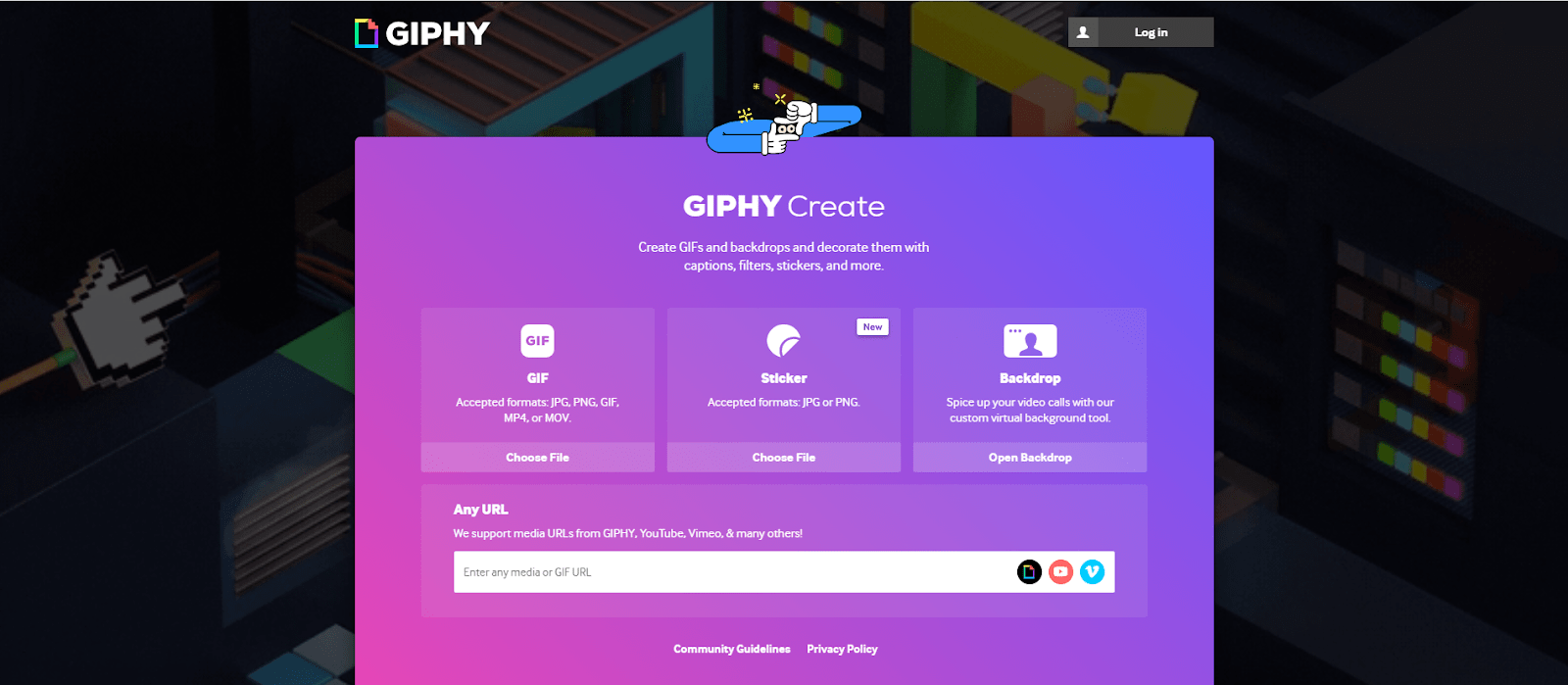 Drag and drop images or enter a URL from a different source. You can even upload a series of images to make an animated slideshow. Once you have uploaded the file, you will be taken to a screen to begin editing your GIF.
It's time to make your GIF. Enter the beginning time for your GIF and select the duration. You can even add captions, tags, and much more to make it more relevant. When you are ready, scroll down and choose the "Create GIF" option.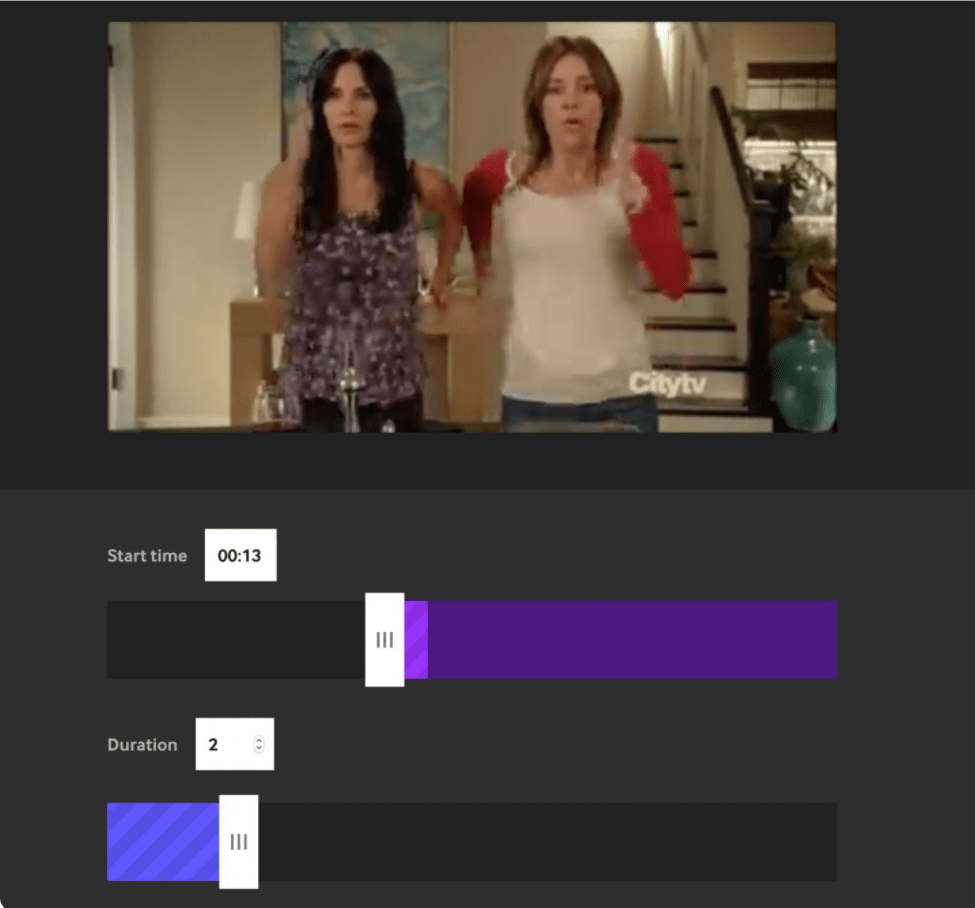 Once after making the GIF image. You do not even require to make an account. Search video on different platforms or upload it directly to Giphy. Check the begging and end times, and you are good to go.
2. GIFs.com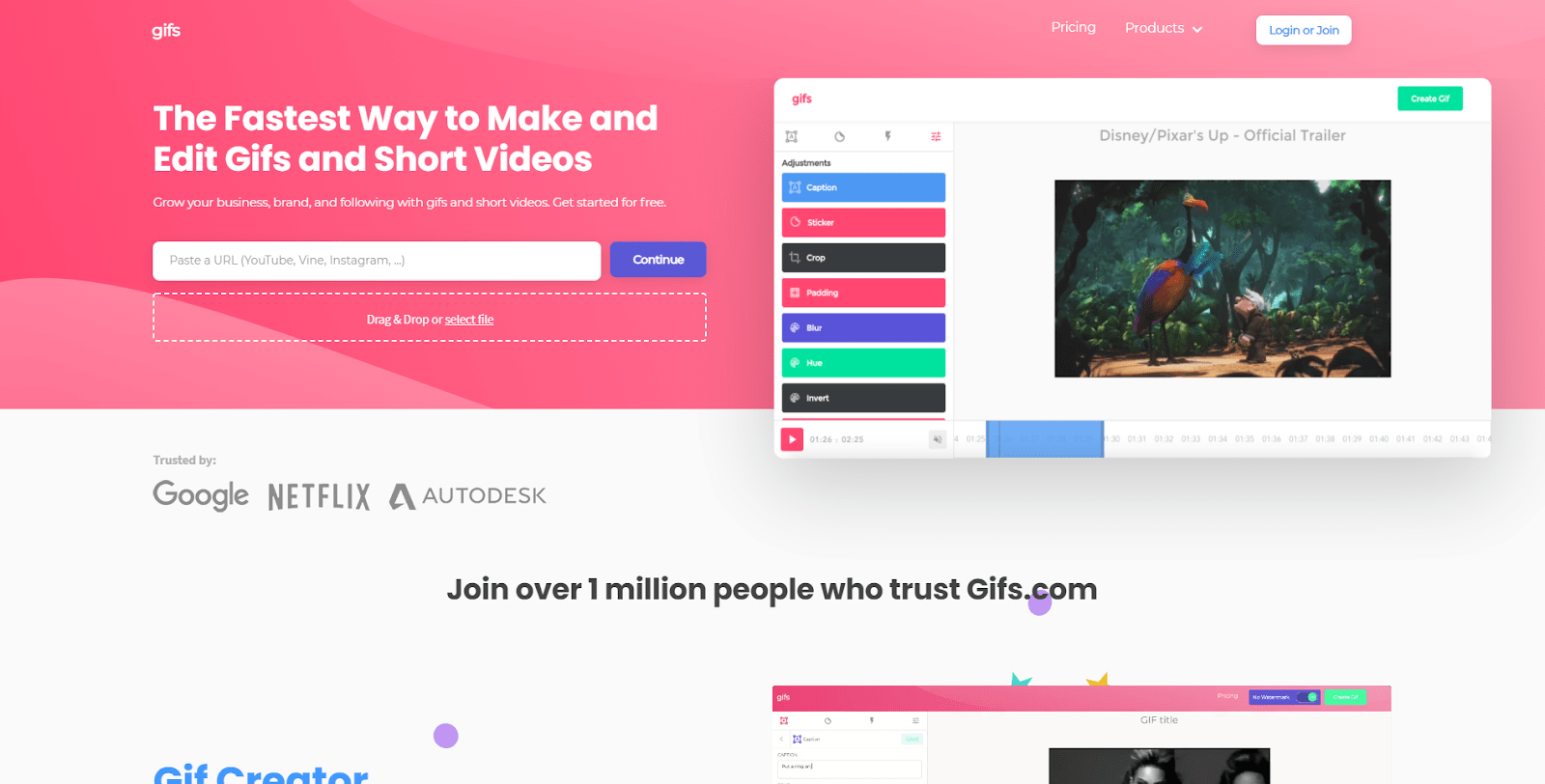 Another effective tool is GIFs.com. It helps you to turn your YouTube, Instagram, and other videos into editable GIFs formate. When you create GIFs for free, you will have to pay subscribers to obtain a few functionalities. The platform can provide few options that you don't search for anywhere else.
On the timeline at the bottom, indicate your GIF's starting and ending times. Additionally, define the length of the GIF you are creating. You can even customize your GIF with the theme of your choice, fonts, effects, and much more. Once you complete the GIF creating process, add your name to GIF, tags, and other things to make it approachable. It's all you have done.
Why is GIF the Best Option?
It is pretty easy to use;
It takes less time to create a GIF;
Provides standard fonts, captions, etc.;
Provide advanced options and functionality to increase the obscurity of a sticker;
It doesn't contribute primary features;
Edit a GIF's length and duration aren't apparent.
Overall, while users enjoy GIF instant effects and other options, users can choose to go with the premium option. They can enjoy many other features and functionality.
Top Websites to Find Premade GIF
GIF is the most reliable way to express your feelings when chatting with co-relatives. Why not use them to talk with your audience? But when you are communicating online, it becomes essential for you to interact using images, videos, and much more. Using GIF is the best way as it speaks a thousand words. It can induce a deep laugh, smile, and much more.
GIFs help you express your feelings with others you are interacting with. Why not use them when talking to an audience. There are tons of GIF websites where you can find the best tools and pre-made GIFs for your website, blogs, etc. All of the GIF websites available online are user-friendly and provide users with a relevant and qualitative piece. Check the listed one to find the best one as per your requirement.
GIPHY;
Reddit;
Know Your Meme;
IMgur;
GIFbin;
Tumblr;
IMGflip;
Tenor;
Gfycat;
Free GIF Maker.
There are many more options than you can consider when it comes to creating a pre-made GIF. The method is enough to convey your worth. You can use different types of GIF-like funny, smiling, and many others. You can even use exciting or bland GIFs while going alive. It even helps you break the long and tedious paragraphs; it pauses your readers and makes them more engaged with the content itself.
Top Apps to Use for Making Amazing Animation
Are you looking to create a logo, website, app? Pixidee is the best choice to make. Moreover, if you are looking to find top apps for making fantastic animation, those rendering characters are storylines that take a journey and relive our memories.
Thus GIFs are one of the best ways to appeal to readers of all types. Whether it is launching gif, girl gif, or any other related to your content makes the explanation much more straightforward. You can even utilize the use of different apps to create unique animation, these includes:
Adobe Spark
FlipaClip
PicsArt
Animation Desk
Animoto
Powtoon
There are many more apps that you can use to create animation easily. Just make a wise choice and start creating a stunning GIF by yourself.
When to Use GIFs and Why They are Important?
You can consider using GIF for multiple reasons, these includes:
When a graphic requires low colors;
They are hard-edged shapes;
Requires significant areas of solid color;
The requirement to use binary transparency.
However, there are few crucial rules that you need to follow while creating GIFs. You can't think like you are while creating an ordinary image. GIFs are lower in size and easy to manage whenever you require.
GIFs have gained immense popularity these days. Have a quick search over Google timeline to check the evolving online standards. Also, check how the GIF format has gained massive popularity among users these days. The format has favored more than Instagram videos. Hence it becomes essential for brands to use them as it helps you express your concept more efficiently than ever. It can be used for various reasons like:
Promote a product or services;
To enhance audience attention;
To Showcase your creativity;
To explain a process;
Using GIFs to express your ideas or other things is the best option. It even provides you numerous advantages for your brand, beginning from creating product awareness to explaining its purpose and many more.
Ending Note
Undoubtedly GIFs are here to stay for longer. The rising trend is liked and welcomed by most social networks these days; many use GIF format and offer the same to the users to express their emotions. If you want to set your creativity one level up, then it becomes vital for you to learn to create GIFs for various purposes. You can take the support of advanced tools and techniques to create a stunning piece.