Press Release Example – How To Write PR For Any Business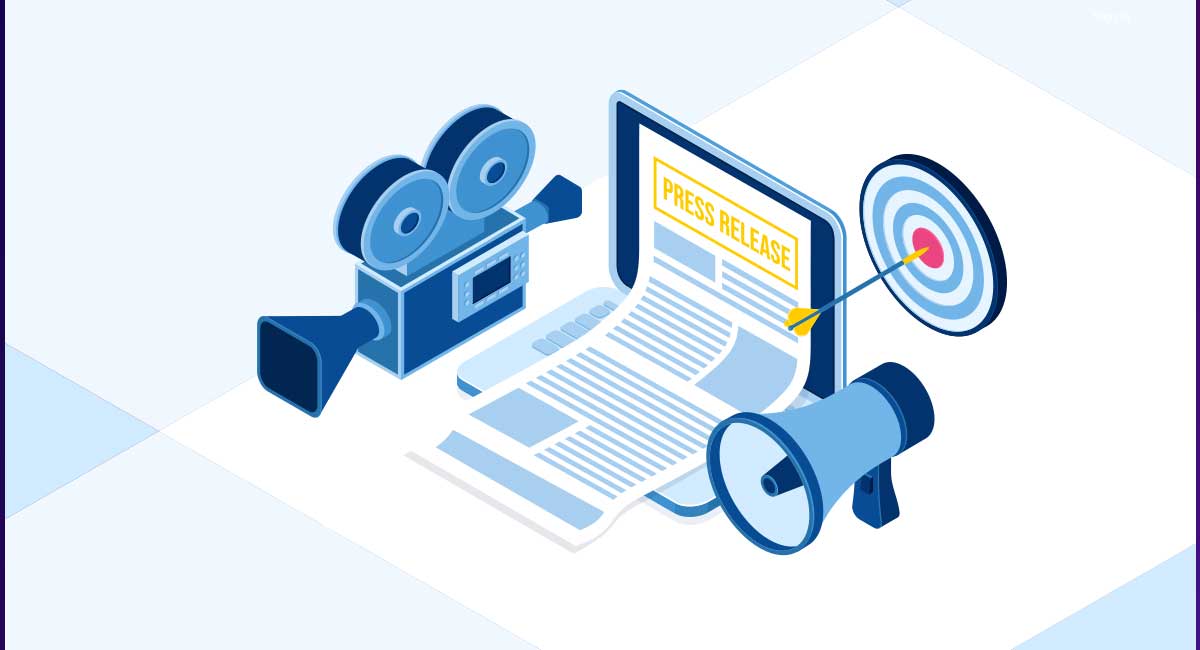 The press release (PR) is one of the most effective ways for businesses to spread awareness about their business product, services, employees, significant changes, and much more. It makes it easier for enterprises to promote their business online, helping them drive more sales and traffic to their doors. But many entrepreneurs don't know how to write PR for their business, how it can help them achieve the desired outcome, and to help them out, we have listed a few practical press release example right here.
[toc]
The press release can be crafted in both ways that are good as well as bad. But if you aim to leverage the significant effect of stimulating interest, motivation actions, etc., it becomes vital for you to focus on engaging PR. There are many PR online that readers read and forget; make sure that your's don't follow in the same list. Learn more to know how to make a professional and impactful press release for businesses.
What is a Press Release?
Brands looking for ways to make money have to learn to create an engaging and exciting press release for their brand. A PR is a digital format that provides readers with all the details they want to know about any business. A well-written PR that includes captivating quotes will get published for any type and size of the brand.
Type of PR You Must Know About!
A PR makes it easier for organizations to announce information essential for influencers, marketers, and many more to publish the specifications and magnify the statements. Primarily there are eight types of the press release, these includes:
Event;
Book release;
Product release;
New business;
New hire;
Rebranding;
Partnership;
Award.
You can choose any of the press release types to advertise your business. It can be considered the best marketing method is helping you to save time and money required to drive a new audience for your brand. Just make sure to have an engaging and fantastic press release that helps you get worth your efforts and time.
Example of Press Release to Look into!
Most businesses don't recognize the importance of press releases; they mainly focus on email marketing, social media marketing, direct marketing, and blogging. But they need to understand the importance of PR as it helps them generate a positive image in the market.
If you ignore the campaign, then you might lose various business opportunities that come on your way. After all, which entrepreneurs don't like to drive outstanding results? Not a single right. Then why not try new ways to get the desired result for your brand. Let's check a few press release examples that provide you with great publicity.
Product Launches & Updates
Many brands find it challenging to sell their product as they don't know that selling new products demands the careful handling of a complete set of objections. We know that "the first impression matters the most," it has a significant effect on your targeted customer's mind. Hence while describing your product, make sure to focus on its usefulness and benefits for them.
The press release can provide you with free publicity. The display of the website, blogs, and other publishing portals helps you get the public value quickly. Don't just find reasons to avoid sharing new stories about your brand; find words to increase your product visibility.
Award Announcements
When your brand recognizes one or another thing, you get the new opportunity to discuss the same and emerge more people with your brand. No matter whether you receive a five-star review on the clutch, a good Google review, an award from other event organizers, or other things, you can share it with your readers. But before sharing it, know how it will impact your targeted audience.
Events
No matter whether your investment is ongoing or has been organized in the past. You can create a press release for both. If your event is closed, then you must inform the readers about what it was for? What are you planning to achieve? Press releases about your brand event can help you highlight your enterprise, helping you achieve your targeted goals.
Addition of Brand Partners
You can write about your business partners, sponsors, and other members. When there is the addition of business partners, it can bring new decisions, and you can announce their addition or any other changes through your writing to keep your readers updated.
Branding Changes
When there are minor or significant changes to your brand, a press release is the best way to inform your targeted audience about the same. You can even go with a rebranding strategy or other campaigns to introduce new changes to the readers.
How to Write a Release for Your Business -Steps to Consider!
Looking to craft a fantastic press release? Then it becomes essential for you to stick to style and formatting for the same. But there are numerous confusions like whom to listen to and whom to not. It's just like choosing the best marketing strategy for your brand from multiple methods available.
While writing a press release, you need to ensure that you provide good information and other things that readers are mainly looking for. However, you need to follow some of the rules like:
Create eye-catchy headlines to get attention;
Don't bluff out the stories; make it to the point;
Focus on your body content;
Make sure to format everything properly;
Find the angle of your choice;
Make it engaging and personal;
Put crucial important on the top;
Use quotes and other things wherever required.
It's an effective method to enhance business visibility. Entrepreneurs are allowed to include links, business information, and other things that help to create a positive impression.
Publish Your Release with the Right Strategy to Get Worth!
Undoubtedly the press release approach develops an effective mechanism among the brand and readers. Many business giants like Google use the approach to announce the latest timeline, facts, milestones, and much more. The well-known approach makes it easier for your targeted audience to catch the latest news and updates they are looking for.
Readers can choose to go for a web search or can visit your website to explore the press release you post for them. You can use PR to communicate with the customers using the right PR strategy. Let's get started! Just follow the rules and craft the best PR to drive more traffic to your business.